As experts on the Denver food and bar scene, we know there is so much to do to celebrate a bachelorette party in Denver! Ditch the standard bar hopping, and use this guide to plan a creative and totally unique bachelorette party in the Mile High City.
This list features wine walks, champagne cocktails, and more foodie experiences. We share a variety of live performance options, from burlesque shows to concerts and comedy. And there are plenty of unexpected surprises, too. Your bridesmaids will never suspect a day of aerial acrobats, a beer spa, and other activities in our guide.
22 Denver Bachelorette Party Ideas
1. Drink and DIY at Upstairs Circus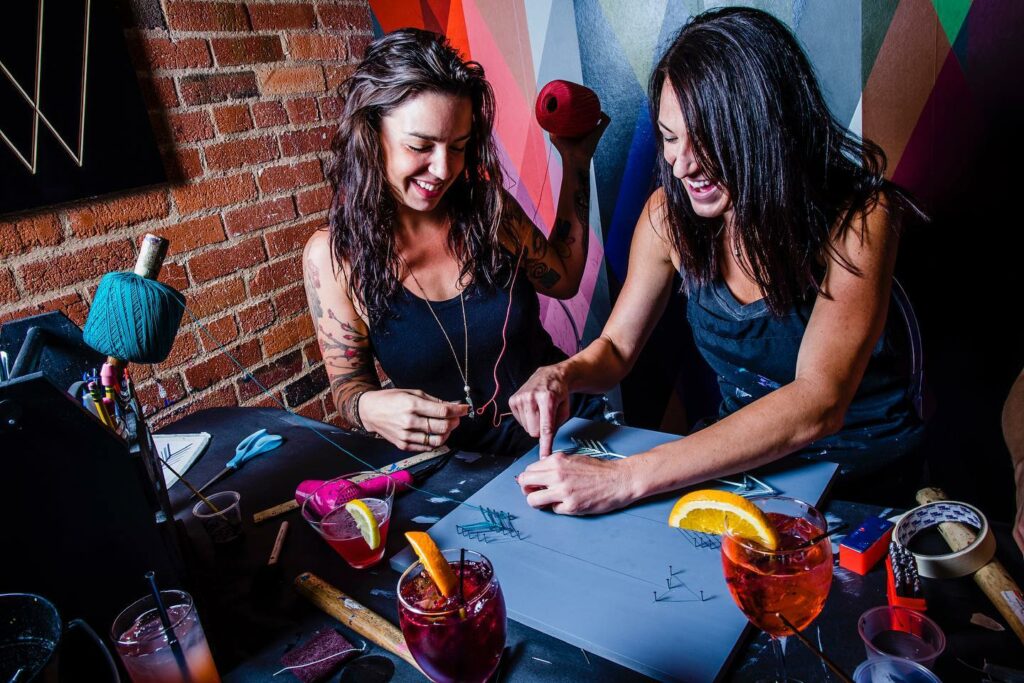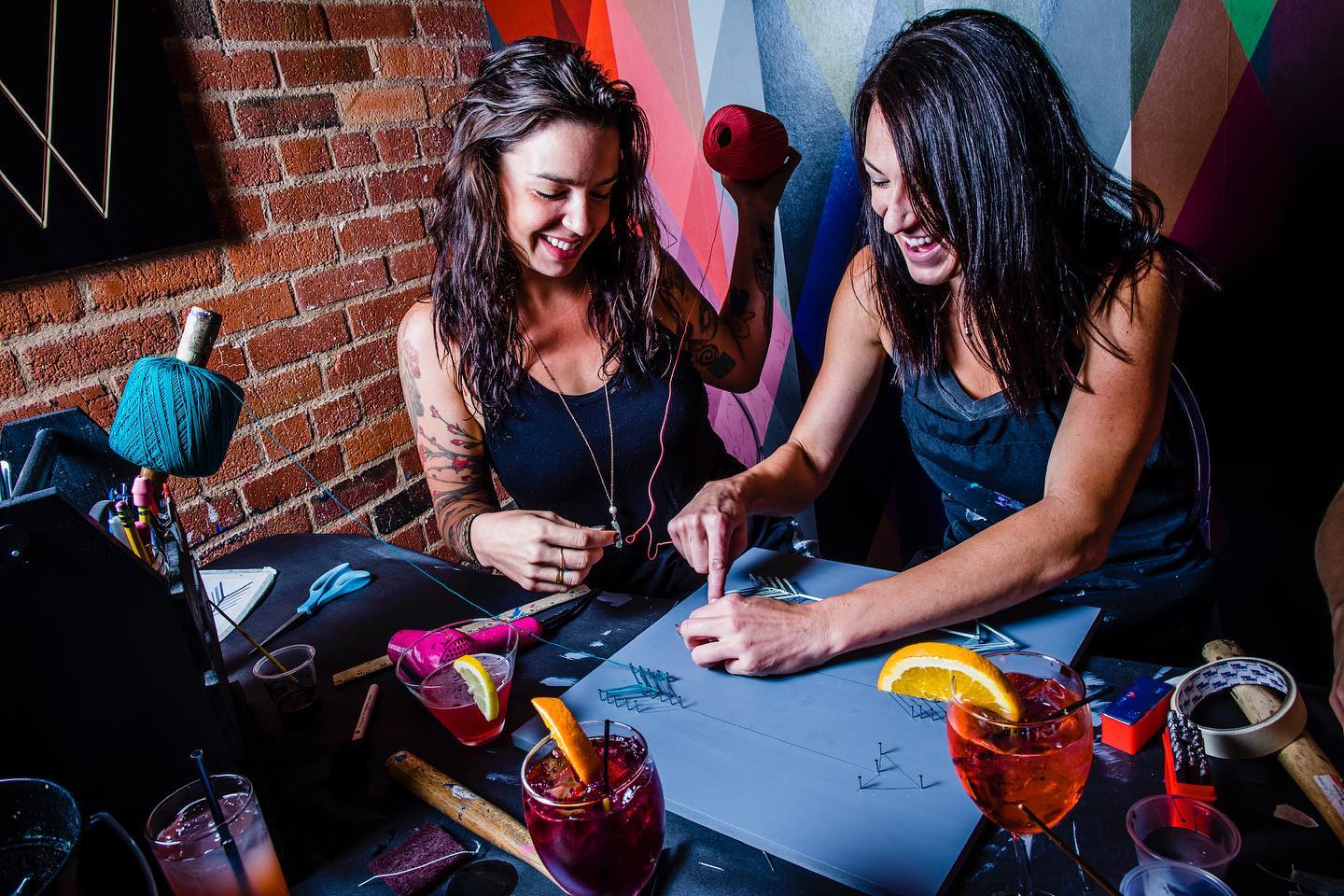 If crafting and cocktail-sipping are two of your favorite pastimes, Upstairs Circus is your place to party. At this "workshop-meets-bar," guests can drink while tinkering on 25+ projects. These range from leather wallets and pet collars to jewelry, wall art, and wooden six-pack holders.
The best part? Everyone can choose their own project. If you can't decide on just one, the second project is half price! For more savings, visit Tuesday-Friday from 3:00-6:00 pm to take advantage of one of the best happy hours in Denver. Crafts are $10 off and drink specials are available, too.
For larger groups, we recommend making a reservation. Locations are available in downtown Denver (LoDo) and the Tech Center (DTC).
2. Sample the City's Best Craft Cocktails on a Cocktails Tour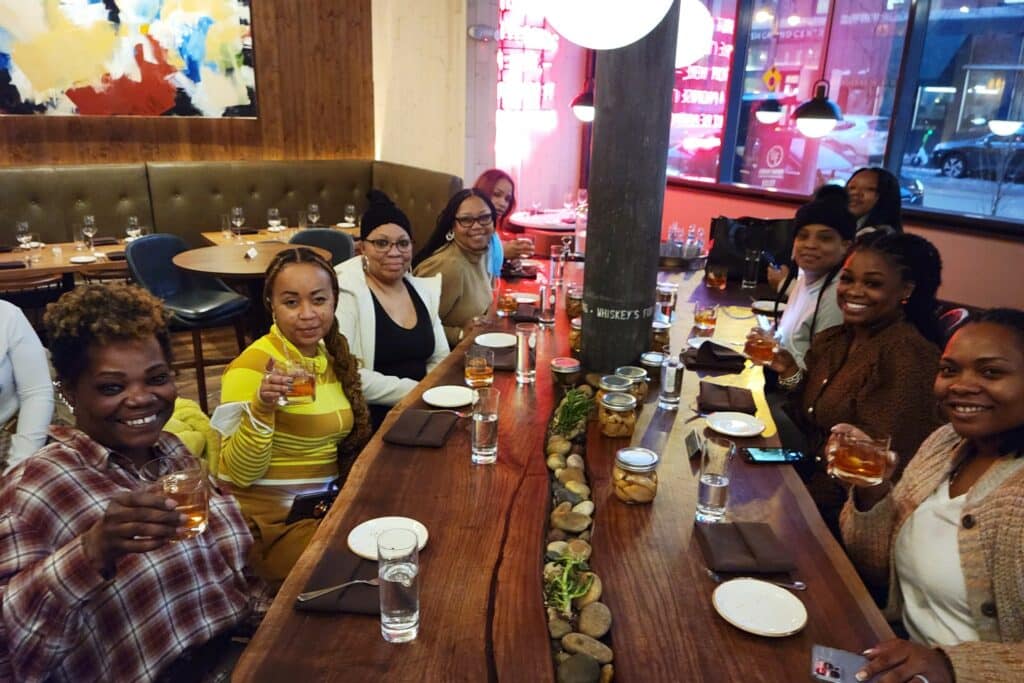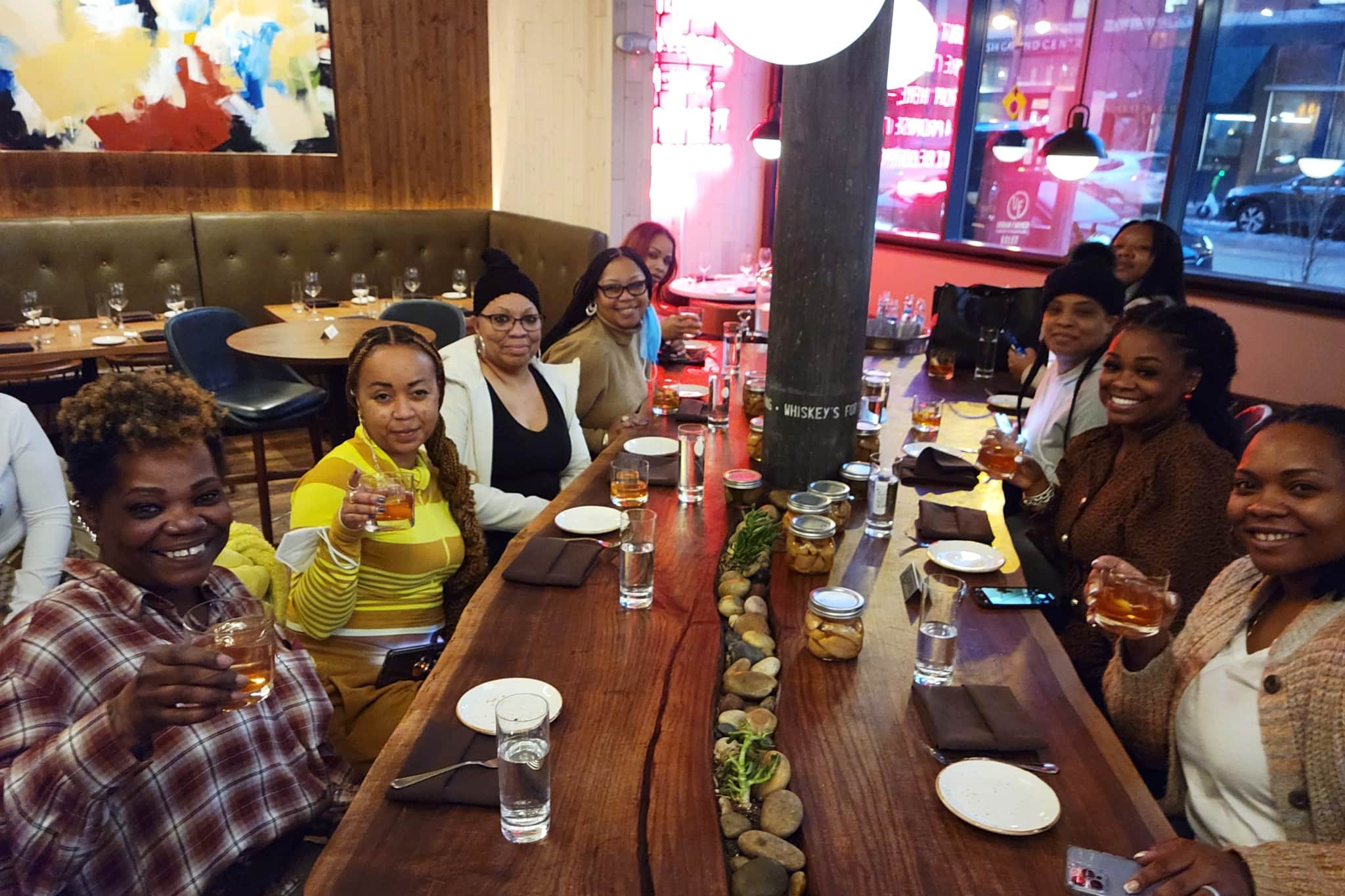 For a boozy bash, take your group on a private cocktails + tastes tour through downtown Denver. It's one of the city's top-rated tours, featuring three award-winning cocktail bars. Sample four tasty concoctions, including a crisp spritz and smooth butter pecan Old Fashioned. Three of these drinks are also paired with delicious heavy appetizers.
Your private tour guide will share insights into Denver's thriving dining scene as you meander from bar to bar. The half-mile walk starts at one of the yummiest stops in Union Station, and ends at the trendy Dairy Block microdistrict.
3. Try Your Hand at Axe Throwing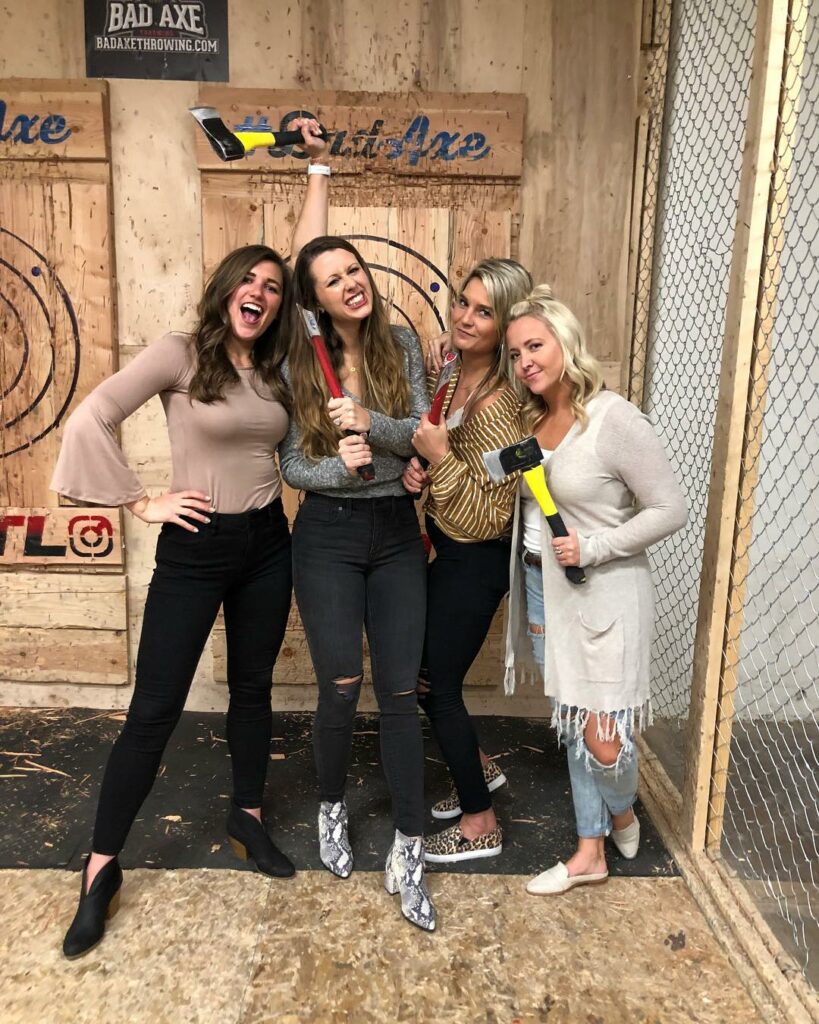 If you're looking for unique bachelorette party ideas, few beat Bad Axe Throwing! The adventurous bride and her party will love this active experience. For $42 per person, you can reserve a private lane where you can master your skills. A dedicated coach will show you how it's done, then will direct fun games and tournaments.
Let loose with a beer and wine menu, and feel welcome to bring your own food. After all, what's a party without cake and some excitement? Bad Axe Throwing is sure to deliver.
4. Sip and Savor on a Denver Wine Walk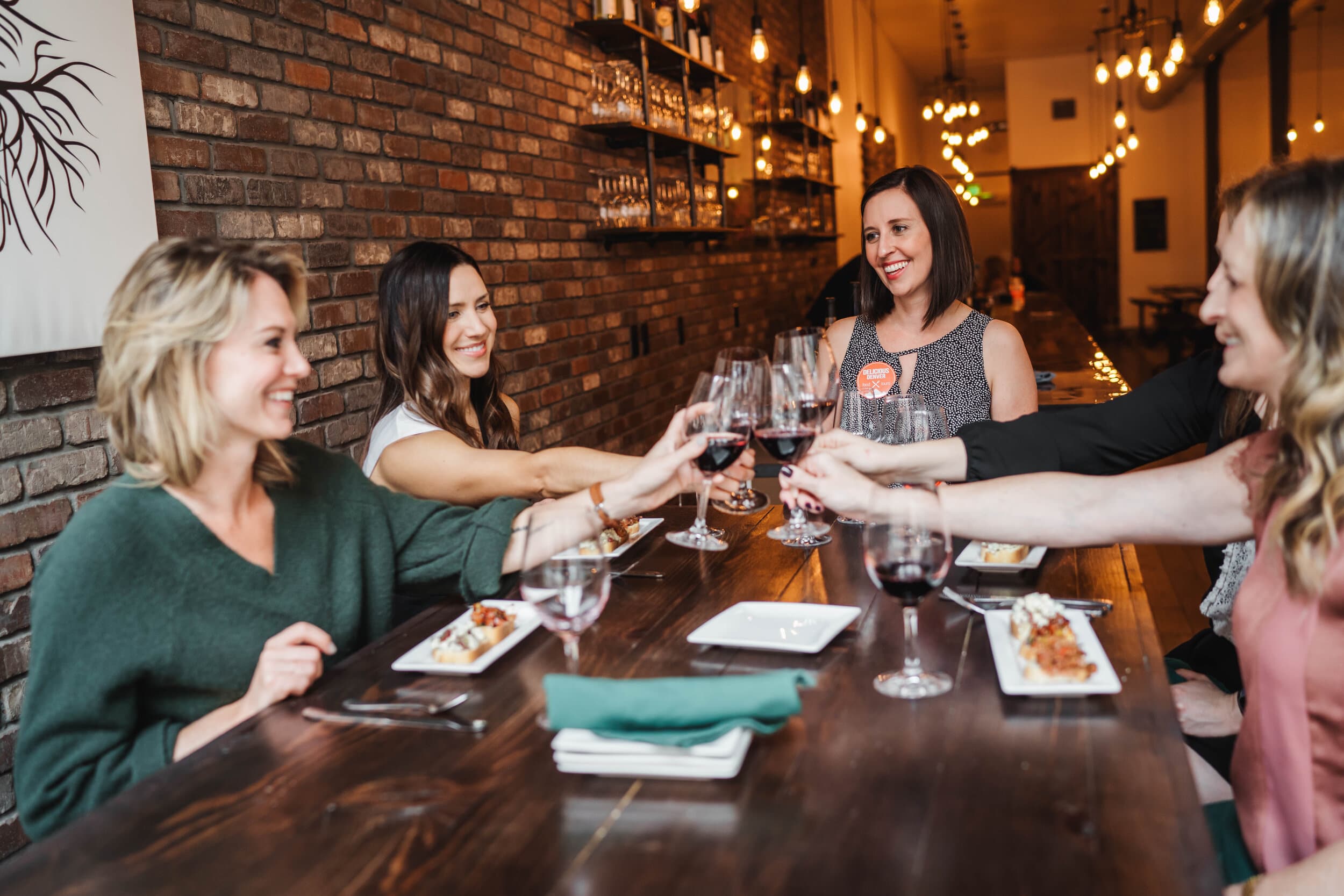 Check out our highly-rated Denver Wine Tour, one of the best bachelorette party ideas in Colorado! Denver is home to several urban wineries and wine bars, and this tour features three of our favorite places.
For $99 per person, you and your group can enjoy eight wines and six heavy appetizers. The tour starts at a European bistro, followed by a stop at the iconic Union Station. We also visit Dairy Block for a final wine flight paired with locally-made chocolates.
This last stop also happens to have incredible photo opportunities! Your local guide will be happy to snap a few shots of you and your group posed with street art and flower backdrops. They're also a great resource to learn about the city's vibrant food and wine scenes.
5. Catch a Burlesque Show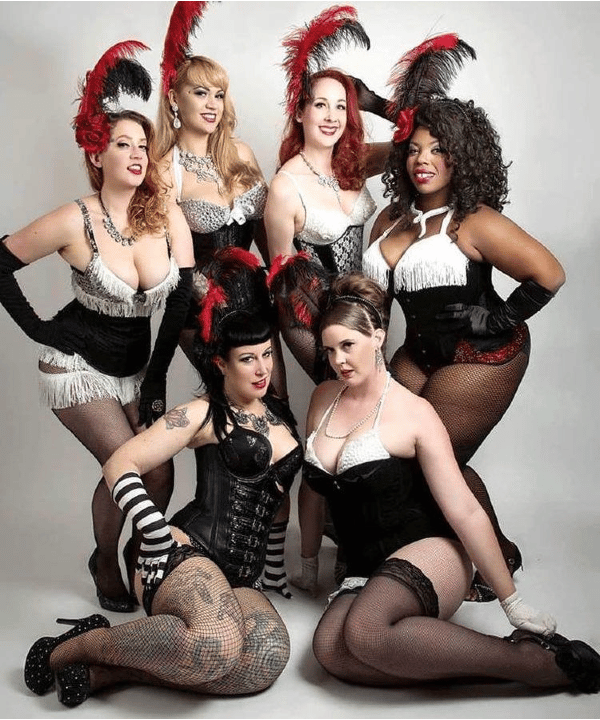 If you're a theater fan, consider The Clocktower Cabaret for your Denver bachelorette party! Shows are hosted on the basement level of the Daniel and Fisher Clocktower. Located downtown, this historic site was once the tallest structure west of Chicago.
The theater's calendar is consistently booked. Acts range from live music and comedy to burlesque and drag performances. The venue is complete with savory snacks and a full bar. Get the party started by ordering a bottle of prosecco for the table, and maybe a few of their sparkly tiaras for sale, too!
6. Pedal and Drink through Downtown Denver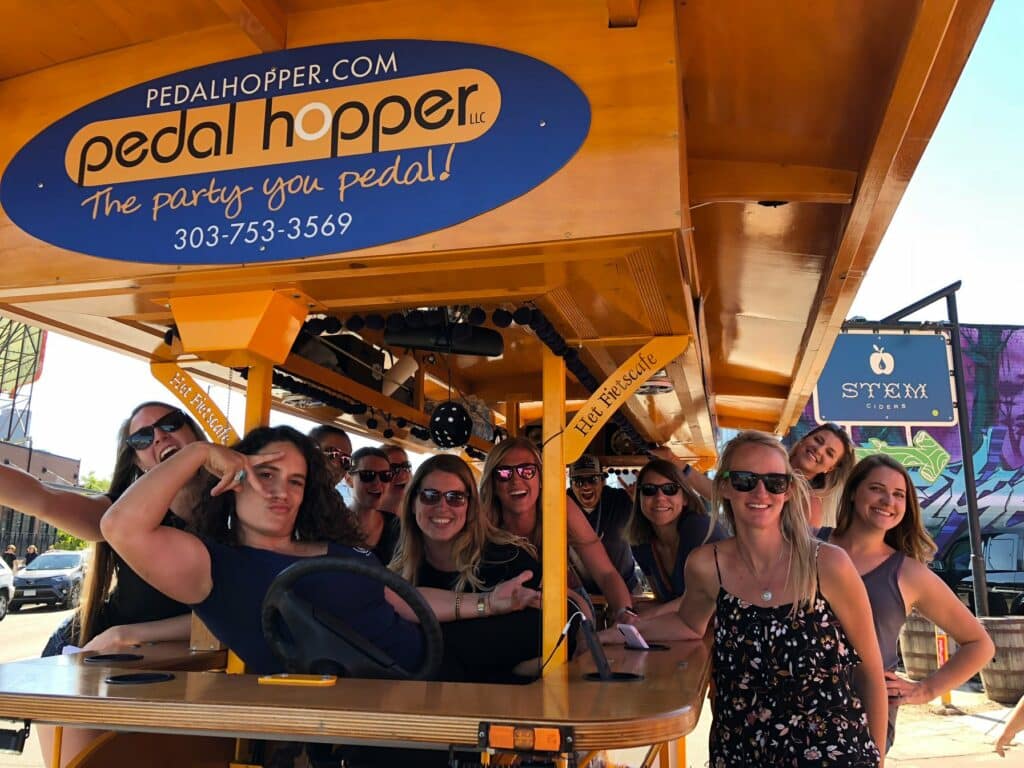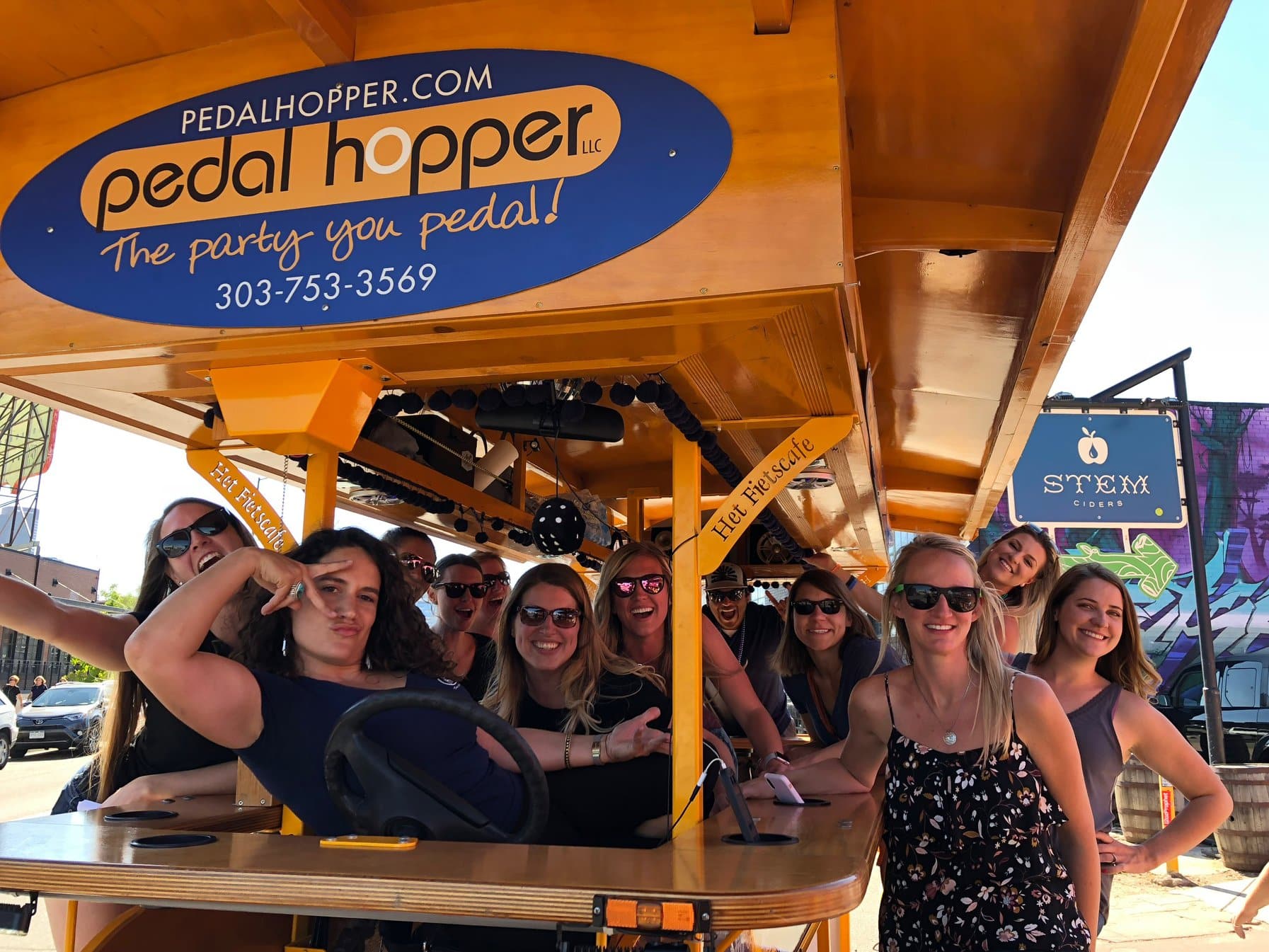 If you're looking for a wild time, turn to Pedal Hopper. Booking one of their private bike bars is one of the best bachelorette party ideas in Denver! Enjoy good drinks and great company as you power your way through the city.
Pedal Hopper cruises through the RiNo, LoDo, and Ballpark neighborhoods. Popular stops on their pub crawl include 1UP Arcade Bar and ViewHouse. This route also goes right by Coors Field, where you'll find plenty of other things to do after your tour.
7. Taste Your Way Through the City on a Food Tour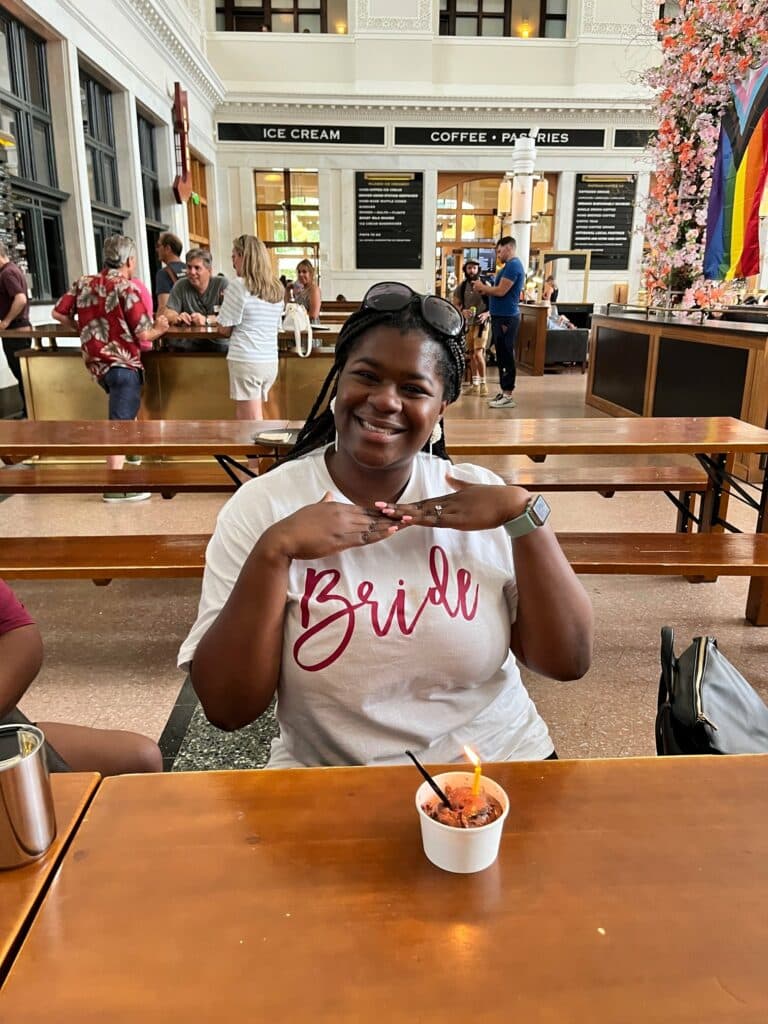 One surefire way to please a crowd? Food. Your party is sure to love our popular Downtown Denver Food Tour! During this three-hour tour, you'll sample five award-winning local eateries which are some of the best restaurants in Denver.
You're welcome to upgrade your ticket to include three tasty drink pairings. But this is completely optional — perfect for those seeking non-drinking bachelorette party ideas. Bring your best friends along on one of our daily public food tours, or book a private experience with ten or more guests.
8. Bust a Move at a Dance Class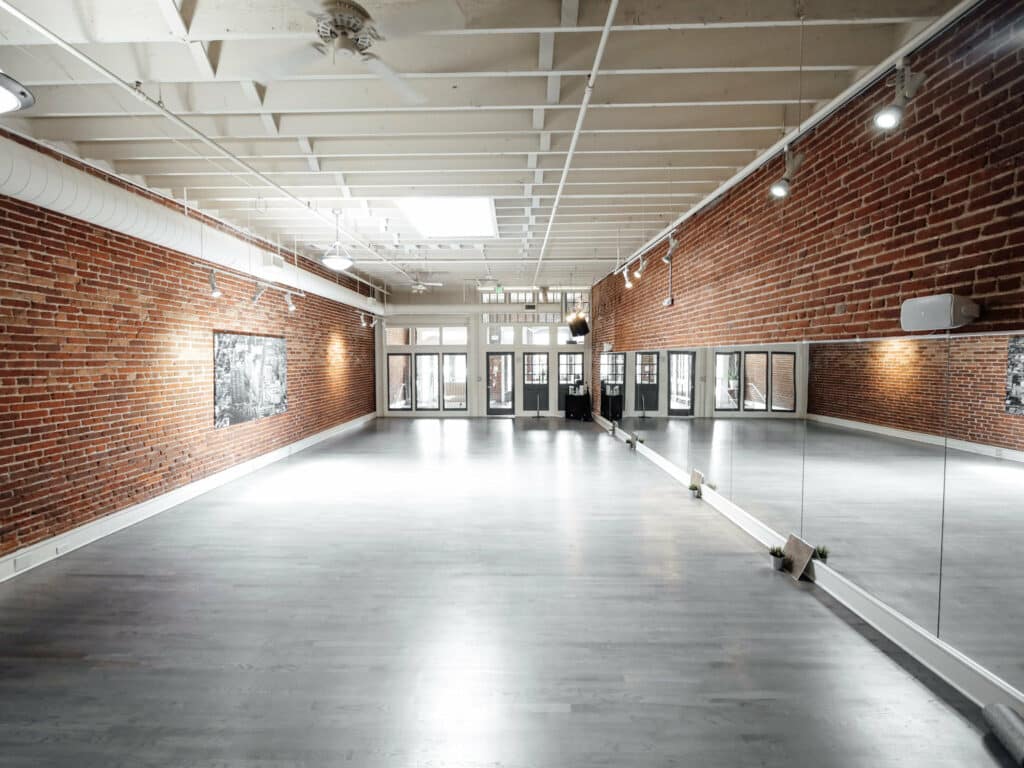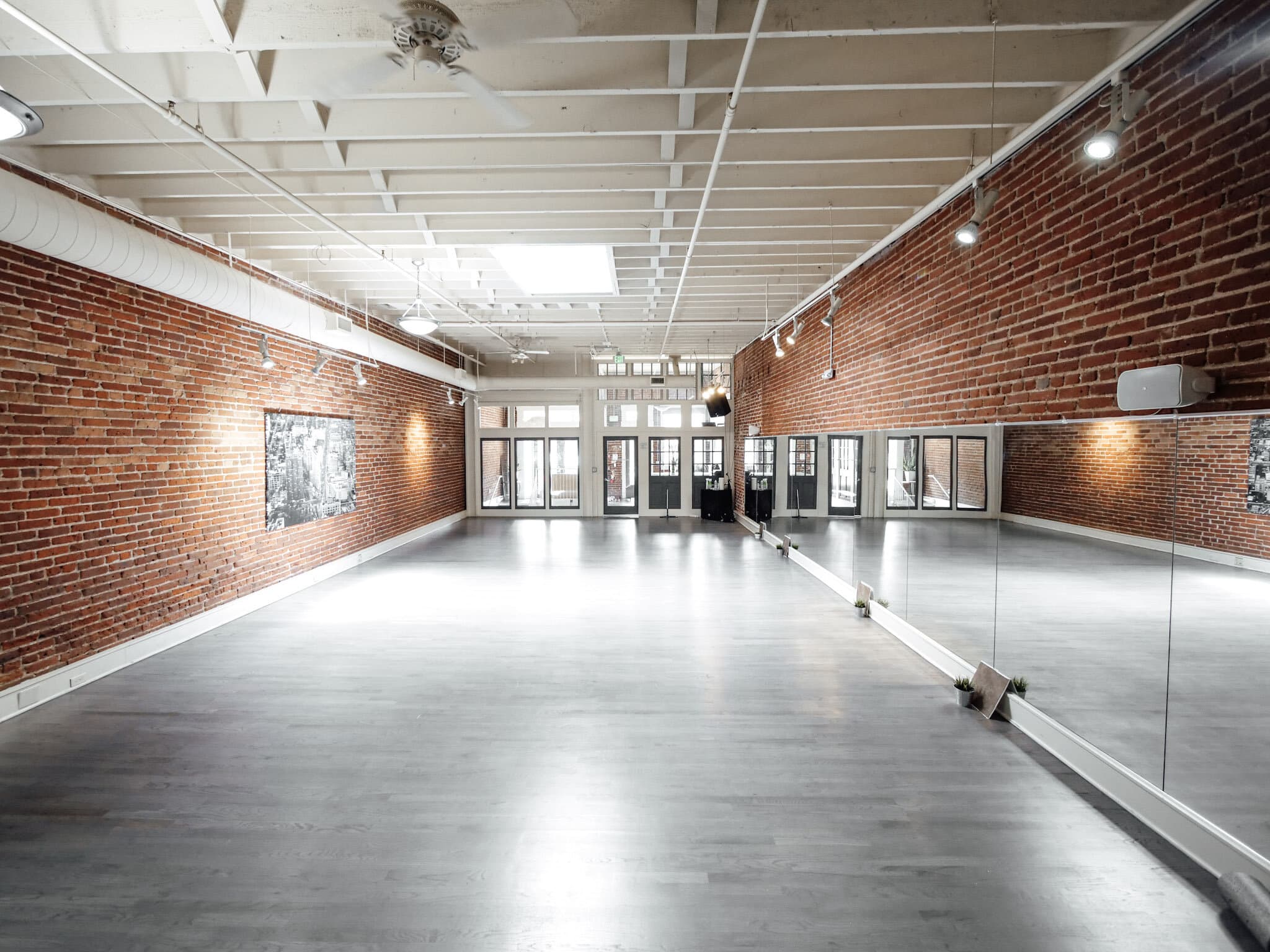 If you and your group aren't the partying-type, consider dance2b in downtown Denver. This stunning studio offers a variety of fun, high-energy dance classes. They're sure to get your blood pumping and your heart rate up!
Learn a variety of styles, from cardio dance and contemporary to hip hop and even burlesque jazz. The studio caters to all skill levels, too, and adult-only classes are hosted at various hours throughout the week.
9. Fly High in an Aerial Class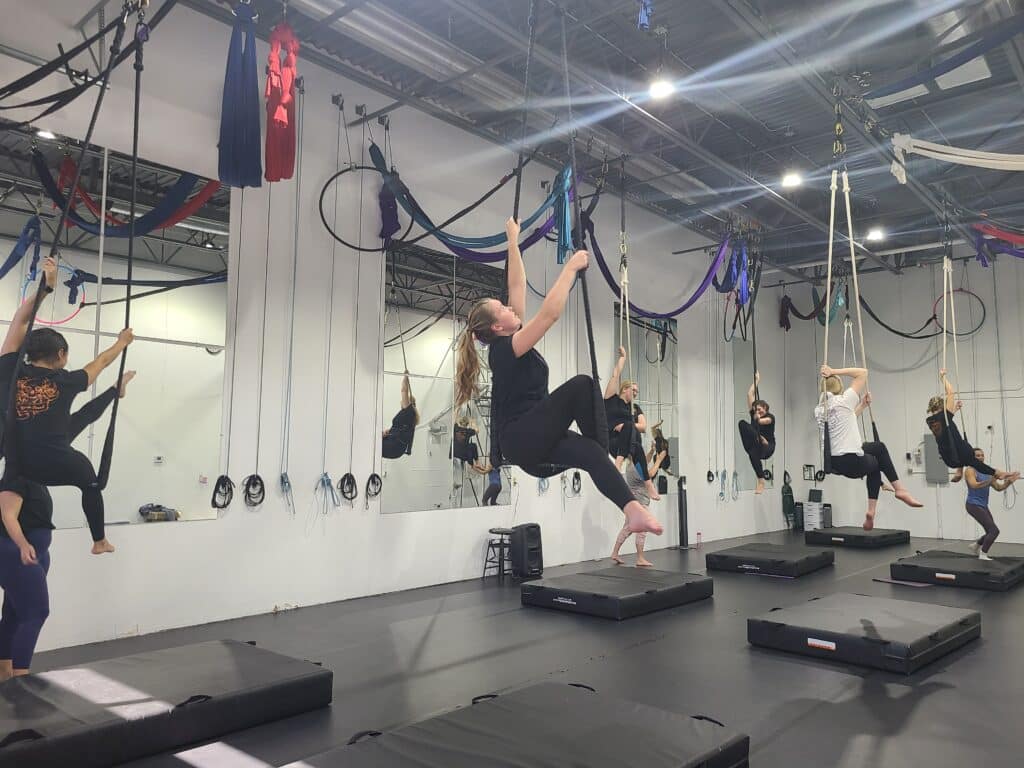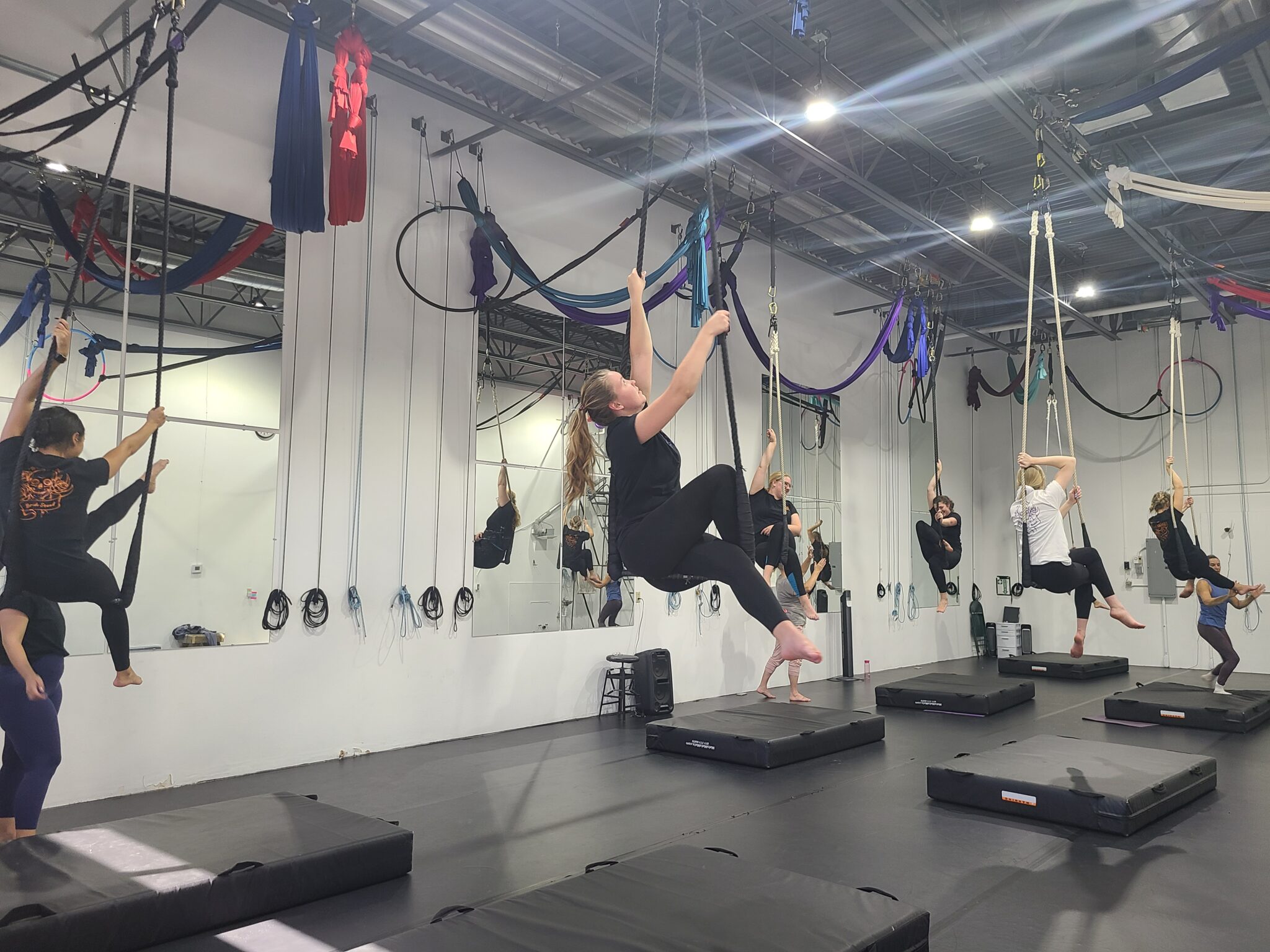 If you want unique ideas for a bachelorette party, look no further than Aerial Cirque Over Denver. Your besties won't see this outing coming! During your 1.5-hour booking, you'll learn acrobats on aerial silks and how to move like a trapeze performer.
They're the type of acts you see at the circus, but don't worry! No experience is necessary, nor a set level of fitness or flexibility. Their coaches work with people of all ages and abilities, and will make sure your group has a great experience. Bonus: you're sure to get amazing photos, too!
10. See a Comedy Show on Larimer Square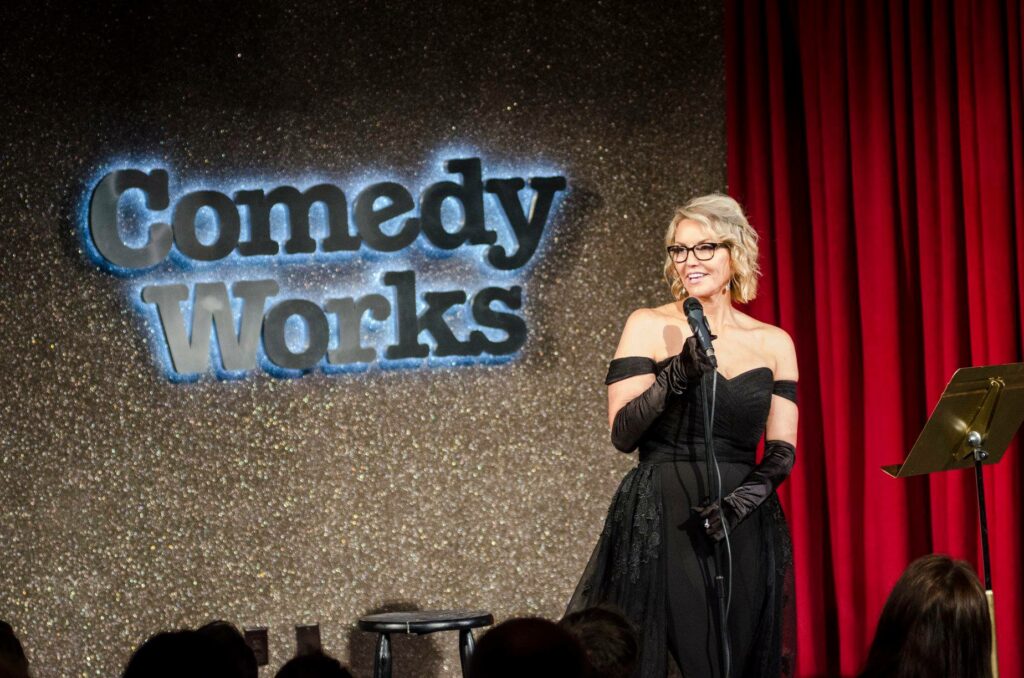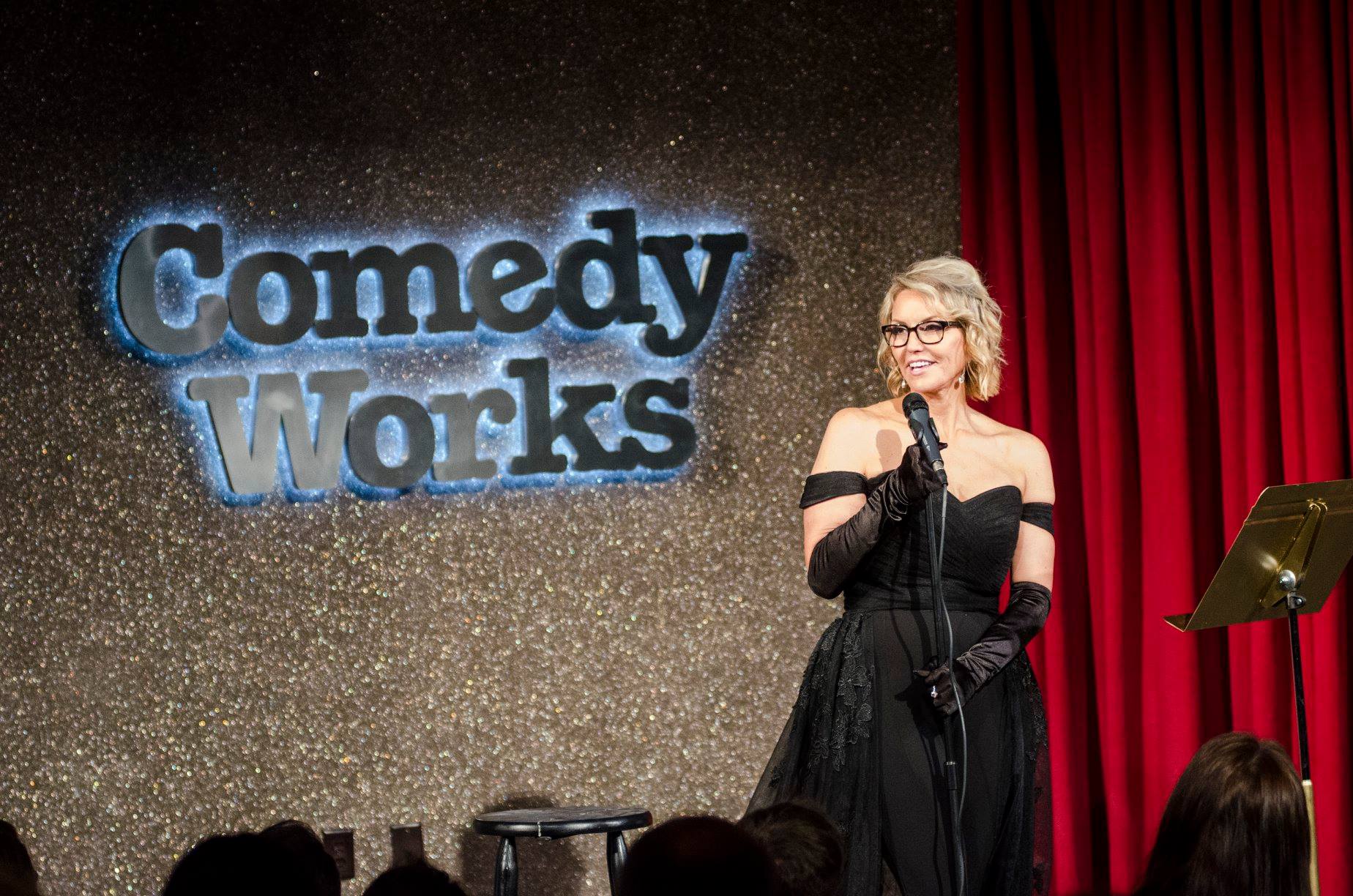 Comedy Works, the city's favorite comedy theater, has a couple of locations. One is near the Denver Tech Center, and by all means, head there if one of your favorite comedians is coming to town. But in our opinion, there's nothing like seeing a show in the heart of the city.
Comedy Works Downtown is found on Larimer Square, Denver's oldest and most historic block. The theater offers affordable tickets that generally cost less than $40 per person. They serve up cocktails and food, too — though you won't find any shortage of eateries in this area of town. High-end restaurants, an underground speakeasy, and more things to do are all nearby.
11. Treat Yourself to a Spa Day at the Brown Palace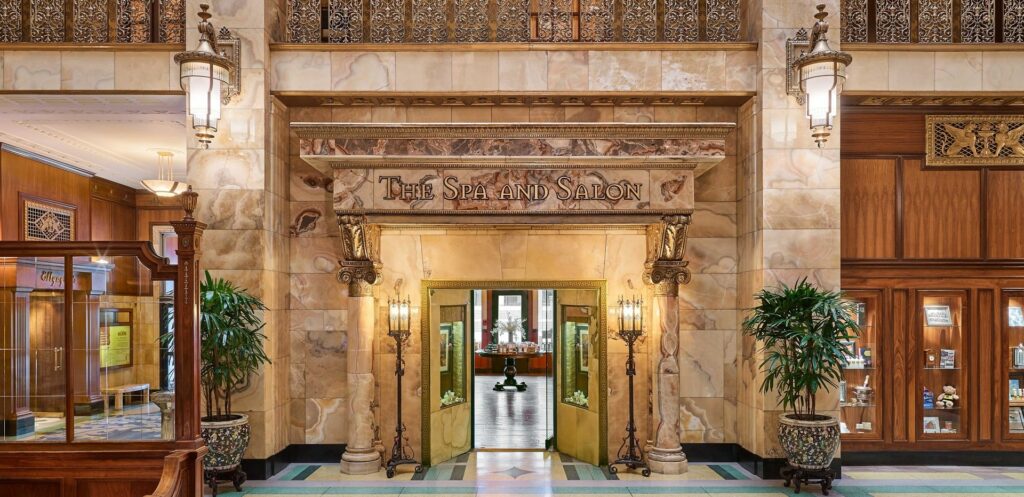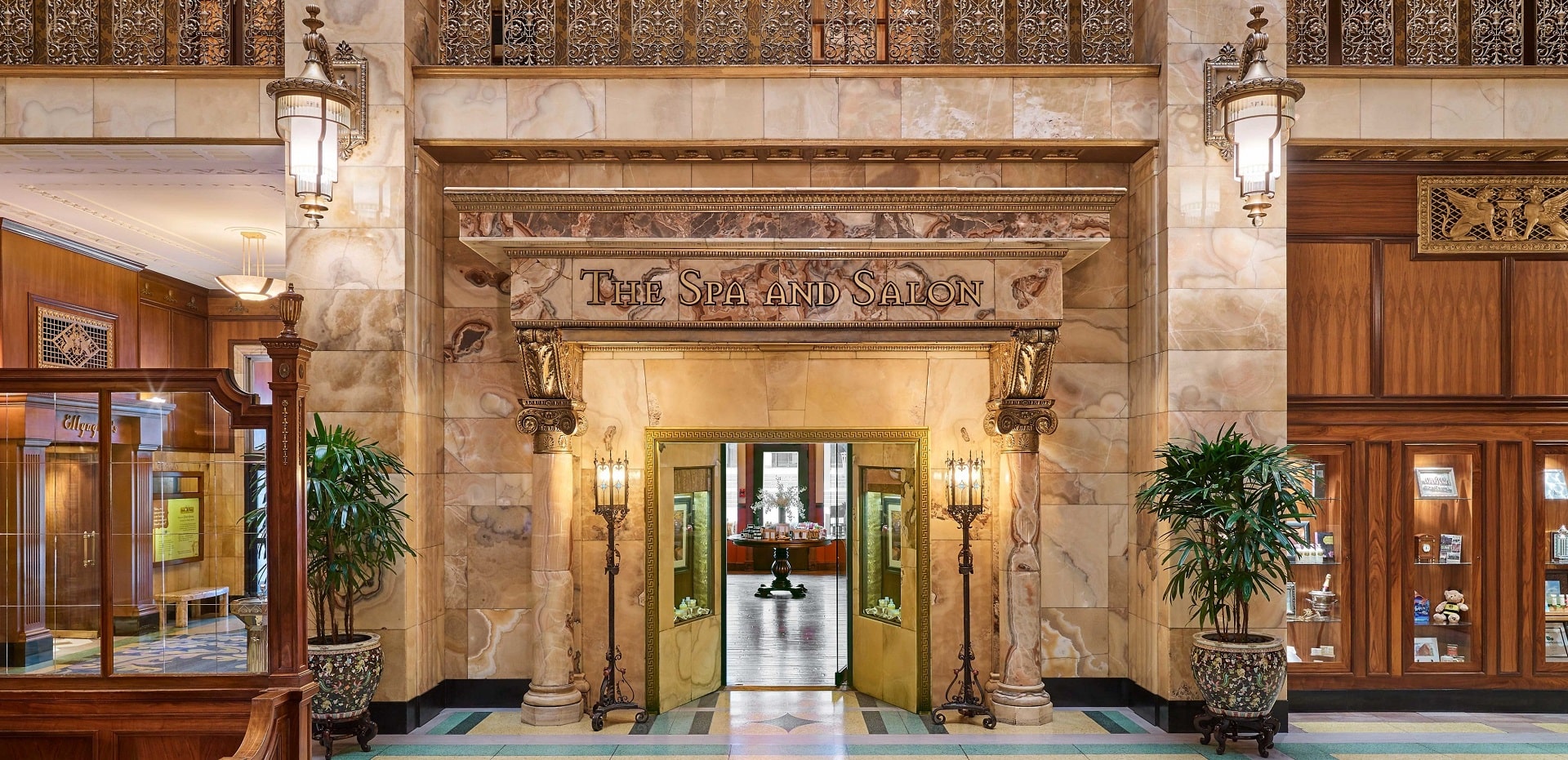 Embrace luxury at the historic Brown Palace Hotel. This downtown getaway has one of the most unique spas in the city. Here, 750 feet below ground lies a natural well. This artesian water is featured in a variety of spa treatments, including facials and relaxing soaks. Nail, hair, and makeup services are also available a la carte or as packages.
After your pampering, attend a traditional afternoon high tea or head to one of the three restaurants inside the hotel. Either way, champagne is in order! For the ultimate experience, splurge on a night's stay for you and your closest friends.
12. Ride Colorado's Longest and Fastest Ziplines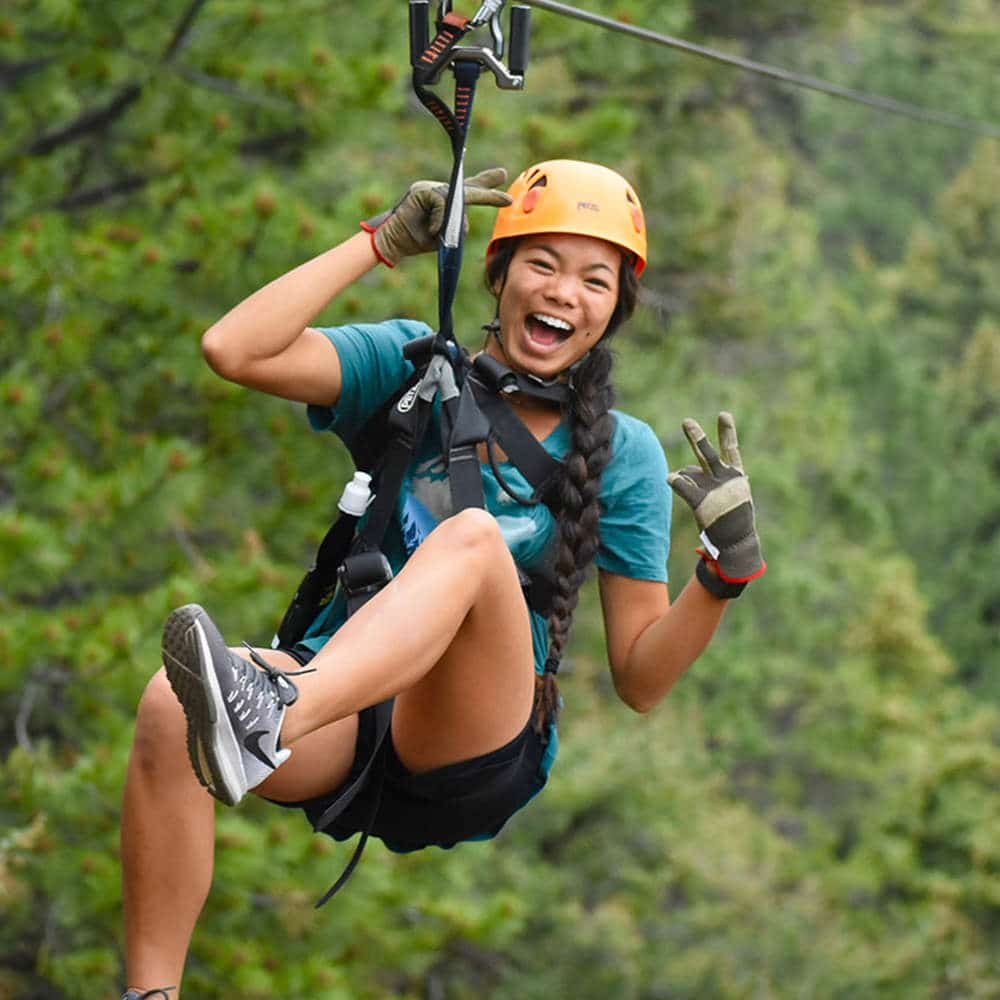 Adventurous brides, this one's for you! Thirty minutes outside of the city, Denver Zipline Tours allows you to fly down some of the longest, fastest zip lines in Colorado. The course features six zip lines across 1.5 miles, which reach a top speed of 60 miles per hour! Note this tour isn't for those afraid of heights, as you'll be soaring 250 feet above the ground.
After your experience (or maybe before, too), stop into their neighboring tavern, Colorado's Best Beer. The brewery also serves wines, whiskeys, and munchies to keep the party going.
13. Take a RiNo Arts District Food Tour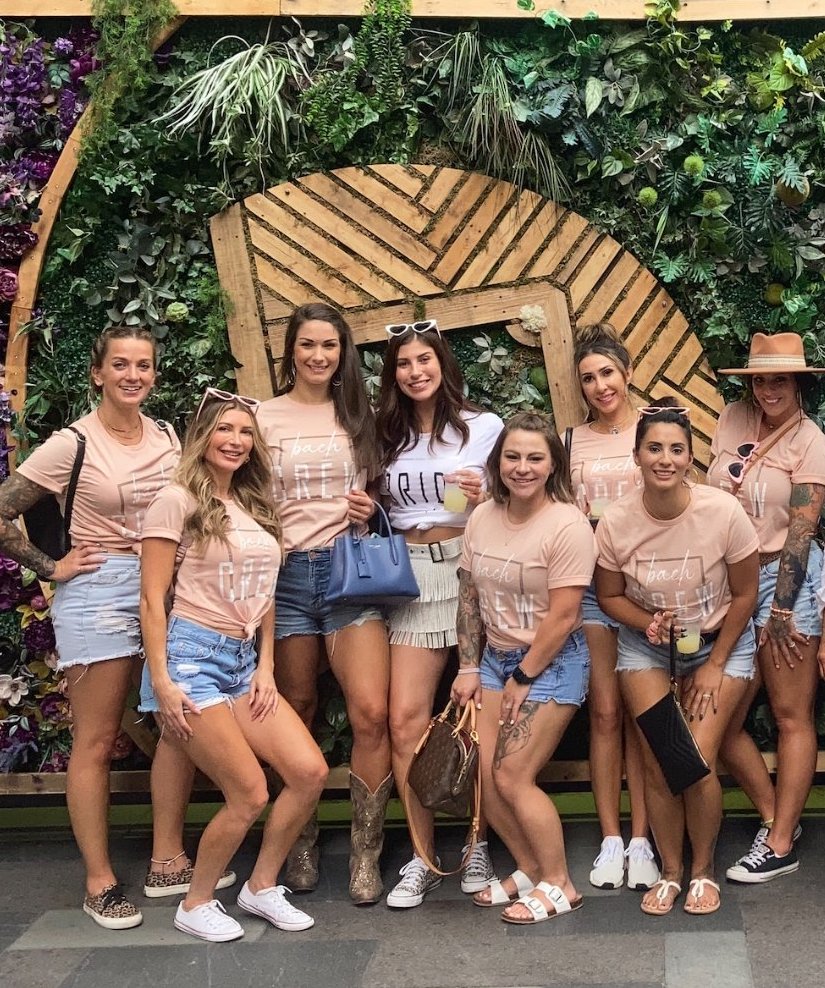 The RiNo Arts District is one of Denver's best neighborhoods. It's known for its colorful street art and an equally-vibrant dining scene! Here, you'll find some of the city's best restaurants, breweries, bars, and more.
Join our RiNo Arts District Food Tour to get a taste of this up-and-coming area! Available on Friday and Saturday afternoons, this tour includes five tastings at local eateries. Kick the party up a notch with three alcoholic drink pairings, an optional add-on.
From upscale Italian to Mexican street tacos and Japanese fusion, there's something for everyone to enjoy! Between stops, your foodie guide will talk about the area, its culinary highlights, and the countless murals seen on this one-mile walk. All tastings are seated indoors, making this one of the best things to do in Denver in winter.
14. Soak in Suds at The Beer Spa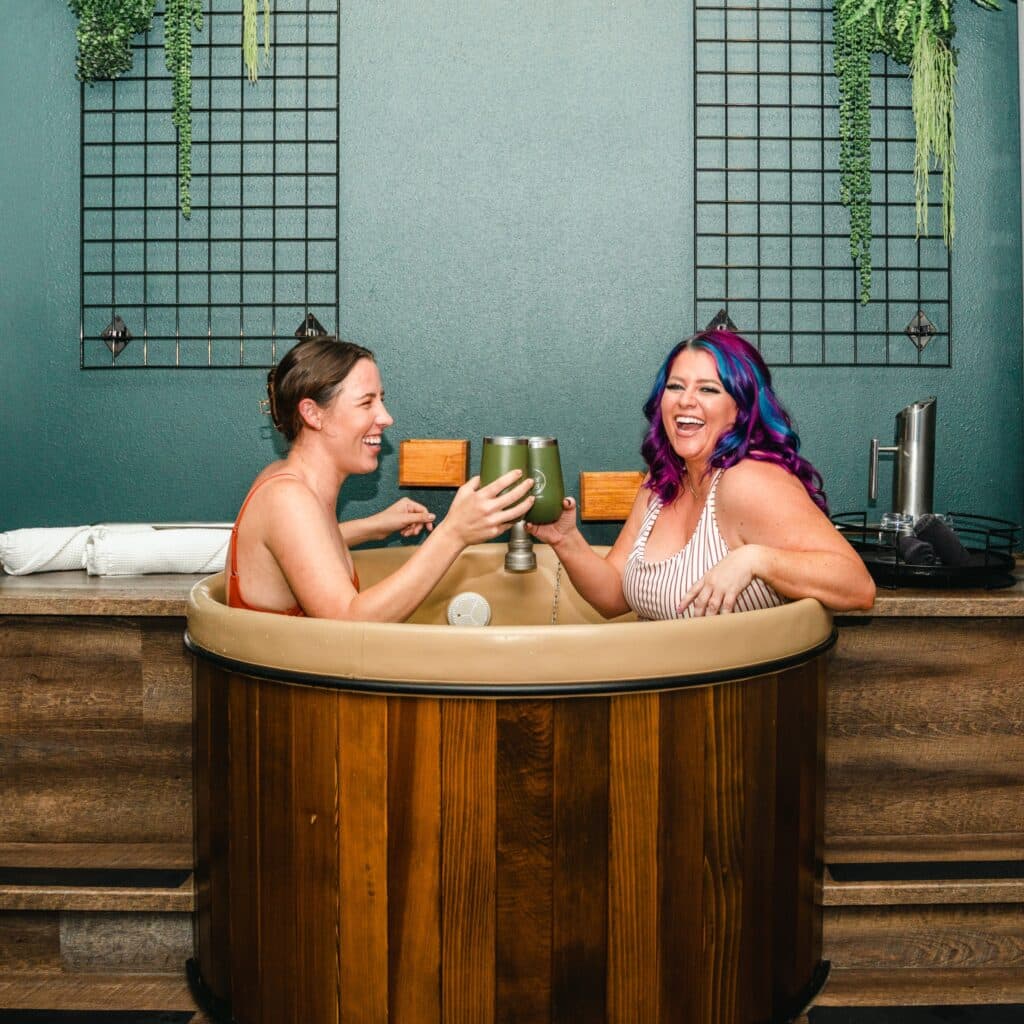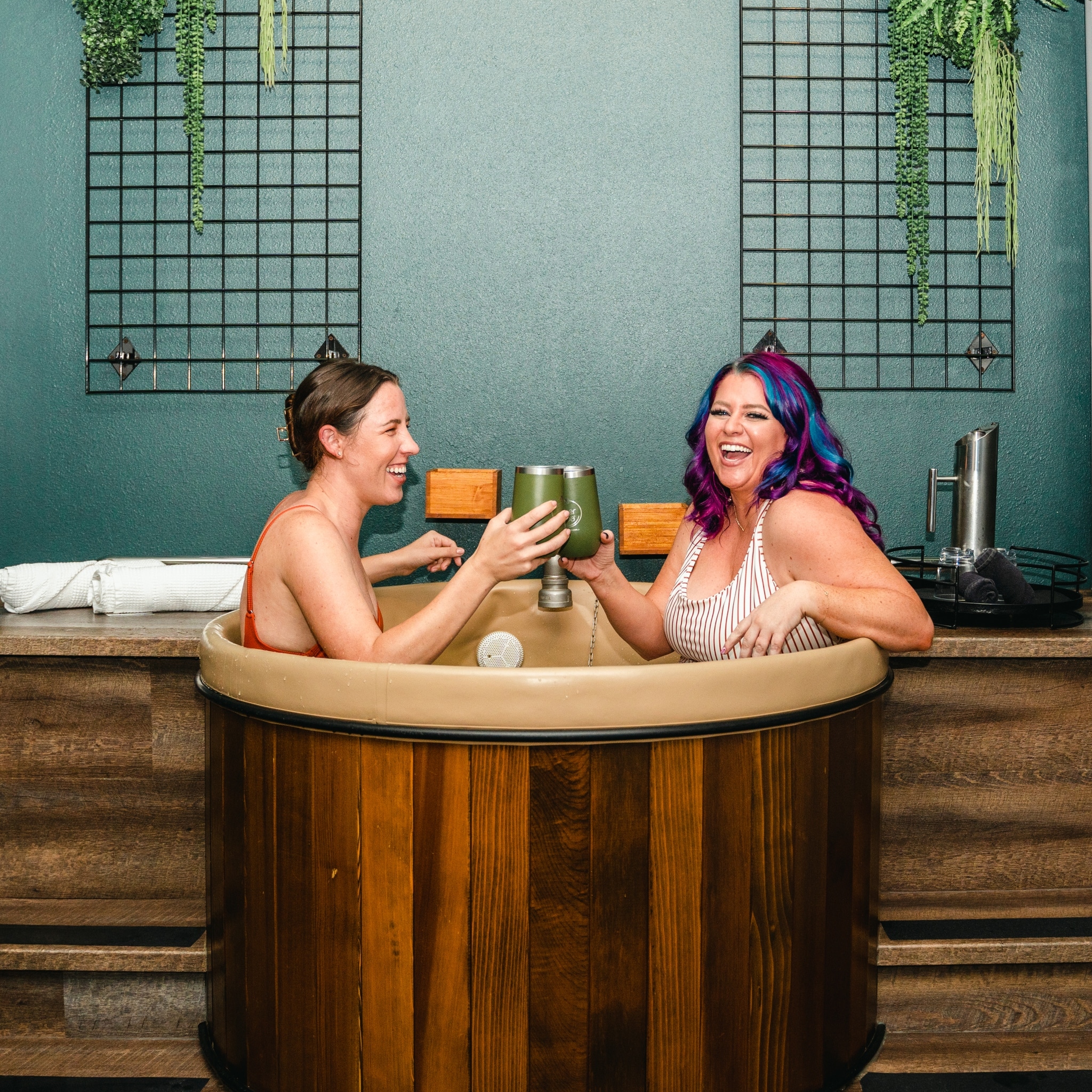 If you're a bride who loves cracking open a cold one, The Beer Spa is sure to delight. Friends, especially out-of-towners who aren't aware of Denver's craft beer obsession, will never guess what you have planned!
A visit here is definitely one of the most unique bachelorette party ideas. I mean, where else can you experience a bubbly beer bath? Other spa services include massages and sauna detoxes, all made better with an ale in hand.
15. Go Rafting Near Rocky Mountain National Park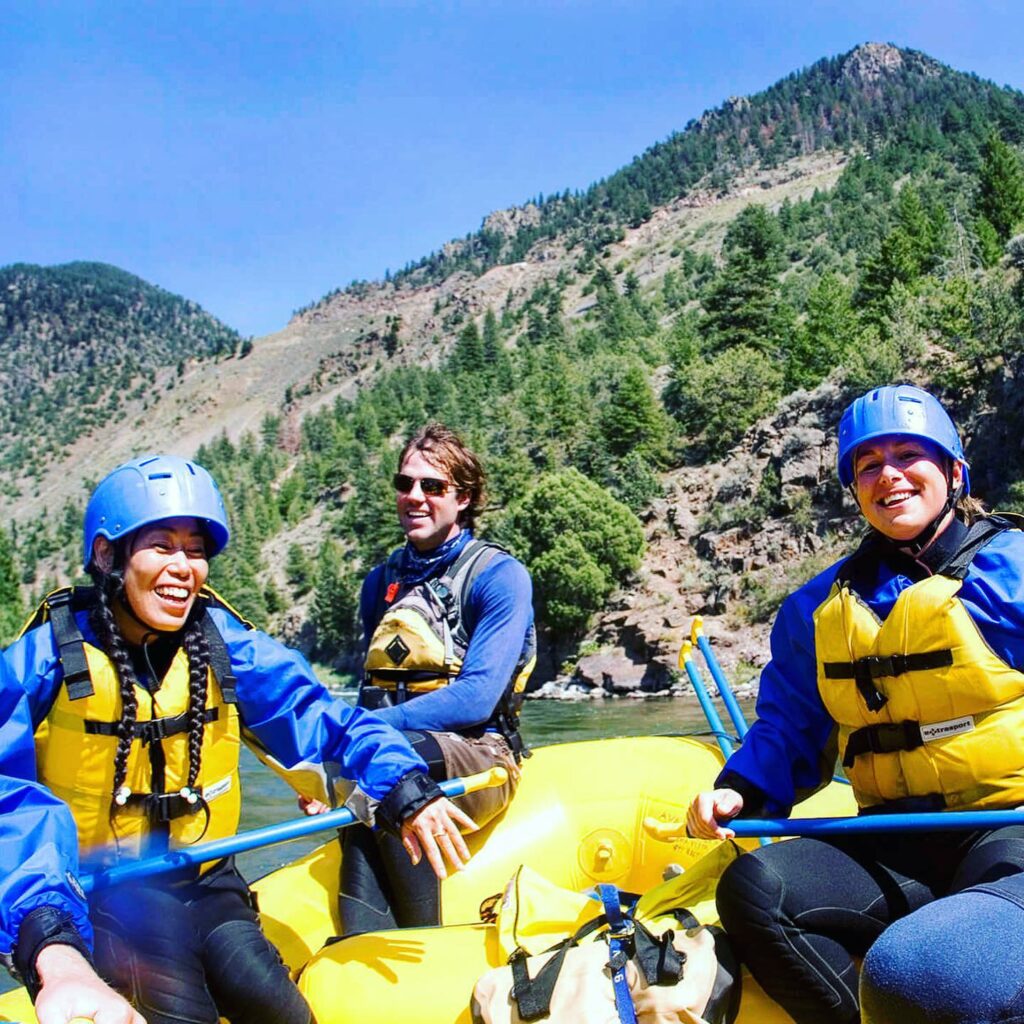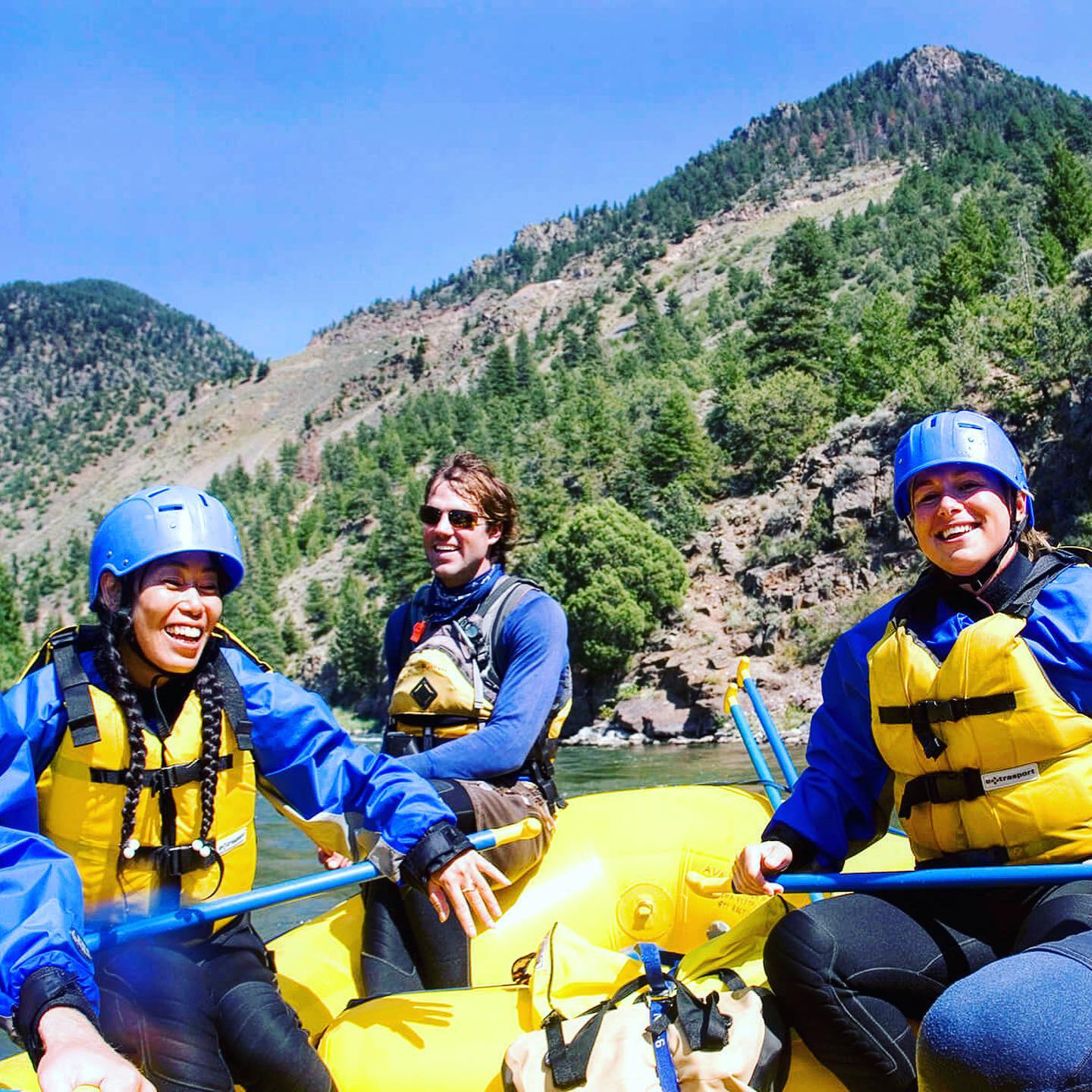 Rocky Mountain National Park offers an abundance of outdoor activities. Though hiking is the most popular pastime, it's your bachelorette party — go all out with something special!
AVA hosts several nearby rafting tours, the closest being a trip down the Upper Colorado River. Book a half or full-day excursion featuring whitewater rapids and quintessential Colorado views. No experience is required, allowing your entire party to join this exciting, memorable adventure.
16. Toast to Your Bachelorette Party with Rooftop Drinks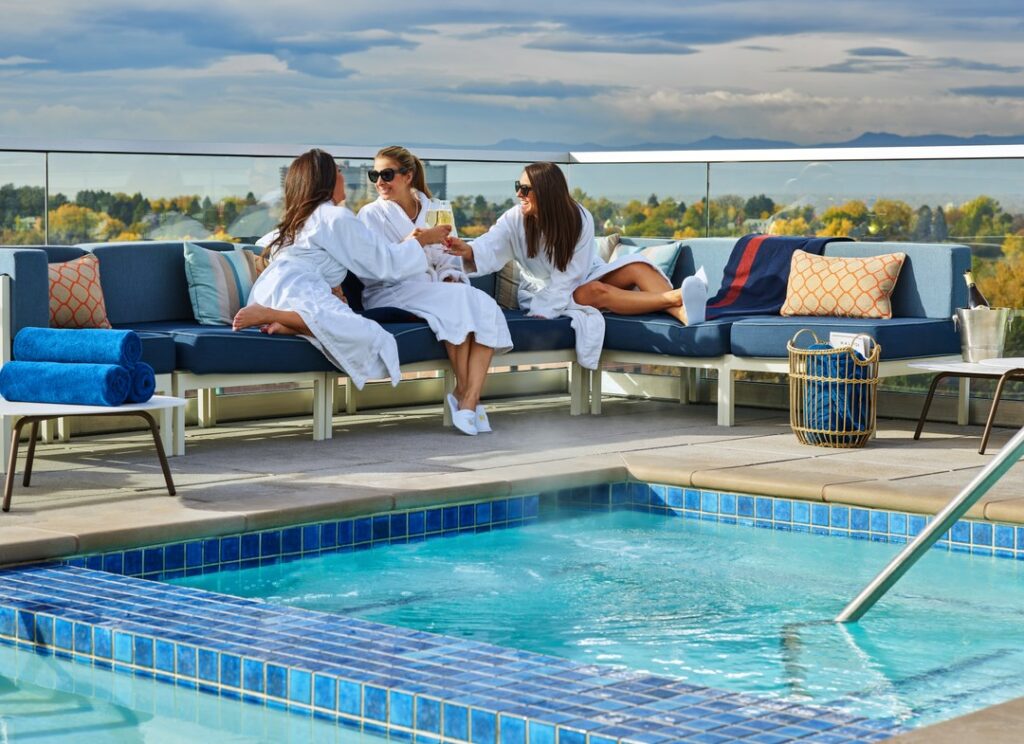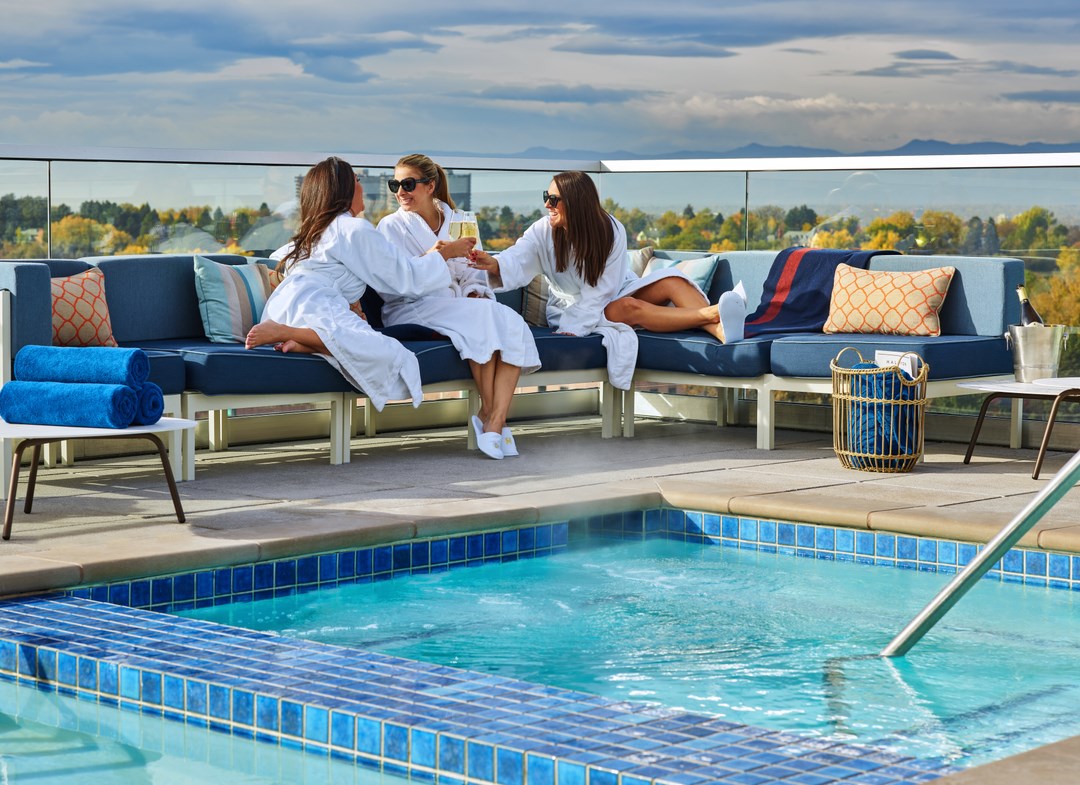 There are dozens of incredible rooftop bars in Denver, all of which are the perfect place to celebrate! A few of our favorites include the Halycon Hotel in Cherry Creek, offering mountain views and fun seasonal activities.
Other upscale suggestions include Kisbee on the Roof, also in Cherry Creek, and Izakaya Den on Old South Pearl Street. If you prefer a more laid-back vibe, check out Historians Ale House, Avanti F&B, and ViewHouse Ballpark.
17. Wine and Dine at The Infinite Monkey Theorem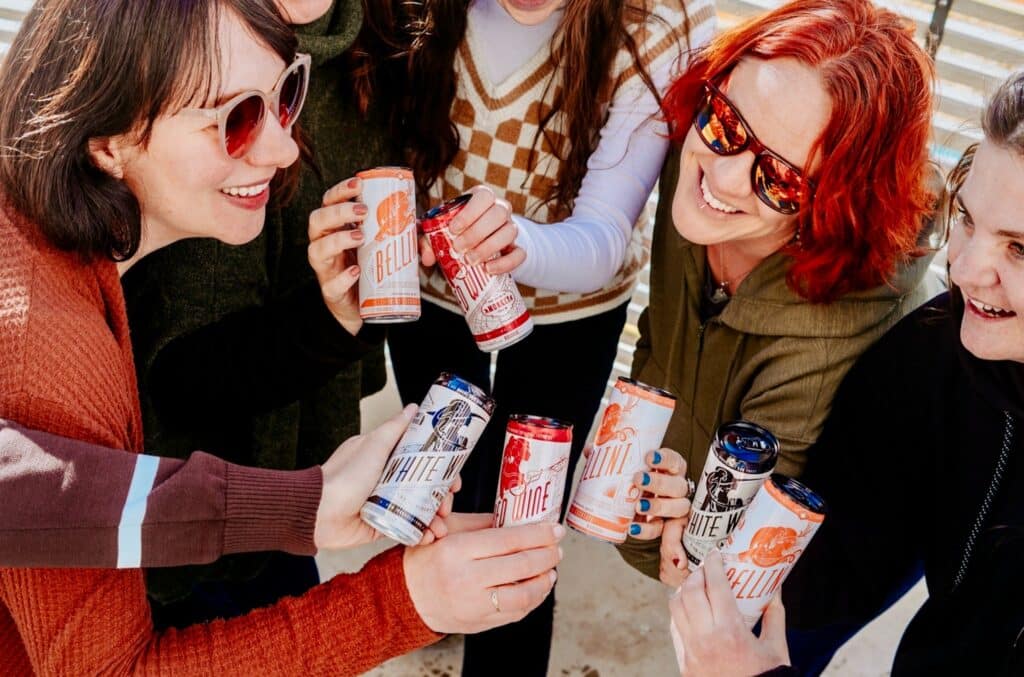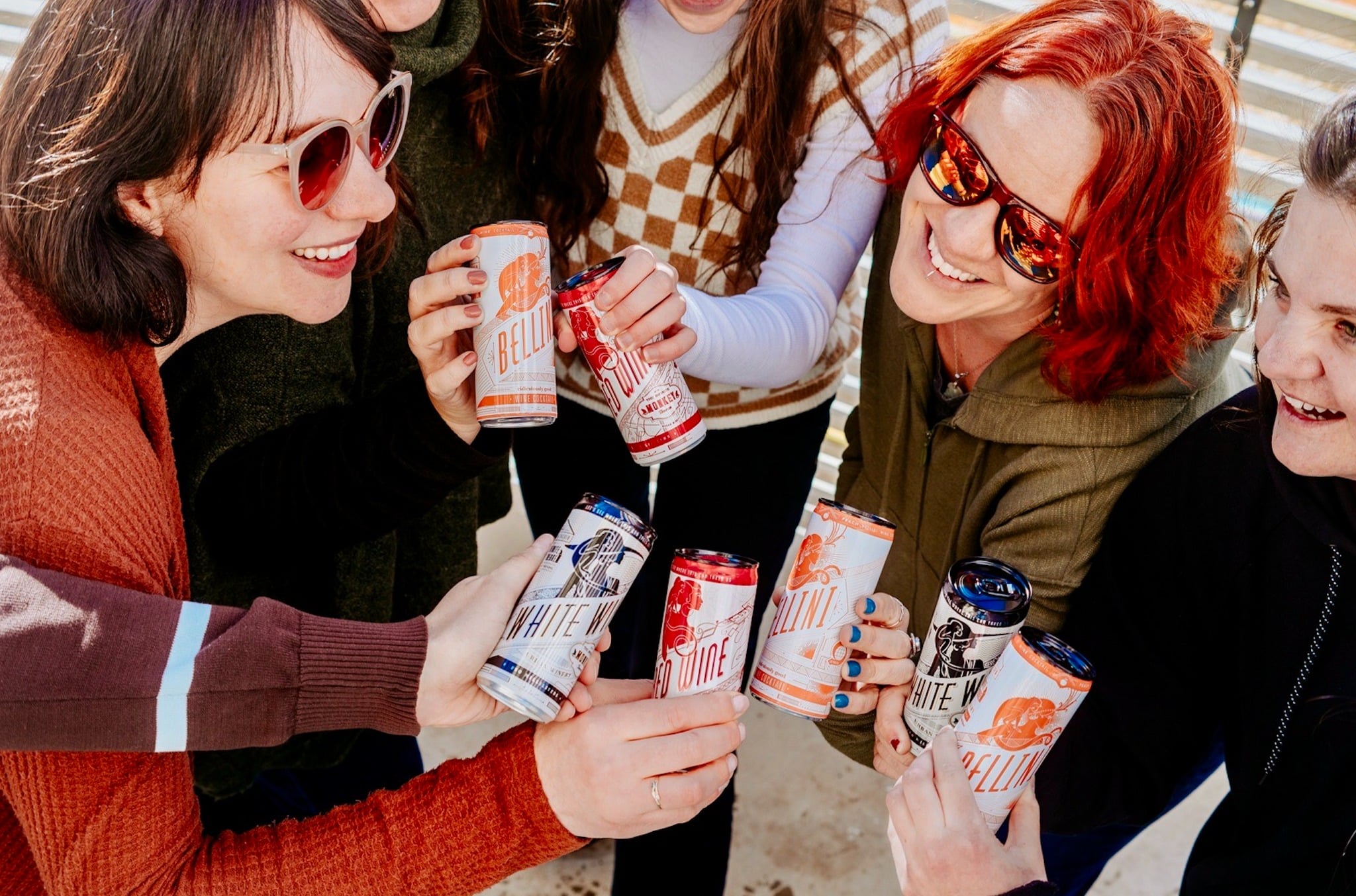 The upbeat RiNo neighborhood is largely known for its craft breweries. But this artistic area is also home to one of Denver's top wine bars: The Infinite Monkey Theorem. This woman-owned and operated mainstay is bustling, chic, and a great pick for your bachelorette party.
Pop in for a wine flight or extend the outing with a tour. Standard tours are $25 per person, allowing you to see behind the scenes of this urban winery. Four delicious tastings are also included. If you prefer a private experience, opt for the $35 per person package, which even features an extra pour!
18. Order Champagne Cocktails at Corridor 44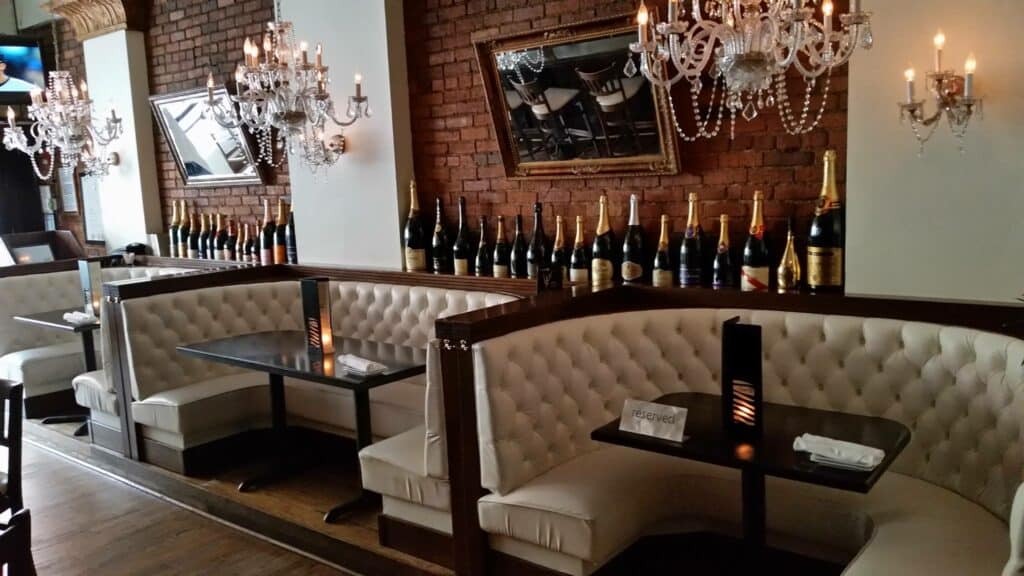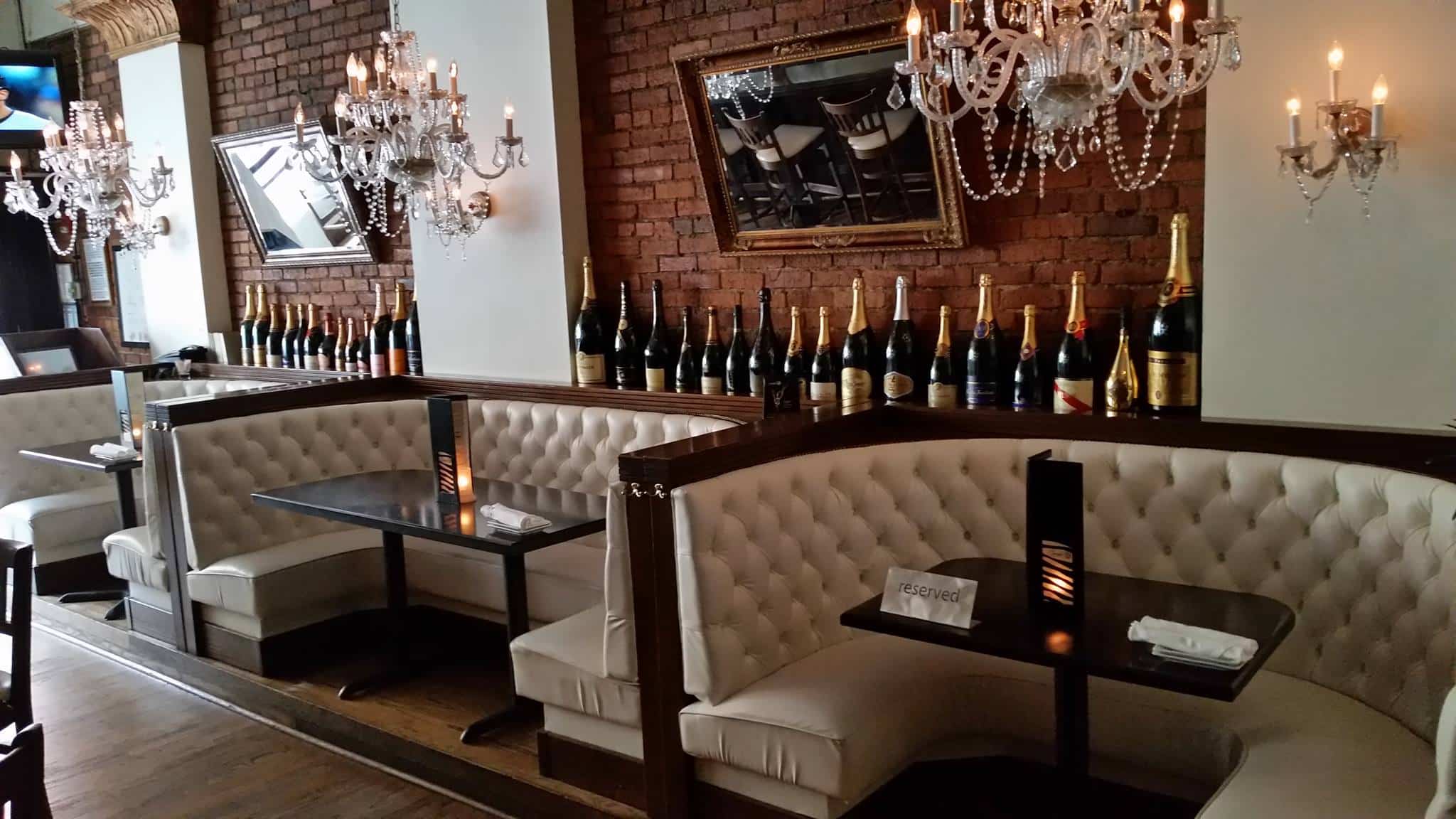 Found in Larimer Square, Corridor 44 is undeniably classy. It's one of the most romantic restaurants in Denver — so maybe not the best spot if your besties get a bit rowdy. But for those that crave delicious flavors amid beautiful ambiance, this is your spot.
What makes Corridor 44 especially unique is its champagne cocktails. Refreshing options include the Cucumber Fizz made with gin and bubbles. There's also the Ruby Red, featuring vodka, champagne, and a splash of grapefruit juice. Cheers to the lucky bride!
19. Attend an Epic Event at Red Rocks Amphitheatre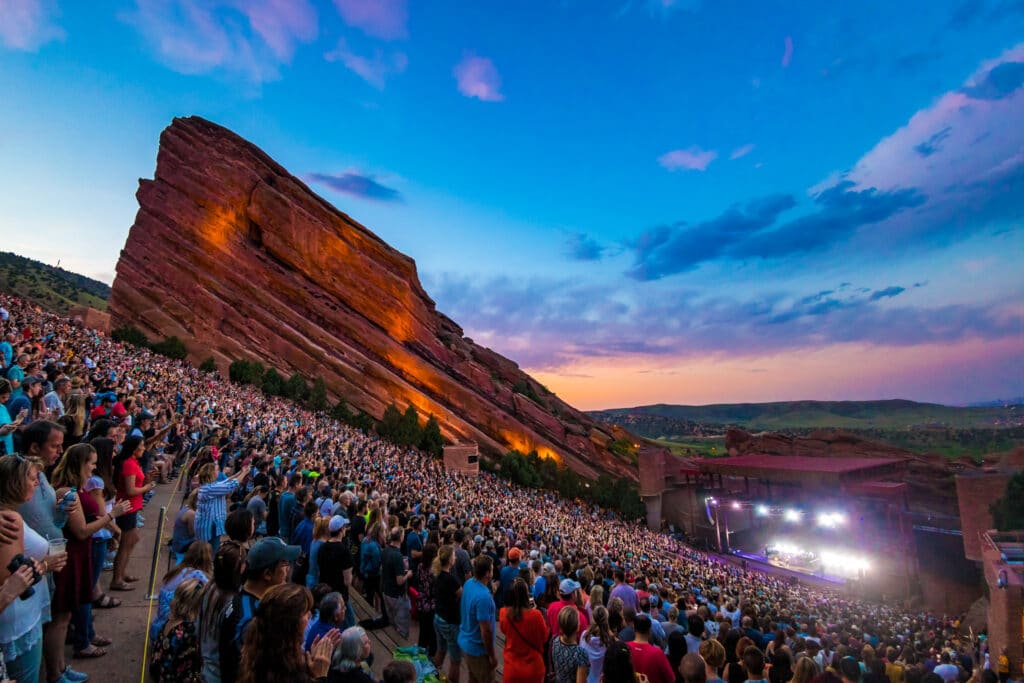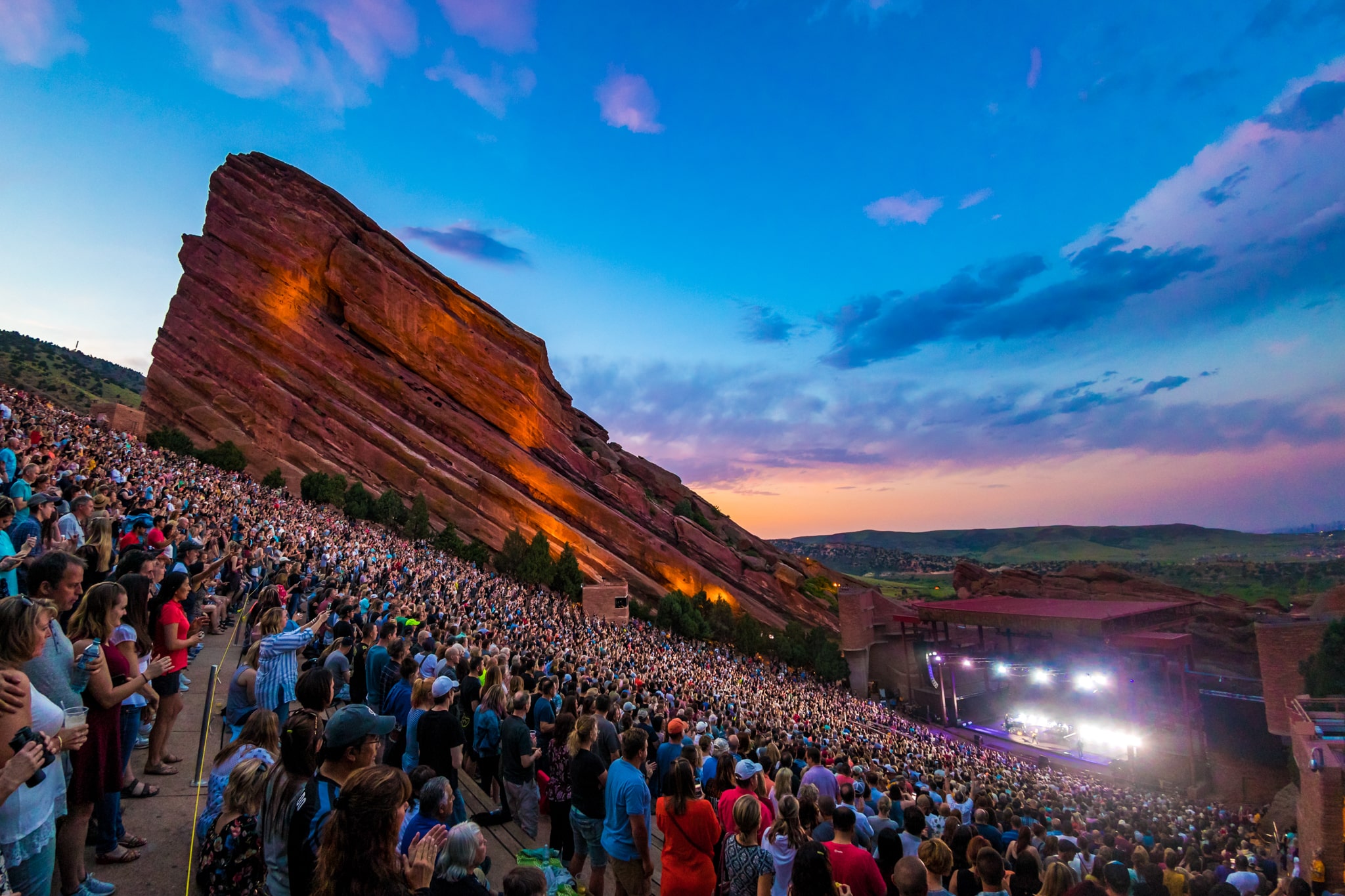 Here's one of our personal favorite Denver, Colorado bachelorette party ideas: seeing a show at Red Rocks Amphitheatre. This iconic outdoor venue is located in nearby Morrison, less than a half hour from downtown.
No matter where you sit, the views are breathtaking. Dramatic red rock formations jut out from the stage, and in the distance, you can spot the city's skyscrapers. Music rings through the amphitheatre, which draws big-name acts and energetic crowds. Comedy shows, movie screenings, and even morning yoga sessions are also featured on Red Rocks' event calendar.
20. Visit FlyteCo Tower for Beers, Bowling, and More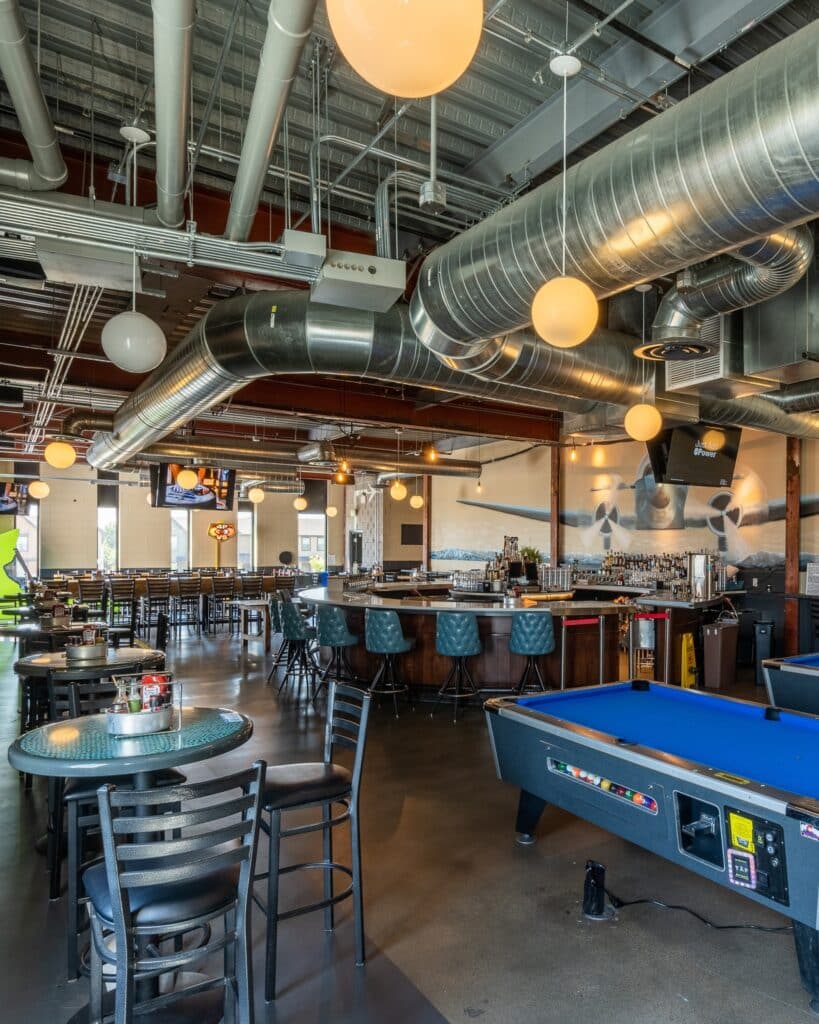 FlyteCo Brewing has a location in the West Highland neighborhood. But for your Denver bachelorette party, we recommend visiting the new FlyteCo Tower. The innovative, multi-use space was the city's primary airport until 1996. But as of 2022, it's a massive brewery, restaurant, coffee bar, and entertainment venue spanning over 20,000 square feet.
Your group will love exploring the two levels and huge outdoor patio. Oh, and did we mention the tower features three full bars, too? Grab a drink and have fun playing on the available bowling lanes, mini golf course, arcade games, pool tables, and more!
21. Denver Selfie Museum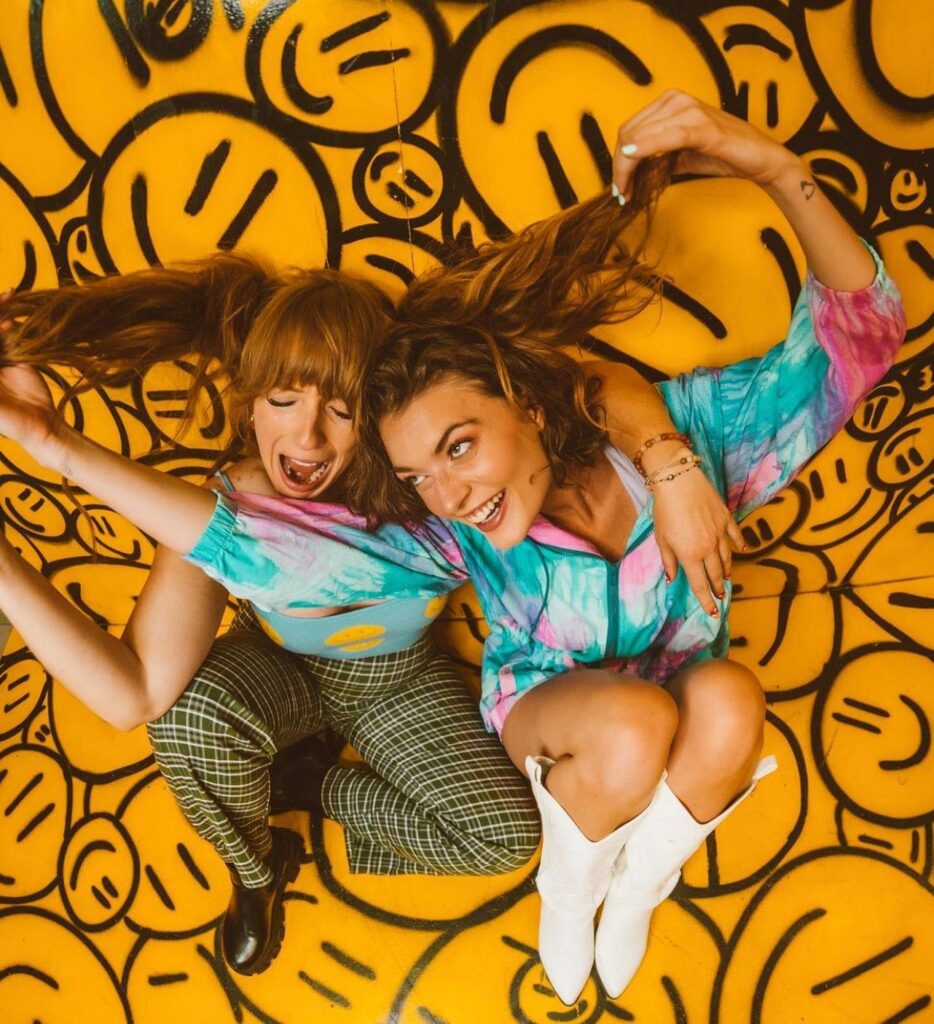 Make lasting memories with your best friends at the imaginative Denver Selfie Museum. This creative space features all sorts of vibrant sets, from ball pits to wild optical illusions. Larger-than-life props, swings, and more come together for incredible photo ops.
Find this fun spot inside ReNew on Stout, right off 16th Street Mall. After your shoot, plenty of restaurants, bars, and more entertainment are within walking distance.
22. Archery Games Denver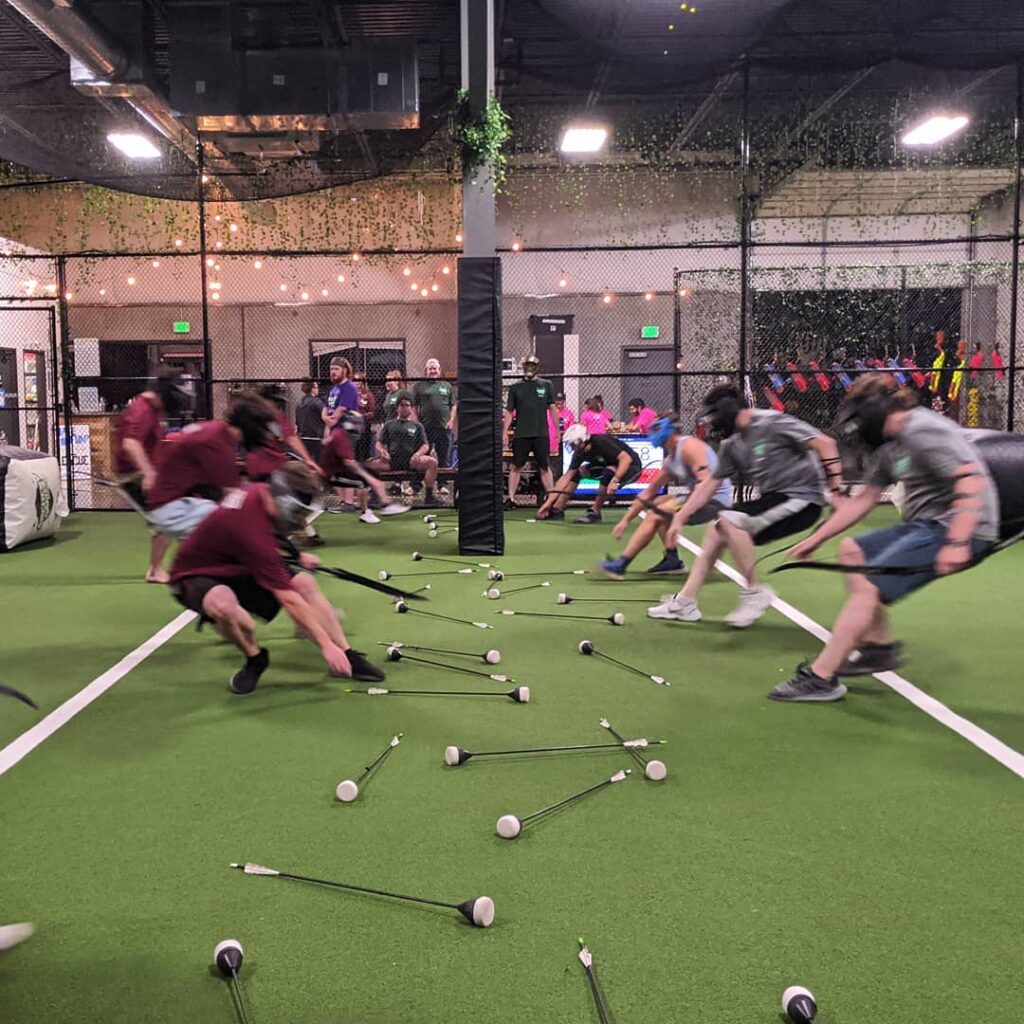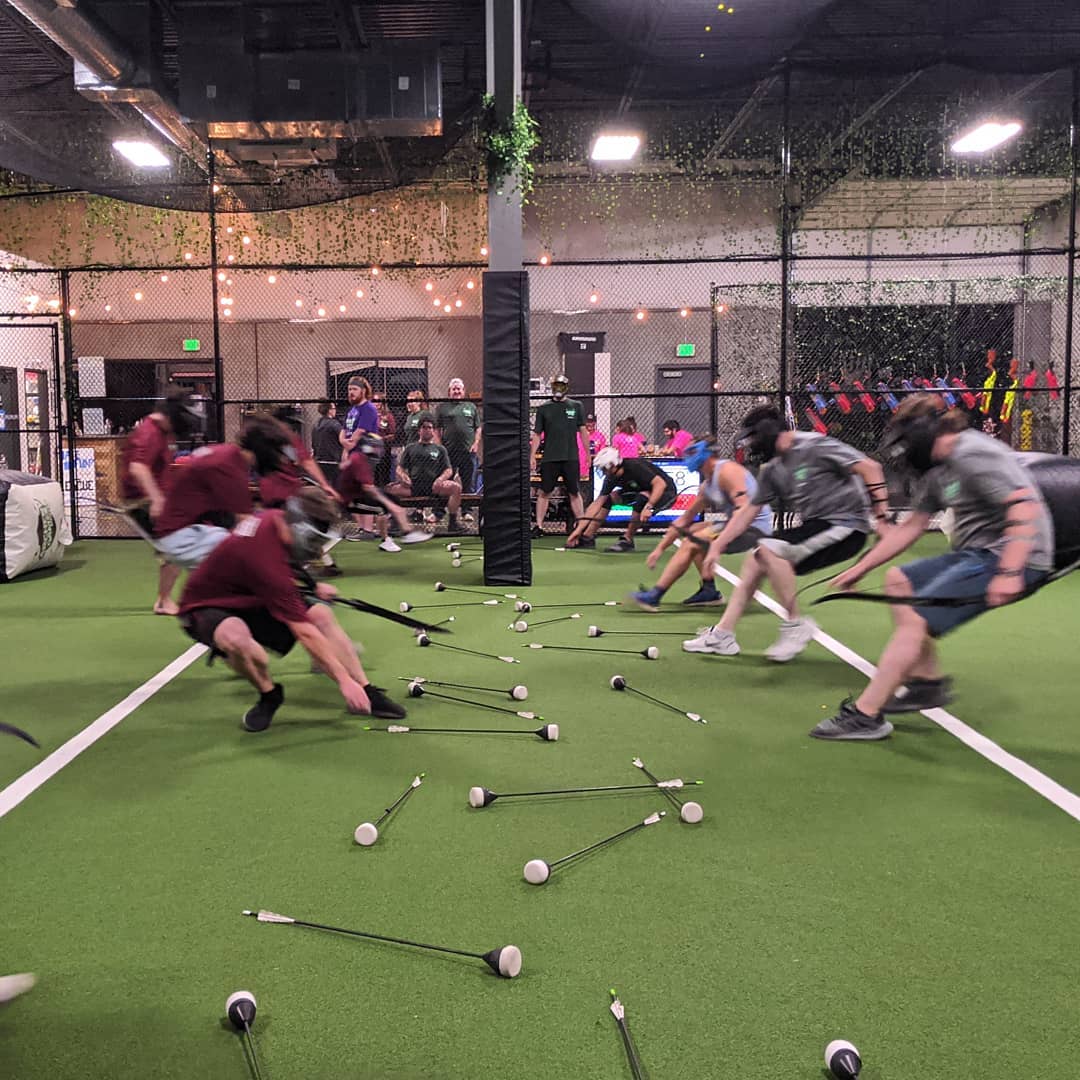 Archery Games Denver draws an eclectic crowd, from family nights to coworker outings. Your bachelorette party is sure to be thrilled by the experience, too!
To have the arena to yourself, book a private game for up to sixteen players. For $480, you and your active friends can play several dodgeball-like games. But rather, you're shooting your opponents with foam-tipped arrows! Sessions last 75 minutes, and beer, wine, and hard seltzer are available on-site. Few bachelorette ideas are as unique as this one!
Where to Stay for Your Denver Bachelorette Party
Visiting from out of town and not sure where to stay for your Denver bachelorette party? Maybe you live in the area and simply want a mini getaway with your besties! Good news: the city has hundreds of options for every preference and budget. Here are a few of our top picks for special occasions, each centrally located in great neighborhoods:
Maven Hotel: This colorful boutique hotel is found on Dairy Block, one of the best downtown areas for dining and events.
Ramble Hotel: A small, upscale hotel that's perfectly situated for exploring RiNo. This trendy industrial neighborhood is known for its street art and found adjacent to downtown.
Crawford Hotel: Set inside the historic Union Station, this beautiful hotel makes getting around downtown quick and easy.
Rally Hotel: The newest downtown hotel in McGregor Square, a hub for game-watching, restaurants, and seasonal events.
Transporting Your Denver, Colorado Bachelorette Party
There are lots of affordable direct flights in and out of Denver, making it an ideal spot to host a Colorado bachelorette party! Once you land at Denver International Airport, pick up a rental car or call a rideshare service. If you prefer to get around on a budget, the A line will take you directly downtown into Union Station for $10.50.
Once you're in the city, there are plenty of attractions within walking distance, like hotels, restaurants, comedy clubs, and bars. If you want to explore nearby neighborhoods, Uber and Lyft rides are quick and easy. Alternatively, you can rent an e-bike or scooter, available all throughout downtown.
You can definitely host a Denver bachelorette party without a vehicle. Even if you want to take a day trip into the mountains, Aspire Tours is a great solution. Shuttles from Union Station are also ideal. These can get you to Red Rocks, Boulder, Estes Park and Rocky Mountain National Park, and even the ski town of Winter Park. 
Want to learn more about our private food or cocktails tours?
If your group likes to eat and drink, check out our private food and cocktail experiences in downtown Denver. You'll visit some of the city's top restaurants and bars for curated tastings of delicious local dishes and drinks on these walking tours through the Denver food scene.
Learn More