As Denver business owners, we're fortunate that even in the "slow season," locals and tourists aren't afraid to venture into the cold. From skiing to snowshoeing, dog sledding, and more, the mountains abound in outdoor recreation. There are plenty of things to do in Denver in winter, too, including museums, ice skating at Skyline Park, and hot chocolate at Union Station.
In this guide, we share city attractions and day trips for every interest and budget. Discover popular things to do in Colorado in the winter, plus a few lesser-known favorites you won't want to miss.
Table of Contents:
Things to Do in Denver During Winter
1. Experience Award-Winning Eateries on a Downtown Food Tour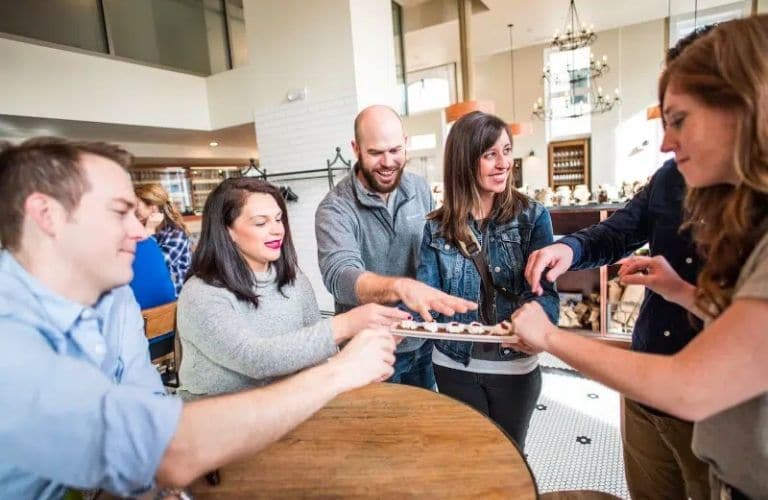 In our opinion, there's no better way to experience a city than to taste its local cuisines. Ranked as the #1 Denver tour on TripAdvisor, our Downtown Food Tour features five of the city's best restaurants.
At each award-winning, local eatery, you'll sample unique, generously-portioned meals. Drink pairings are optional, but we highly recommend them. Think house-made limoncello with authentic Neapolitan pizza, and Malbec wine with Argentinian empanadas.
A local foodie guide will accompany you on the 3-hour experience. They'll introduce you to Denver's growing food scene, and share information about the historic landmarks on your route. You'll leave full and with a better understanding of how locals live, eat, and drink in the Mile High City. Although these are walking tours, all tastings are seated indoors, making this a great thing to do in Denver in winter.
2. View World-Class Art at the Clyfford Still Museum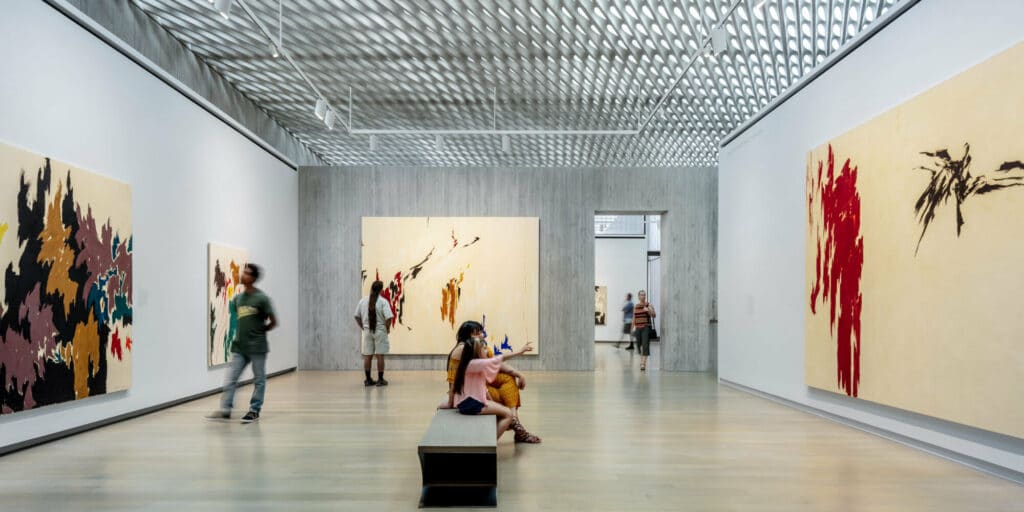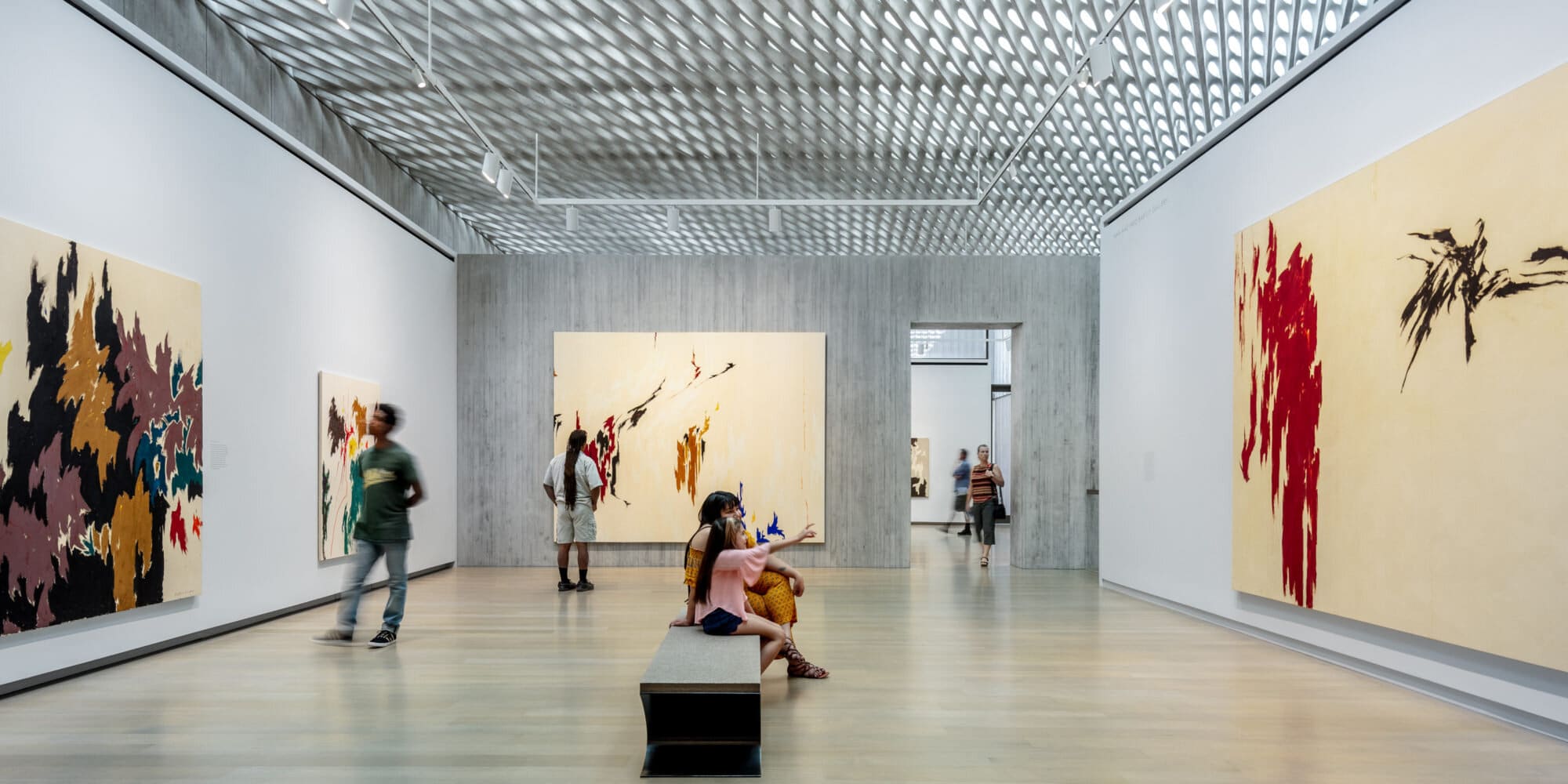 Clyfford Still was part of the first generation of Abstract Expressionists. Later in his life, he retreated from the art world and stopped showing his work. Today, the Clyfford Still Museum is one of the only places to see this great American painter's pieces on display. In fact, it's the only museum in the country dedicated solely to his creations.
On a snowy afternoon, head indoors and enjoy viewing his moving works of modern art. Visit the museum's website to learn more about the current exhibits, hours, and admission prices.
3. Warm Up with Tea at the Brown Palace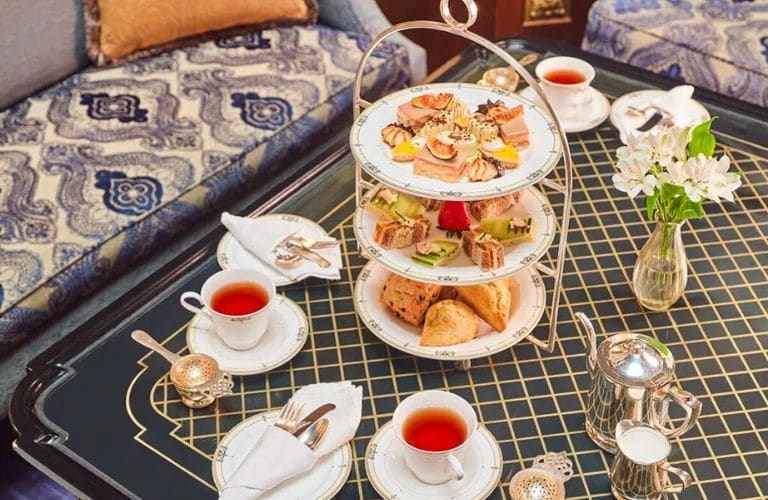 The Brown Palace is an iconic and historic hotel on 17th and Broadway. Inside lies a stunning lobby where high tea is offered daily from 12 – 4 pm. Be treated to top-notch service and beautiful spreads of freshly brewed herbal teas, scones, and finger sandwiches. Splurge on the champagne add-on to make it a bubbly afternoon!
A live pianist plays during the experience, adding to the ambiance. Be sure to reserve your spots well in advance, as seating books up quickly.
Note that if you visit around the holidays, a special Christmas tea is offered. Seasonal events like breakfast with Santa may even have you spending an entire day at The Brown Palace! Without question, visiting is one of the best things to do in Denver in December.
4. Marvel Exotic Wildlife at the Denver Aquarium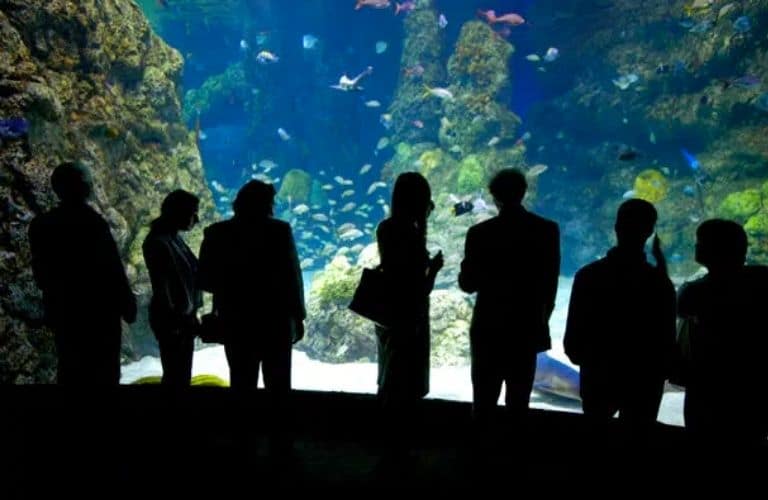 Located just north of the city center, the Downtown Aquarium is a great place to spend a chilly winter afternoon. The attraction houses more than 500 species of animals and is one of the best things to do in Denver with kids. For fun hands-on learning, visit their interactive stingray reef touch tank!
Once you've made your way through the many underwater exhibits, pop into the Aquarium Restaurant for lunch or warm up with a drink from the Dive Lounge.
5. Wander Exhibits at the Denver Art Museum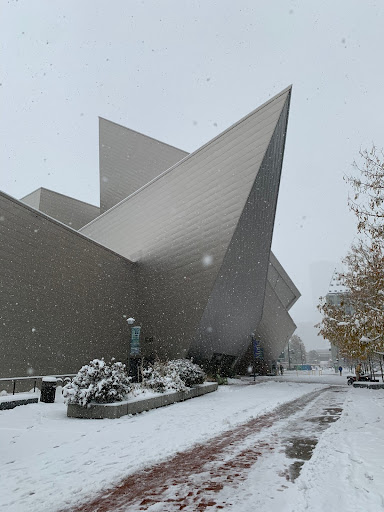 Art lovers must check out the newly expanded Denver Art Museum, now featuring a collection of more than 70,000 pieces. With permanent and visiting exhibitions, they feature countless styles and mediums.
Be inspired by Pre-Columbian art, Western American pieces, and everything in between. Most notably, the Denver Art Museum is hosting Georgia O'Keeffe, Photographer through November 2022. Saints, Sinners, Lovers, and Fools: 300 Years of Flemish Masterworks is another exhibit coming soon.
Tickets to these temporary showings sell out quickly and reservations are highly encouraged. To book your visit and learn about current exhibits, visit the museum's website.
6. Enjoy Flights and Bites on a Denver Wine Walk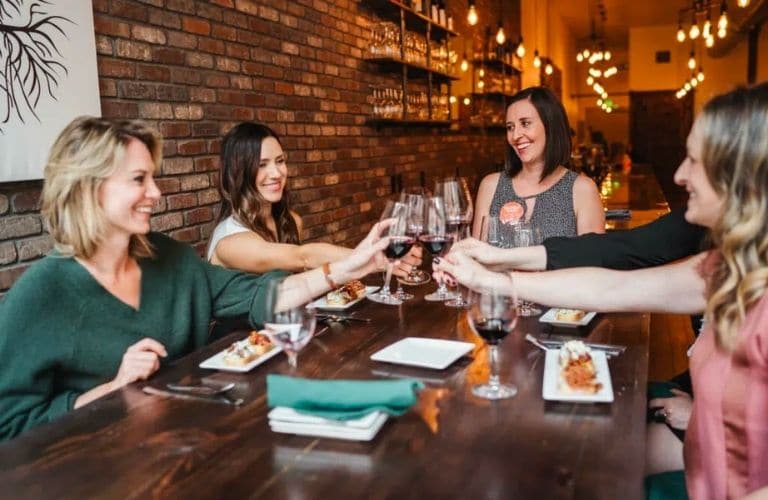 On this new tour, you'll visit three of the top urban wineries and wine bars in the Mile High City. Sip and savor as you walk through the heart of downtown Denver alongside an experienced local guide. They'll take you into historic and trendy spots like Union Station and Dairy Block, home to much of the city's vibrant food scene.
Walk away with a taste of some of the best local restaurants, plus a curated list of other great Denver attractions! While on the tour, you'll also receive special discounts on bottles and wine clubs. Bonus: if you're visiting the city, you can get wine shipped back home without worry!
7. Catch a Game at The Pepsi Center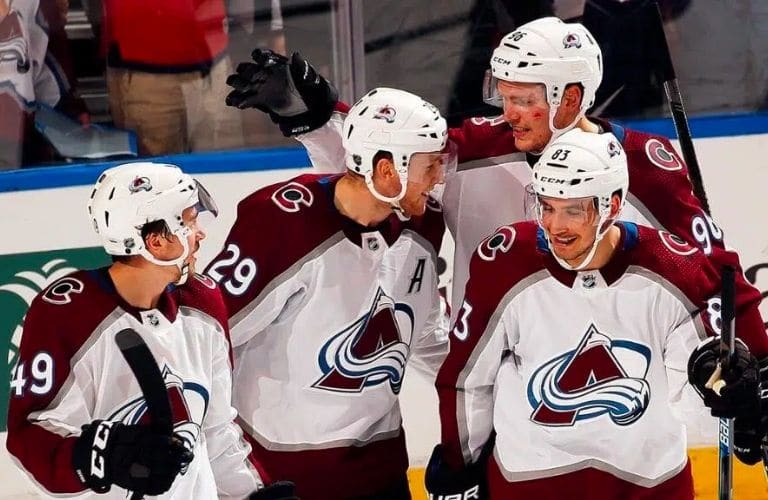 If you're a hockey fan, head over to the Pepsi Center, home to the Colorado Avalanche. There isn't a bad seat in the stadium, and games are family-friendly. Visit their website to learn more about upcoming events.
The Pepsi Center is also shared with our professional basketball team, the Denver Nuggets. View their schedule online, and enjoy cheering on the local teams.
8. See the Denver Botanic Gardens' Twinkling Displays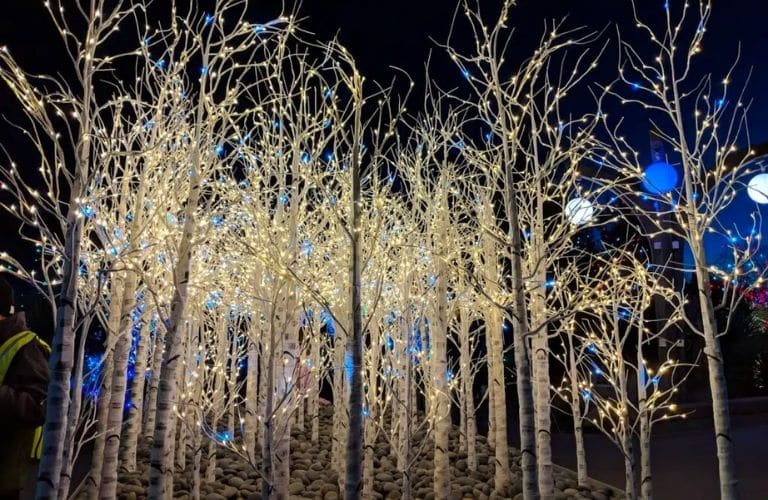 For more than three decades, Blossoms of Light has been the Denver Botanic Gardens' signature event. Each year, their York Street location is transformed into a winter wonderland. The holiday light displays twinkle in the dark, decorating gardens along the shining walkway.
Bundle up and enjoy warm drinks, holiday treats, or even dinner along your stroll. This immersive light experience is perfect for families, date nights, or even makes for a fun, festive winter activity with friends. For many, it's an annual tradition, so be sure to purchase tickets well in advance!
9. Cozy Up with Hot Cocoa at Union Station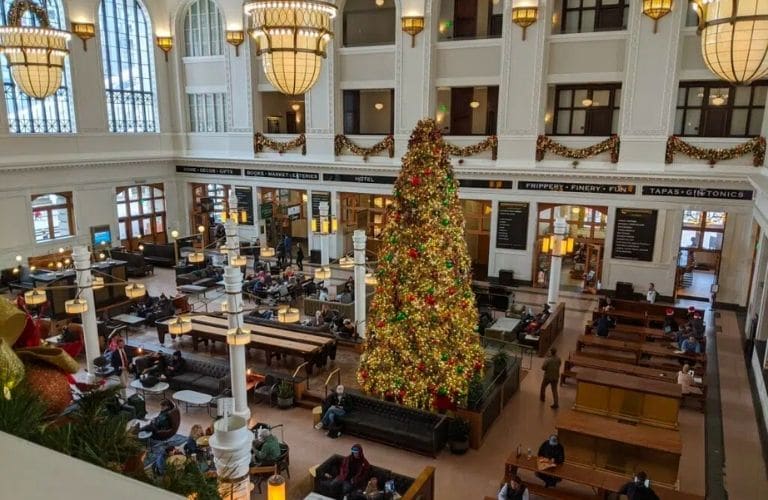 Need a break from holiday shopping? Cozy up inside the newly-renovated Denver Union Station, located in the heart of downtown.
Often referred to as "Denver's living room," this is a great spot to eat, drink, mix and mingle. From the active train platform, hurried travelers come and go. Locals and visitors sip cocktails and enjoy meals at the station's many award-winning restaurants.
Union Station is especially cheerful during the holidays. In the Great Hall stands a massive Christmas tree and on weekends, kids are thrilled to meet Santa. And what's a festive experience without hot chocolate? Swing by Terminal Bar, Pig Train Coffee, or Mercantile Dining & Provisions for a steaming cup.
10. Learn and Explore at the Denver Museum of Nature and Science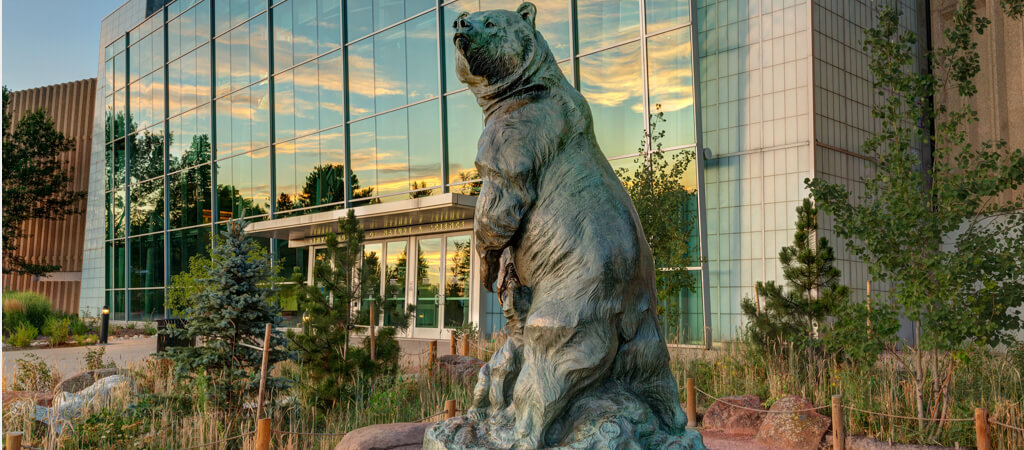 With several set and rotating exhibits, the Denver Museum of Nature and Science is an engaging attraction for the whole family. It lies within scenic City Park, and for more views, be sure to visit the fourth-floor desk. Here, you'll witness one of the best displays of downtown Denver!
To learn more about the museum and ticketing, including free days, visit their website.
11. Savor Denver's Best Cocktails and Small Plates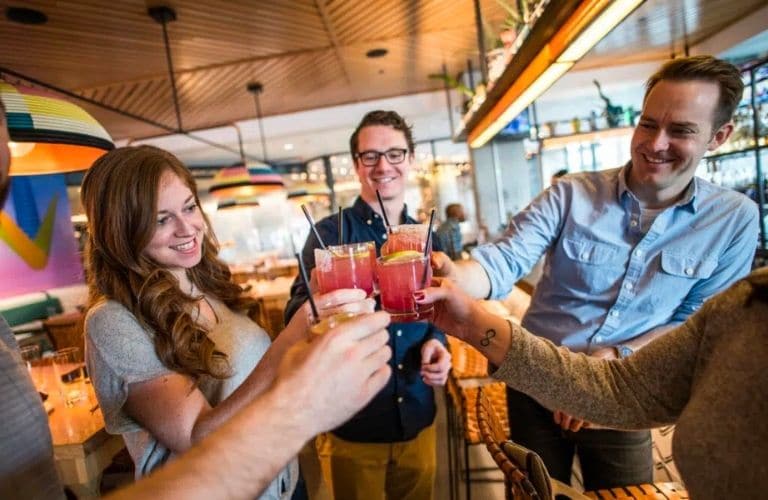 How about happy hours? On the boozy, 2-hour Cocktails + Tastes Tour, your local guide will take you to four of the best cocktail bars and restaurants in Denver. At each stop, you'll savor tasty cocktails paired with delicious small plates.
From a light, crisp spritz to a smooth, serious Butter Pecan Old Fashioned, this experience offers something for everyone. Learn about Denver's prohibition era to today's culinary renaissance, and enjoy the company of fellow foodies.
12. Eat, Drink, and Be Merry on Dairy Block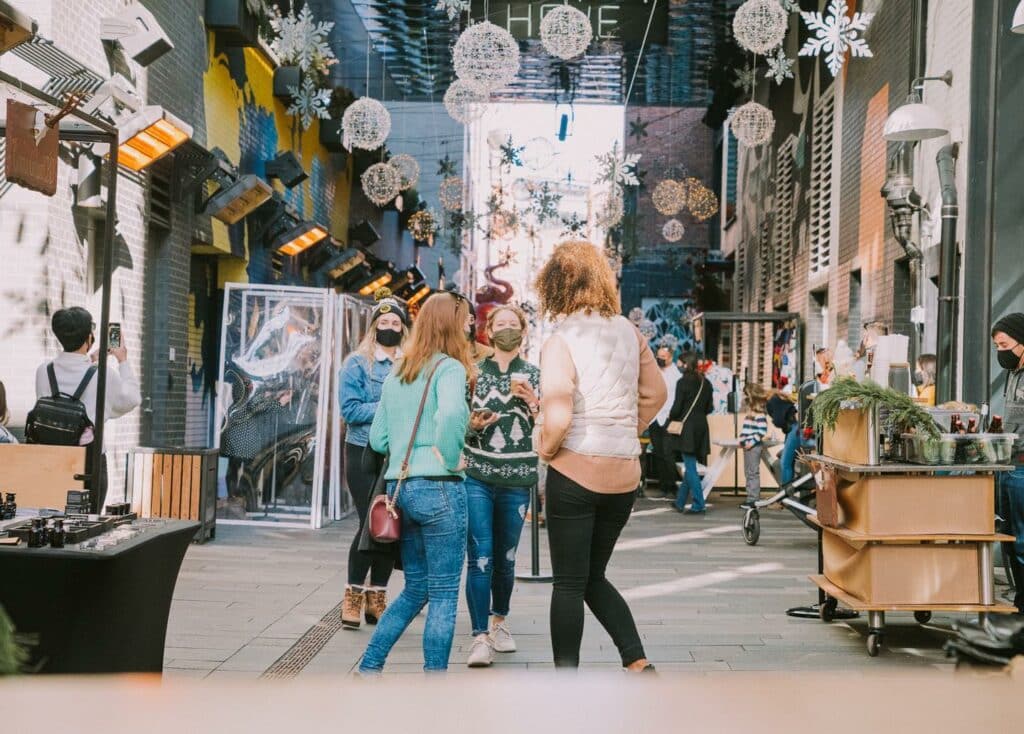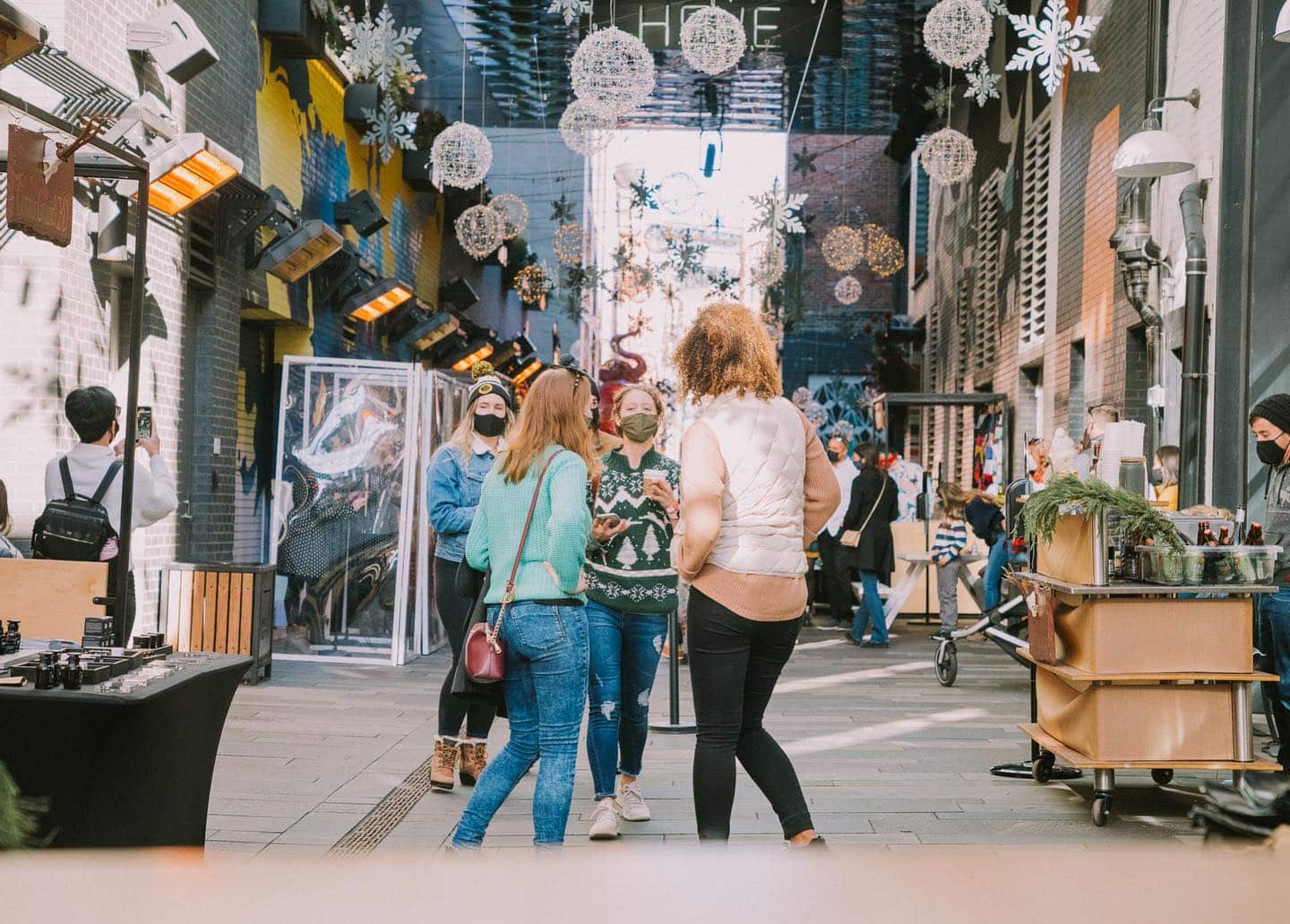 Dairy Block, Denver's new and trendy micro-district, offers year-round fun. But in the winter, it's an especially cozy spot to shop, dine, and come together as a community.
Outdoor heat lamps warm the alleyway, where windows display locally-made goods. Sparkly bulbs and snowflakes hang from the ceiling, and street art splashes color on the walls.
Within Free Market, the block's retail space, you'll find an assortment of curated products. Dairy Block also encompasses The Maven, a premier Denver hotel, and Milk Market, a food hall boasting sixteen eateries. They range from casual lunch spots to stunning wine bars, with Italian, Hawaiian, Mexican cuisines, and more.
13. See Behind the Scenes at Coors Field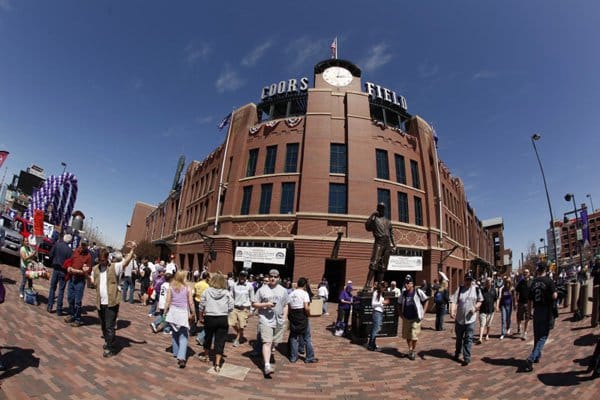 Home to the Colorado Rockies, Coors Field is a popular attraction during Major League Baseball season. But even in the wintertime, this iconic stadium allows visitors in for behind-the-scenes tours.
During the off-season, tours occur at 12 pm and 2 pm from Monday through Saturday. They last a little more than an hour, overviewing the history of the team and facility.
Tickets are available online and by phone, as well as at the ticket office on Blake St. and 20th. Afterwards, be sure to check out all the incredible things to do near Coors Field!
14. Visit Denver Zoo during Zoo Lights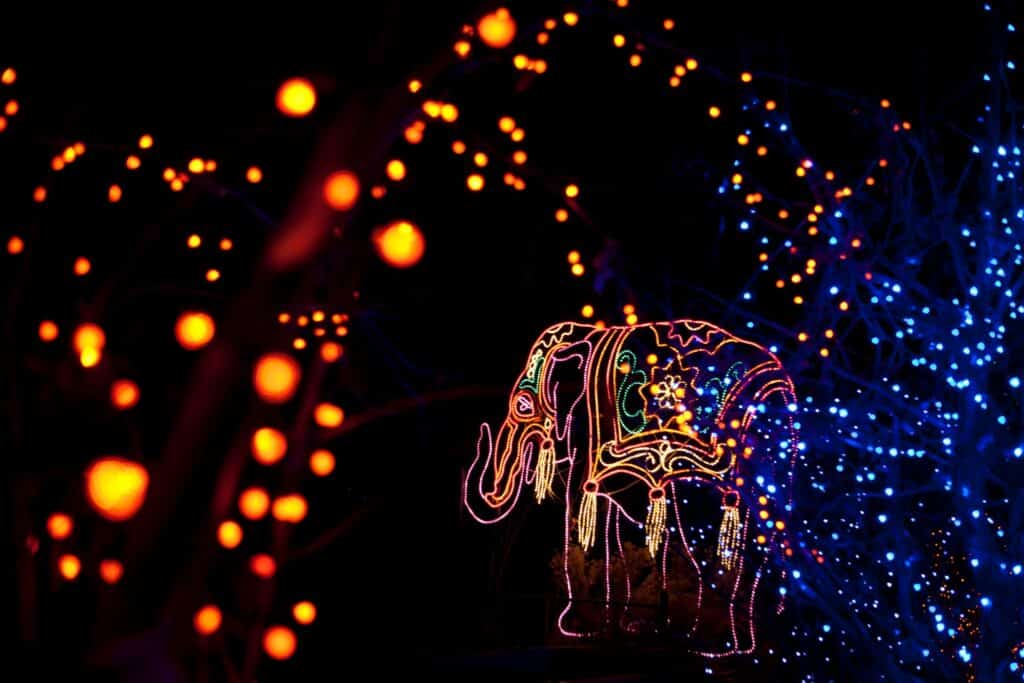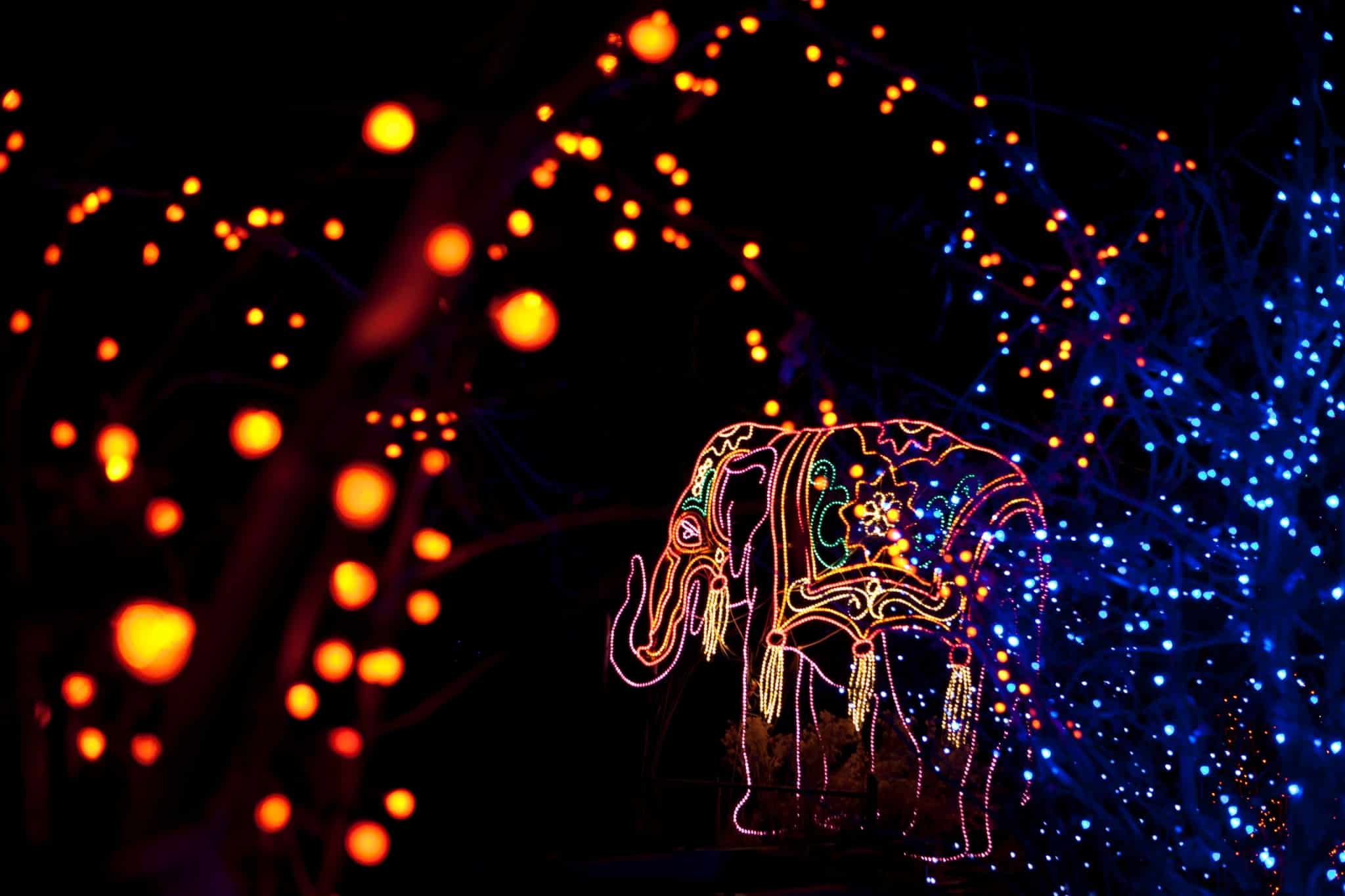 An annual holiday event, Zoo Lights at Denver Zoo attracts visitors of all ages. Their impressive 83-acre display is dazzling in the dark. Lights twist around trees, illuminate walkways, and form the shapes of exotic animals. This year's new features include the Aurora Borealis, Savannah Sunset, and Electric Jungle.
Given the season, only select animals are visible from their outdoor habitats. But more than 1,800 species lie within Tropical Discovery, an indoor exhibit that provides a break from the winter cold. The zoo further accommodates chilly visitors with toasty fire pits throughout. Hot cocoa is available, too — which for adults, is made even better with a splash of booze.
Tickets go fast and are only available for online purchases. Get yours as soon as they're on sale come November 15th!
15. Sample Local Ales at Winter Brew Fest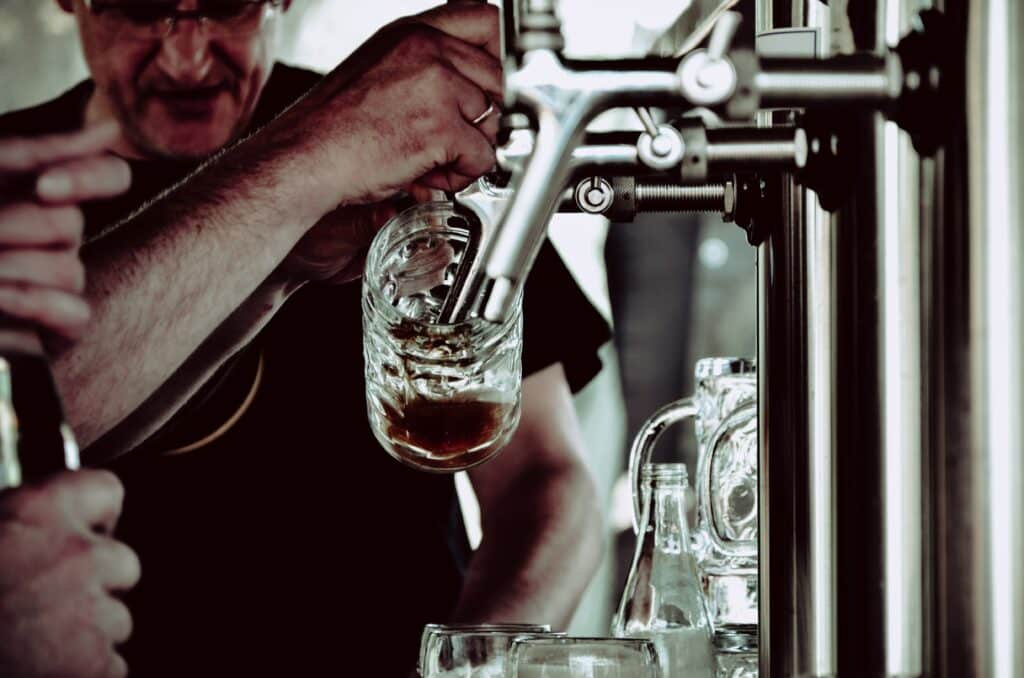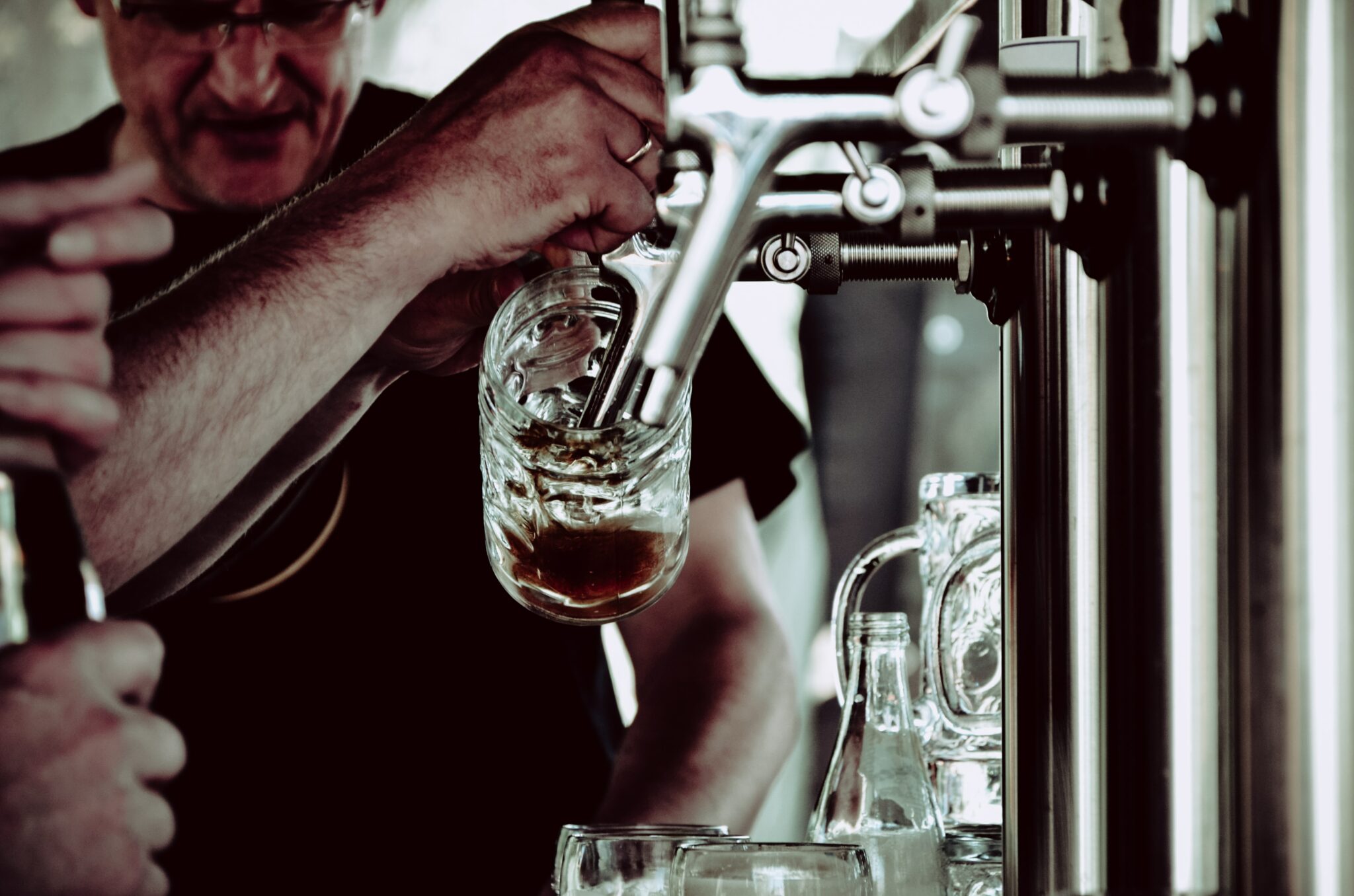 Since 2004, Winter Brew Fest has been an anticipated event in the Mile High City. This coming year, the festival will occur on January 28, having both a daytime and evening session. Live music will accompany unlimited beer, cider, and hard kombucha samples from some of the country's best breweries.
Food trucks will also be parked at the venue, serving tasty meals to soak up the libations. And if you opt for the VIP package, you'll get a special beer and cheese pairing, too!
As many locals will agree, there's no better way to warm up than with a cold one. Get tickets online to experience this indoor/outdoor event!
Free Things to Do in Denver in the Winter
16. Go Ice Skating at Skyline Park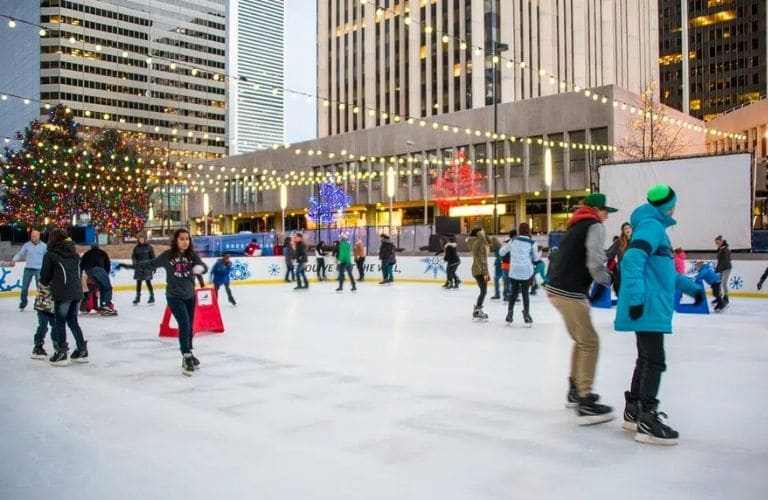 Seven days a week from November through February, the Downtown Denver Rink at Skyline Park offers free ice skating. Last season, it hosted more than 40,000 skaters!
Note that while access to the rink is free, ice skate rentals are $7 for kids 12 and under, and $9 for adults. Still, it's one of the best winter things to do in Denver, especially for families given students' perks. Colorado 4th graders get free skates all season, as do children with a MY Denver Card.
And if you're looking for team outing ideas, the Downtown Denver Rink is a great choice! Every Tuesday from 3-5 pm, skate rentals are buy one, get one when you bring your business card.
17. Step Inside the Mile High Tree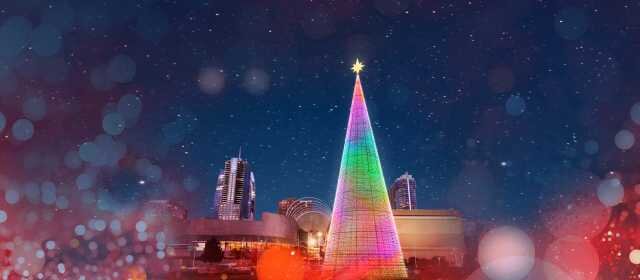 First appearing in 2019, the Mile High Tree is now an annual holiday tradition for many Denver locals. Starting in mid-November through the end of the year, this 110-foot art installation will be brilliantly lit from 5-10 pm daily. Its 2022 location has yet to be announced, but regardless of where it appears, it's sure to draw a crowd.
When visiting, enjoy a dazzling music and lights show, which plays every 30 minutes. Take photos, and enter the tree itself for a unique view. It's the largest creation of its kind in North America, fitting an incredible 140 guests within its base. The best part? Visiting is completely free.
18. Tour the Denver Mint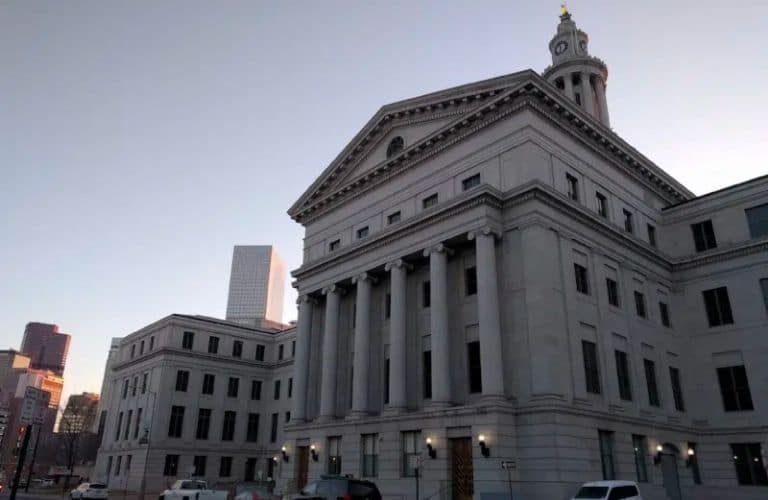 There are just four mints in the entire country, and the Denver Mint is especially worth seeing. It's the largest coin producer in the world, manufacturing billions of pieces each year. Learn the facility's rich history on this free tour which ranks as one of the best free things to do in Denver in the winter.
Outside of a few select dates and federal holidays, tours occur Monday through Thursday at 8 am, 9:30 am, 12:30 pm, and 2 pm. Tickets are available via email or by visiting the ticket window day of. If you choose the latter, we recommend arriving early to get in line and reserve your spot. Make sure to leave your camera and bags at home, too!
19. Attend the Annual National Western Stock Show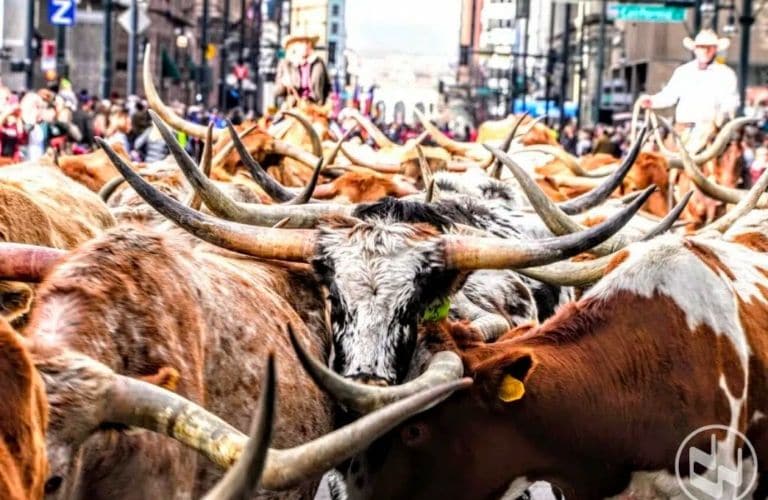 If you happen to be in Denver on January 7-22, 2023, be sure to attend one of the city's best annual events: the National Western Stock Show and Rodeo. Since 1906, it's ranked as the state's largest western trade show, as well as one of the country's largest horse shows. Each year, more than 700,000 visitors are drawn to these attractions and more, including wild rodeos and livestock shows.
Included in the event is the National Western Stock Show Kick-off Parade. This takes place near Union Station and features 30 Longhorn cattle marching through the streets of downtown Denver. This unique thing to do in Denver in winter is not to be missed.
20. Enjoy a Wintery Hike at Red Rocks Amphitheatre
For over 100 years, Red Rocks Amphitheatre has hosted iconic artists like The Beatles, U2, Jimi Hendrix, Radio Head, and the Grateful Dead. The outdoor venue quiets during the snowy season but continues to draw tourists and outdoor enthusiasts.
Huge vertical rocks jut out from the stage, and nearby hikes feature more rock formations. Check out Trading Post Trail and Red Rocks Trail to Morrison Slide, both favorites among locals. And when visiting, be sure to wander the open-air amphitheater, too. During the day, you can even hop right up onto the stage and stand where legends have performed.
21. Be Charmed by Trinkets at Denver Christkindlmarket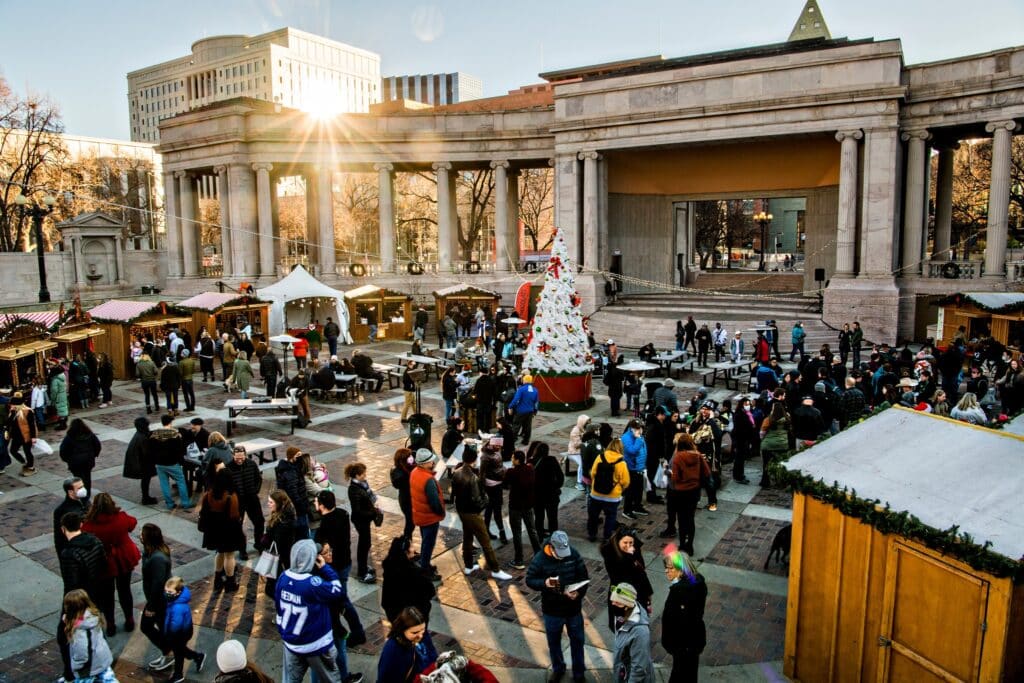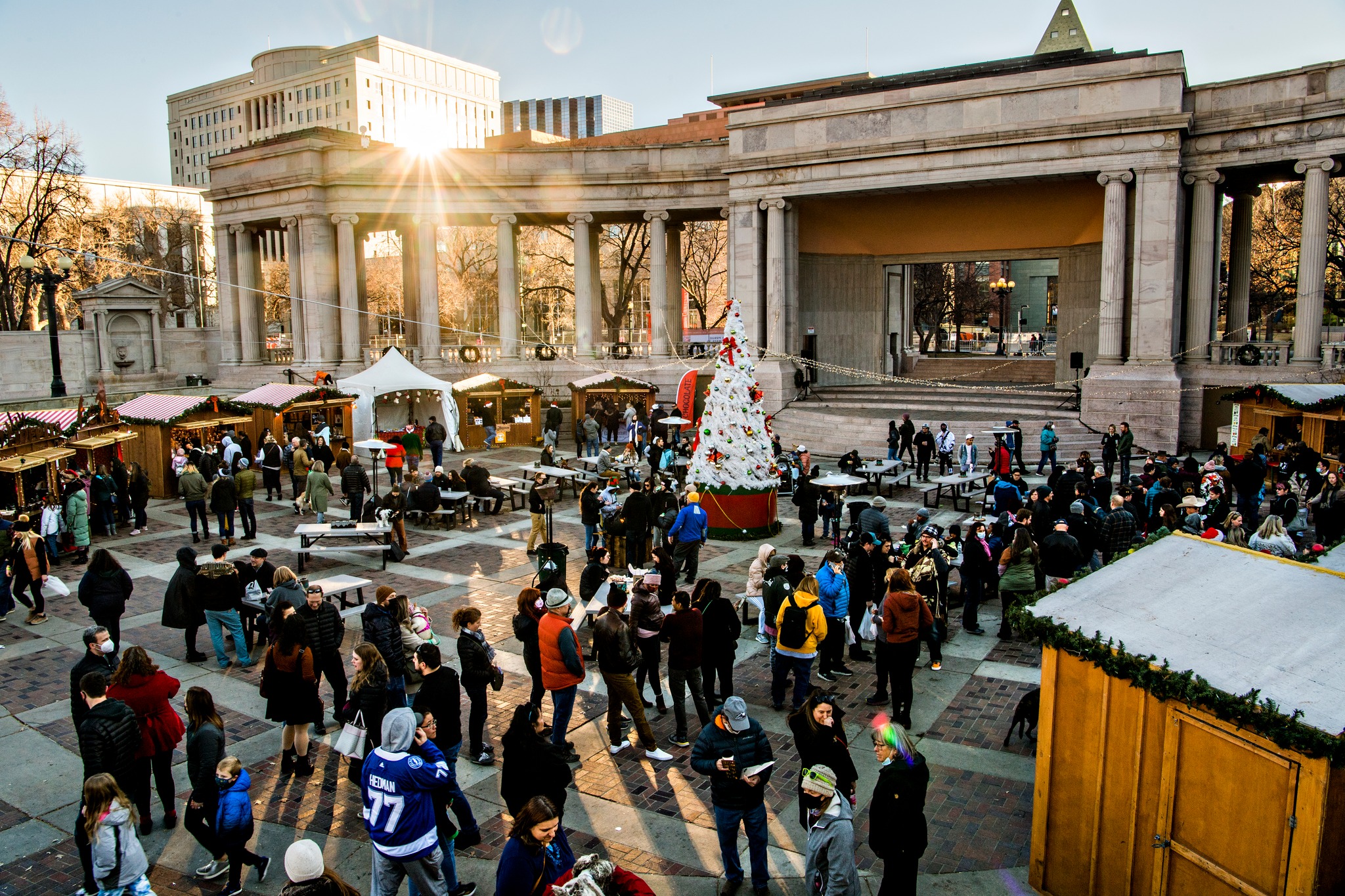 From mid-November to the day before Christmas, Denver Christkindlmarket spreads holiday cheer. At this traditional German market, visitors can peruse rows of wooden huts, each selling artisan goods. Hand-painted ornaments, cuckoo clocks, and authentic bier steins are just a few of the charming trinkets you'll find.
Food stands are available as well, serving European fare like Bavarian pretzels, Russian-style crepes, Polish pierogies, and French cheeses. Many come specifically for the glühwein, German mulled wine served in collectible mugs.
22. Snowboard in the City at Ruby Hill Rail Yard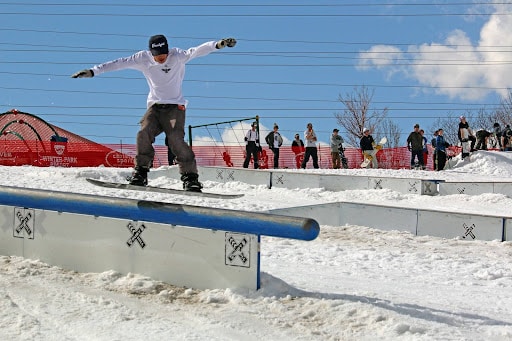 First opened in 2007, the Ruby Hill Rail Yard is the country's first free urban terrain park. Weather permitting, the attraction is open from January through March. It features ten rails and boxes for every skill level, and both skiers and snowboarders are welcome.
Don't have any gear? Earlier this year, Denver Parks and Recreation offered free snowboard equipment rentals on Thursdays and Saturdays. To take advantage of similar opportunities, stay tuned for this coming season's announcements!
23. Window Shop on 16th St. Mall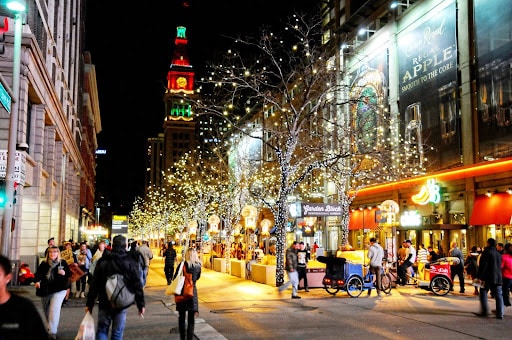 You'll find several free activities at 16th St. Mall, a mile-long pedestrian promenade that bustles with locals and tourists. People watch, window shop, and admire holiday lights strung on hundreds of trees. Free MallRide shuttle buses travel from Union Station to Civic Center, picking up and dropping off passengers at every corner.
If you're up for a bit of spending, you can explore countless shops and restaurants. Discover more entertainment at the Denver Pavilions, home to a movie theater, bowling alley, and arcade bar. No matter how you choose to experience 16th St. Mall, it's one of the best things to do in downtown Denver.
24. Take a Self-Guided Architectural Tour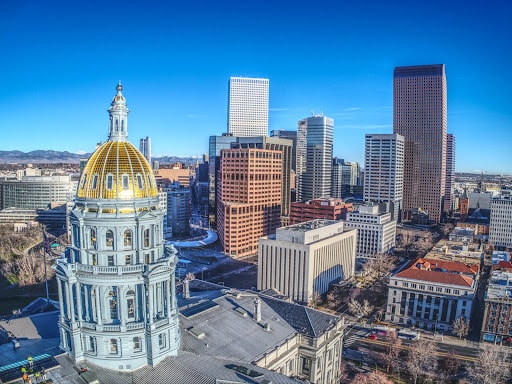 There are a variety of ways to experience the city's architecture, but Denver Architecture Foundation has put together one of the best free programs. Their self-guided audio tours take you through Civic Center Park and downtown Denver.
Choose one adventure or both, which together, visit 24 interesting sites. Highlights include Union Station, Larimer Square, the Denver Art Museum, and Colorado State Capitol.
25. Walk the Snowy Clear Creek Trail in Golden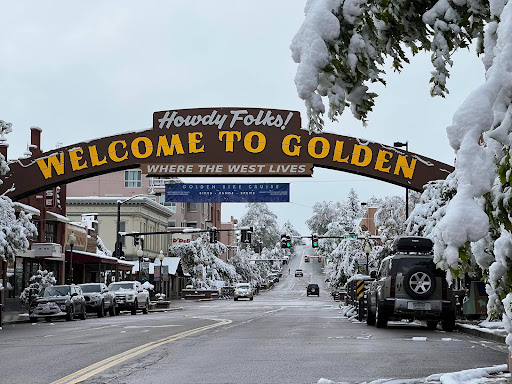 If you're not sure what to do in Denver in winter, simply step outside, as the city is full of incredible outdoor spaces. Clear Creek Trail is one of these gems, spanning more than 20 miles and connecting northern Denver to Golden.
There are several lovely areas on this green belt, though the western end provides more dramatic views. The trail leads past Coors Brewery (which hosts affordable tours!) and into downtown Golden. Following along the water's edge and heading further west, you'll eventually make your way into the stunning Clear Creek Canyon.
Winter Day Trips from Denver
26. Escape to a Ski Town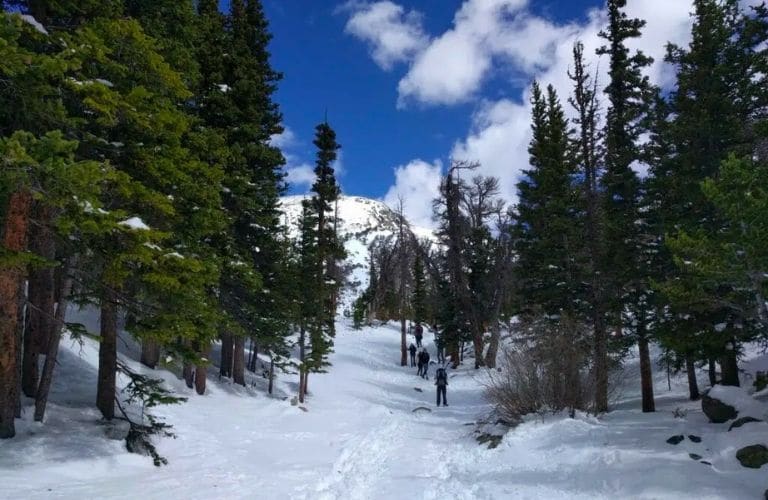 It's no secret that the Colorado Rockies boast world-class skiing and snowboarding. But not all visitors realize that some of the country's top resorts are within a two-hour drive from Denver.
Take a day trip to one of these incredible ski towns, including Breckenridge, Vail, and Winter Park. Each destination features snow sports, luxurious lodging, and charming downtowns with après ski fun.
27. Soak in a Lush Greenhouse at Indian Hot Springs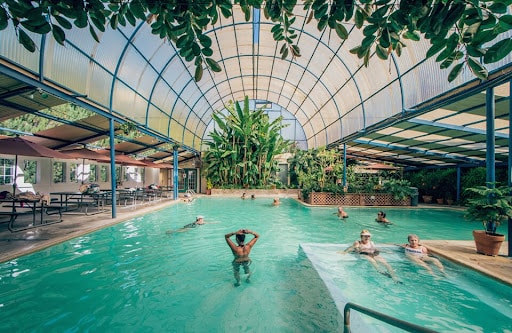 Found in Idaho Springs, the historic Indian Hot Springs are the closest hot springs to Denver. Roughly 40 minutes from the city, visitors can relax in the glass-domed greenhouse where several tropical plants thrive.
Other soaking options include an outdoor jacuzzi, indoor bath, and unique geothermal cave pools. Spa services are also available, as are cabin rentals if you want to turn your day trip into a nearby weekend getaway.
28. Snow Tube at Colorado Adventure Park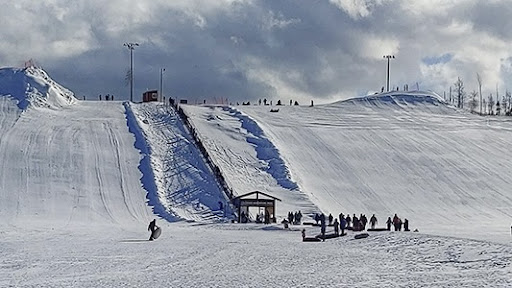 Colorado Adventure Park is locals' go-to tubing spot. These groomed hills are located in Fraser roughly an hour and a half from Denver. Here, visitors can rent single or double tubes, then glide down a variety of terrain.
The best part? No lugging your tube back up the hill! Take the magic carpet lift, which is essentially a large conveyor belt, back up to the top. When you need a break, lounge on Adirondack chairs and toast marshmallows over their fire pit. S'mores kits are available at the concession stand!
29. Ride the Santa Express Train through Royal Gorge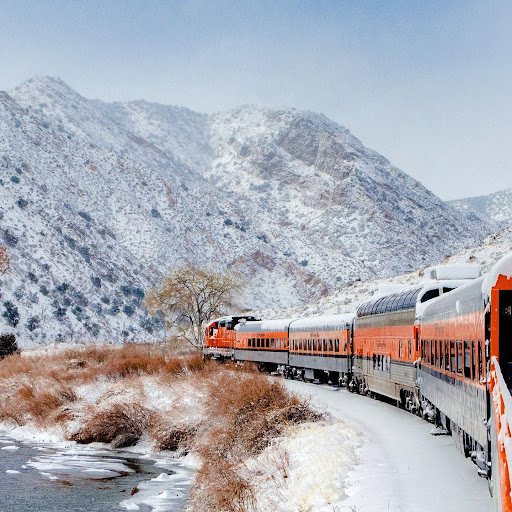 Train whistles and holiday tunes fill the air on board the Santa Express Train. Each season, it chugs through the snowy Royal Gorge in Cañon City, a small town about 2 hours south of Denver. Santa makes an appearance, providing each child with a special gift. Hot cocoa and cookies complete the experience.
Rides are available up to 4 times daily from mid-November through December 30th. Though largely indoors, be sure to bundle up, as you'll want to make a trip out onto the open observation car. Wintery views and seasonal decor are sure to delight!
30. Glide on the Ice at Evergreen Lake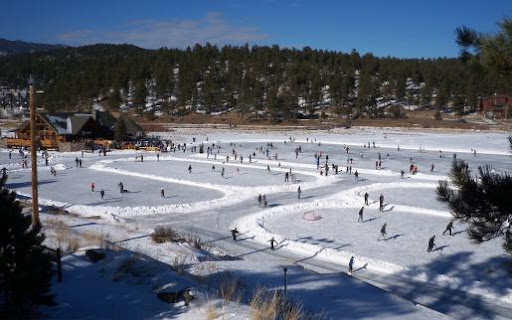 Encompassing 8.5 acres, Evergreen Lake is the world's largest Zamboni-groomed outdoor ice rink. Surrounded by forest and mountain views, skaters can glide and play ice hockey near daily. Aside from holidays, the lake is open from 3 – 7 pm on weekdays and 8 am – 7 pm on weekends. Admission is $10 per person and rentals are $7 a pair.
Evergreen Lake is found 40 minutes from Denver and makes for an affordable day trip for the whole family. If you're a local, save even more with a 10-Punch Skate Card. It can be used for all family members, and allows children 4 years and under to skate for free!
31. Try Your Luck at the Black Hawk Casinos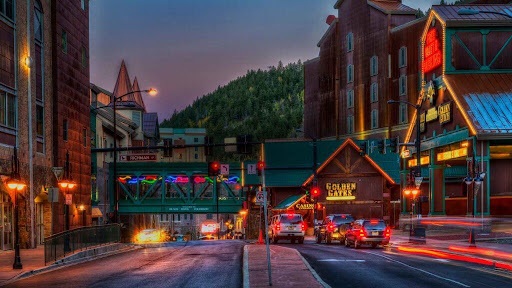 When the weather's too cold to bear, head indoors and enjoy an evening of entertainment in Black Hawk. This mountain town lies just under an hour from Denver, drawing visitors to its 18 casinos. Some historic and some newer, each offers fun table games, slot machines, and more.
Several have attached eateries, bars, and lodging as well. Post-holiday season, hotel prices drop, making this an affordable mountain getaway near Denver.
32. Snowshoe through a Winter Wonderland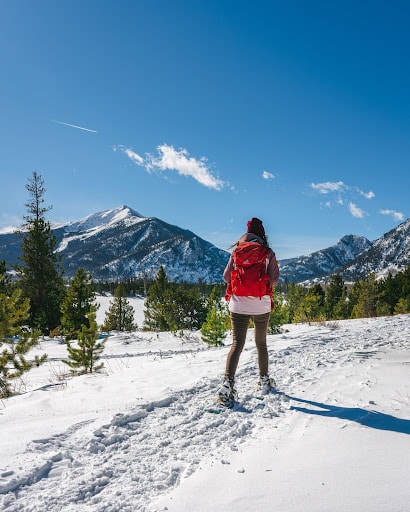 Snow storms don't stop Colorado's nature lovers! In fact, they draw many of us out of Denver and into the mountains. Shuffle your way through powder on a pair of snowshoes, which many local outfitters have available for rent.
Popular day trips include Rocky Mountain National Park, Breckenridge Nordic Center, and St. Mary's Glacier. But if you prefer to stay in the city, check Rocky Mountain Arsenal National Wildlife Refuge. Home to elk, buffalo, and other wildlife, visiting this park is one of the best things to do in Denver, Colorado in winter.
---
Exploring the Mile High City this winter?
Experienced, local guides

Delicious tastings at award-winning Denver restaurants

Fun, small groups of fellow foodies and travelers