Is your team celebrating an amazing quarter?
Or maybe you have important clients in town and want to show them a great time?
Or the holidays are coming up, and you're looking to ditch the standard corporate holiday party and go with something new?
Whether you're hosting executives or planning a fun company outing for your coworkers, there are plenty of unique team outing ideas for Denver companies.
The standard happy hour at a bar near the office may be easiest, but unique and engaging outings can have positive effects on a team's overall bond, and they can increase morale back at the office.
Luckily, there are plenty of unique company outing ideas for Denver companies all across the Mile High City.
Here are our favorites team building outings:
1. Drive Supercars through the Mountains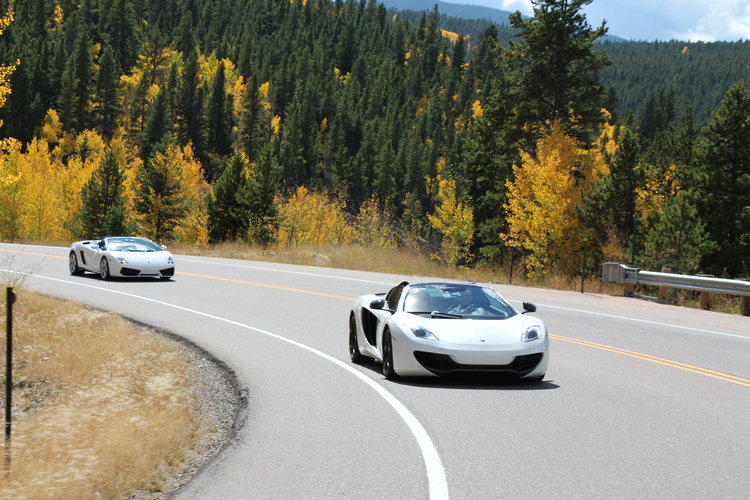 Car enthusiasts will love this rally style tour through the foothills. Choose from their fleet of premier luxury vehicles and tackle the many switchbacks and straights aways their routes provide.
Routes range from 15 to 105 miles long with instructors and staff photographers in a lead vehicle to maximize the experience.
2. Taste the City's Best Dishes on a Denver Food Tour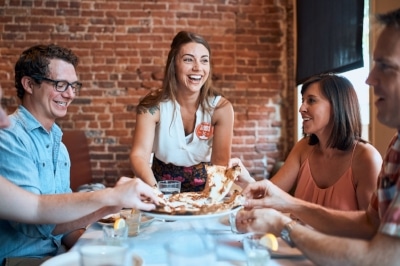 Are your coworkers foodies? Rather than picking one restaurant to host your event, why not try several top restaurants downtown all in one curated Denver food experience?
Food tours are a great way to taste unique and delicious dishes and drink pairings while learning  about Denver's famous chefs and exploding food scene. Your group will walk to some of the top restaurants in town and get the VIP treatment at each food tasting stop.
Tours are guided by expert local foodies, and drink pairings are available.
3. Put Your Heads Together in an Escape Room
If you haven't tried an escape room yet, you're in for a treat! The experience will engage the entire team and lift the team spirit, as you work against the clock to solve puzzles and complete your mission. You will really experience how your problem solving skills as a team works when the clock is ticking.
We love Puzzah, located just 5 minutes walking from Union Station. They offer four different missions with varying difficulty levels and themes than range from time traveling to disarming a hidden bomb before it's too late.
4. Race at a High-Speed Go Karting Facility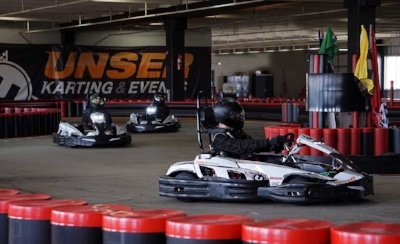 Adrenaline junkies will love this unique team building idea.
Located just north of the city, Unser Karting offers high-speed go kart racing in a state of the art facility complete with a bar and restaurant.
They offer both an indoor and rooftop track as well as a game room with billiards and ping pong, making this the perfect spot for a high-energy team building activity followed by drinks and food.
Learn More About Unser Karting >>
5. Create Delicious Dishes in a Cooking Class
Plan a private hands-on cooking class, or join one of their many public classes for home cooks at Cook Street School of Culinary Arts in downtown Denver. Their professional chefs will put together a mouth-watering menu for a fine dining event with your team.
Join one of their open classes, and your group will learn how to make traditional cuisine from Italy, Spain, India or France.
Learn More About Cook Street School >>
6. Craft and Drink at Grandma's House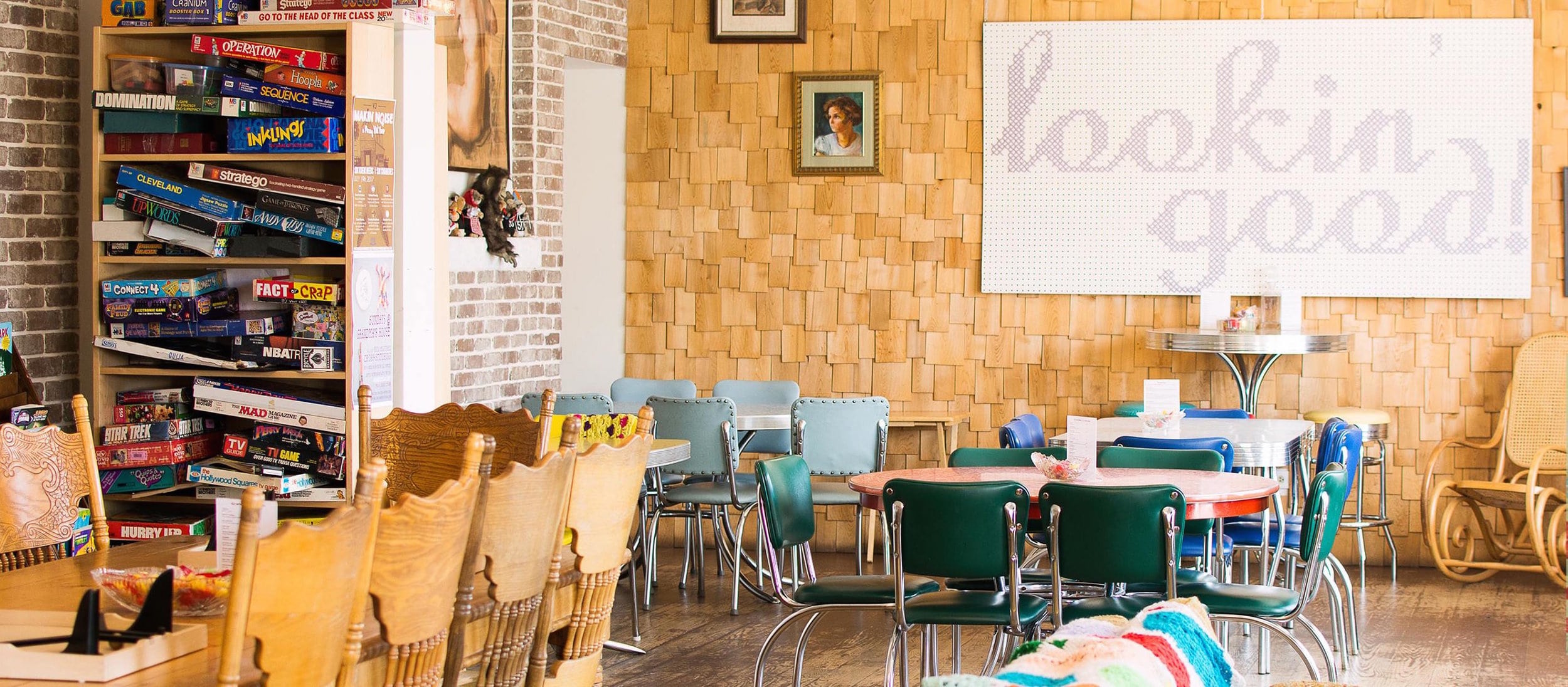 This South Broadway brewery celebrates all things craft. Bring your team after work to try some delicious beers and spend a relaxing evening making fun crafts.
The name of the bar is well deserved. The decor is straight out of your grandma's house and feels very retro.
Check out their full calendar of events and choose from Crafty Mondays or Dirty Doodles (yes, you create foul-mouthed crafts at this one) for a fun and unique team building idea!
Learn More About Grandma's House >>
7. Sip and Savor the City's Best Drinks on a Craft Cocktails Tour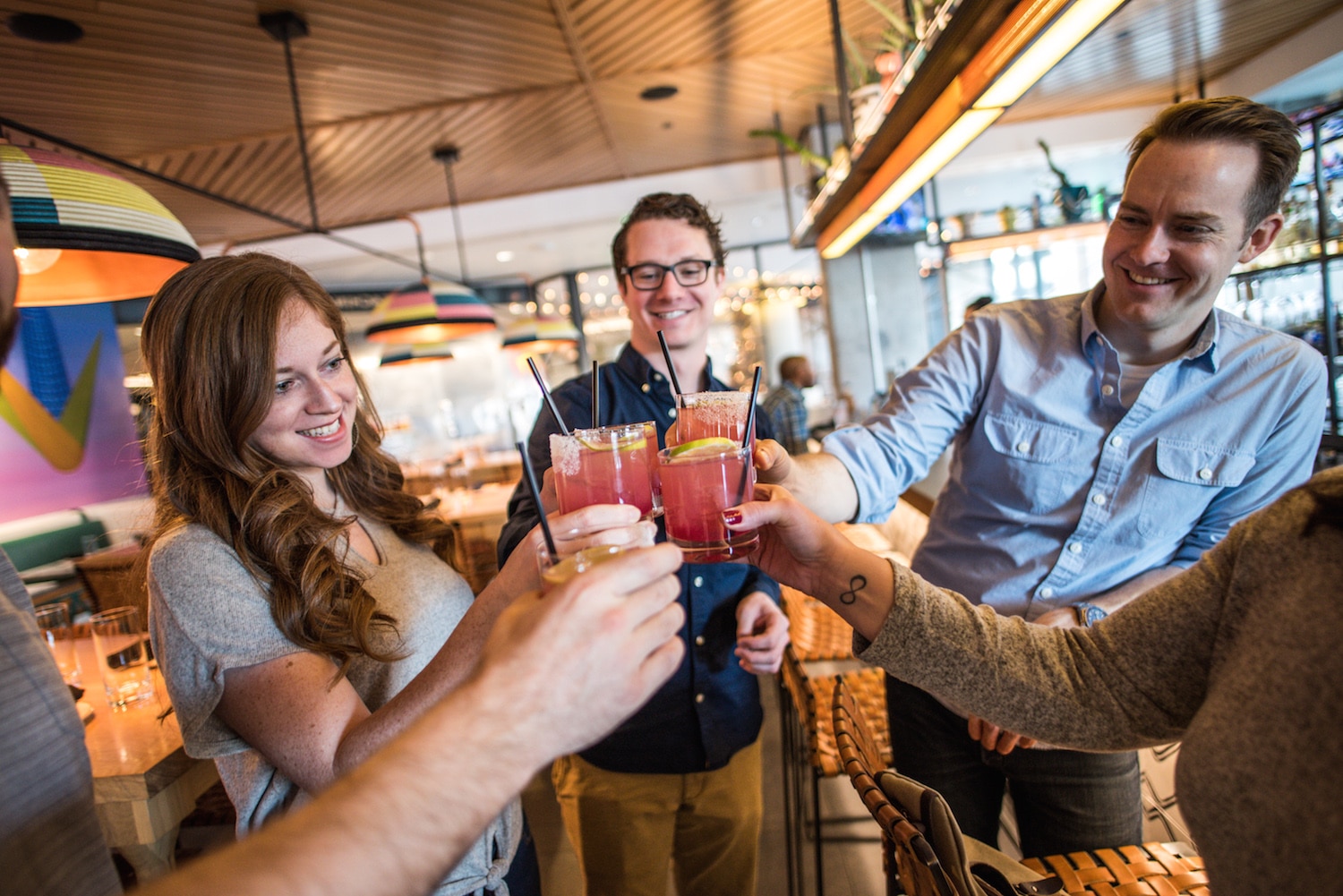 Sip and savor the city's best craft cocktails on a private Cocktails & Tastes Tour through downtown Denver.
You'll start at Union Station and visit three of Denver's best bars and restaurants for a total of four cocktail tastes paired with appetizers at every stop.
Discover amazing new spots and try delicious craft cocktails on this elevated private foodie experience.

Plan Your Private Cocktails Tour
8. Battle it Out with Archery Dodgeball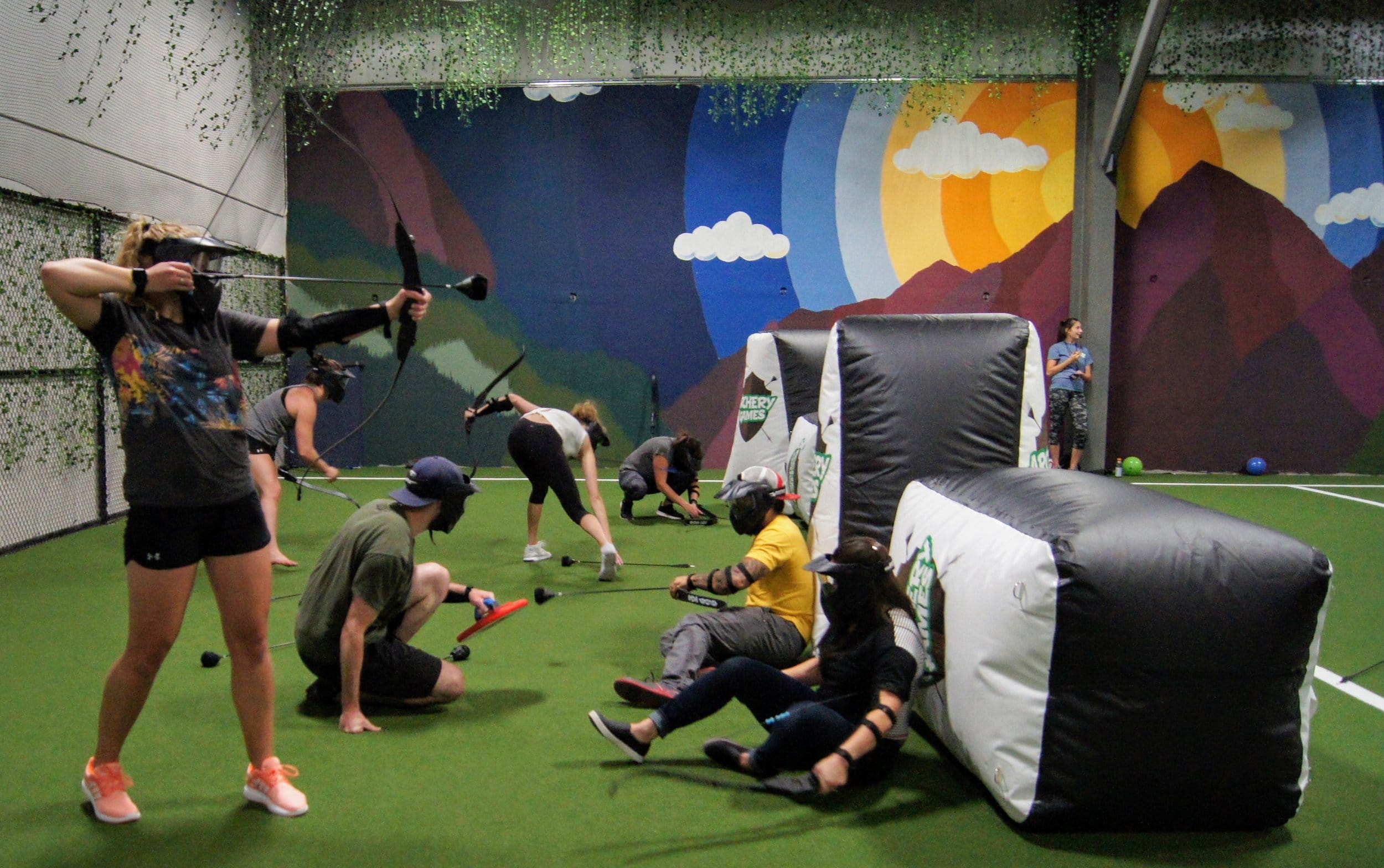 If your team is competitive and likes active outings, check out Archery Games in Arvada, CO, for a high-energy game of archery dodgeball.
Two teams battle it out with bows and foam tipped arrows in the Archery Games arena.
The game-play is similar to dodgeball, and the ultimate objective of the game is to tag all of the opposing players with arrows in order to eliminate them from the game. The good news? There are no painful marks or bruises from the arrows!
This is a great team building event to help team members grow closer together.
Learn More About Archery Games >>
9. Take a Swing at Topgolf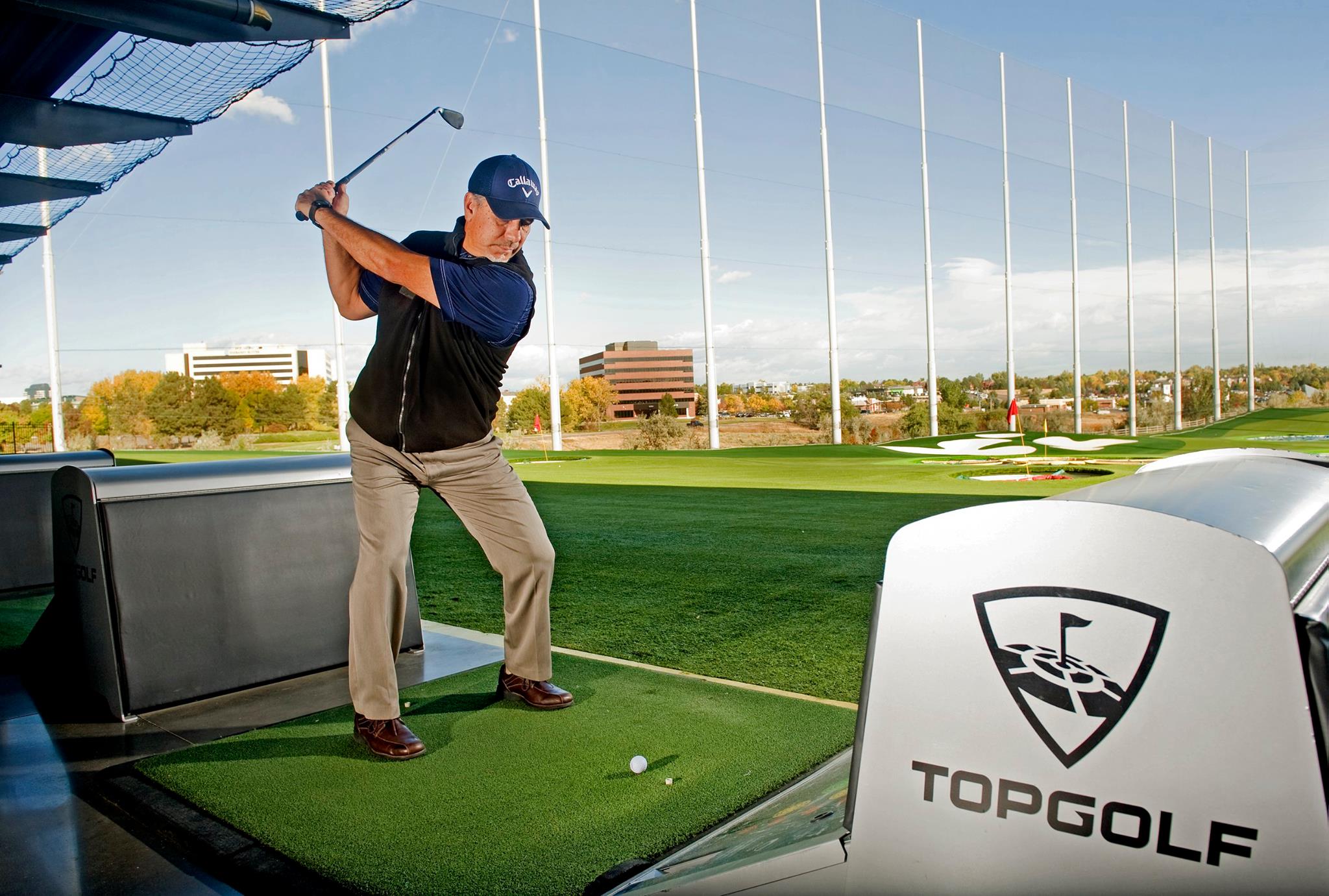 Seasoned golfers aren't the only ones who love to visit Topgolf. This Centennial facility features bays where your team can try their hand at a number of golf games.
In their most popular, TopGolf, players score points by hitting balls (assigned using their microchip technology) into any target.
Reserve a bay online, or reach out to plan a full private event, and you can take advantage of their full bar and restaurant onsite.
10. Explore Downtown Denver on a Scavenger Hunt
Urban scavenger hunts are a great team building exercise that let you bond and see more of Denver. Let's Roam will make your next Denver team building event into an amazing adventure. Their writers will craft a scavenger hunt for your team that is perfect for any season. Adventures are designed to boost morale, increase productivity and build stronger teams. Your employees will appreciate this engaging and fun activity!
If your group likes to move, solve puzzles and enjoy time outside, this is the team building idea for you.
Learn More About Scavenger Hunts >>
11. Try Your Hand at Axe Throwing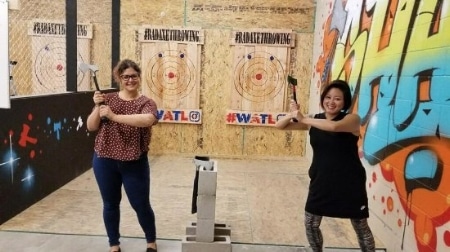 Axe throwing definitely falls under the umbrella of unique team outings ideas and fun things to do with coworkers outside the work environment. This trend is gaining momentum because it's so much fun.
At Bad Axe Throwing, a coach will teach your group to throw axes like a pro. As a bonus, their location (just north of downtown) is now serving an extensive list of beer and wine!
Bring your team for an out-of-the-box experience.
12. Tour Local Breweries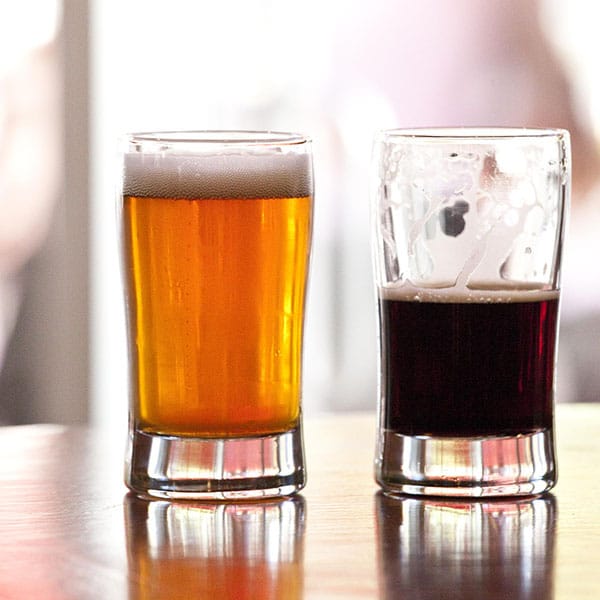 With the second most breweries in the country (after California), Colorado is home to some delicious craft beer. Instead of picking just one brewery to visit, why not book a private brewery tour for your Denver team outing?
Denver Microbrew Tour treats guests and locals to award-winning, locally-brewed craft beers across downtown and RiNo. Book a private experience, and you'll have the guide all to yourself. These walking tours are a great way to delve into the world of craft beers and to explore local Denver neighborhoods.
Learn More About Microbrew Tour >>
13. Take a Private Woodworking Class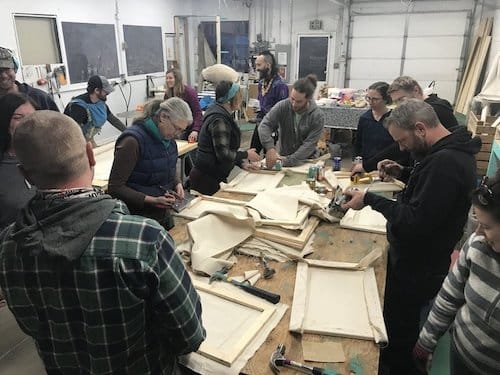 From woodworking to welding, groups interested in rolling up their sleeves and getting hands on should check out private classes at the Denver Tool Library, a local non-profit that offers affordable beginner friendly classes for the Denver community.
Most classes range in price from $125-$150 and require a minimum number of participates to be private experiences, although the minimum on several is just 3 guests.
Groups can choose woodworking projects like making cutting boards or floating shelves or opt for an art project.
Learn More about Private Classes at the Denver Tool Library >>
14. See a Standup Comedy Show
Everyone loves to laugh! Book tickets for your team at an upcoming comedy show at ComedyWorks for a unique and fun team outing idea.
Known for its standup, this underground downtown comedy club hosts some big names throughout the year. Equipped with a full bar and food menu, this is a perfect outing for teams that want to kick back and have a few laughs.
15. Bowl a Game at Lucky Strike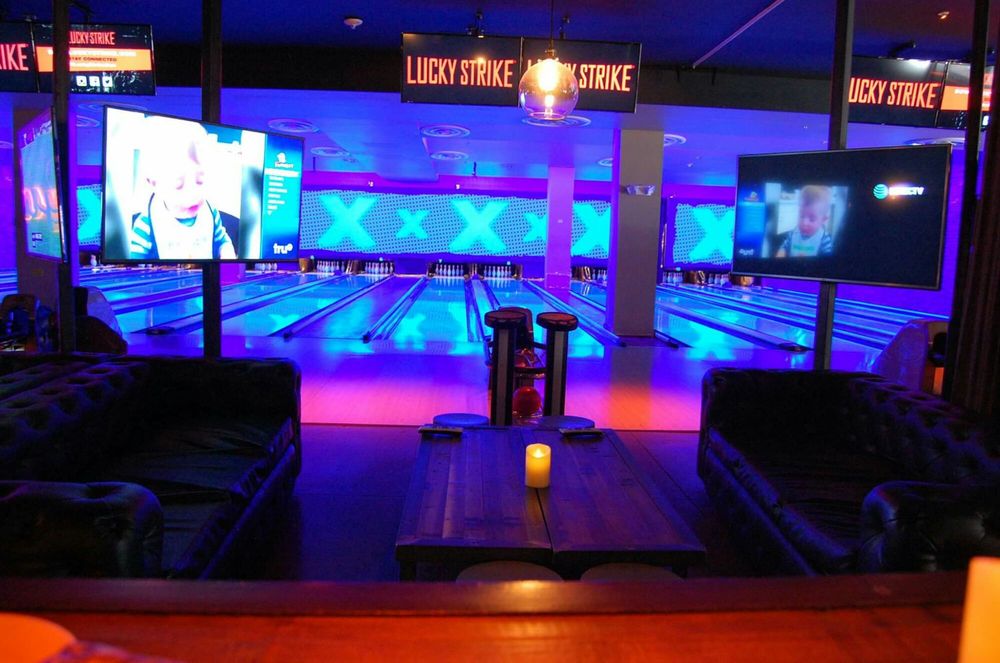 Located right on the 16th Street Mall, Lucky Strike has something for everyone. Their huge bar and full food menu has something for everyone, and the arcade features 130 games. Bring your team for pool, ping pong or bowling in one of their 12 bowling lanes.
This is a popular team outing idea for holiday parties and private events!
Learn More About Lucky Strike >>
16. Pedal Pub Across Town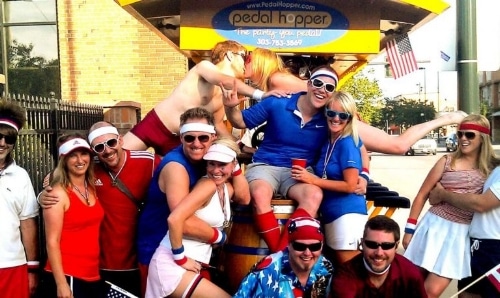 If you're local to Denver, you've likely seen these mobile pubs cruising through lodo and the ballpark neighborhood. Reserve your own and treat your coworkers to a unique team outing activity!
Rent your very own private bike bar for 10-16 people, and you get to pick the stops and the music.
17. Unplug and Play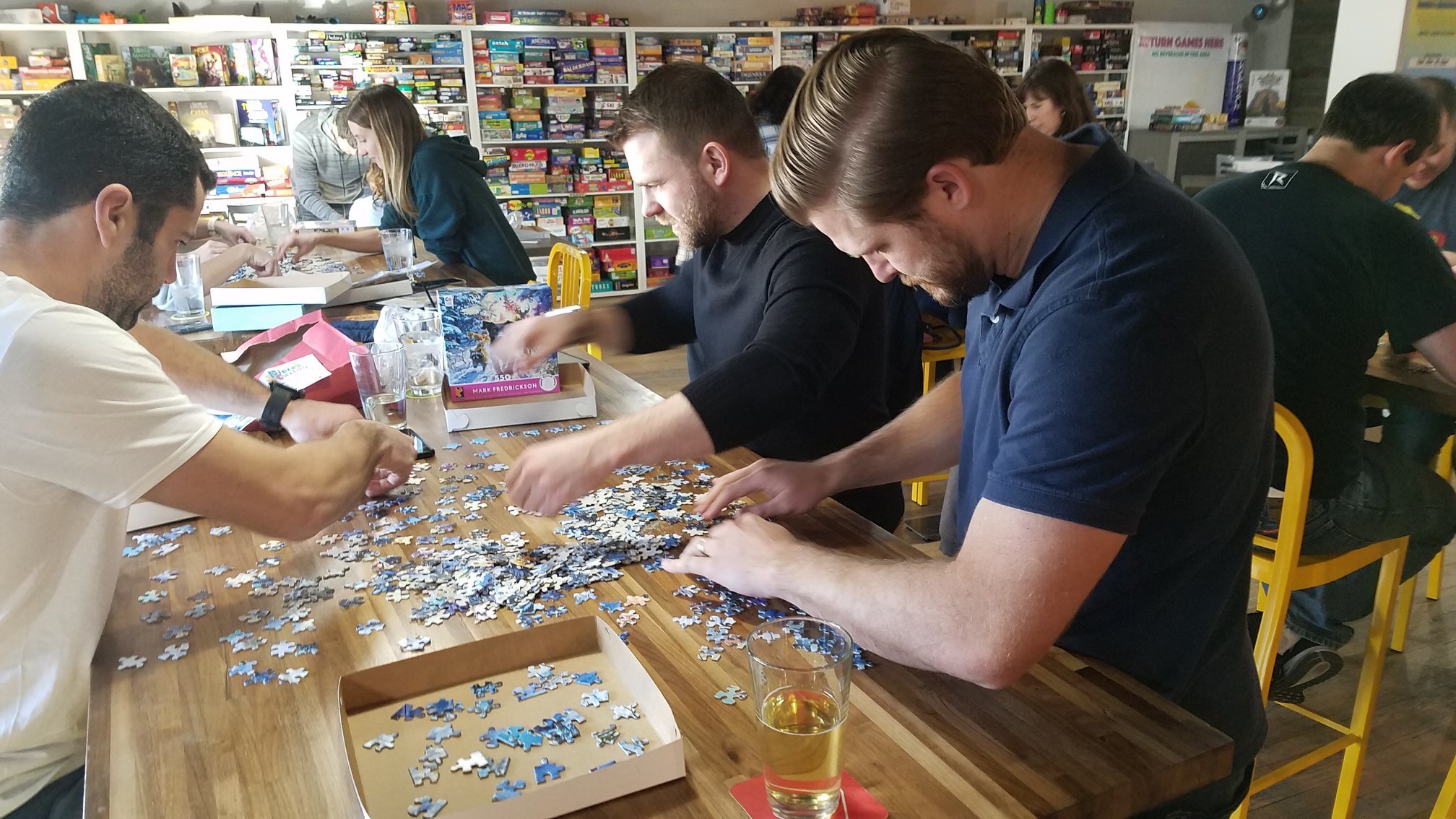 If your team prefers a low key activity, head over to Board Game Republic on South Broadway and spice up the usual team happy hour with board game play!
This full bar offers food and 750+ different games to choose from.
This is a great way to unplug and connect with your coworkers.
Learn More Board Game Republic >>
---
Looking to plan a Private Food & Drinks Tour for your next team outing? Connect and engage with your team while tasting some of the best dishes and drinks in Denver.