Our local tour company frequently hosts team building activities in Denver, as do many other city attractions. In this guide, we overview the absolute best corporate event ideas!
Discover fun activities for every interest, group size, and budget. Plus, we share ways to attain a variety of team building goals. Consider active team outings that encourage collaboration, classes that promote creativity, and so much more.
Best Ideas for Team Building in Denver
Below, we share the best team building activities in Denver, which include food tours, thrilling adventures, and other experiences special to Colorado.
We also cover active team building activities, educational team building activities, unique team building activities, and free team building activities in this guide. Jump ahead if you're interested in a particular section!
Mix and Mingle on a Downtown Denver Food Tour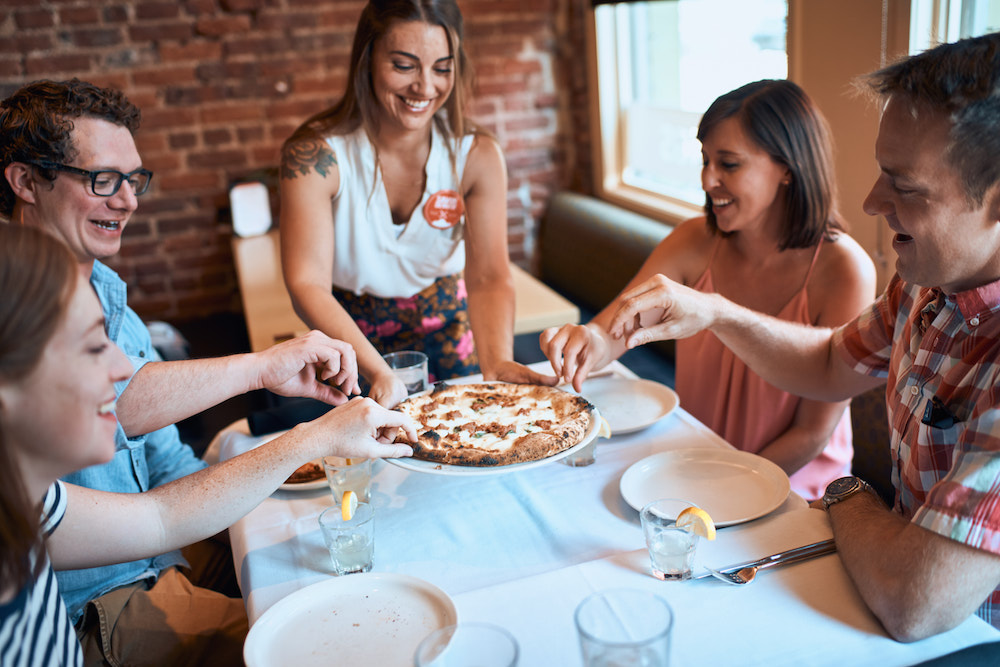 A Downtown Denver Food Tour is one of the best corporate team building activities! Unlike a traditional lunch outing, team members won't be seated at a singular table. The experience allows your group to mix and mingle as you walk between several tasty stops.
Plus, the tour easily accommodates various dietary needs and preferences. Enjoy five generous tastings at some of the top restaurants in Denver. Three alcoholic drinks are made optional. Pairings include house-made limoncello with authentic Neapolitan pizza and Malbec wine with flaky, baked Argentine empanadas.
Your local foodie guide will overview each dish and eatery, and also share interesting insights about the city and its dining scene. Standard tours are available daily from 12 – 4 pm. See our corporate events page for information on private tours and other options, including our Dinner Tasting Tour.
Laugh and Learn at a RISE Comedy Workshop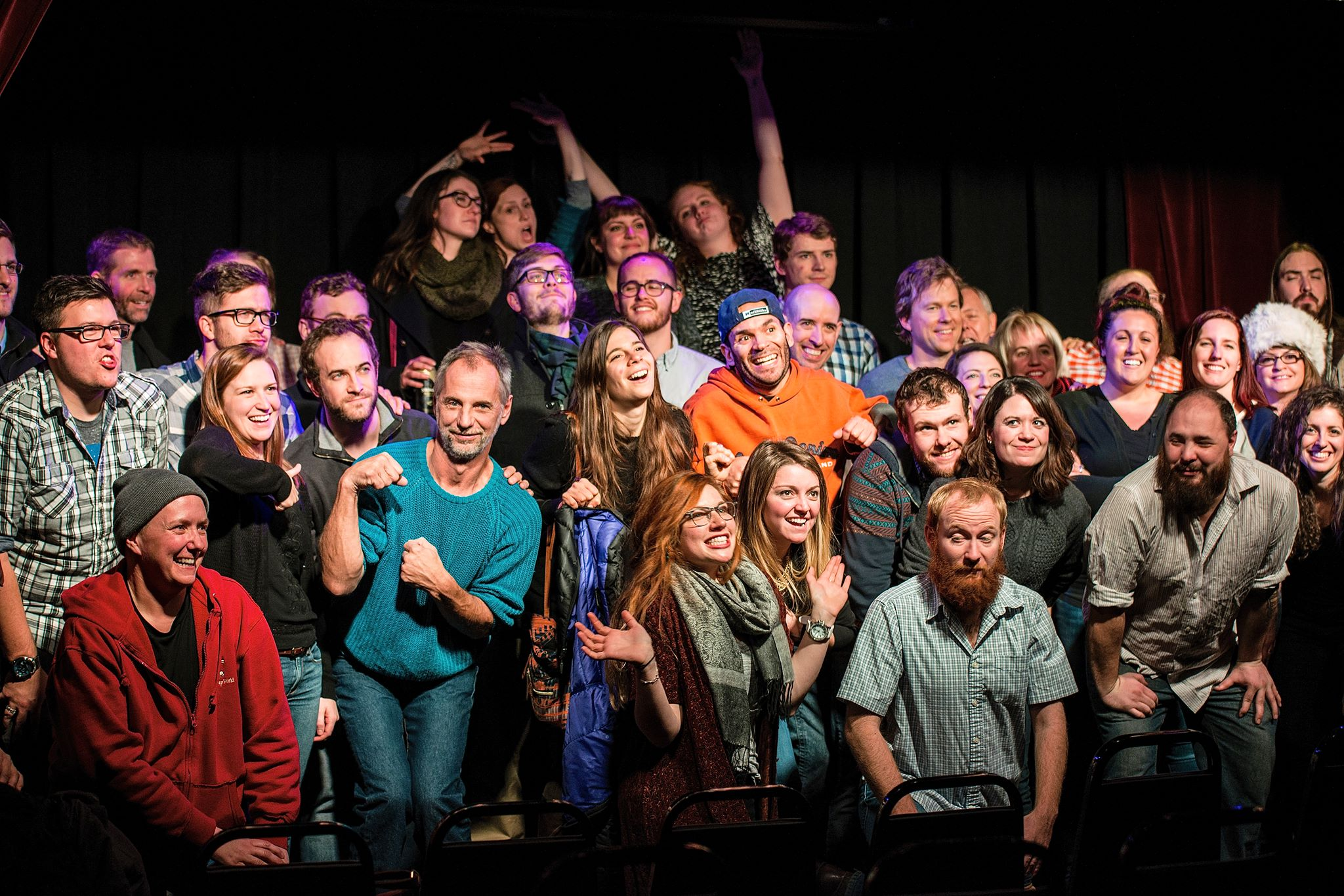 RISE Comedy is a stellar place to host team building events! This comedy club's calendar features shows and stand-up open mic nights, which often draw a lively crowd.
There are also several classes, which make for a more intimate and interactive team building activity. Learn improv, stand-up, and sketch comedy alongside your co-workers. The office is sure to be more fun and light-hearted with a group of up-and-coming comedians on staff!
Please a Crowd at The Wild Game Entertainment Experience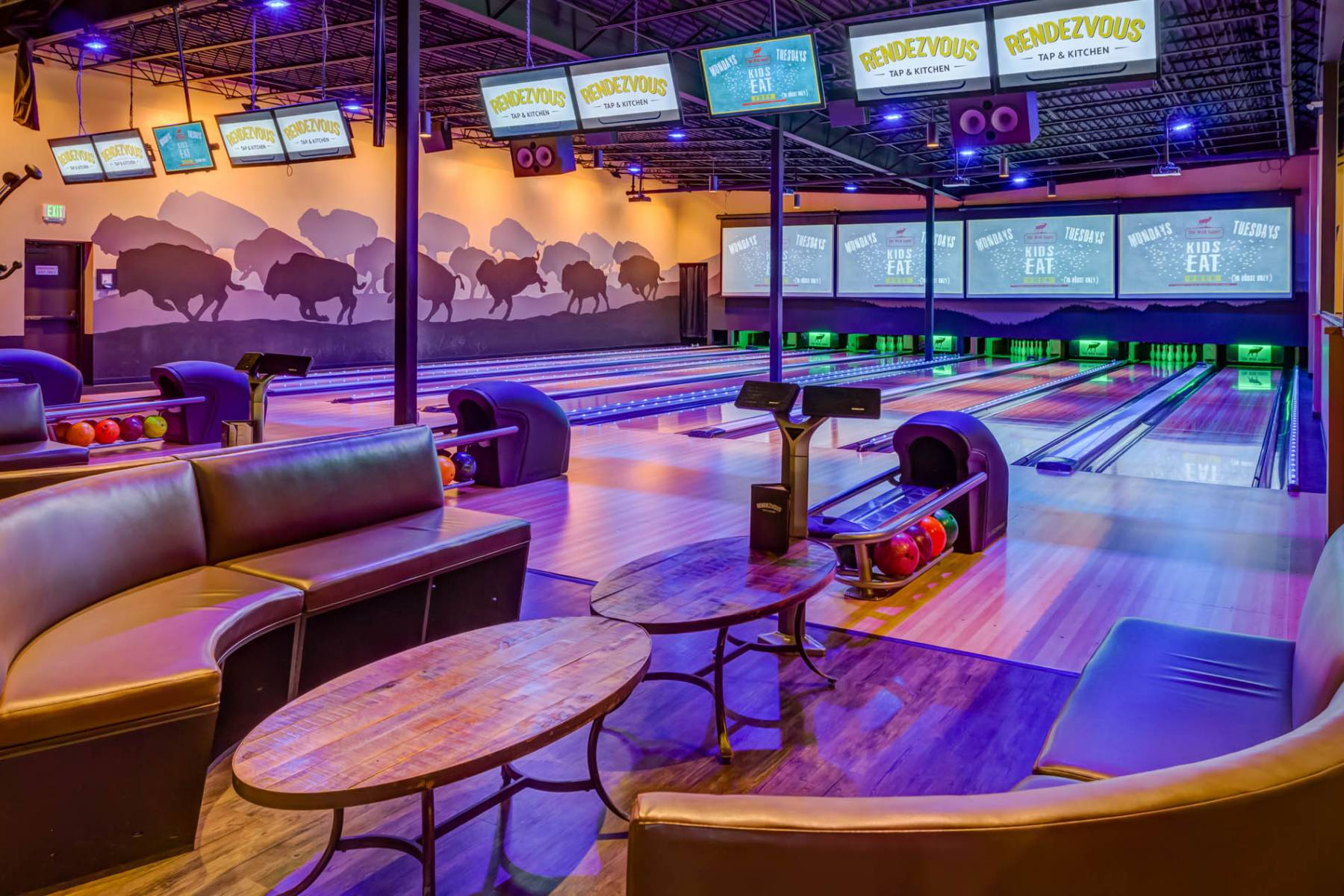 The Wild Game Entertainment Experience has a variety of team building activities, all under one roof! Enjoy bowling lanes, arcade games, and its spacious clubhouse, which features ping pong and billiards tables, shuffleboard, and more.
Food and drinks are available on-site. The Wild Game also has a private corporate event space, great for larger team building events.
Be Wowed by Oxotic Supercar Driving Experience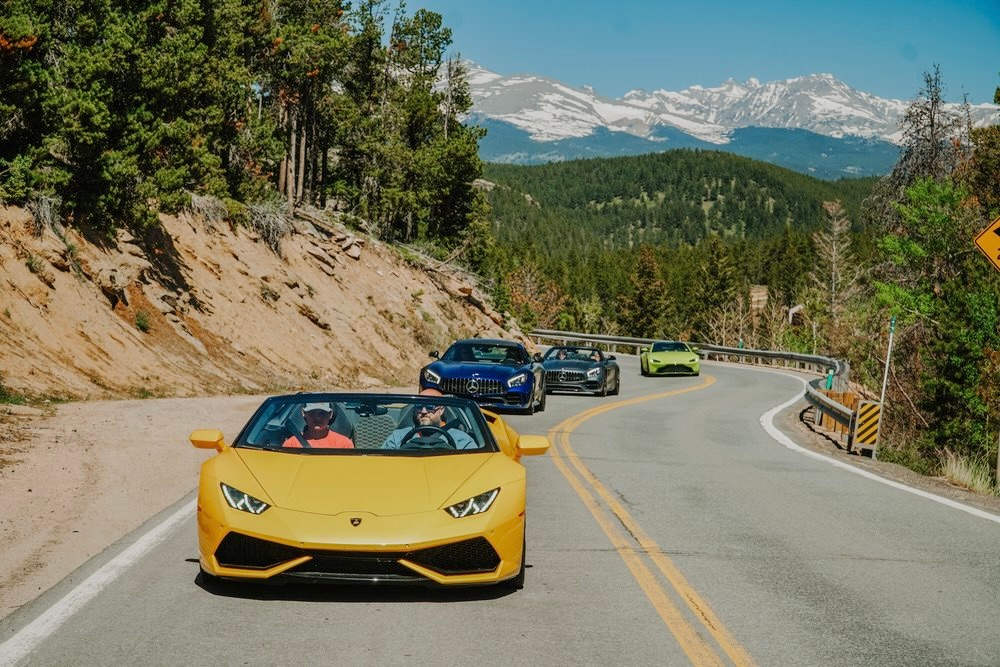 Aiming to impress? Few team building activities in Denver have that "wow factor" like Oxotic Supercar Driving Experience. This unique company allows groups to drive and ride in stunning luxury vehicles made by Aston Martin, McLaren, and Lamborghini.
Several team building packages are available with rides ranging from 15 to 105 miles. The Rocky Mountain scenery adds to the experience, which is largely private. Your guide rides up ahead in their lead vehicle, accompanied by a photographer who captures the memorable team outing.
Enjoy Friendly Competition at Topgolf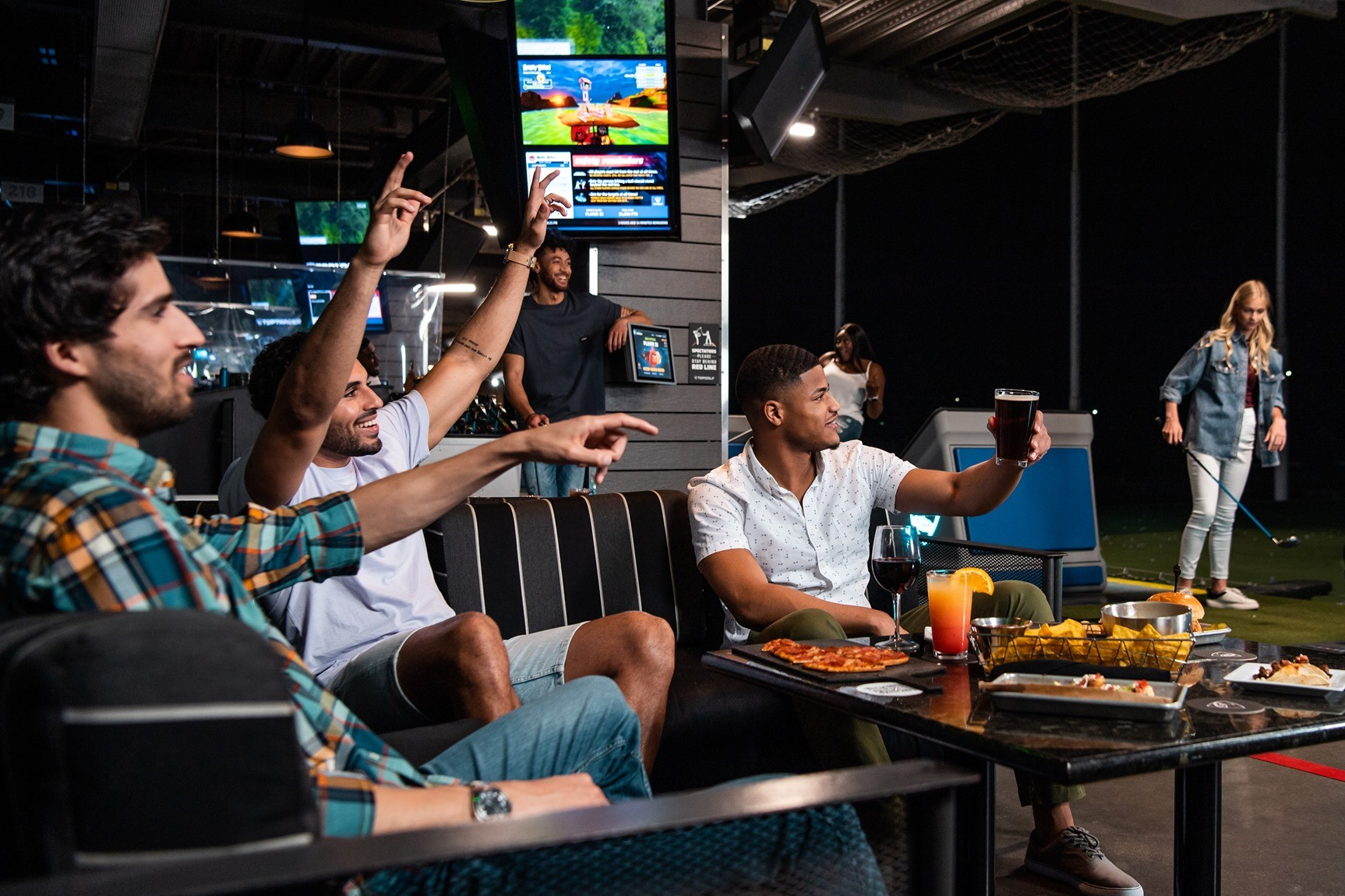 Take a swing at Topgolf, one of the most fun team building activities in the Denver area! Locations reside in the suburbs of Centennial and Thornton.
Here, team members can play approachable golf games, keeping score and competing by aiming for large netted targets. All skill levels are welcome! On-site food and drinks, comfortable lounge areas, and arcade games further entertain guests. Bays accommodate up to six individuals and can be reserved in blocks for larger corporate events.
Plan Your Next Team Outing at Red Rocks Amphitheatre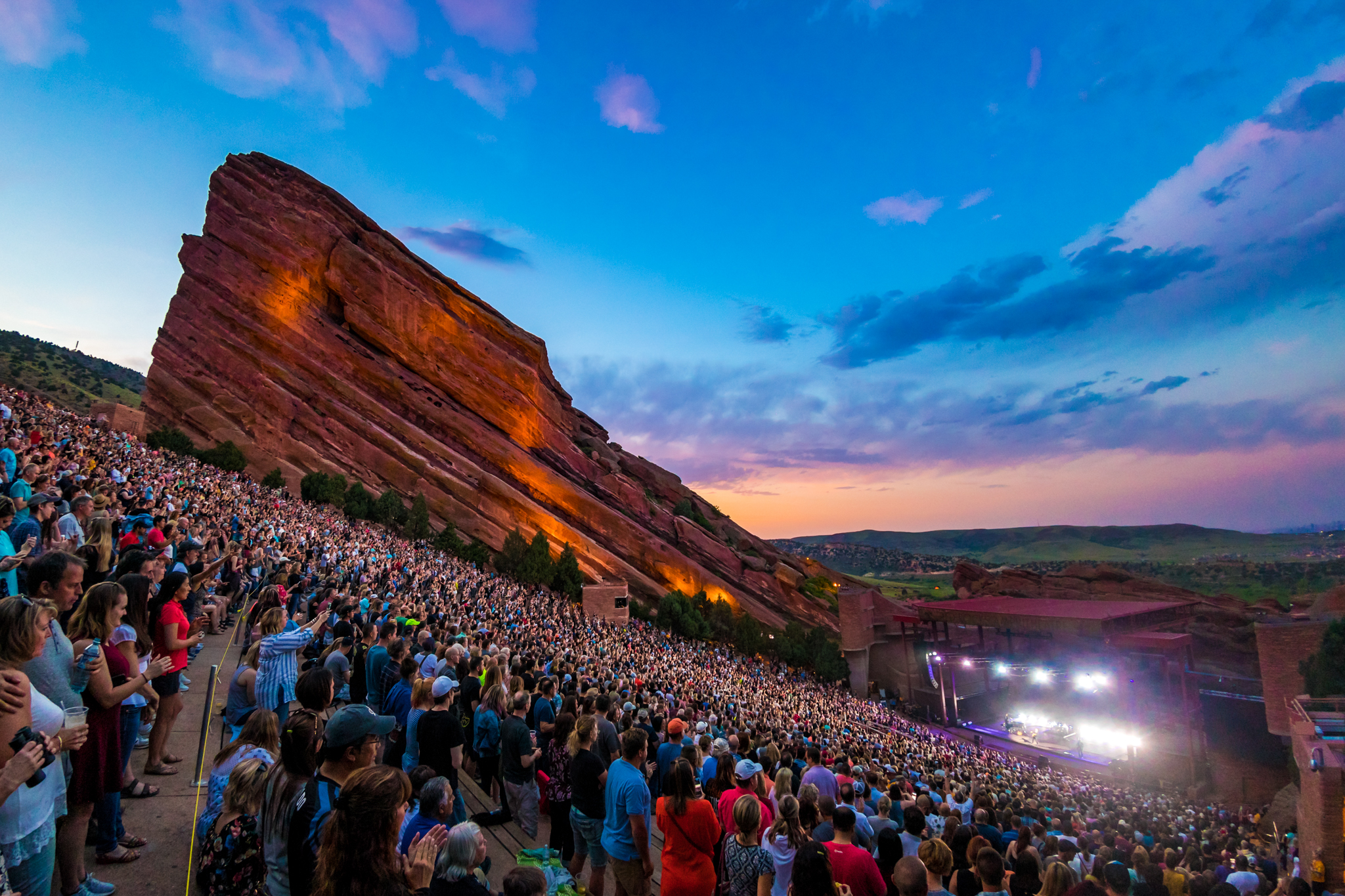 From exercise to entertainment, Red Rocks Amphitheatre events are some of the best things to do in Denver! Its calendar features Yoga on the Rocks and its Snowshape Winter Fitness series. There are also film screenings and comedy shows, and what the venue is best known for: incredible outdoor concerts.
Red Rocks hosts world-famous performers and local favorites of every genre. Book tickets to win boss of the year! No one will be disappointed by this team building experience, regardless of the event you choose.
Cheer on the Home Team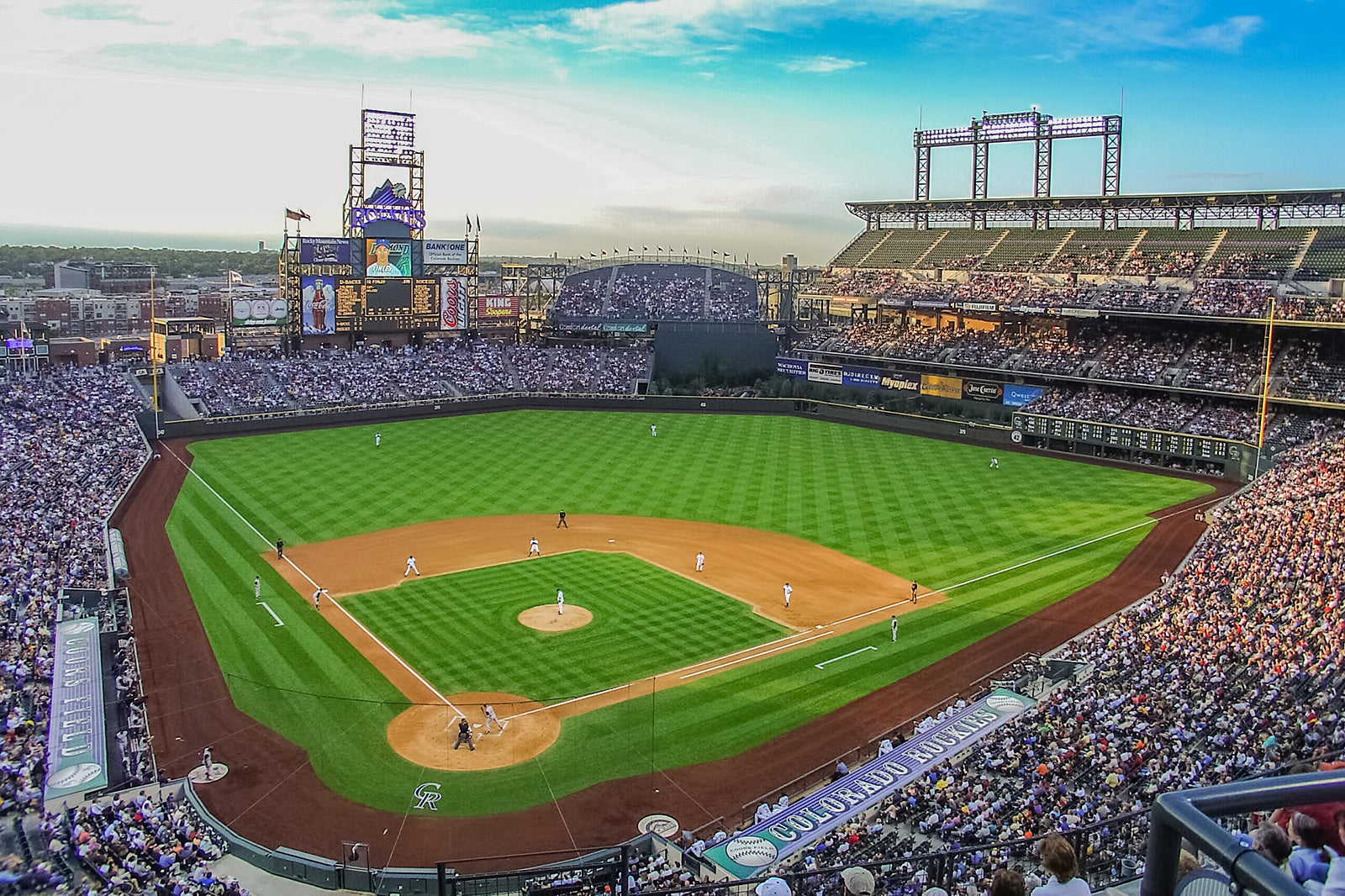 Denver is home to four major professional sports teams — and more! See the Denver Broncos play football at Empower Field at Mile High. Catch Colorado Rockies' baseball games at Coors Field and enjoy the many things to do around the stadium. Head to Ball Arena for the Denver Nuggets' basketball games and the Colorado Avalanche's hockey season.
There are also Colorado Mammoth lacrosse events at Ball Arena, as well as Colorado Rapids soccer games and Denver Barbarians rugby matches at Dick's Sporting Goods Park.
Splash Down Clear Creek on a Whitewater Rafting Tour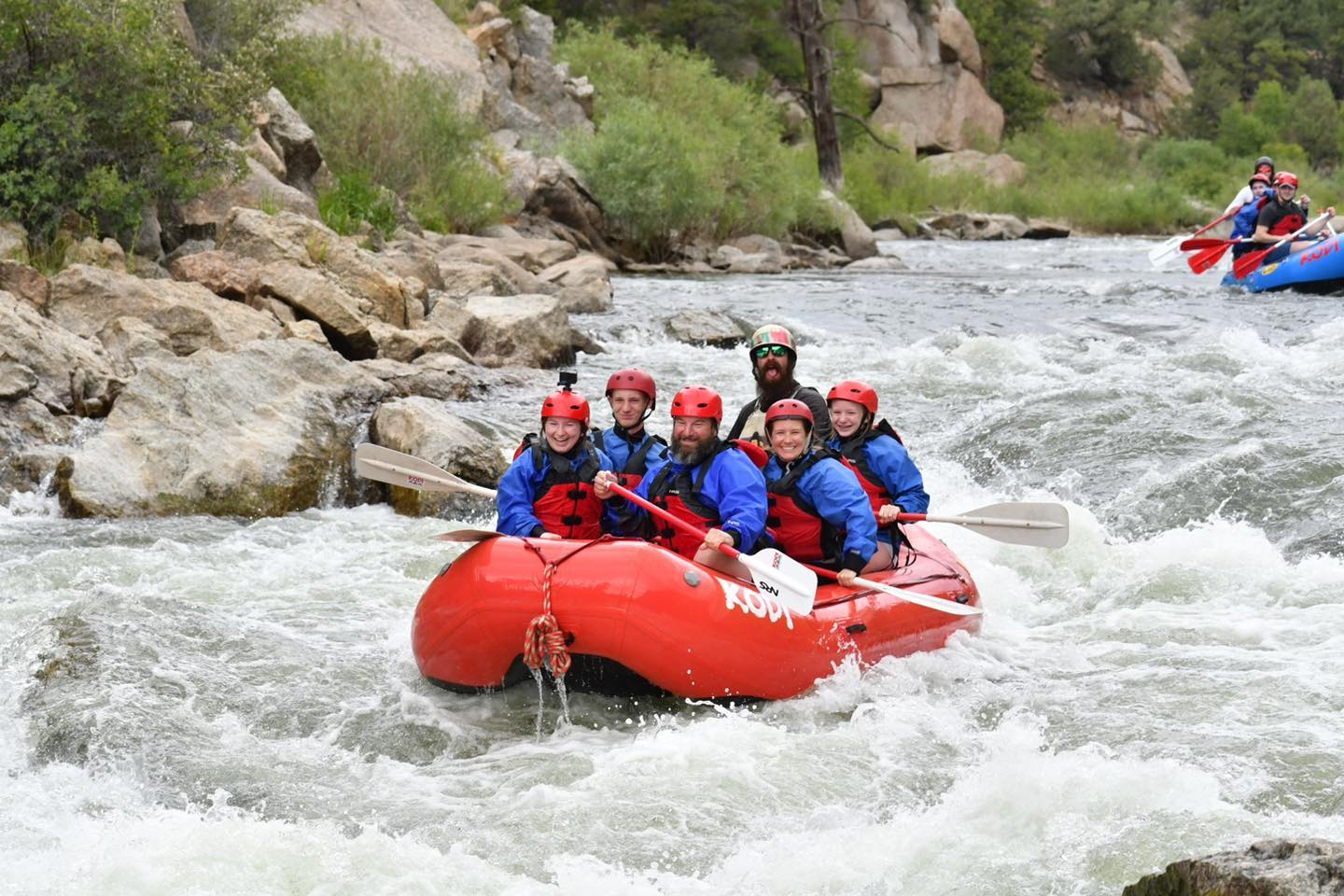 Embark on a thrilling adventure down Clear Creek with one of many local outfitters! Rocky Mountain Whitewater Rafting, KODI Rafting, and AVA Rafting and Zipline all offer a variety of whitewater rafting tours. All experience and skill levels are accommodated.
Rafting is one of the best outdoor team building activities. The experience promotes communication and teamwork, and for some, it's a safe, fun way to step outside comfort zones. Your entire group is sure to love this exciting team building activity!
Take in Views on a Scenic Train Ride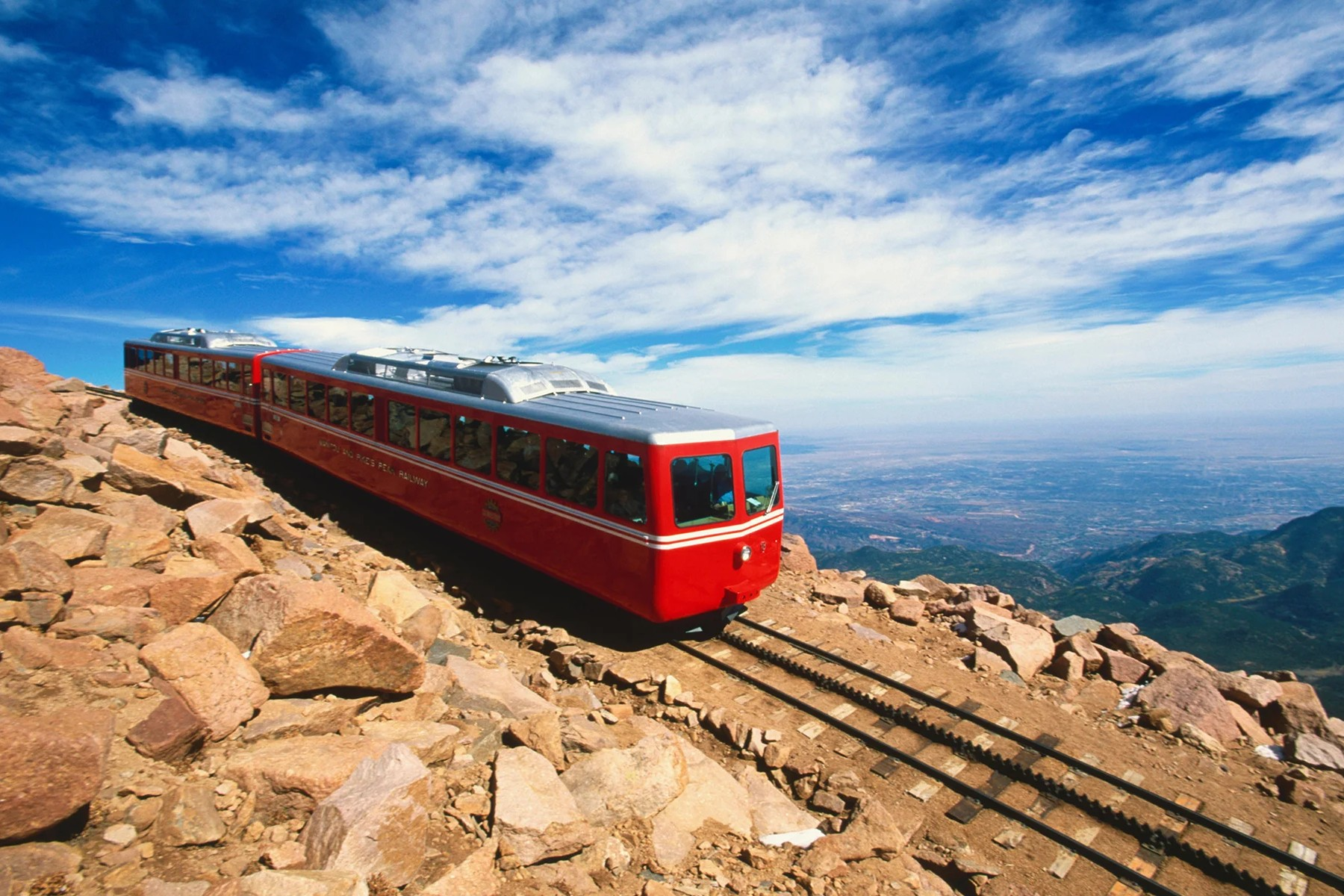 Looking for a unique team building activity? Book one of several scenic train tours near Denver! Take a day trip to Georgetown to climb aboard the Georgetown Loop Railroad. Or head south to Colorado Springs to experience the Pikes Peak Cog Railway. The Royal Gorge Route Railroad is just a bit further, located in Cañon City.
Each of these destinations offers something unique in terms of views and tour availability. Choose from dinner rides, holiday-themed events, and activity add-ons like mine tours, gold panning, and more.
Active Team Building Activities in Denver
Go Rock Climbing in the Rocky Mountains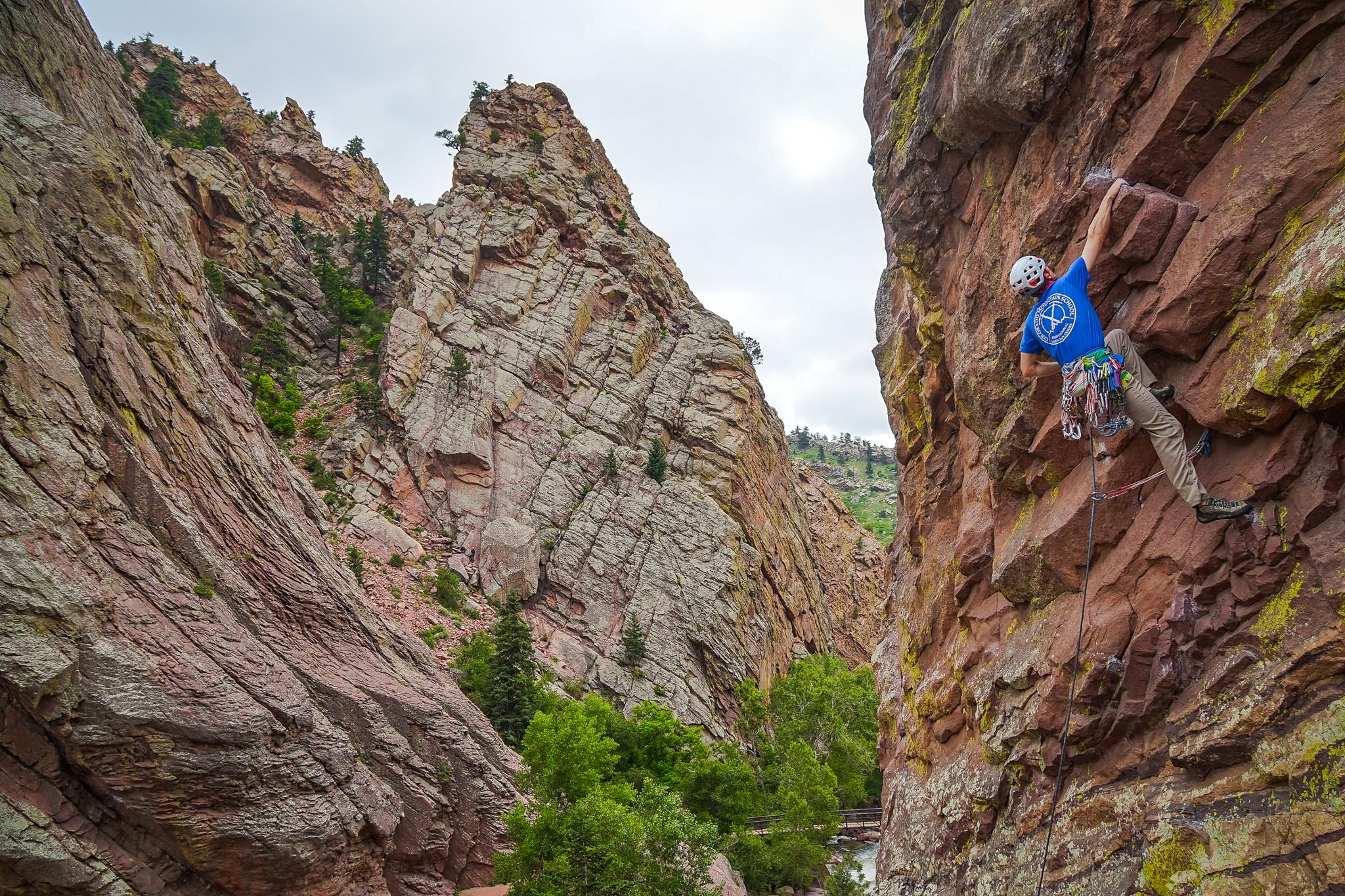 If your adventurous group would prefer to earn its views, consider a rock climbing experience! Colorado Mountain School offers several classes. Be introduced to the sport, learn technical skills like trad climbing and how to tackle multi-pitch routes, and everything in between. Classes take place at several areas including Eldorado Canyon, Clear Creek Canyon, and The Flatirons.
Other outfitters include Golden Mountain Guides and Denver Climbing Company. All businesses are celebrated for their safety measures and supportive, expert guides. Your entire team will be in good hands during this fun corporate event!
Trot Down Beautiful Trails on Horseback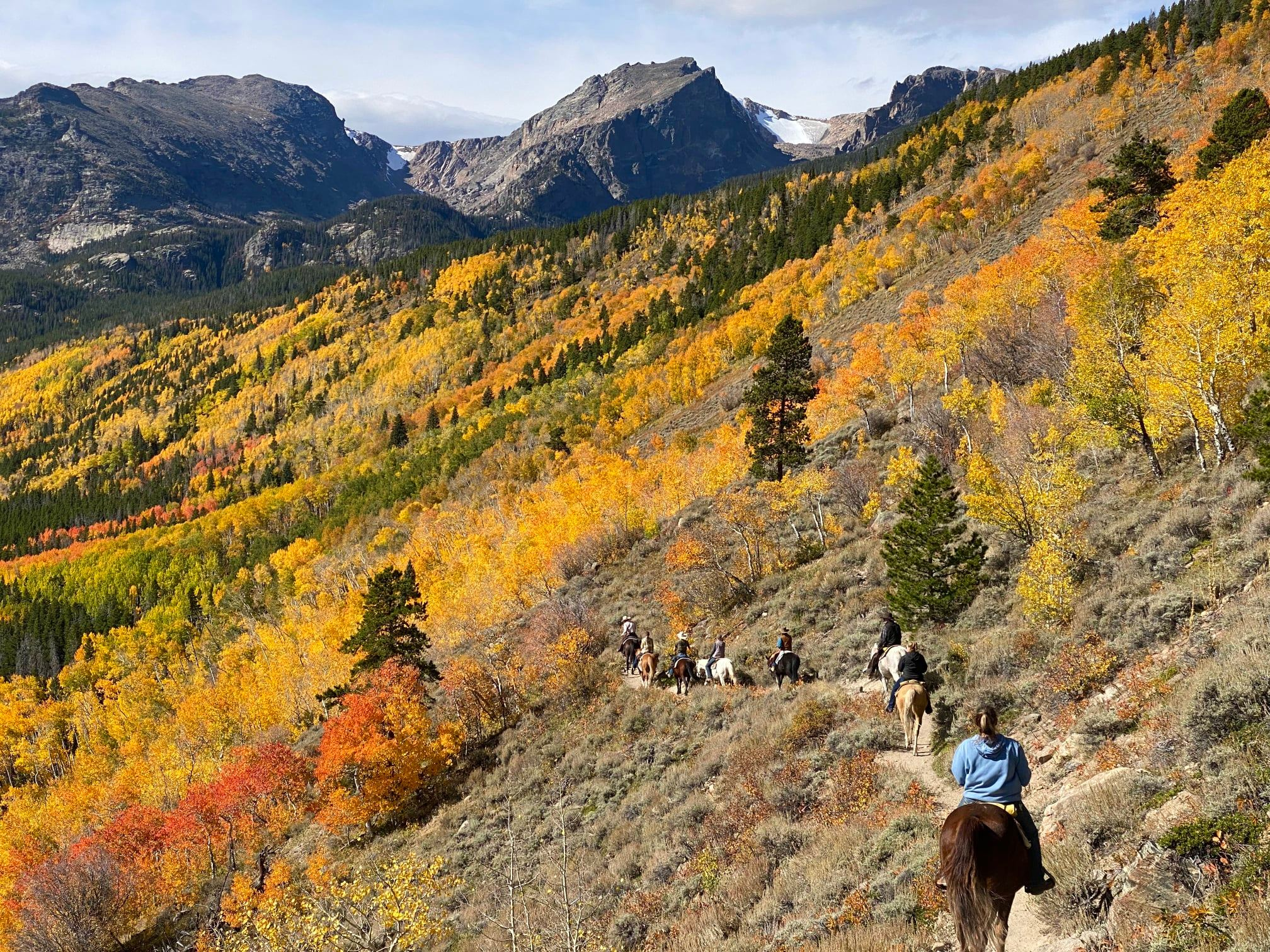 To witness Rocky Mountain National Park on horseback, saddle up at Jackson Stables. It hosts several guided tours ranging from one to five hours in length.
Book anytime from May to October, but note that autumn colors at the national park are absolutely stunning. Many tours take riders through old-growth aspen forests, which shimmer in shades of yellow and orange come September.
For year-round excursions, look to Academy Riding Stables outside Garden of the Gods in Colorado Springs. There's also Chatfield Stables at Chatfield State Park in Littleton, located just a half hour from downtown Denver.
Retreat to a World-Class Ski Resort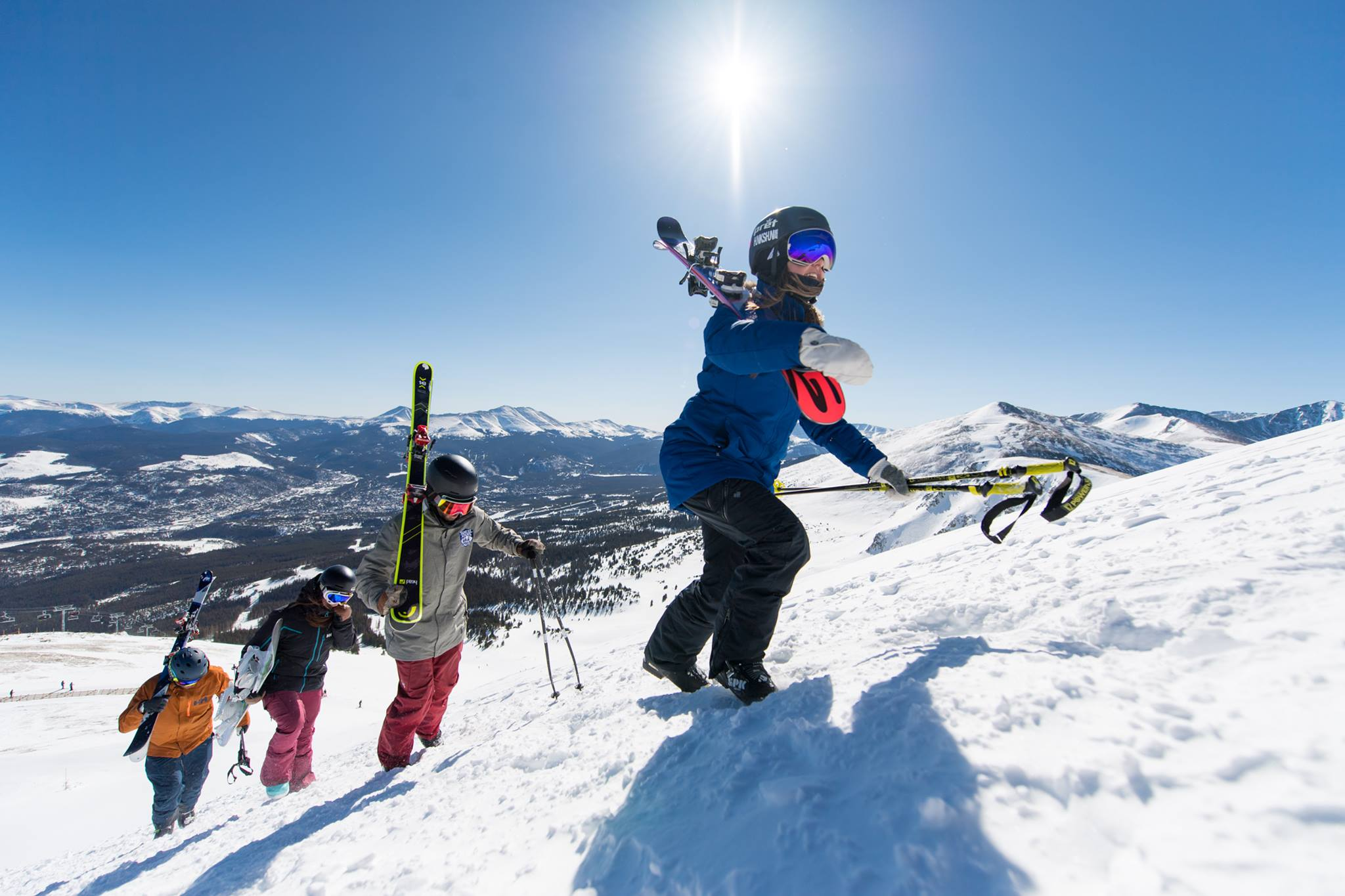 Traditional team building retreats often revolve around conference centers and big-city attractions. If your group could use a break from the everyday, head west. World-class ski resorts are just a short drive away! Consider nearby destinations like Copper Mountain, Keystone Resort, and Breckenridge Ski Resort.
These getaways offer some of the best winter team building activities, from alpine and Nordic skiing to snow tubing and ice skating. All offer luxurious ski-in, ski-out lodging, plus other accommodations for every preference and budget.
Ice Skate at the Downtown Denver Rink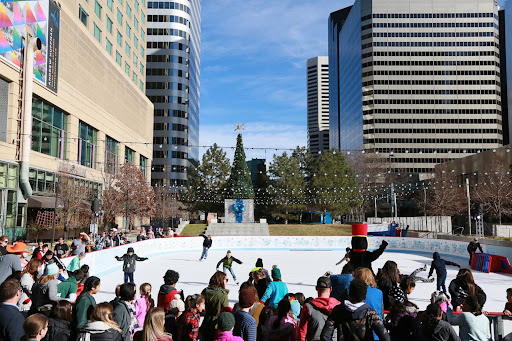 Of course, day trips and retreats make for incredible corporate events. But many of the best team building activities reside in the heart of the Mile High City — including the Downtown Rink.
This seasonal attraction is one of the top things to do in Denver in winter. It's especially charming around the holiday season, as the area is decorated with countless lights. Visit with co-workers on Tuesdays from 3 – 5 pm for a buy one, get one free deal on skate rentals. It's a great reason to clock out early!
Take Aim at Archery Games Denver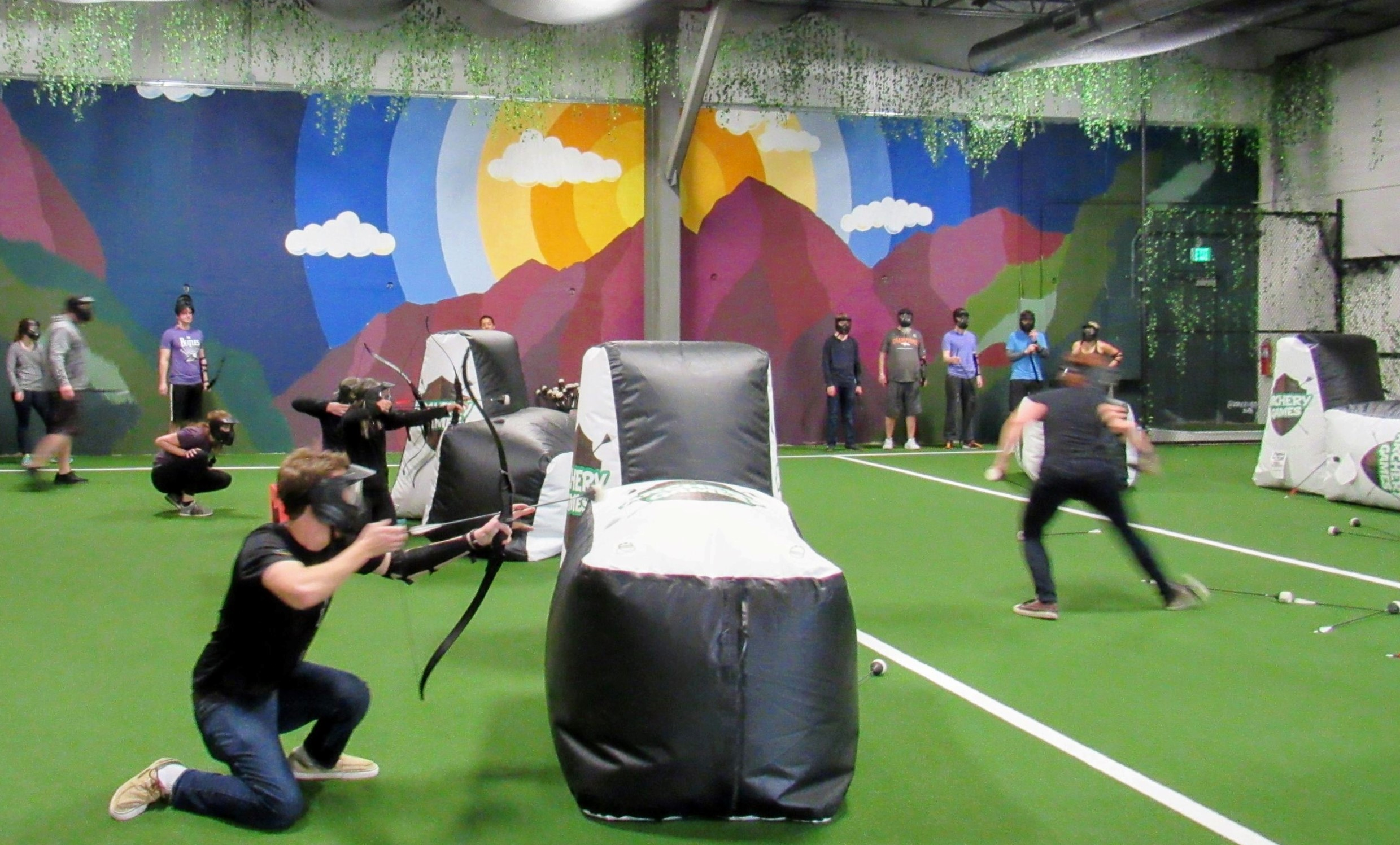 Seeking company outing ideas for your energetic, fun-loving team? Few corporate team building activities will be better suited than Archery Games Denver.
This unique attraction specializes in archery dodgeball. Games are similar to the P.E. class pastime, but players are outfitted with bows and foam-tipped arrows. Its corporate events encourage camaraderie and accommodate groups of six to eighty individuals.
Tackle Obstacles at Warrior Challenge Arena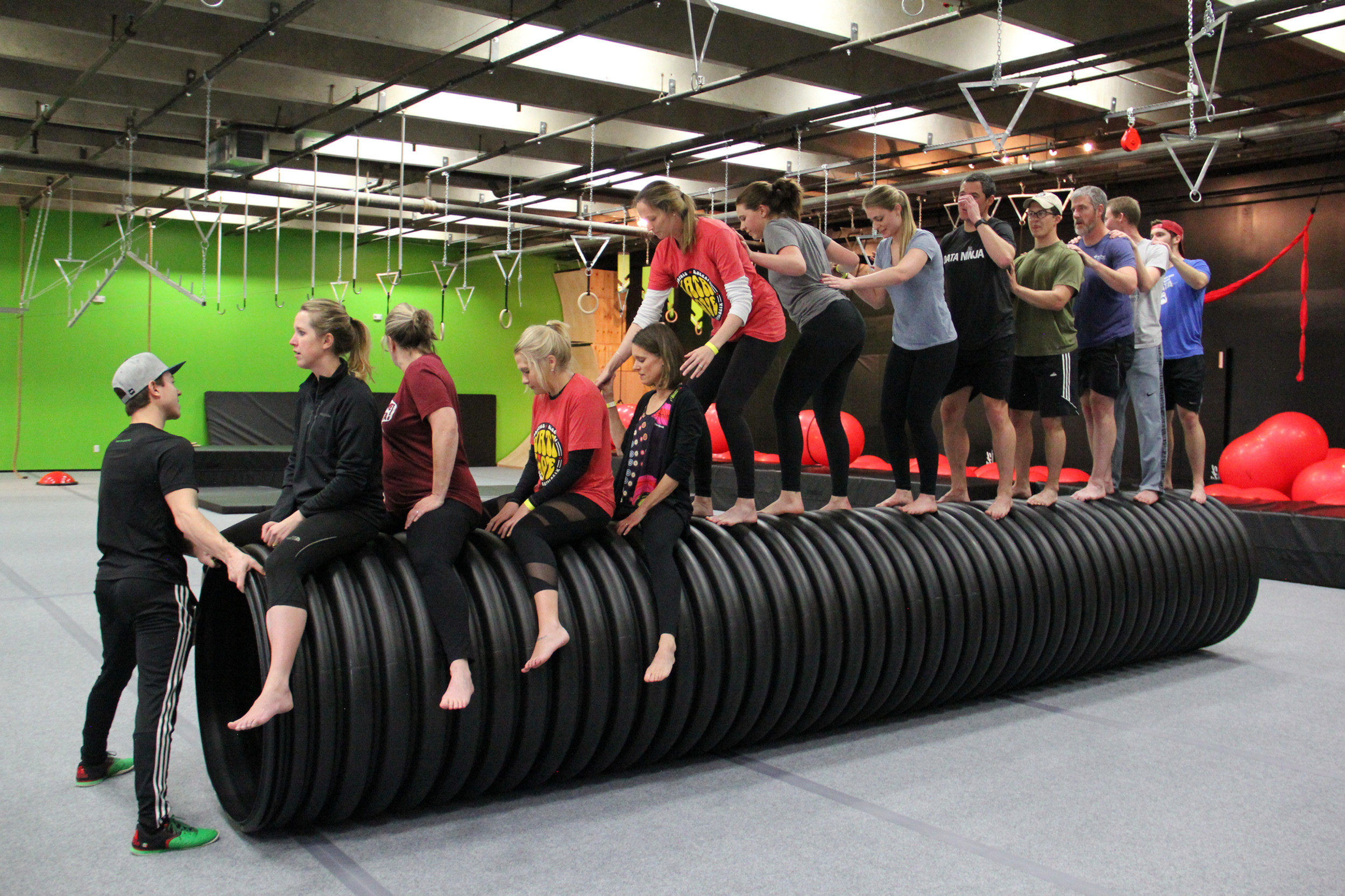 Warrior Challenge Arena offers team building activities for various goals. Your company event can address team bonding, leadership skills, professional development, and more. Group members' physical abilities are also taken into account when its event coordinators plan team outings.
Inspired by American Ninja Warrior, the gym features a variety of obstacle courses. Participants lean into each others' strengths and exercise problem-solving skills to complete these challenges. They also exercise physically, without question! Be sure to wear comfortable workout attire and closed-toe shoes.
Speed Around the Track at Podium Karting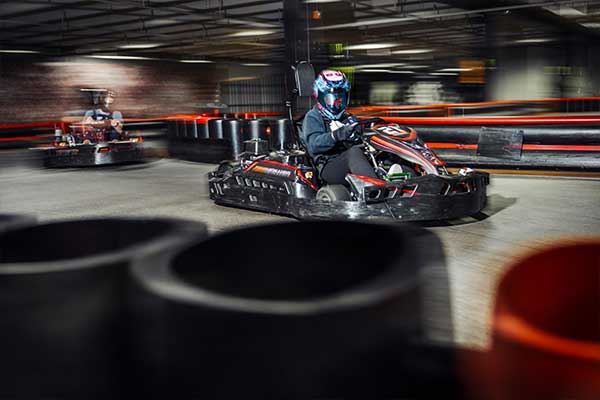 Want to see team members outside their quiet, professional office environment? Book your next team building activity at Podium Karting and Events!
Located north of downtown, this massive venue features an indoor go-kart track where co-workers can race and unleash their inner speed demons. Other on-site attractions include axe throwing and a game room with billiards and ping pong tables. Entertaining is made even easier with a full-service bar and restaurant and private event spaces available for rent.
Cruise City Streets with Pedal Hopper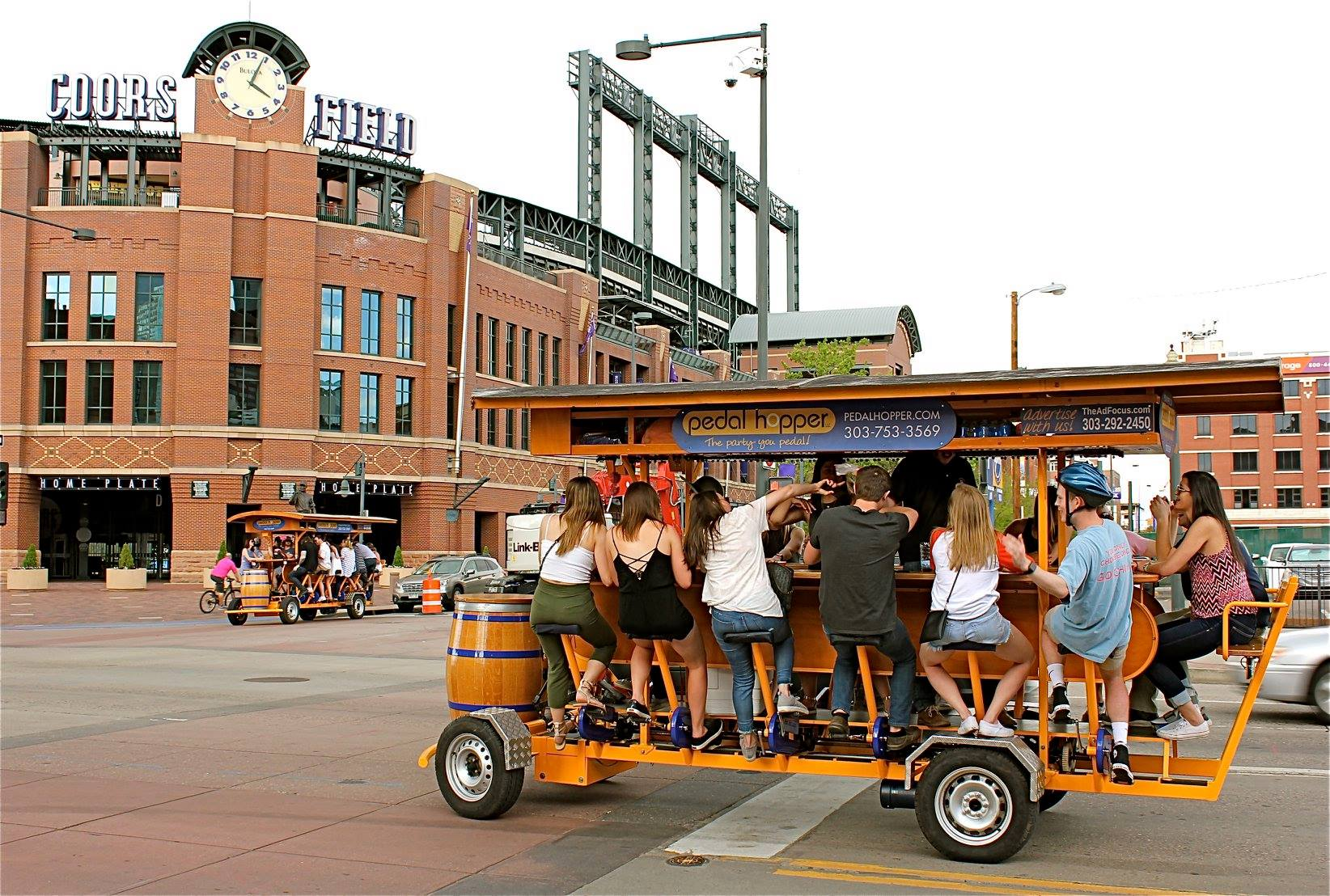 Pedal Hopper hosts one of the best team building activities in Denver. This amusing, entertaining experience will have your team laughing and singing through the city streets! The tour company's mobile pubs cruise through two trendy neighborhoods: LoDo and RiNo, where you'll find tons of fun things to do.
Routes can be customized for company outings, as can the playlist — which blares at a volume that's sure to turn heads. Team bonding time has never been more light-hearted and ridiculous, in the best possible way. Pedal Hopper accommodates groups of six to eighty people.
Educational Team Building Activities in Denver
Create Dishes at Cook Street School of Culinary Arts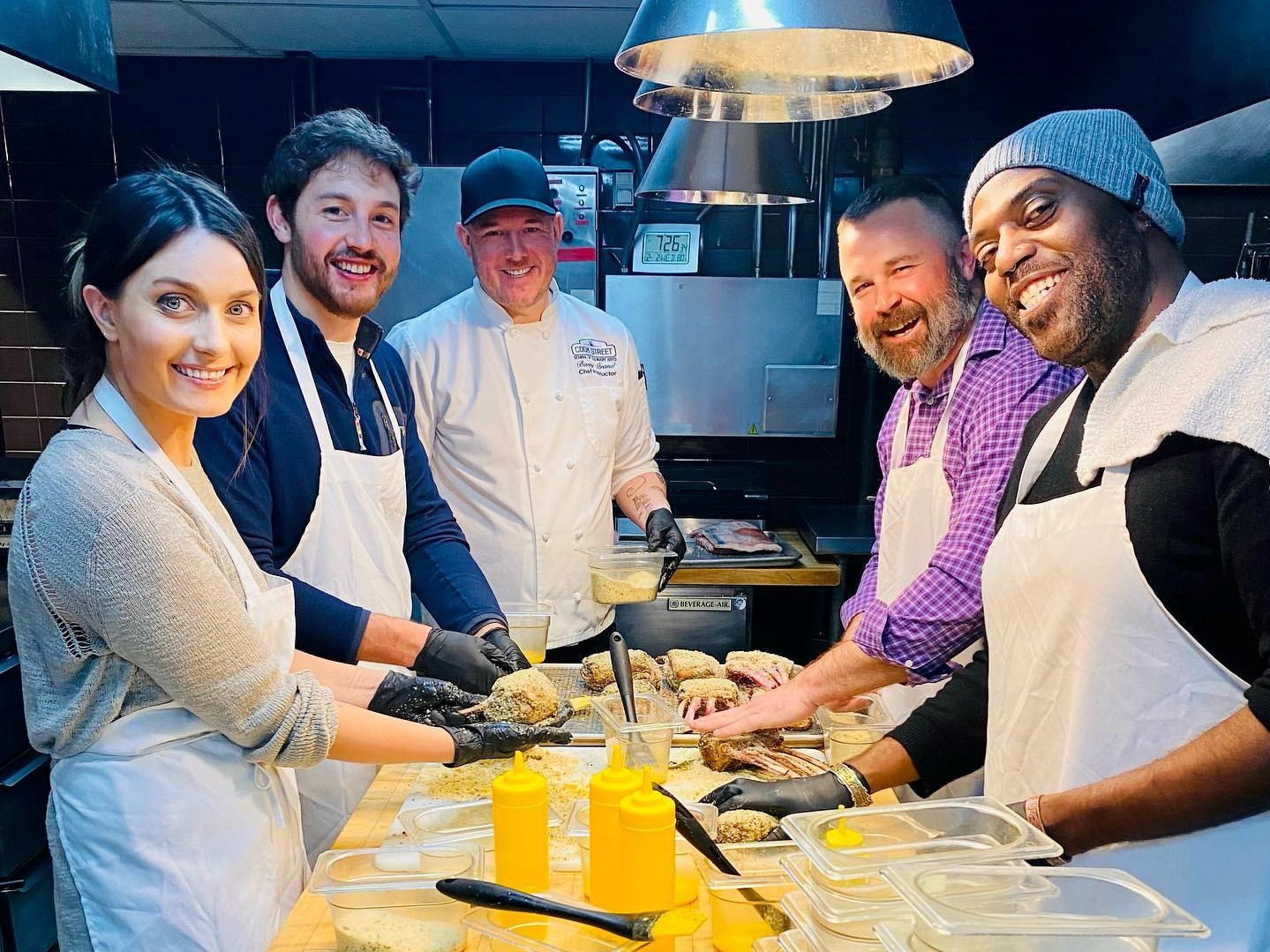 Pick up a new skill with cooking classes at Cook Street School of Culinary Arts. Programs cover a variety of global cuisines and styles, from fine dining to tasty street food. There are also lessons on classic cooking and baking techniques, as well as interactive sessions on how to pair food and alcohol.
Classes are designed to accommodate a range of abilities and group sizes. Book one of many public events or schedule a private tutorial for your Denver team.
Attend a Workshop at the Denver Botanic Gardens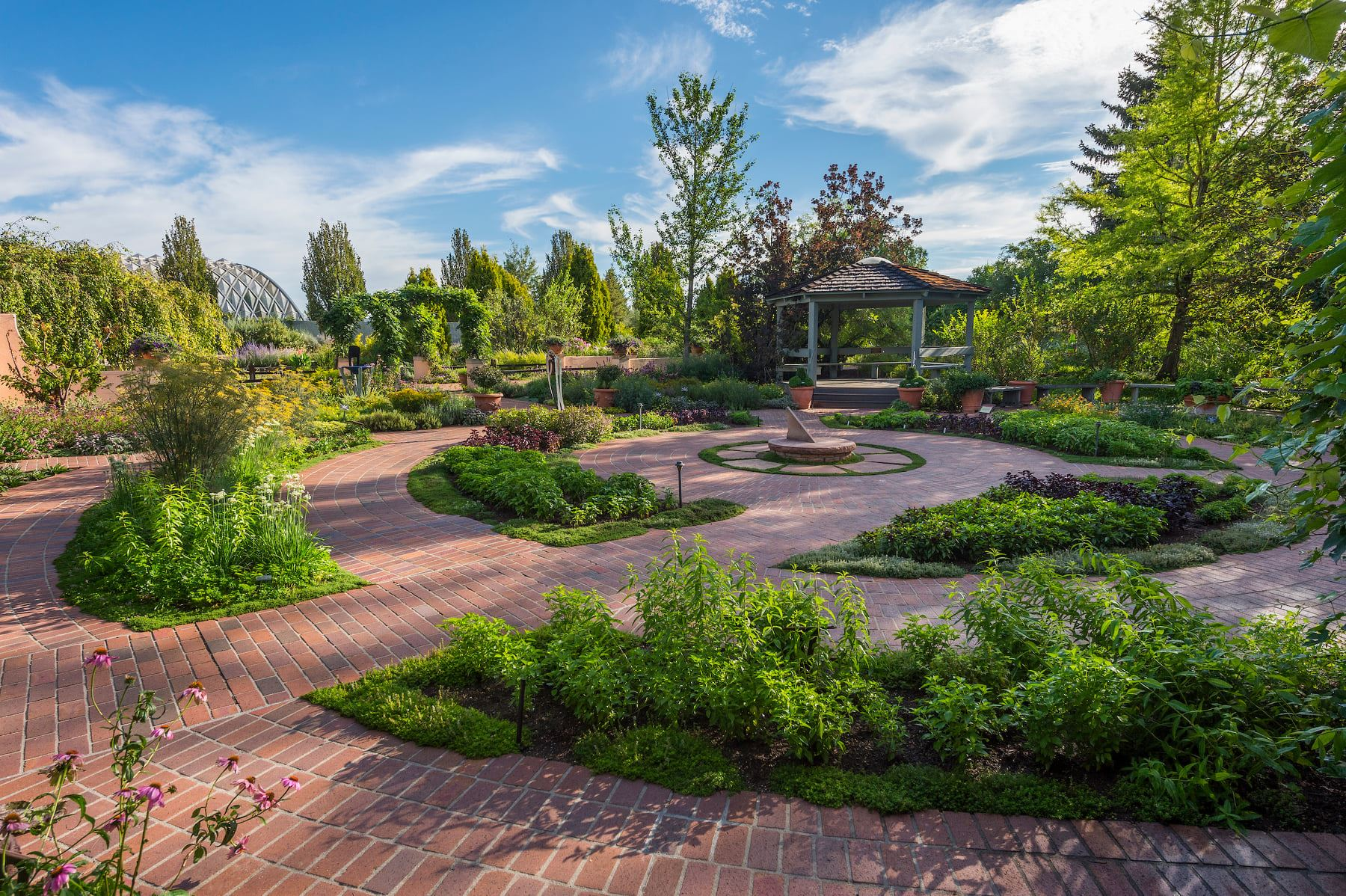 If cooking classes piqued your interest, consider planning your next corporate event at the Denver Botanic Gardens! Few realize that this attraction has a packed events calendar. Team building activities include guided walks through the grounds, gardening workshops, lessons on art and fitness, and yes — even food and cooking classes.
Select from programs like "Ayurveda in the Kitchen," "Beginning Mushroom Identification," and "Japanese Garden – Guided Walk and Tea Experience." These company team building activities are sure to promote learning, all within a scenic, peaceful environment.
Embrace Your Artistic Side at a Glass-Blowing Class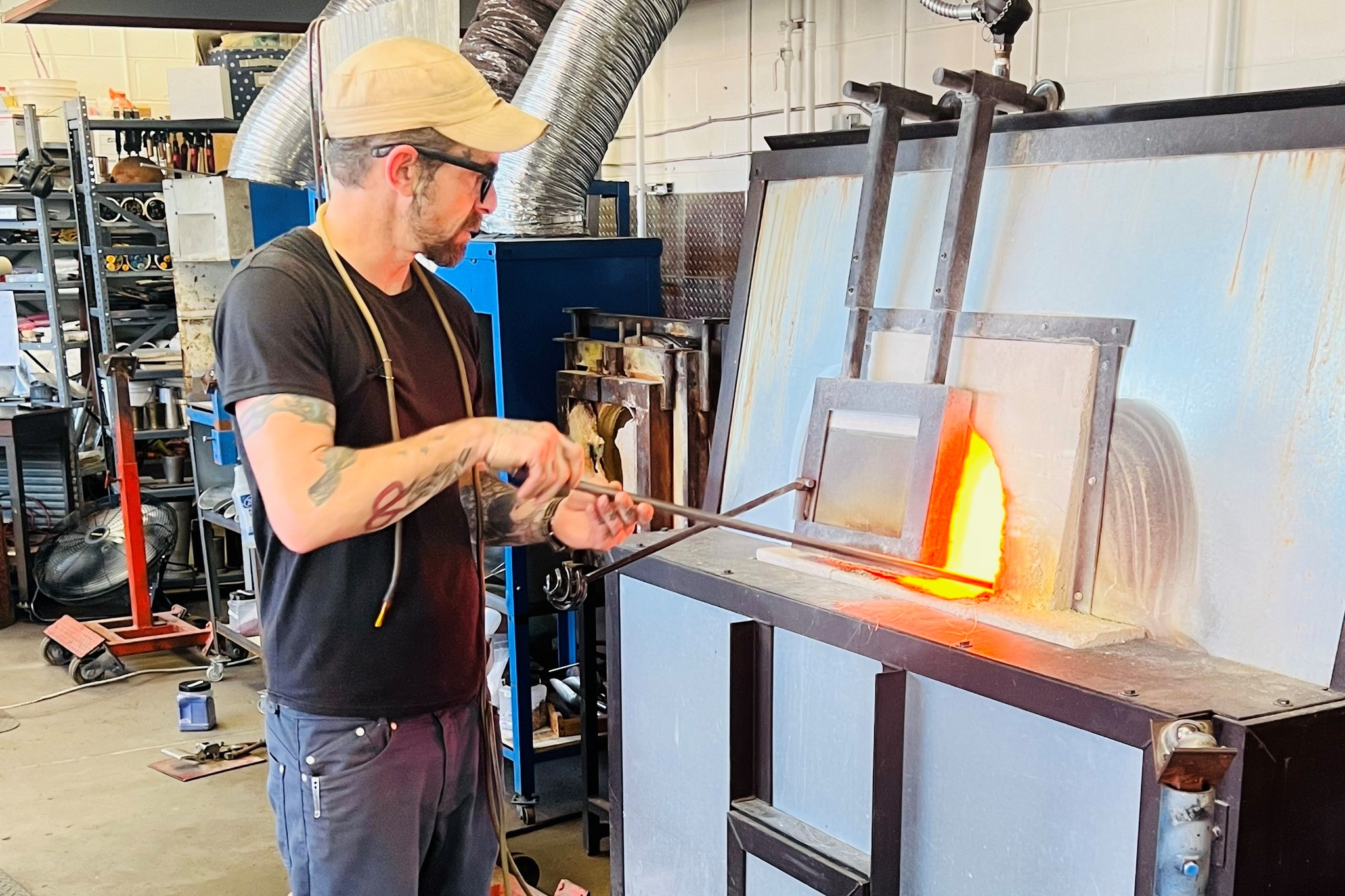 Visit The Furnace to learn a niche skill: glass blowing. This Lakewood studio makes the art form fun and approachable with interactive, beginner-friendly classes. Learn to shape a solid-sculpted piece or a blown item, such as an ornament or decorative bowl. Students even receive an introduction to colored glass and designing patterns during the tutorial.
Creative teams will love this corporate event idea. Public workshops are available to groups as large as four, while private classes can accommodate larger teams.
Learn to Sculpt Pottery at Community Clay
A pottery class is another fun way to engage creative groups! Community Clay frequently hosts team building events that overview handbuilding and how to use a potter's wheel.
The former is more suited for beginners and is a two-part series. One day is dedicated to sculpting with technical tools, while the other is focused on decorating. Wheel classes occur over a singular 2-hour period and allow participants to take home two complete, glazed pieces. Both team building activities are best suited for groups of eight or smaller.
Unique Team Building Activities in Denver
Craft and Sip Cocktails at Upstairs Circus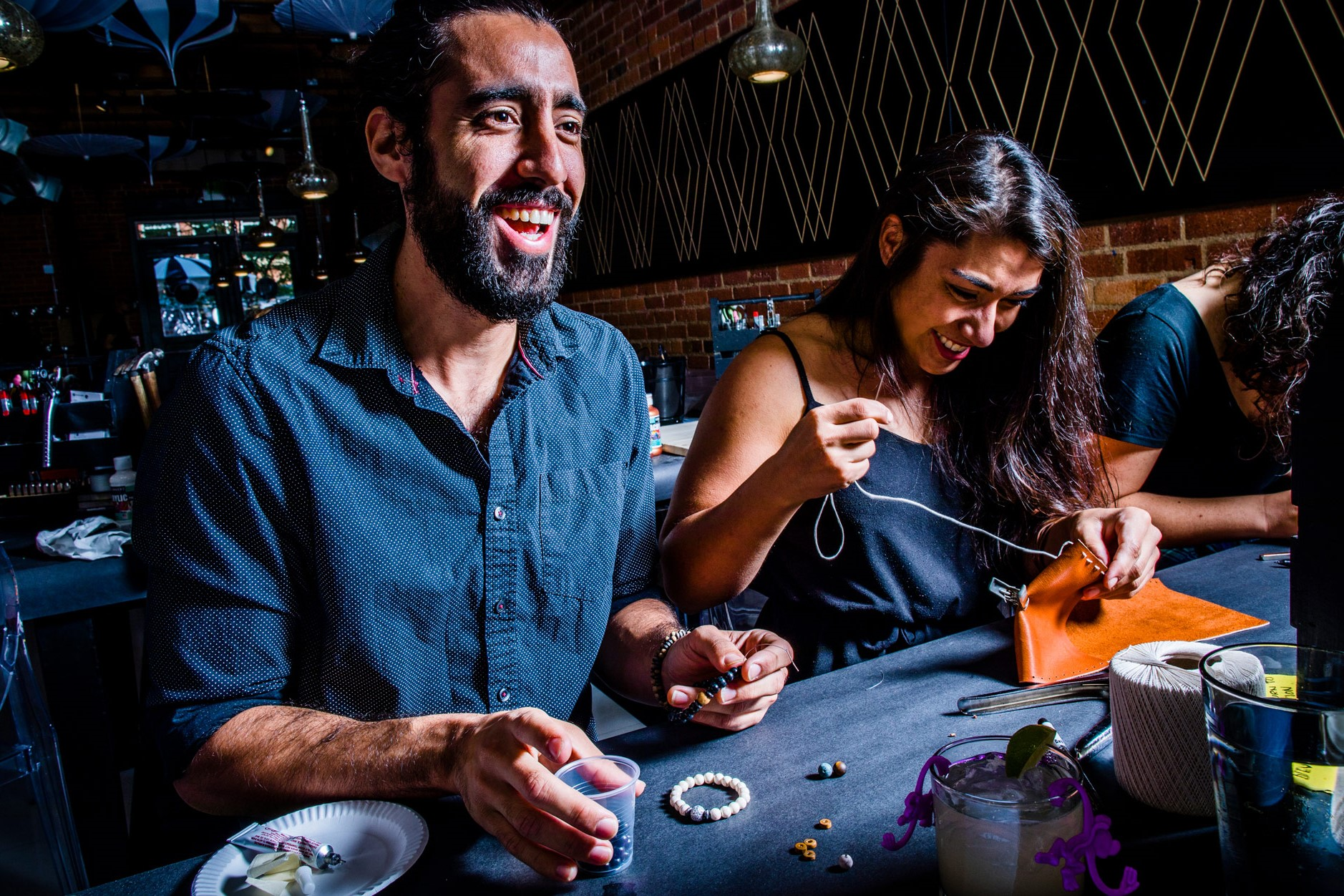 Think your Colorado team would prefer crafting on their own terms? Check out Upstairs Circus, "where DIY workshop meets bar." Guests can select from dozens of projects, from concrete coasters and wine bottle tumblers to leather wallets and jewelry, wall art, and more.
It's easy to plan this fun team building activity with Upstairs Circus. Packages grant each team member a personal project. Or for even greater team bonding, opt for a collaborative craft! Drink ticket plans are also available, as are dedicated event spaces for groups of varying sizes.
Make Dinner More Exciting with The Murder Mystery Company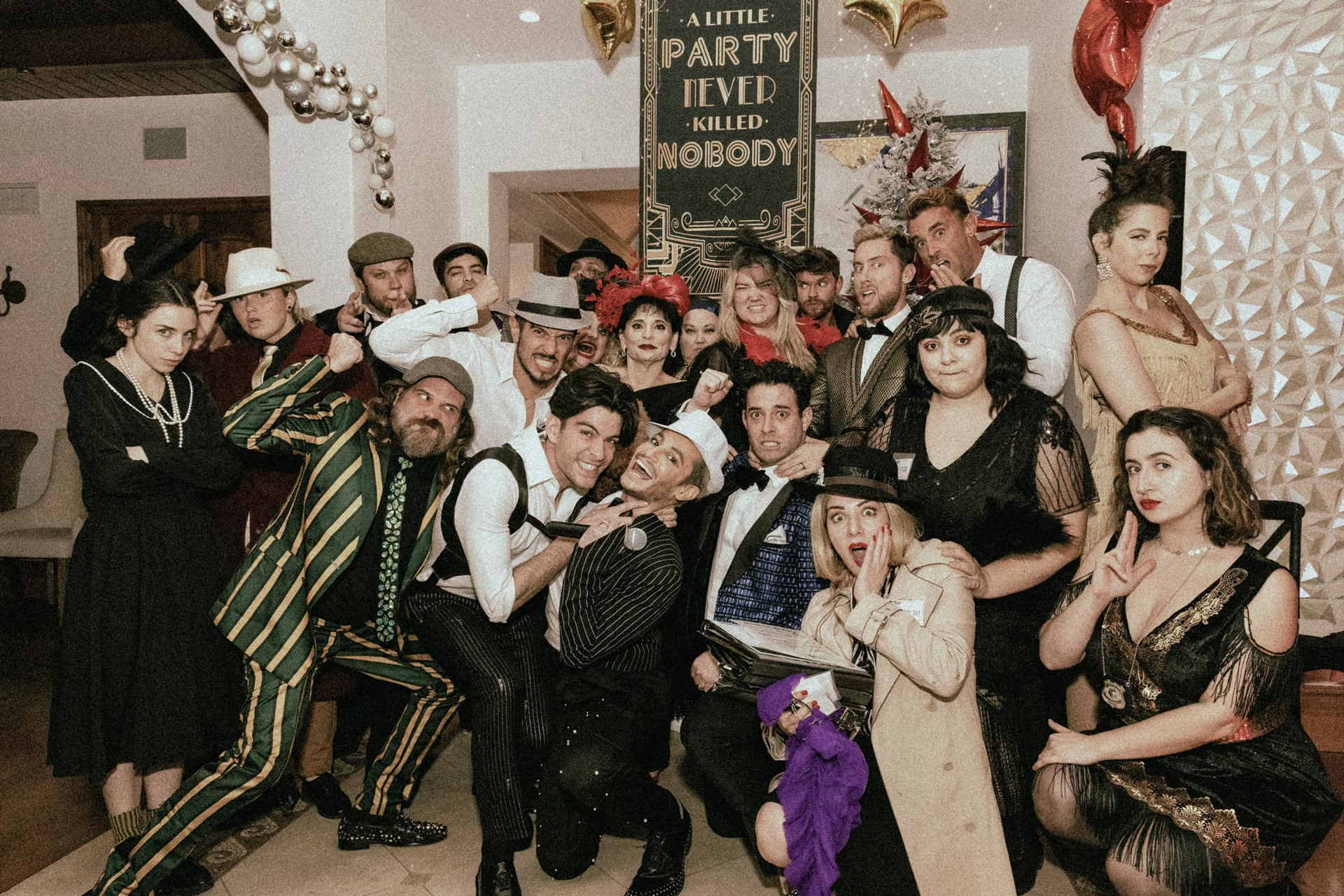 The Murder Mystery Company brings intrigue to Colorado team building events! Select a theme, encourage your team members to dress accordingly, and book one of several great event venues in Denver.
Then, with that framework, The Murder Mystery Company will compose a captivating narrative. Through puzzle-solving and teamwork, guests will single out the culprit. Whether participants are outgoing or more reserved, all will enjoy this engaging team building activity!
Win Big by Planning a Casino Night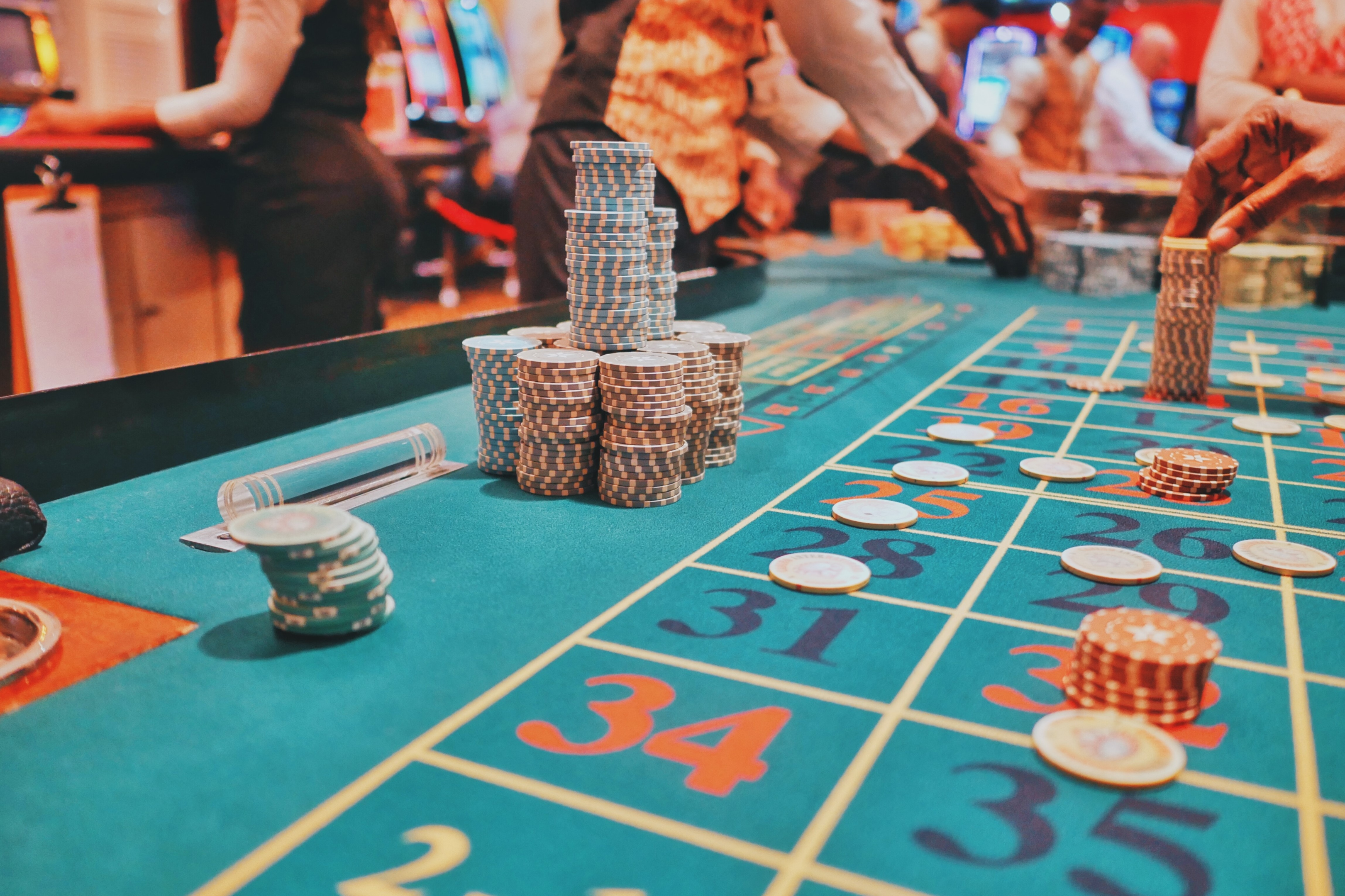 A Casino Event Denver will also make a corporate event more engaging! Its classic casino games are a great addition to any company holiday party or other milestone celebration. Poker, craps, and roulette tables are all managed by dealers, allowing your guests to simply show up and have a great time.
Not sure what to raffle off to winners? Consider concert or sporting event tickets, extra paid vacation days, or the honor of choosing the next corporate team building activity!
Level Up Happy Hour on a Cocktails & Tastes Tour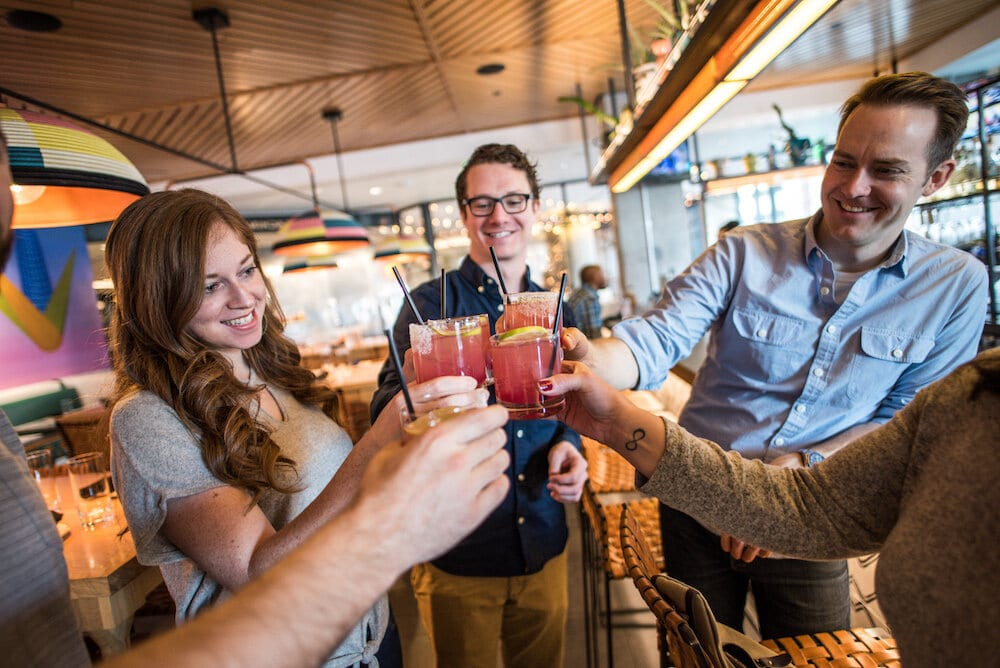 If researching venues, booking rentals, and coordinating with a caterer sounds overwhelming, Delicious Denver Food Tours has your back.
Our Cocktails and Tastes Tour delivers on interactivity and flavor, with four craft cocktails and three heavy appetizer pairings included in the experience. Think charcuterie with a Venetian Aperol spritz, savory flatbread with a butter pecan old fashioned, and more.
All dietary needs and restrictions can be accommodated, as can various group sizes. It's an easy way to make happy hour memorable, with guided tours available daily from 4:30 – 6:30 pm.
See City Sights on a Digital Scavenger Hunt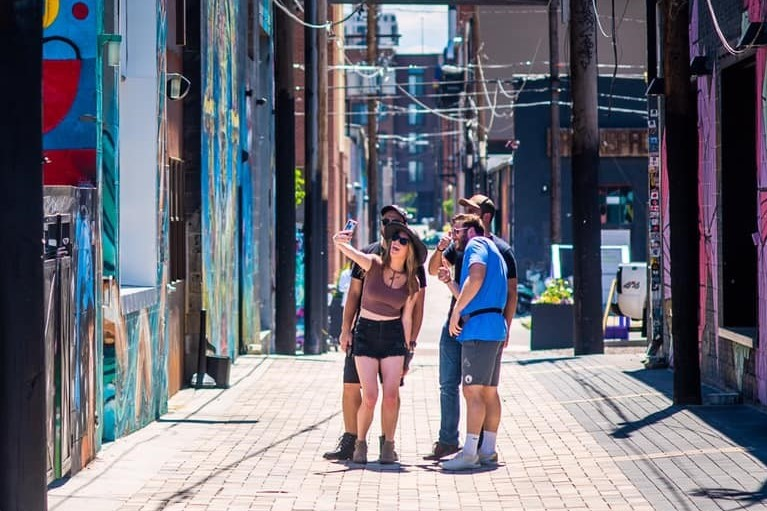 A scavenger hunt by Let's Roam is one of the best team building activities in Denver. Options include the Golden Treasures scavenger hunt, which visits several of the city's most popular attractions. There are also experiences specific to LoDo and RiNo, as well as the nearby suburbs of Littleton and Aurora.
To engage in this team building experience, simply download your group's preferred list and get walking! Capture photos along the way and learn interesting tidbits as you visit each interesting landmark.
Test Your Skills in a Denver Escape Room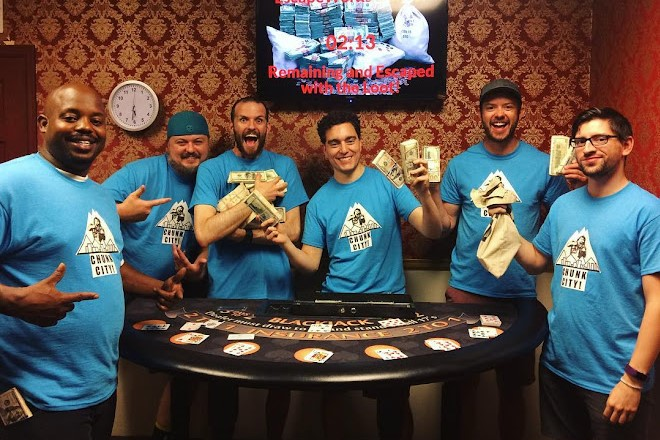 When it comes to making an impact, few Denver team building ideas can beat escape rooms. They touch on a variety of applicable skills, like communication, collaboration, problem-solving, and time management. Plus, escape rooms are undeniably a fun team outing!
Book your corporate event with EscapeWorks, a top-rated Denver escape room company. It has several themed rooms which have teams operating a 1920s speakeasy, completing a casino heist mission, or escaping an Egyptian tomb. Choose your adventure and enjoy one of the best team building events!
Free Team Building Activities in Denver
Explore Rocky Mountain Arsenal National Wildlife Refuge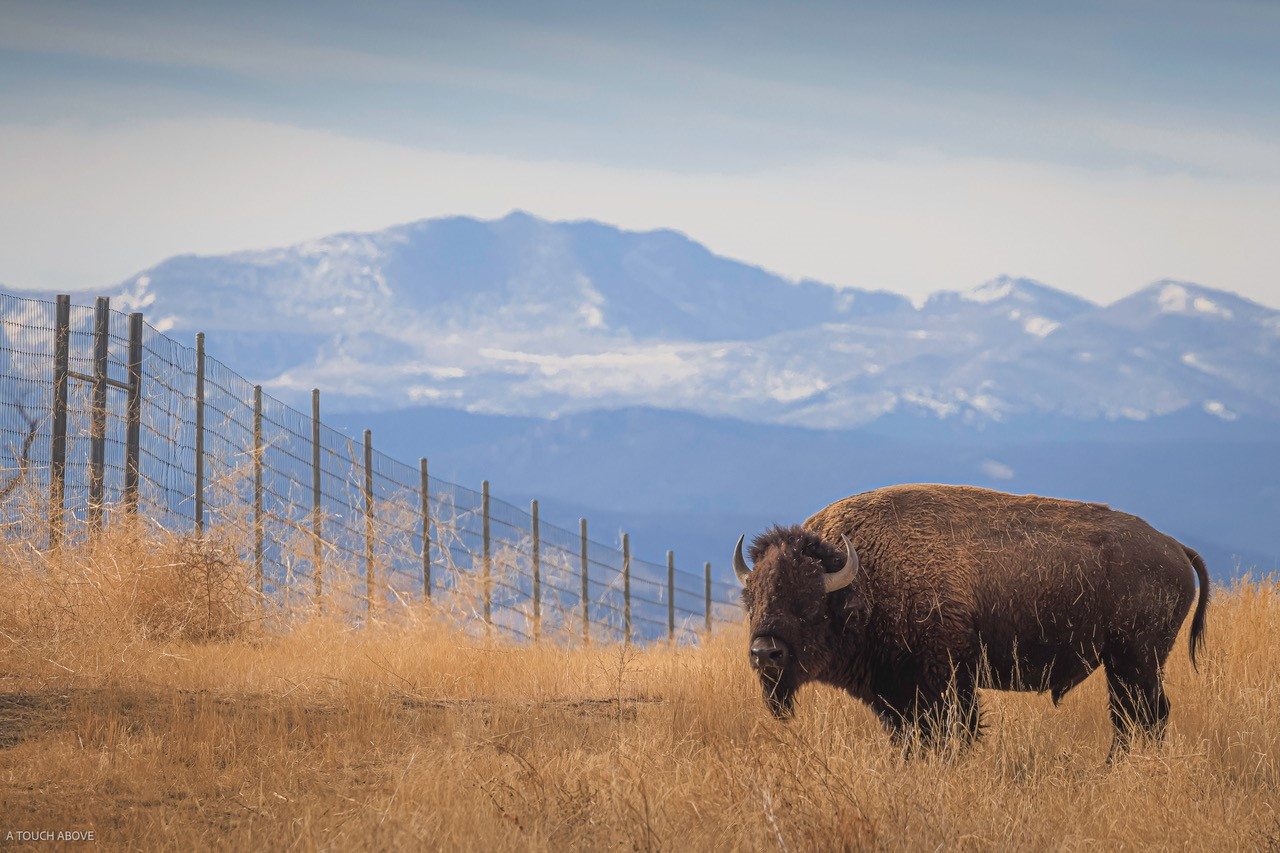 Many of the best Colorado team building events happen outdoors. But you don't have to be a rugged mountain athlete to enjoy this team bonding experience! Wildlife viewing and easy hikes characterize the Rocky Mountain Arsenal National Wildlife Refuge.
This free attraction lies just thirty minutes northeast of downtown Denver. Here, visitors can see bison herds roaming with the city skyline in the background. Mule and white-tailed deer, coyotes, prairie dogs, and bald eagles are other local species that call the refuge home.
Cycle Along Cherry Creek Bike Path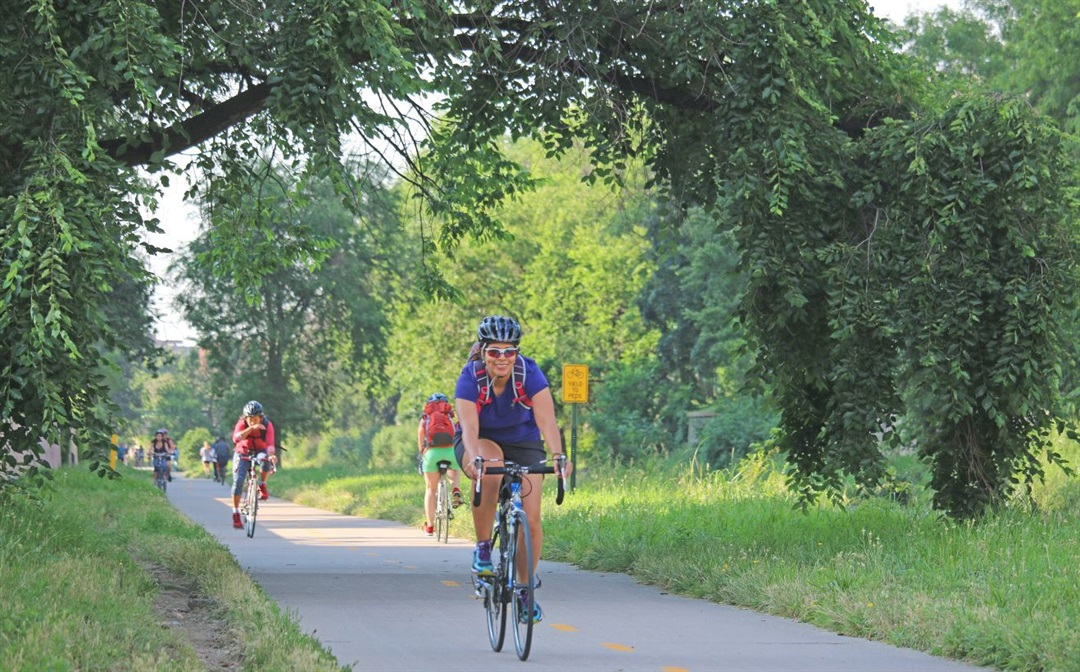 If you work in the city, an entry to Cherry Creek Bike Path likely isn't too far away! This 40-mile route stretches from Union Station to Franktown, a community east of Castle Rock. Its TrailLink map highlights several convenient amenities, as well as Cherry Creek State Park and urban greenspaces along the path.
Bikes can be rented through Mile High Bike Tours and evo, as well as other local businesses. Pack plenty of water and a picnic lunch to further enjoy one of the best team building activities in Denver.
Plant Trees with a Local Non-Profit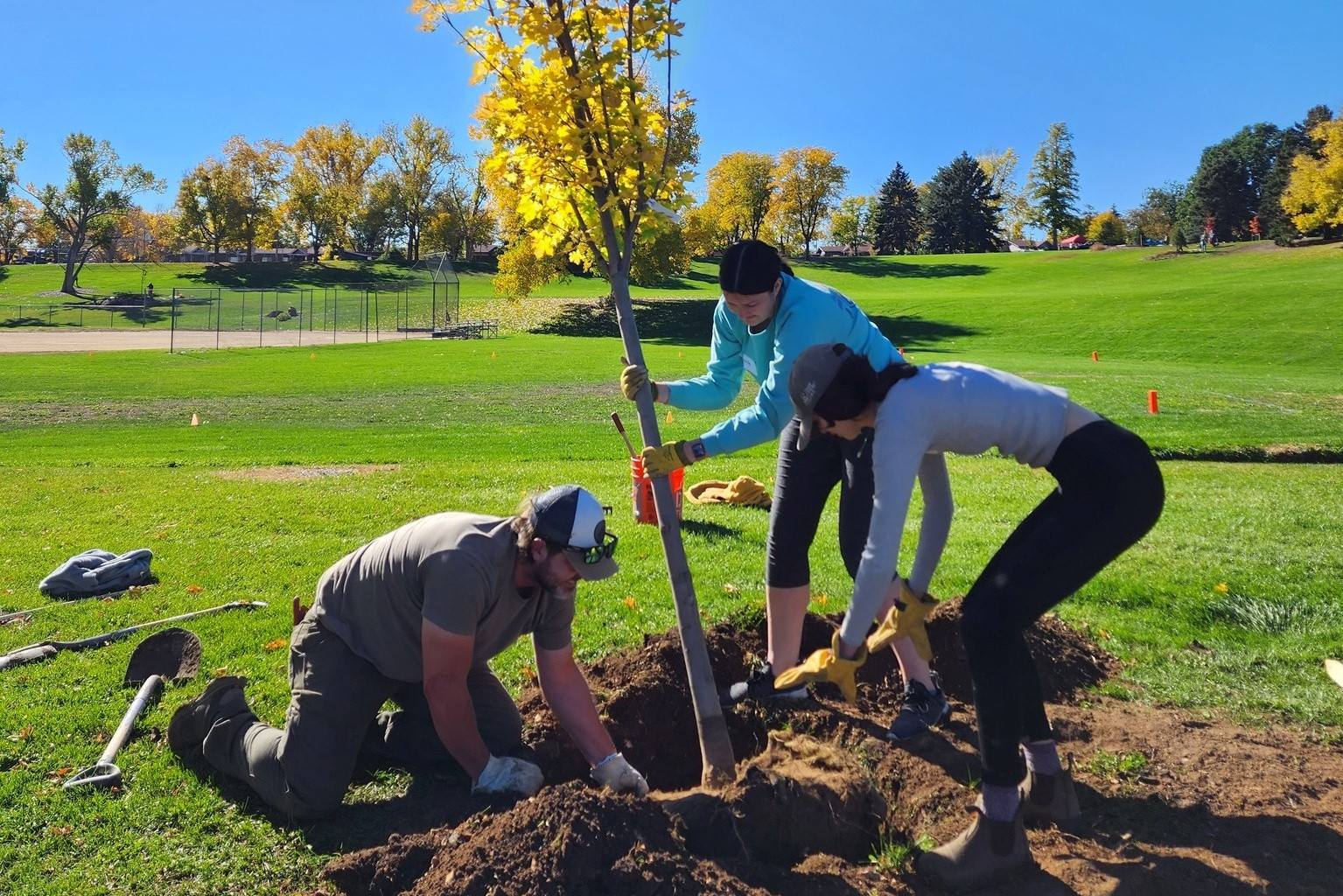 Give back to the community and the environment by planning a team building event with The Park People. This non-profit organization plants hundreds of trees throughout Denver neighborhoods, adding shade and beauty to the landscape.
Smaller groups can support one of its public initiatives, while larger teams can opt for its Mile High Tree Champions program. The latter does require a small amount of funding but serves as a great method of addressing corporate social responsibility.
Admire Larger Than Life Artworks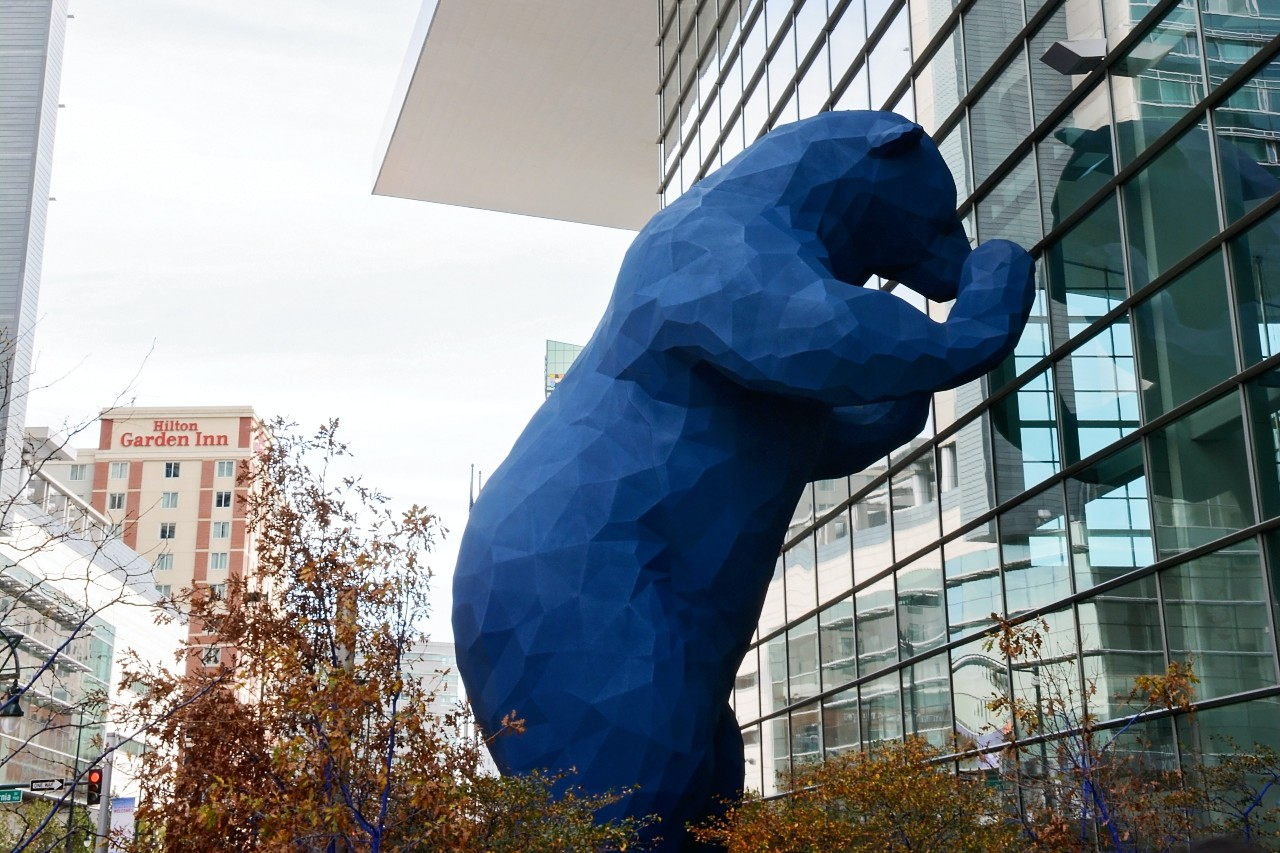 A Denver public art walk is one of the best team building activities — and it's completely free! See massive, iconic sculptures on the Larger Than Life tour, which covers several downtown areas.
Near the Colorado Convention Center, teams can marvel at Dancers and I See What You Mean, often referred to as "Big Blue Bear." Explore Civic Center Park and see On the War Trail and Broncho Buster. Or head to the Denver Art Museum area to admire Big Sweep, Scottish Angus Cow and Calf, and other incredible works.