With over 300 days of sunshine, hundreds of amazing restaurants and breweries and the Rocky Mountains just a short drive away, it's no surprise that Denver is a major destination for domestic and international travelers.
Every year people fly to the Mile High City to sip a Colorado craft beer, take in a Rockies baseball game at Coors Field, marvel at the interior of Denver's Union Station or walk the 16th street mall.
For some, exploring on their own works just fine, but others search for the best guided tours in Denver, with the hopes that an experienced local can show them things about the city they wouldn't discover by themselves.
For those visitors, we've put together our ultimate guide to Denver's best tours:
Best City Tours of Downtown Denver:
From the iconic Union Station to the bustling 16th Street Mall or historic Larimer Square, there is a lot to see, do, eat and drink in downtown Denver. Here are our top picks for guided city tours.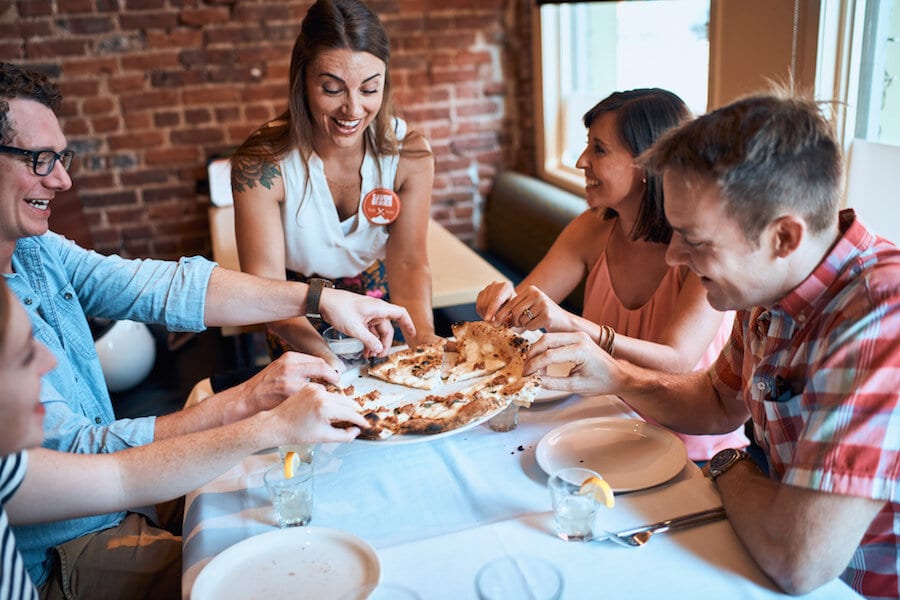 Downtown Denver Food Tour with Delicious Denver Food Tours
Tour Type: Walking Food Tour
Operator: Delicious Denver Food Tours
Price: $65
There's no better way to explore a city than through its food scene.
Food tours are a great way to taste local dishes and visit award-winning locally-owned restaurants while learning about the city's history and architecture. This guided tour is #1 ranked with over 1,000 five-star reviews.
Book Tickets
Tour Type: Bike Tour
Operator: Mile High Bike Tours
Price: $50
Active travelers might prefer to hop on a bike for a guided tour of downtown Denver. Mile High Bike Tours's signature Denver City Tour covers 10 miles of leisurely biking while visiting all of downtown Denver's highlights and attractions.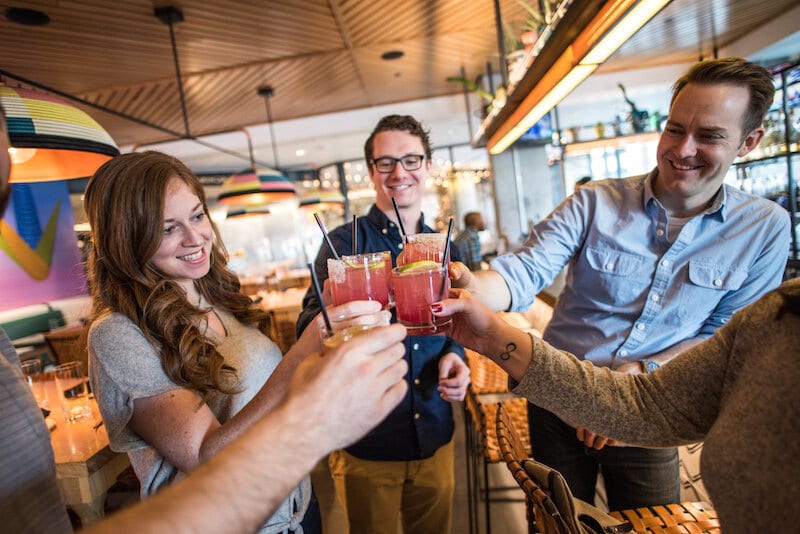 Tour Type: Walking Food and Craft Cocktails Tour
Operator: Delicious Denver Food Tours
Price: $79
Foodies know that Denver has become a major destination for restaurants, breweries and distilleries. If you love cocktails and a delicious food, you have to check out this walking tour right through the heart of downtown Denver. In addition to visiting three of the city's best bars for craft cocktails and paired bites, you'll learn about Denver's prohibition days and mix and mingle with fellow foodies.
Book Tickets
Tour Type: Walking History Tour
Operator: Denver Local Tours
Price: $25
Visitors on a time crunch can hop on this 1.5 hour walking tour to visit some of downtown Denver's top attractions and sites for a brief overview and peek into the city's history. You'll visit Union Station, Larimer Square, Coors Field and more on this walking history tour downtown.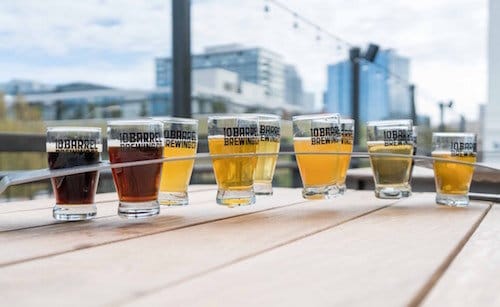 Tour Type: Walking Food and Craft Beer Tour
Operator: Delicious Denver Food Tours
Price: $90
Craft beer lovers will want to head to RiNo (short for River North), also known as the brew district of Denver.
With the highest concentration of craft breweries in the city, this neighborhood adjacent to downtown Denver is the perfect spot to join the RiNo Food + Beer Tour, a walking tour including some of Denver's best bites and craft beer pairings, accompanied by an experienced local guide.
The bonus? You'll get to see some world-renowned street art and graffiti along the way!
Tour Type: Scooter/Moped City Tour
Operator: Scootours Denver
Price: $85
Looking for a small-group guided tour around Denver on mopeds? Scootours will take you around to learn a bit about the history, architecture, and surprising characters of the city of Denver. Guests ride their own mopeds, and rentals are included in tour pricing.
Tour Type: Walking Tour inside Denver Mint
Operator: U.S. Mint
Price: Free
History buffs and coin collectors should head to the Denver Mint with the hopes of scoring a spot on one of their free tours (tickets sell out daily, and you should get in line early the morning of your tour day). One of just four mints in the United States, this Denver location produces billions of coins each year, and tours for the public are interesting and informative.
Tour Type: Walking Brewery Tour
Operator: Denver Microbrew Tour
Price: $50
Craft beer lovers wanting to explore LoDo (short for Lower Downtown), will want to check out Denver Microbrew Tour's LoDo Craft Beer Tour, a roving beer adventure visiting some of the best breweries in downtown Denver. Guides are Colorado craft beer experts, and tours get behind-the-scenes information on the brewing process.
Tour Type: Walking History Tour
Operator: Denver Free Walking Tours
Price: Free (tips encouraged)
Visitors on a budget will love these free walking tours of downtown Denver that cover everything from Denver's Capitol to Larimer Square to Union Station and the 16th Street Mall. Guides are experienced and offer interesting history about the Mile High City. If you have fun, be sure to tip them at the end of your tour!
Best Mountain Tours and Day Trips:
While there is so much to explore in downtown Denver, no trip to Colorado would be complete without at least a day trip to the Rocky Mountains. Below you'll see our top picks for tours of Rocky Mountain National Park and guided tours in the mountains.
Tour Type: Half Day Van Tour
Operator: Aspire Tours
Price: $69
Explore Colorado in all of its beauty on a half day tour to Red Rocks Amphitheater and the foothills of the Rockies. You'll enjoy a scenic drive in an upscale vehicle that has panoramic views for miles. Stand high atop Lookout Mountain breathing in the fresh mountain air and taking in Colorado's 300 days of sunshine.
Tour Type: Half Day Van Tour
Operator: Colorado Sightseer
Price: $115
Explore one of America's most treasured National Parks on this adventure. Take a short walk to a beautiful waterfall. Discover fragile alpine tundra and see incredible rocky mountain views as you travel 11 miles above timberline while reaching an elevation of 12,183 feet on Trail Ridge Road. Enjoy a picnic lunch while surrounded by pristine mountain scenery. Observe a variety of wildlife including herds of grazing elk and yellow-bellied marmots.
Tour Type: Full Day Van Tour
Operator: Aspire Tours
Price: $110
Escape the city and visit one of the most charming towns in the Rockies on this small-group tour. The drive up includes a stop at Red Rocks Amphitheatre, one of the most beautiful and iconic concert venues in the world. Weather permitting you'll drive over the Continental Divide at Loveland Pass: At 11,900 feet, the view is like standing on top of the world.
Finally, arrive in Breckenridge, one of Colorado's most charming mountain resorts.
Get more ideas of what to do in Denver on Kayak's Denver Travel Guide.
Ready to book the #1 guided tour of Denver?