As a local tour company, we know that Denver team building activities in winter are abundant. There's no "slow season" here given the city's rich cultural scene. Restaurants, museums, outdoor adventures, and guided experiences keep teams engaged and entertained year-round.
This guide covers various interests for all group sizes. We also overview effective team building activities that address specific goals like communication, problem-solving, and more. Plus, we share corporate event ideas for all budgets, including free team building activities!
Best Denver Team Building Activities in Winter
The below section highlights what we believe to be the best Denver team building activities in winter. Skip ahead to active team building activities, food-centric team building activities, unique team building activities, or free team building activities if a particular section most interests you.
Take the Team on a Downtown Denver Food Tour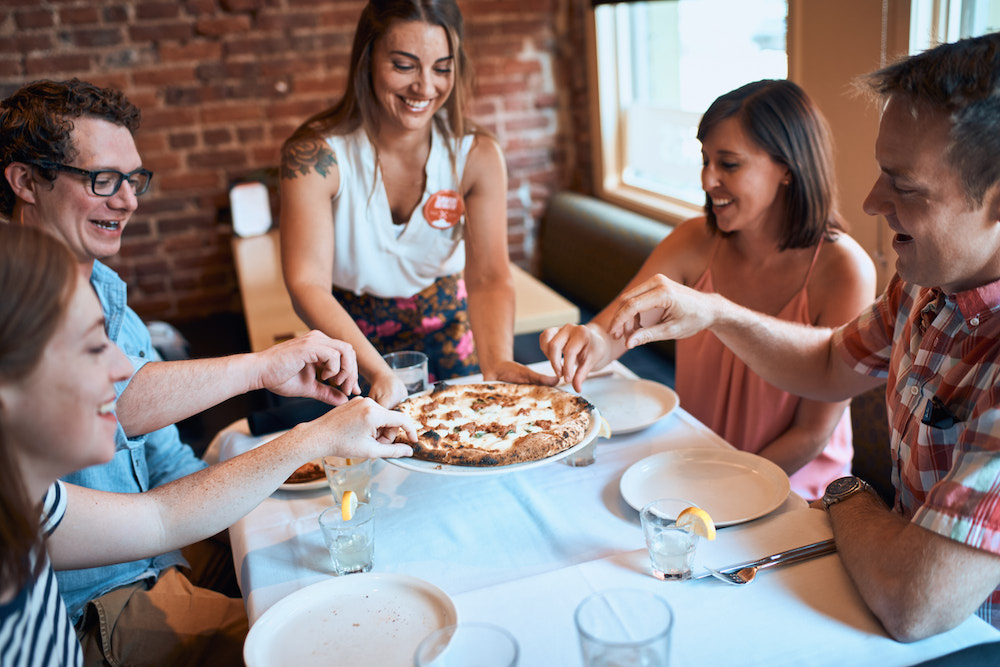 Looking for a team building activity that will please a crowd? Consider a downtown Denver food tour!
Hosted by Delicious Denver Food Tours, this outing features five tastings from award-winning restaurants, plus three optional alcoholic drink pairings. No team member will complain when served fry bread tacos and margaritas, wood-fired pizza with house-made limoncello, and more!
Your experienced local guide will overview the Denver dining scene, as well as the city's past and present. It's an educational opportunity, a tasty lunch break, and a team bonding exercise that appeals to varying interests.
Discover a New Sport at the Denver Curling Center
Learn how to play one of the Winter Olympics' most beloved sports in nearby Golden! The Denver Curling Center hosts three-hour corporate events. These include a half-hour of instruction, ninety minutes of gameplay, and an hour of socializing.
This unique team building activity truly resonates with the winter season. Private corporate events are hosted from October to May on Tuesdays through Fridays. Be sure to book in advance, as these opportunities sell out quickly!
Ice Skate at the Downtown Denver Rink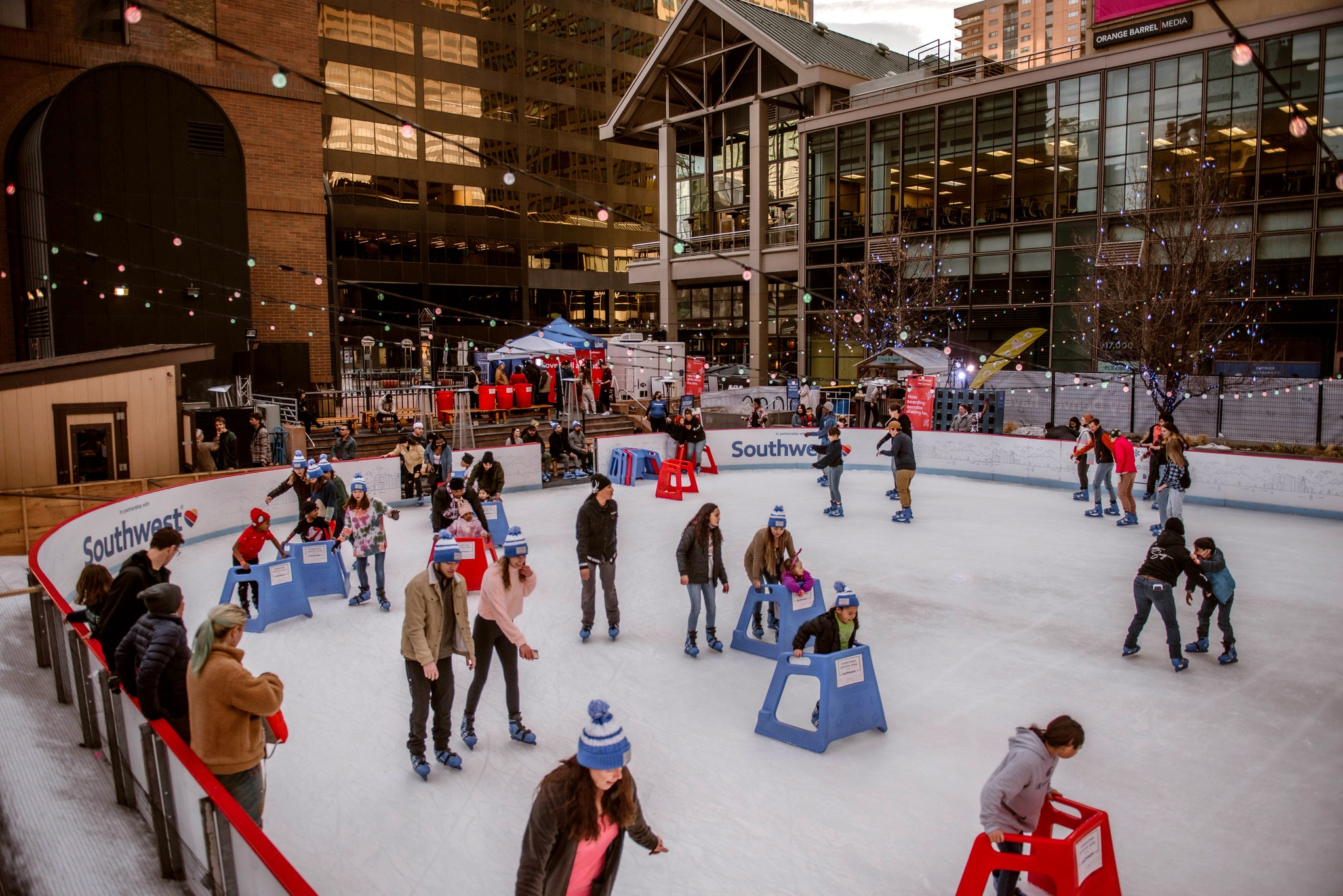 Many would agree that skating at the Downtown Denver Rink is one of the best things to do in Denver in winter. This seasonal attraction offers an affordable, easy way to boost morale at the office. It's conveniently located at Skyline Park on 15th and Arapahoe.
Ice skating is completely free if team members bring their own skates! Otherwise, rentals are priced at $11 per adult. This rate is discounted to $10 if hosting a group of thirty team members or more. Alternatively, clock out early on Tuesdays. From 3-5 pm, skates are buy one, get one free if employees present their business cards.
Go Snow Tubing in the Mountains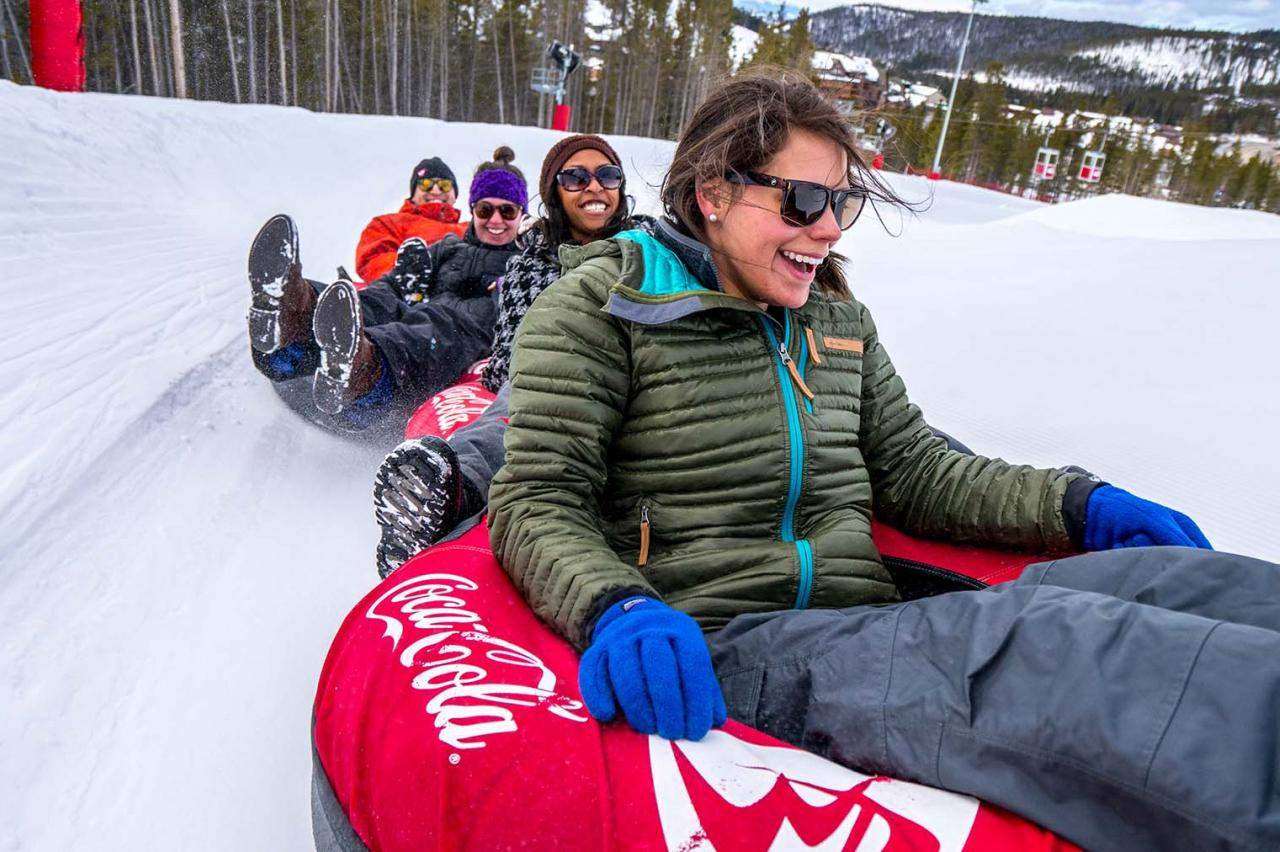 Snow tubing is another one of the best outdoor team building activities! You can plan this fun corporate event at a number of destinations.
Consider sites like Frisco Adventure Park, where thrilling groomed runs span 1,200 feet in length. Or head to the Coca-Cola Tubing Hill at Winter Park Resort. Here, team members can also enjoy downhill skiing, other exciting snow sports, and lodge amenities.
Catch a Game Live and In-Person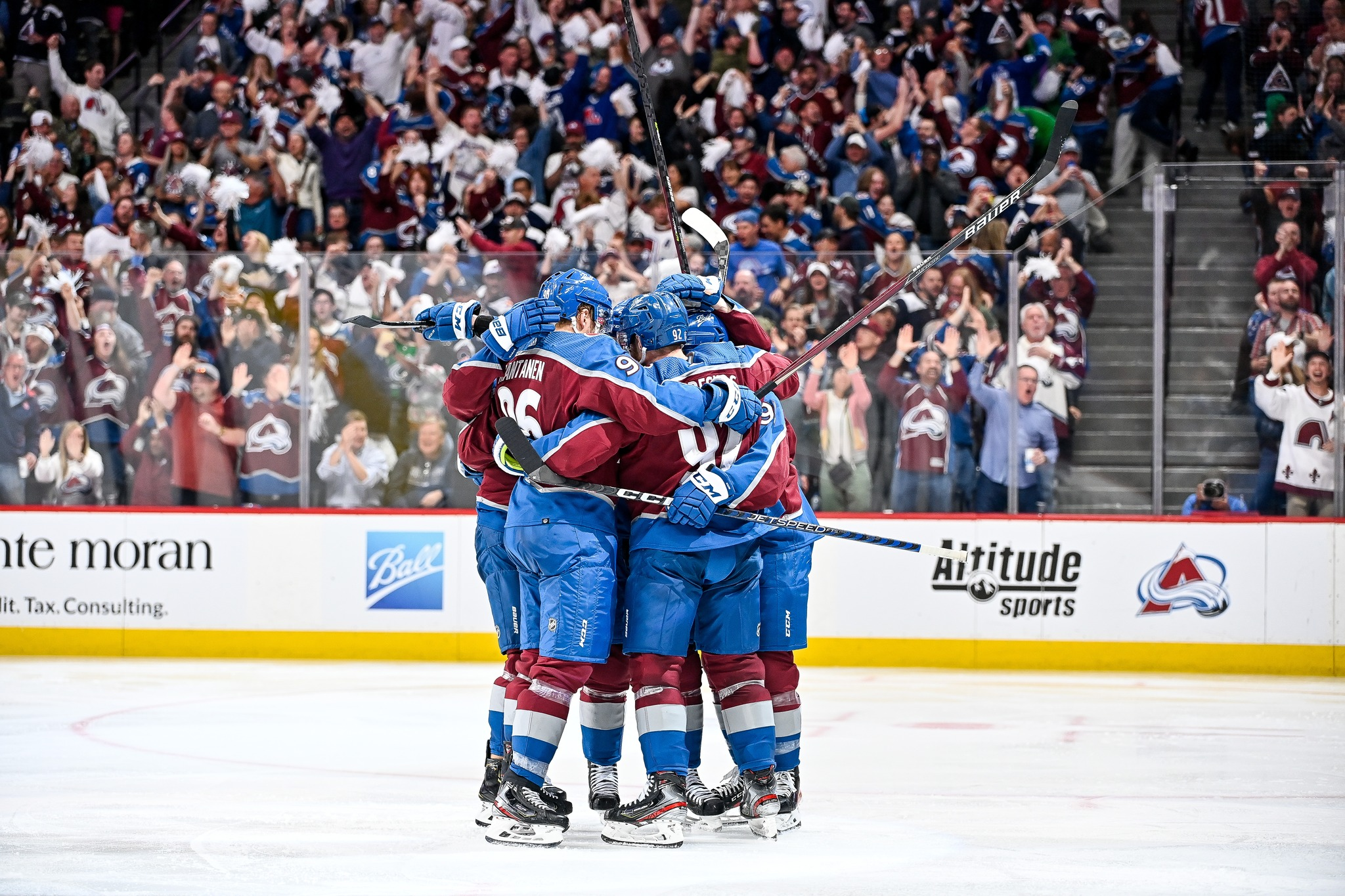 Denver is home to several sports teams and live games make for great team outings. Watch the Denver Broncos at Empower Field at Mile High from September to December.
Catch the Colorado Avalanche at Ball Arena from October through April. During the same time frame, Ball Arena also hosts Denver Nuggets games. All options guarantee an exciting experience and memorable team building activity!
Explore the Universe of Meow Wolf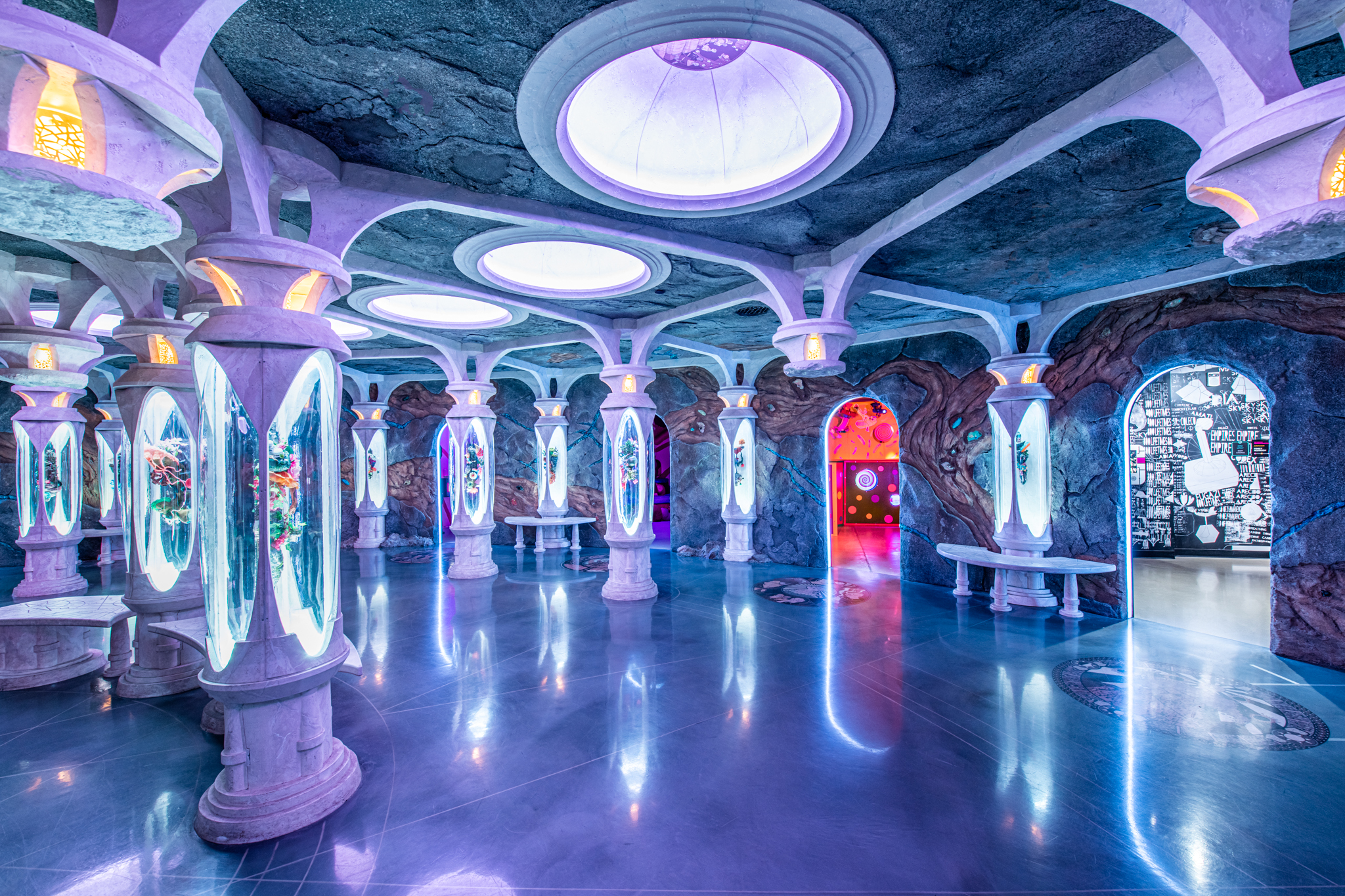 Meow Wolf Denver, also known as Convergence Station, is sure to have your team members talking. This unique team building activity takes place in an immersive art museum — which often feels like an adult funhouse.
Exhibits are highly engaging with otherworldly sights and sounds. Unlike most museums, visitors are also encouraged to touch the installations, play fun games, and seek out the underlying narrative. It may confuse visitors but also dazzles them with vibrant displays and a sense of discovery.
Wander Denver Botanic Gardens during Blossoms of Light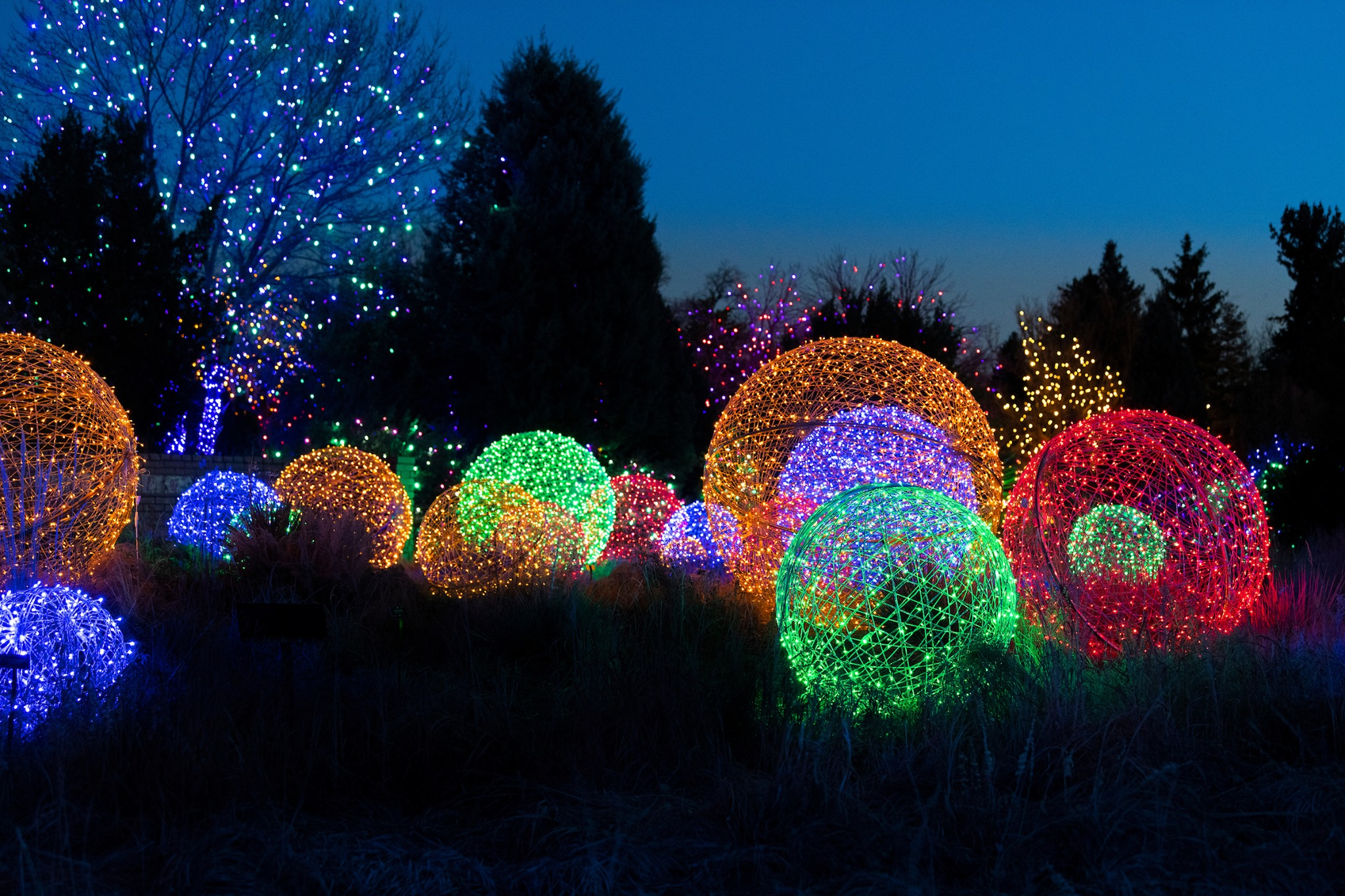 Wandering the Denver Botanic Gardens is a stellar winter team building activity. Your group can simply wander the downtown destination, which remains accessible year-round. Key winter exhibitions include the Ornamental Grasses Garden, Rock Alpine Garden, and Steppe Garden.
However, consider visiting the Denver Botanic Gardens during its holiday season festival, Blossoms of Light. This occurs from November 17 to January 6. Though chill temperatures are to be expected in the evening, the path is short and best experienced in 60-75 minutes. Warm up with hot chocolate at one of the on-site cafes and make this a new company tradition!
Plan a Super Holiday Party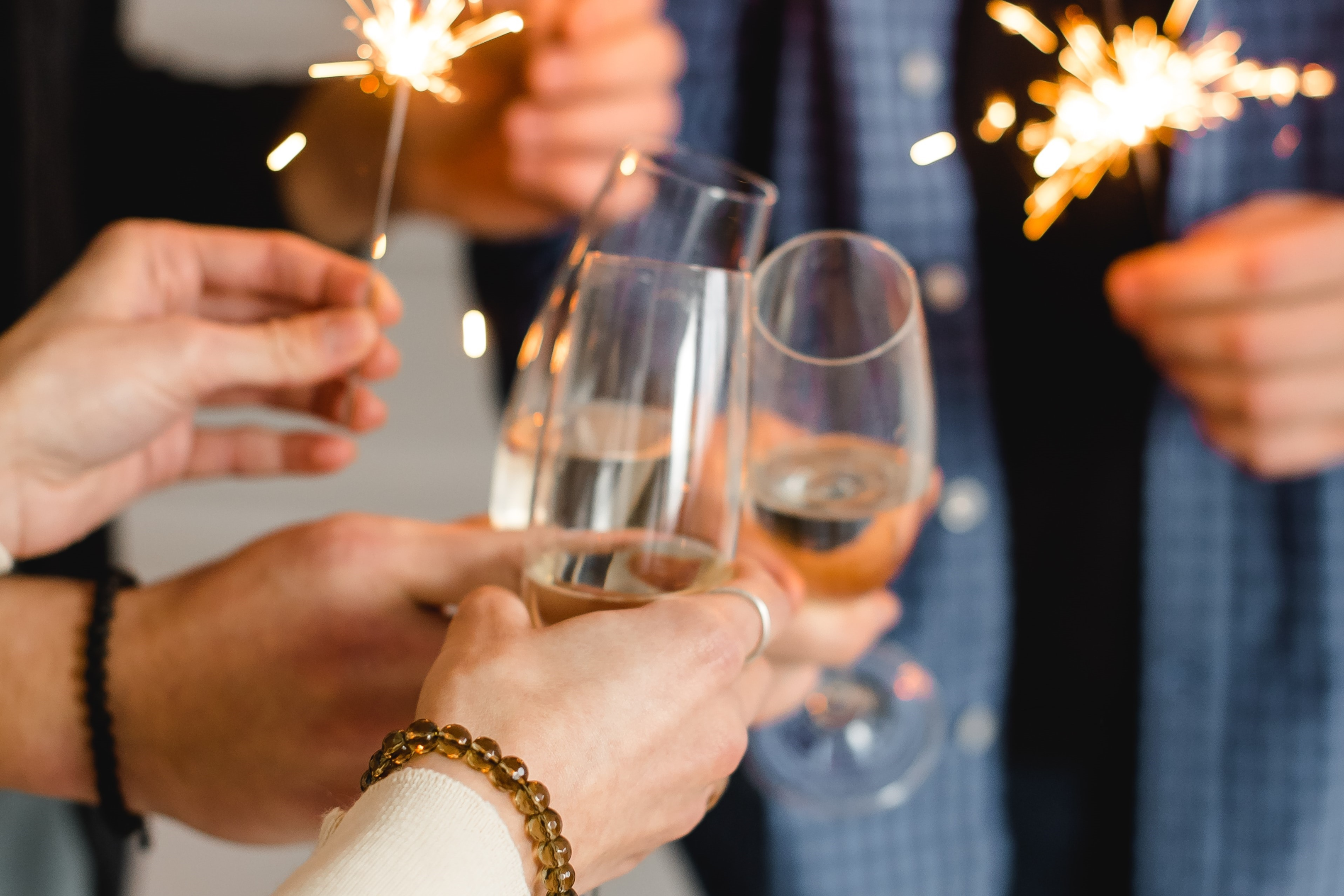 A company holiday party may be one of the more obvious winter team building activities. But consider a fun spin this year! Deviate from the traditional office holiday parties with a unique theme or engaging opportunity.
Your super holiday party agenda could include Secret Santa gifting or a holiday cookie exchange. Maybe your team members rally around a charitable cause, like those coordinated by the Denver Rescue Mission and Toys for Tots. Also consider a change of scenery — rather than the office, opt for one of several great corporate event venues.
Active Denver Team Building Activities in Winter
Plan Fun Group Activities at Archery Games Denver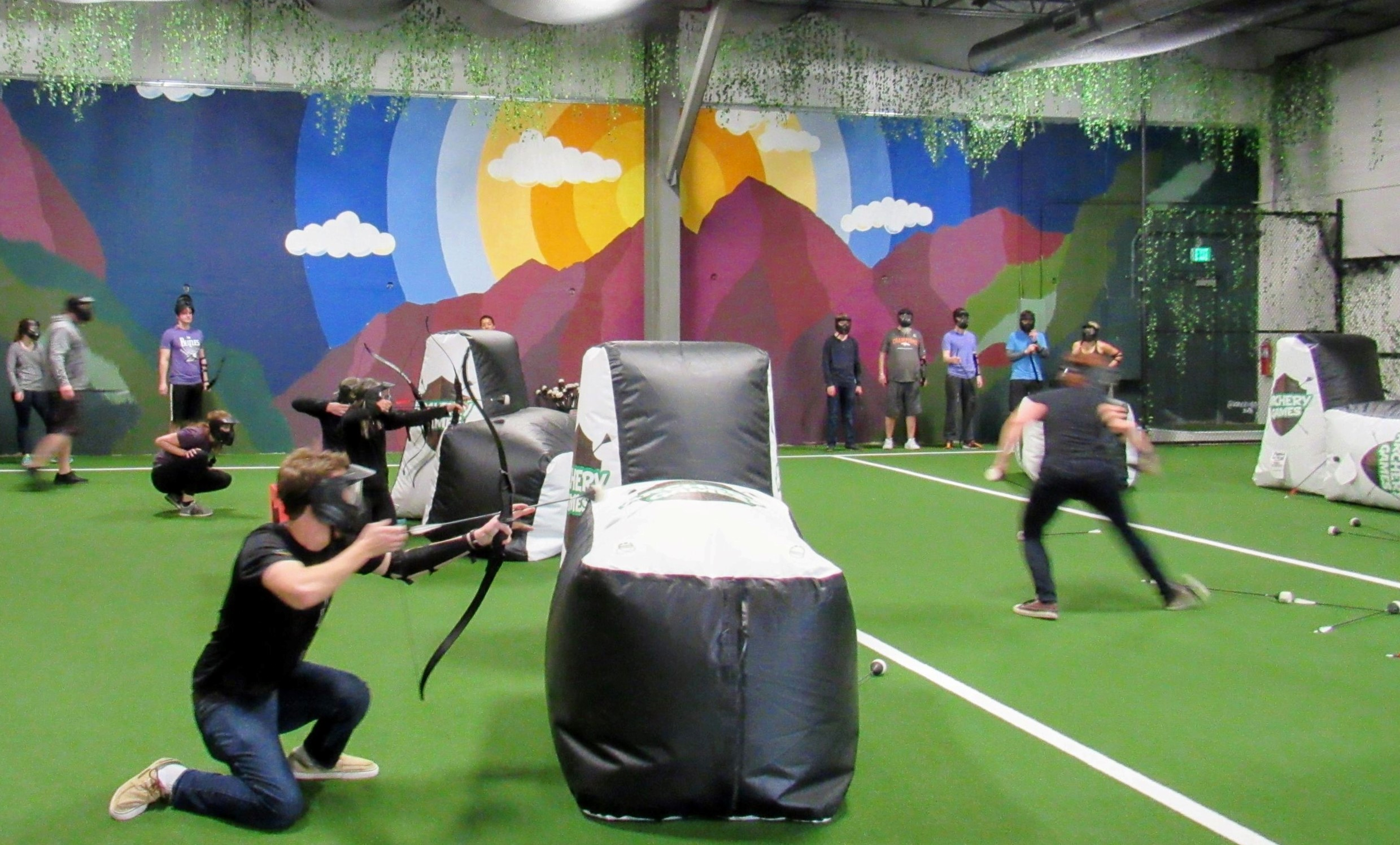 Engage in some friendly competition at Archery Games Denver. Here, teams compete in a variety of games with an objective similar to dodgeball.
But unlike the gym class version, participants are given bows and foam-tipped arrows. This creative spin makes for a fun and challenging team building activity! Programs are tailored to corporate events' goals and team members' abilities.
Go Snowshoeing at Rocky Mountain National Park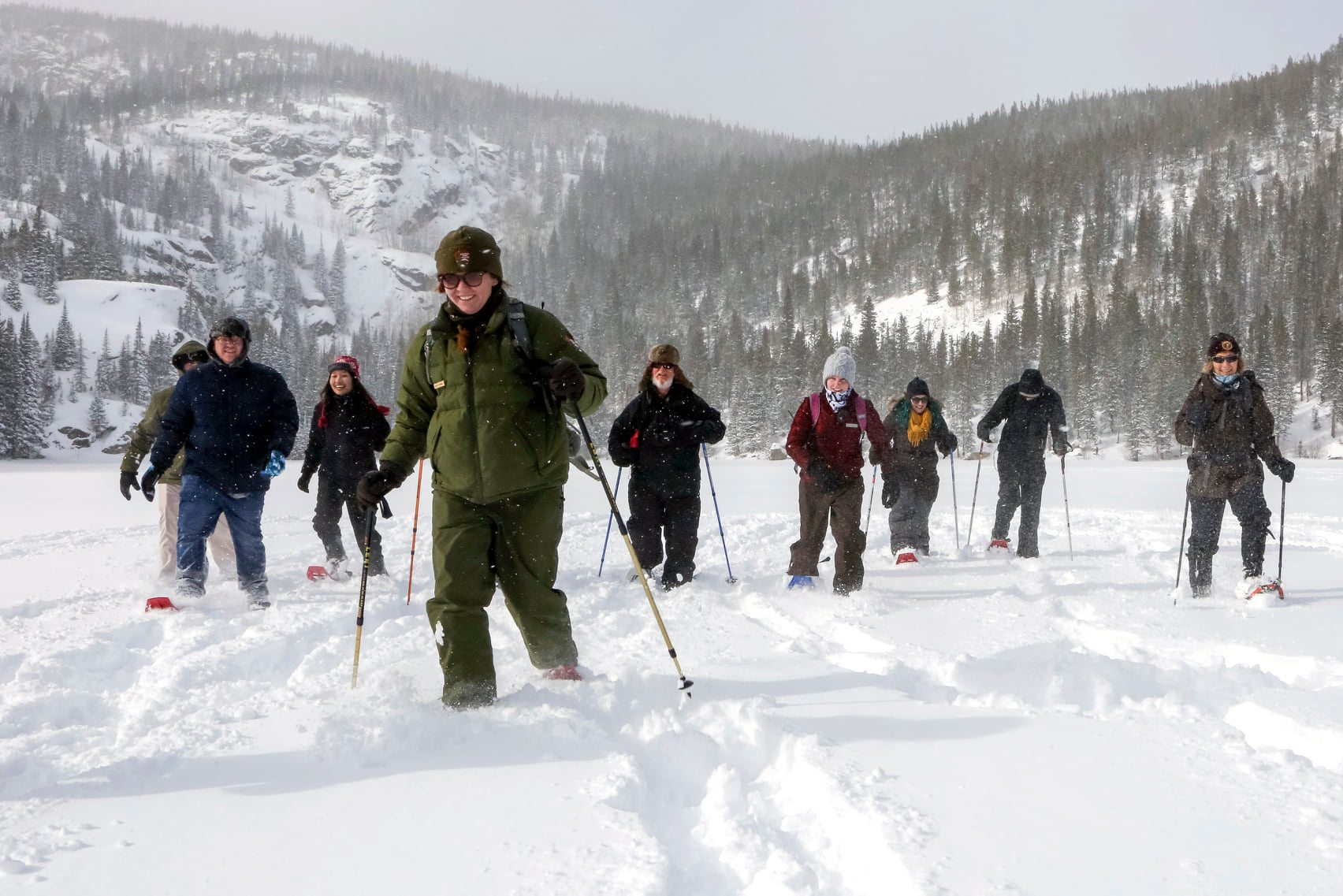 Take a ranger-led snowshoeing tour through the stunning Rocky Mountains! Tours are free and available at Rocky Mountain National Park from mid-January to the beginning of March. Given that reservations are limited to six people per company, this team building activity is best suited for small groups.
However, larger groups can always explore snowshoeing trails like Emerald Lake without a ranger. Either way, this is sure to be one of the most scenic Colorado team building events!
Take a Corporate Retreat to a Colorado Ski Resort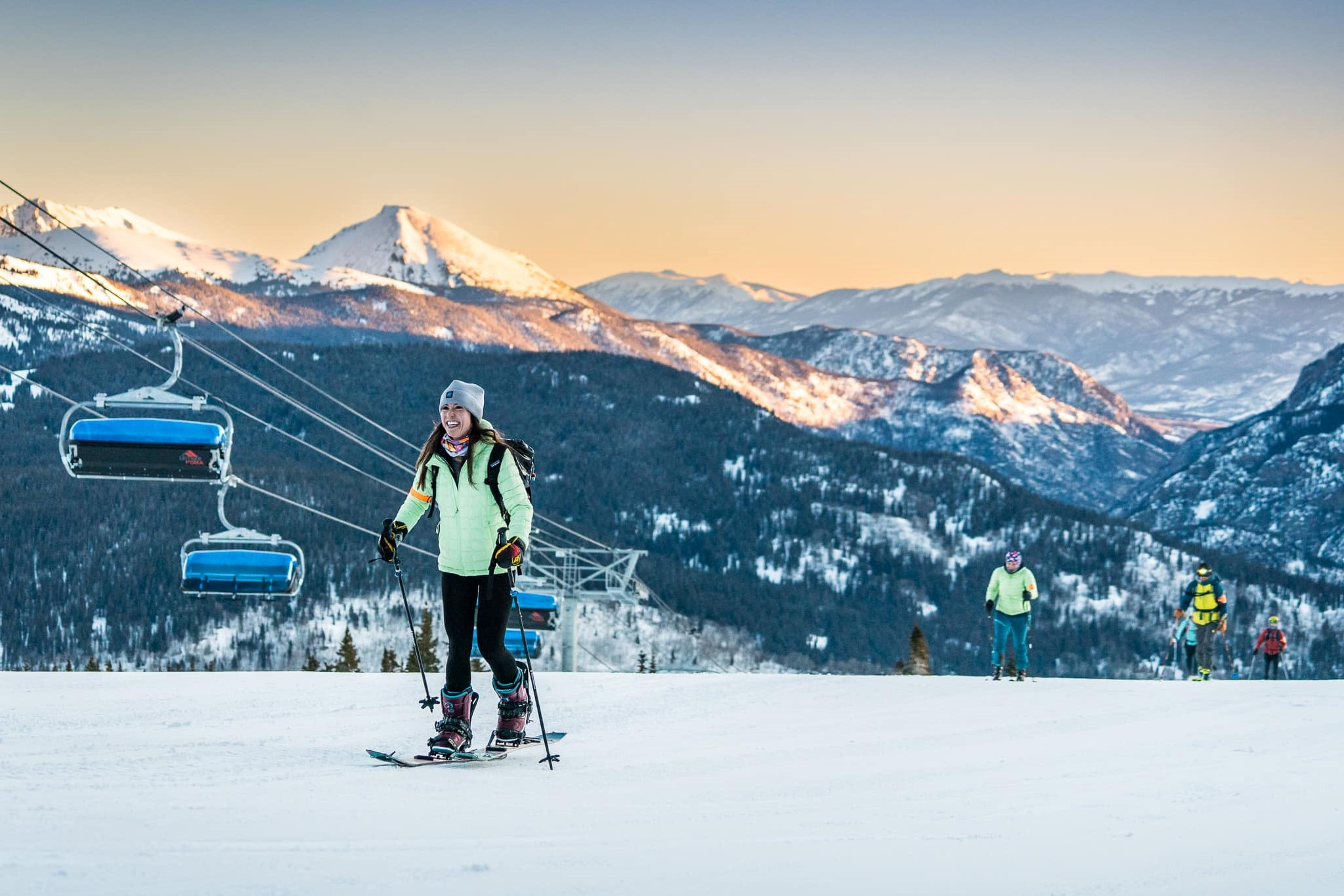 Wow your team members with a trip to one of Colorado's world-class ski resorts. Few traditional team building retreats are as luxurious! Many resorts offer ski-in, ski-out lodging and après ski fun, like on-site hot tubs and fine dining.
Consider destinations near Denver like Keystone Resort, Copper Mountain, and Winter Park Resort. All offer gear rentals, lessons, and terrain for every skill level.
Exercise Team Work at Warrior Challenge Arena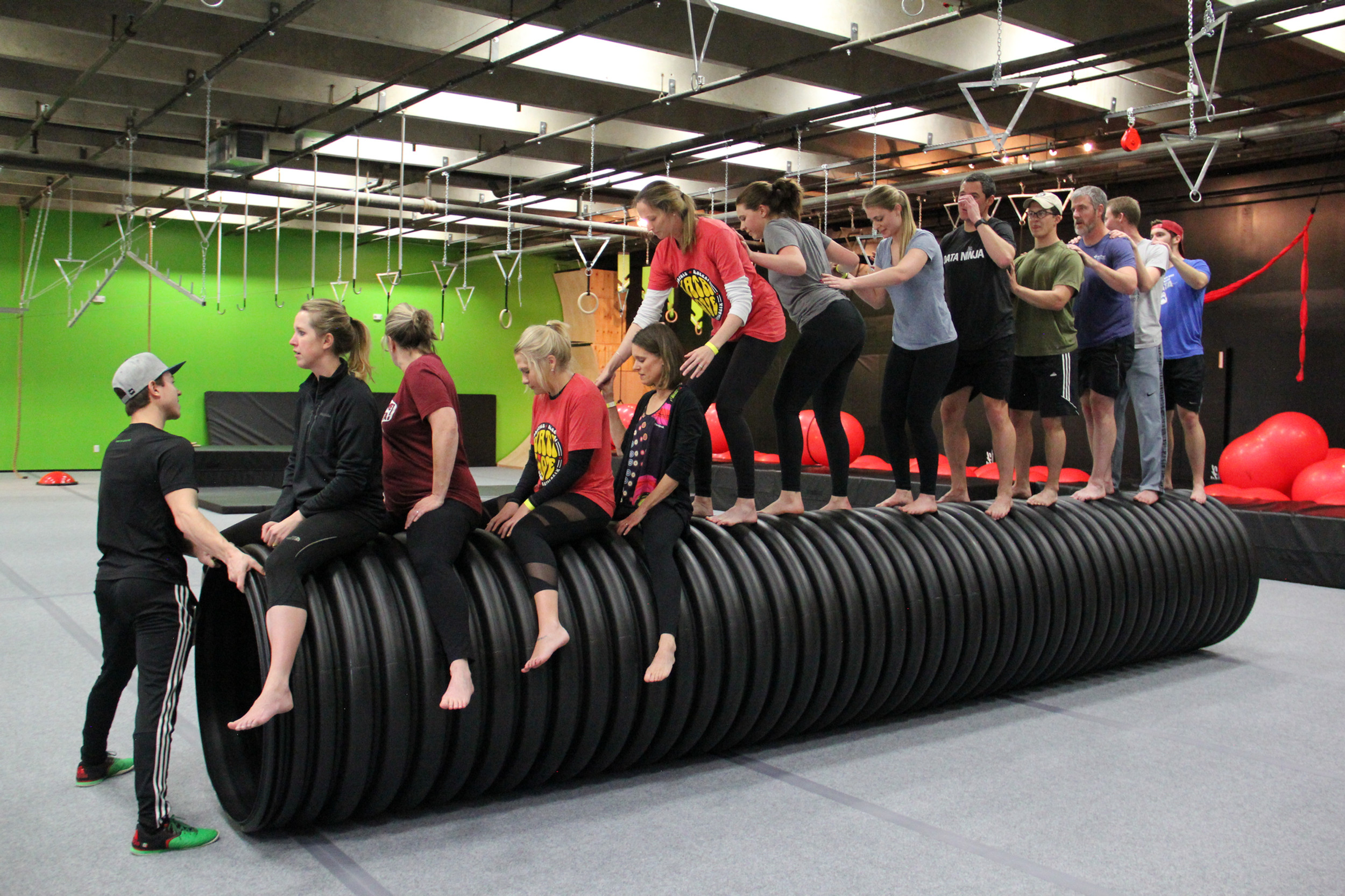 Warrior Challenge Arena offers one of the best team building activities in Denver. Its American Ninja Warrior-style gym allows groups to play games and conquer challenges in a fun, collaborative environment.
The attraction tailors the experience to team members' abilities and skill levels. It also addresses the goal of your corporate event, whether that be team bonding or personal development.
Sign Up for a Charity Run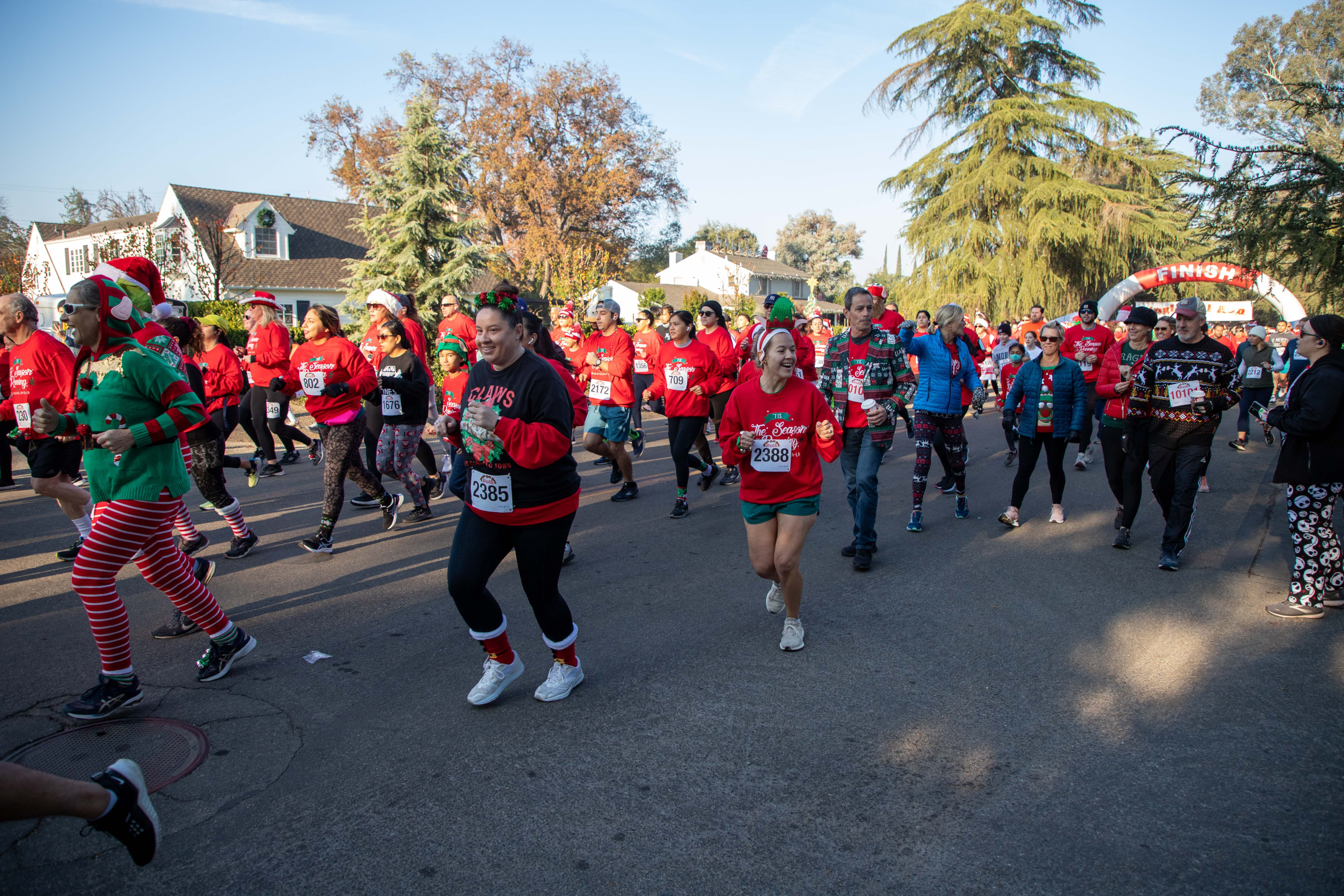 The Denver Metro region hosts several charity runs throughout the year for a variety of causes. For example, the Thornton Winterfest 5k supports Food For Hope, which supplies Adams County children with weekend food bags and aids the Northglenn High Food Bank.
The Denver Jingle Bell Run supports the Arthritis Foundation and ongoing medical research. These races are scheduled to occur on December 9 and 10, respectively. RunGuides overviews other fundraising opportunities.
Food-Centric Team Building Activities in Denver
Enjoy Team Bonding on a Cocktails & Tastes Tour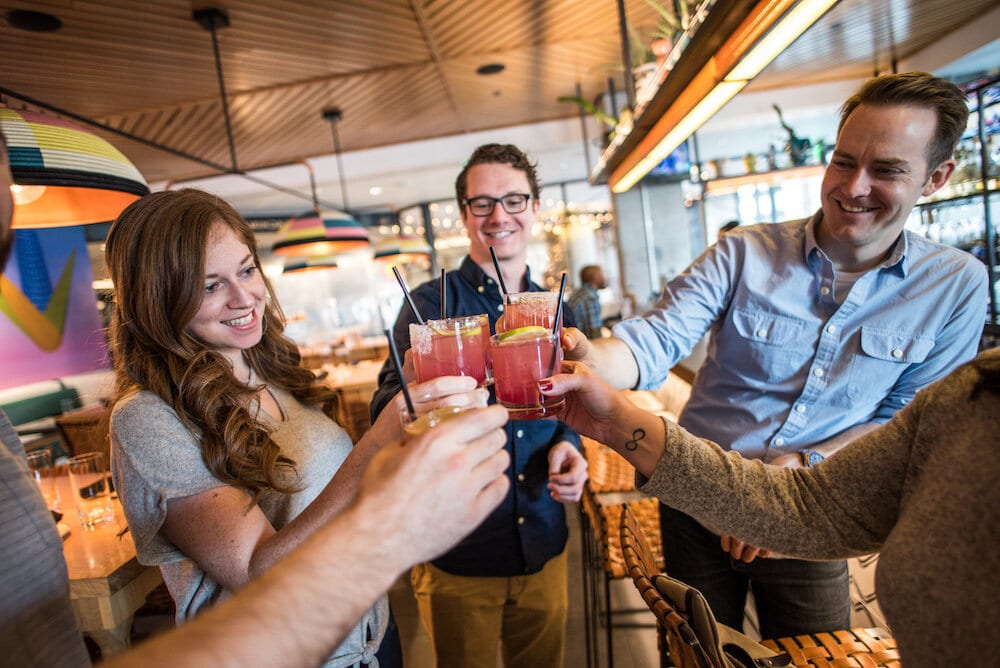 Many of the best team building activities occur over drinks! Allow your group to loosen up and enjoy an afternoon on our Cocktails and Tastes Tour. This leveled-up happy hour features four boozy beverages and three heavy appetizer pairings.
Stops include Poka Lola Social Club and Tavernetta, some of the best restaurants in Denver. Throughout the experience, your Delicious Denver Food Tours guide will provide insights into the city and its dining scene. These team building events are available Tuesday through Sunday from 4:30-6:30 pm and accommodate various group sizes.
Learn Practical Skills in a Cooking Class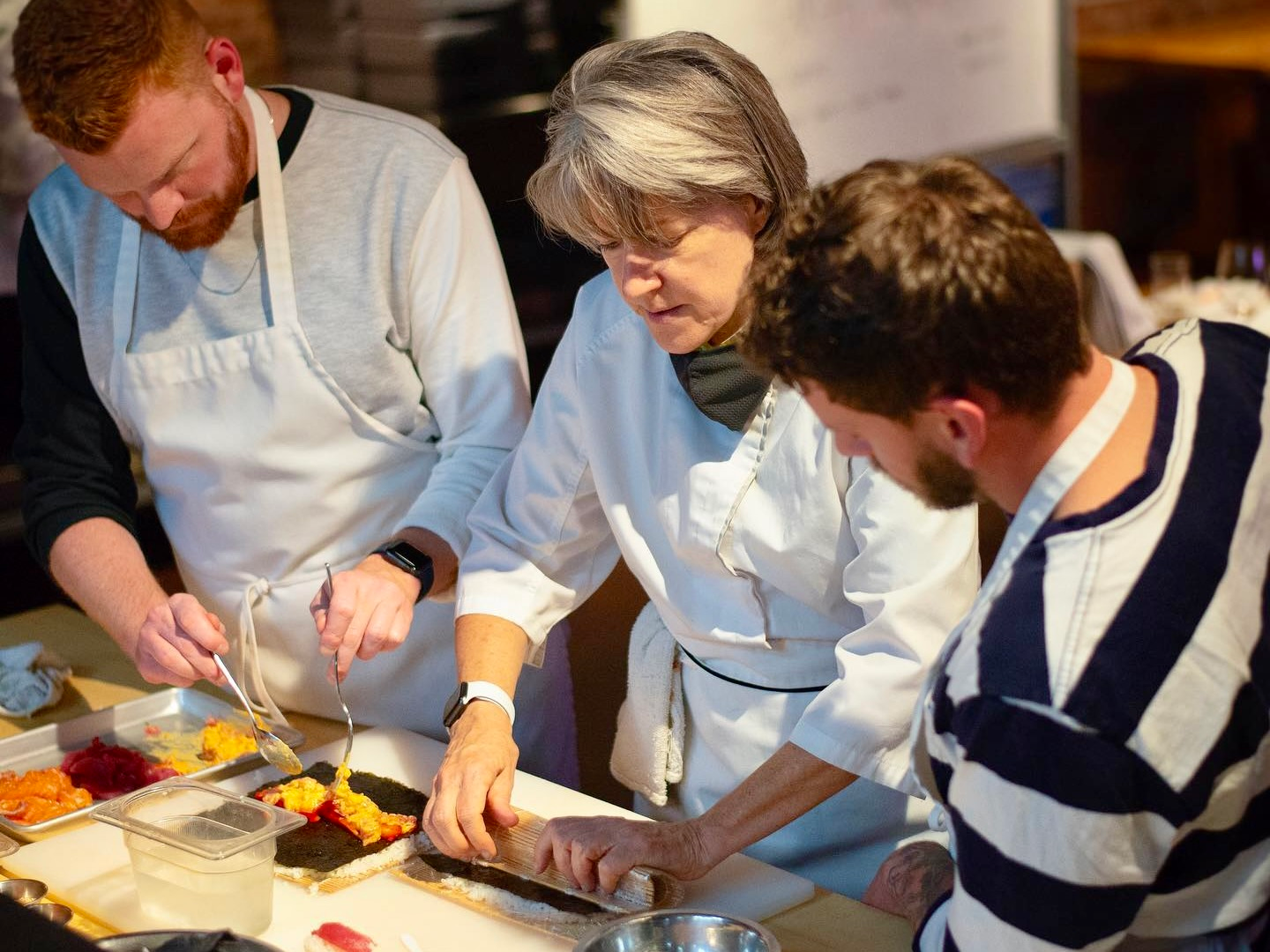 Cook Street School of Culinary Arts hosts stellar Denver team building activities in winter. Small groups can opt for public classes, which cover a range of skill sets. This includes classic cooking techniques, baking and pastry making, and global cuisines. Think Southeast Asian street food, regional cooking throughout Europe, Caribbean flavors, and more.
Planning a team outing for a larger group? Cook Street also hosts private classes for up to 35 guests. These overview your choice of French, Italian, or New American cuisine.
Book Afternoon Tea at The Brown Palace Hotel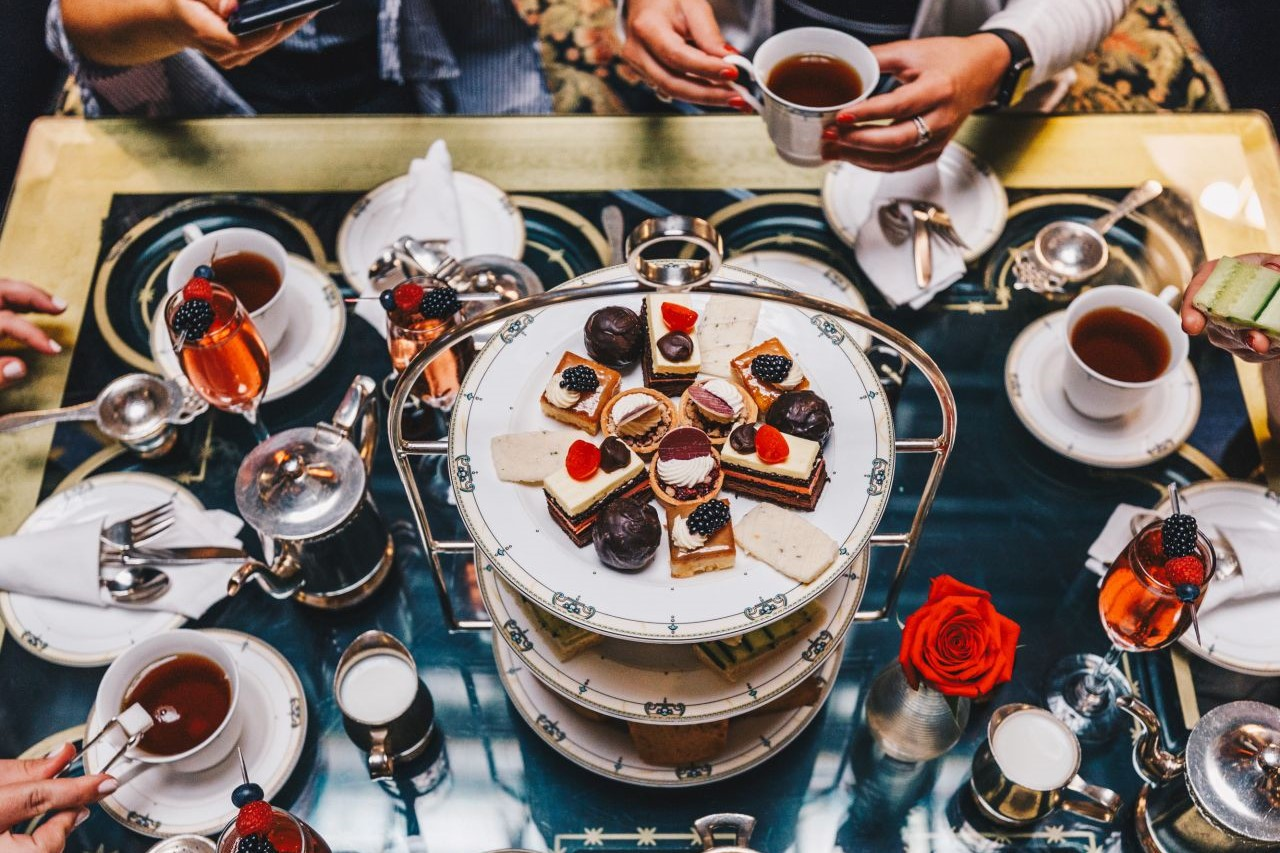 High Tea at the luxurious Brown Palace Hotel is always a treat. But the cozy atmosphere and hot beverages are especially enjoyable on a snowy afternoon. Reserve a table (or several) for your next team outing.
Guests can expect a variety of loose-leaf options, paired perfectly with house-made pastries and tea sandwiches. Live pianists and other musicians play lounge tunes daily.
Sample Global Cuisines on a Dinner Tasting Tour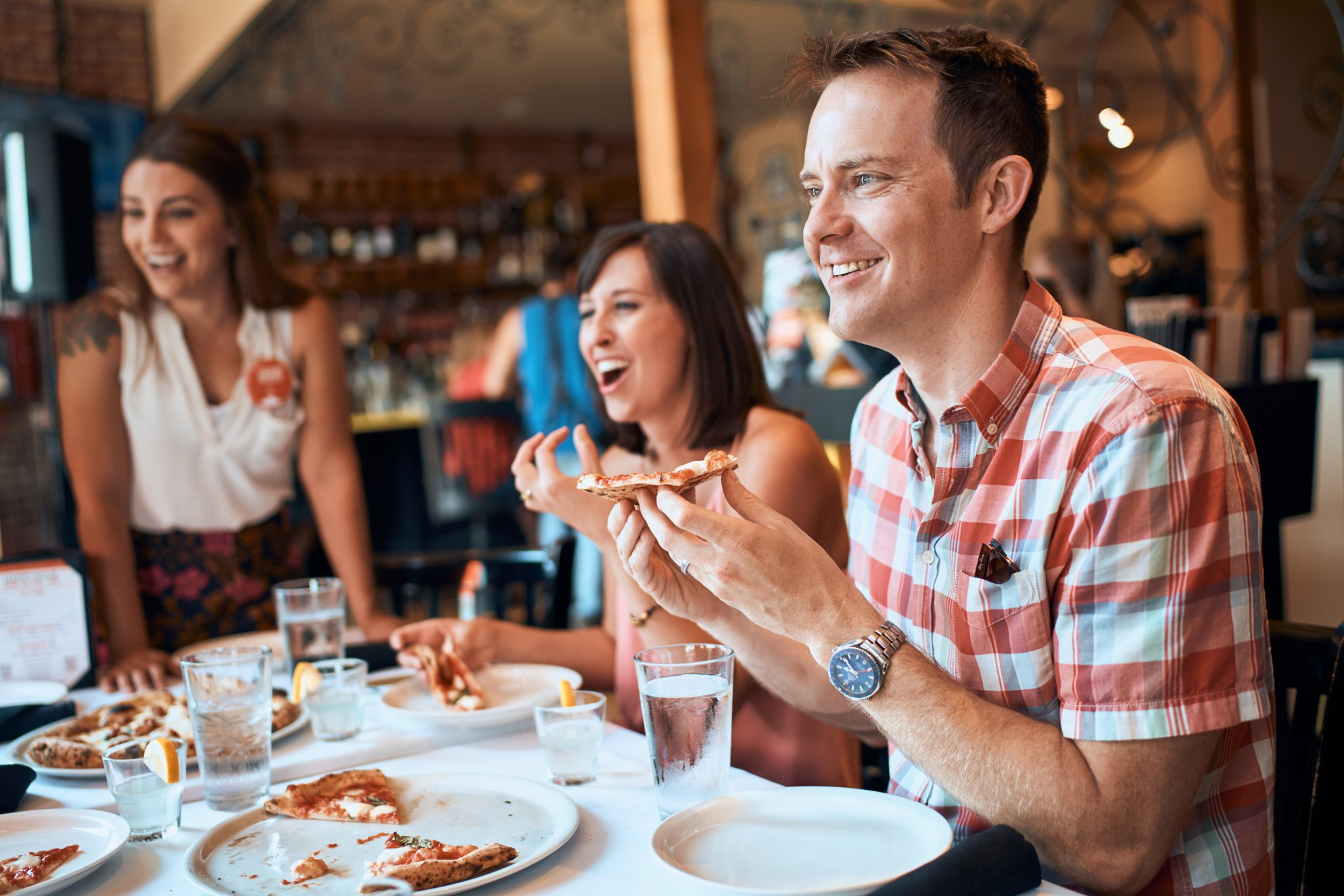 Want to celebrate camaraderie over a company dinner without worrying about allergies and dietary preferences? Been to too many boring corporate dinners where you only talk to the two or three people seated next to you?
Our Dinner Tasting Tour offers a variety of flavors that satisfies everyone's tastes and piques their curiosity. During the three hour walking tour, your group will have the chance to mix and mingle with numerous members of your team.
Best of all, every stop features paired cocktails, providing more opportunities for your guests to connect as they discuss the tastings and their own culinary preferences. All can bond over the shared love of food!
Unique Denver Team Building Activities in Winter
Be Wowed by The Wild Game Entertainment Experience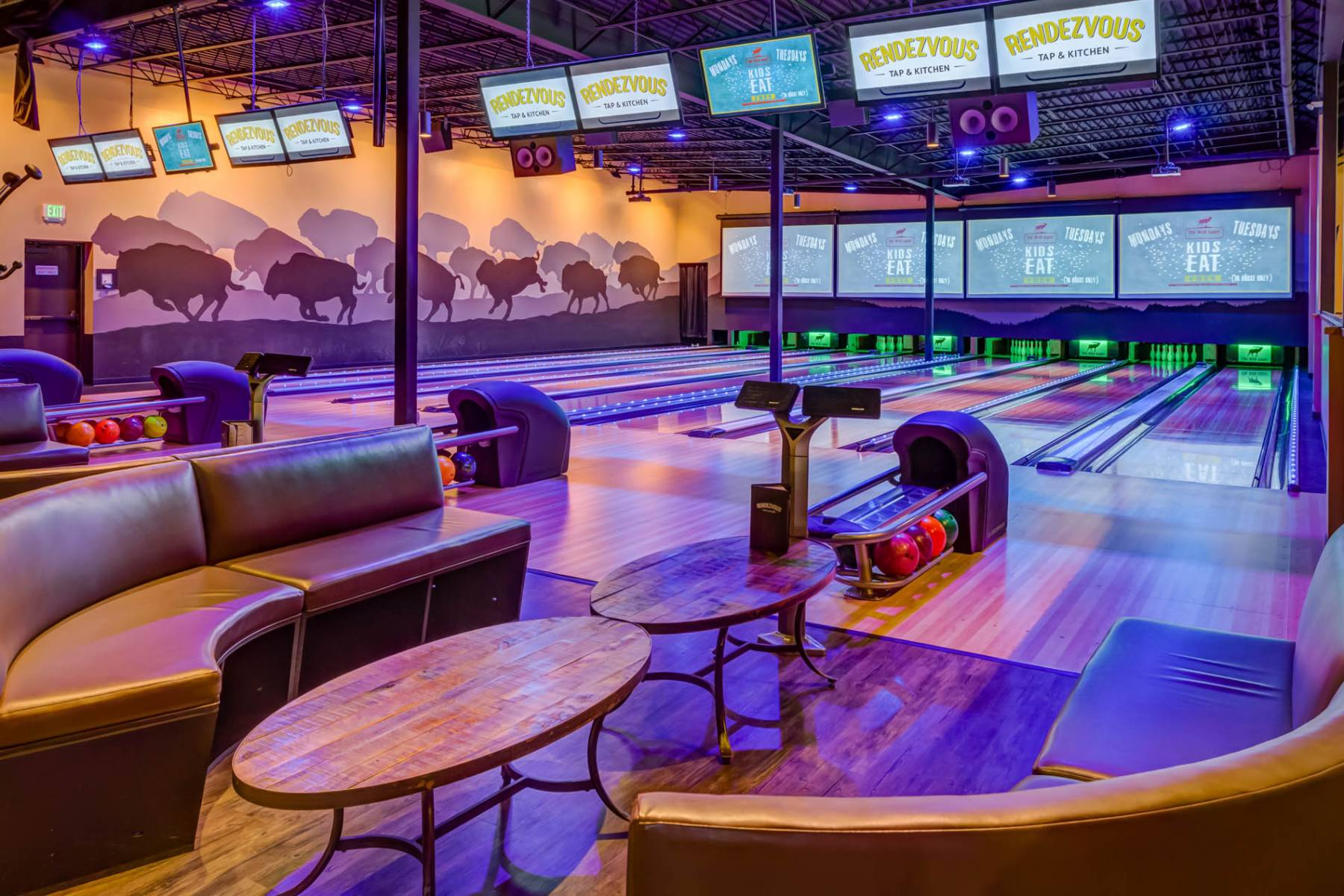 Located in Evergreen, The Wild Game Entertainment Experience caters to a variety of interests. Team building activities include bowling, an arcade with old-school video games, pool and ping pong tables, and more. Dining is also available on-site and a private banquet room can be reserved for larger company outings.
Throw Darts at Fight Club Denver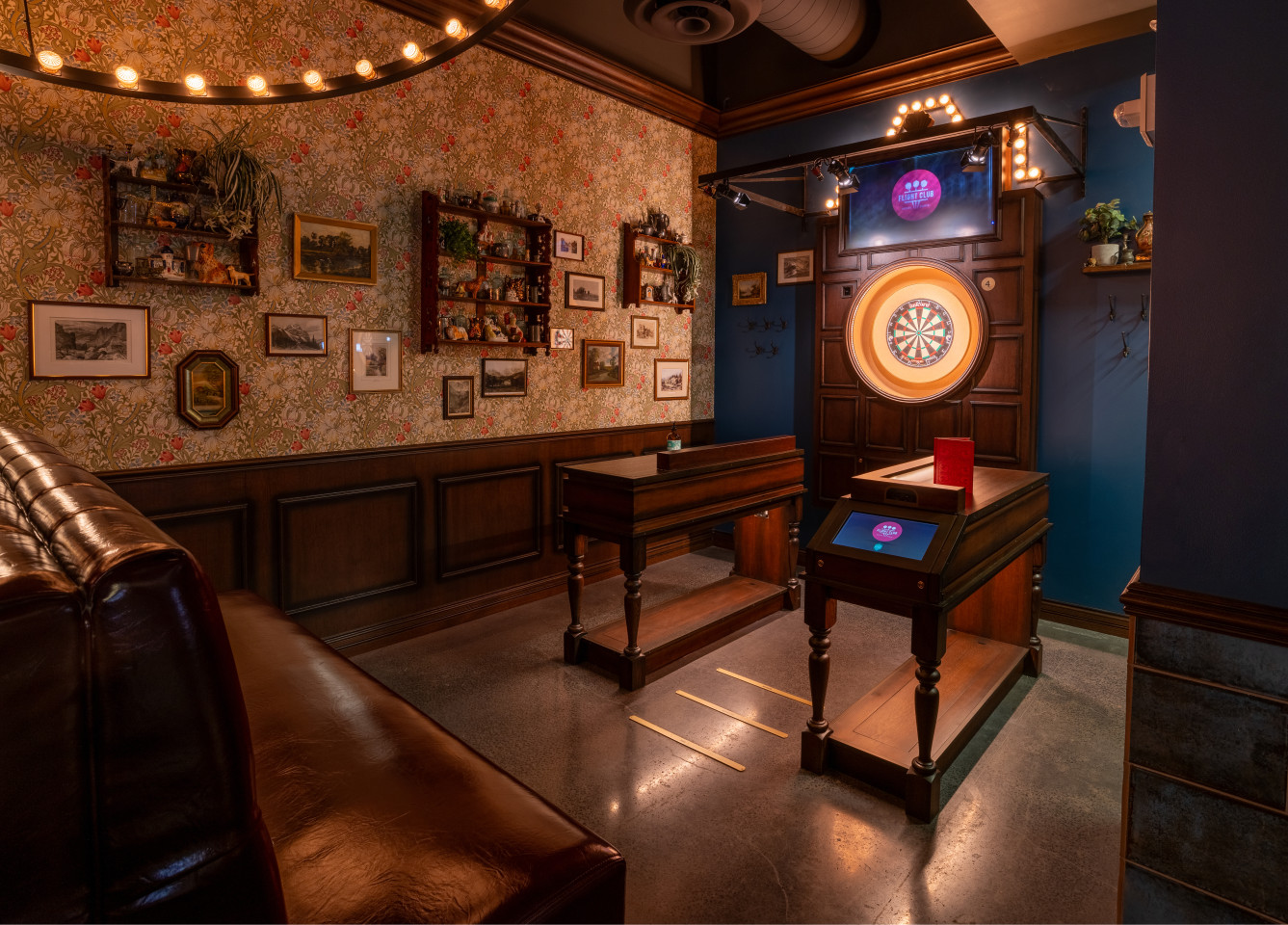 Fight Club Social Darts® is the newest place to host team building activities in Denver. It opened in the Union Station neighborhood this summer. Groups of 2-12 can book an oche, a private playing area.
Corporate groups of 13+ can opt for a dedicated event space. This includes the Dhara Room, Purlieu Room, Revel Room, and Bar and Azure Patios. Each space has three oches and capacities range from 75-180 people. The entire venue can also be booked, granting the use of twelve oches and accommodating up to 500 guests.
Play Board Games and More at Grandma's House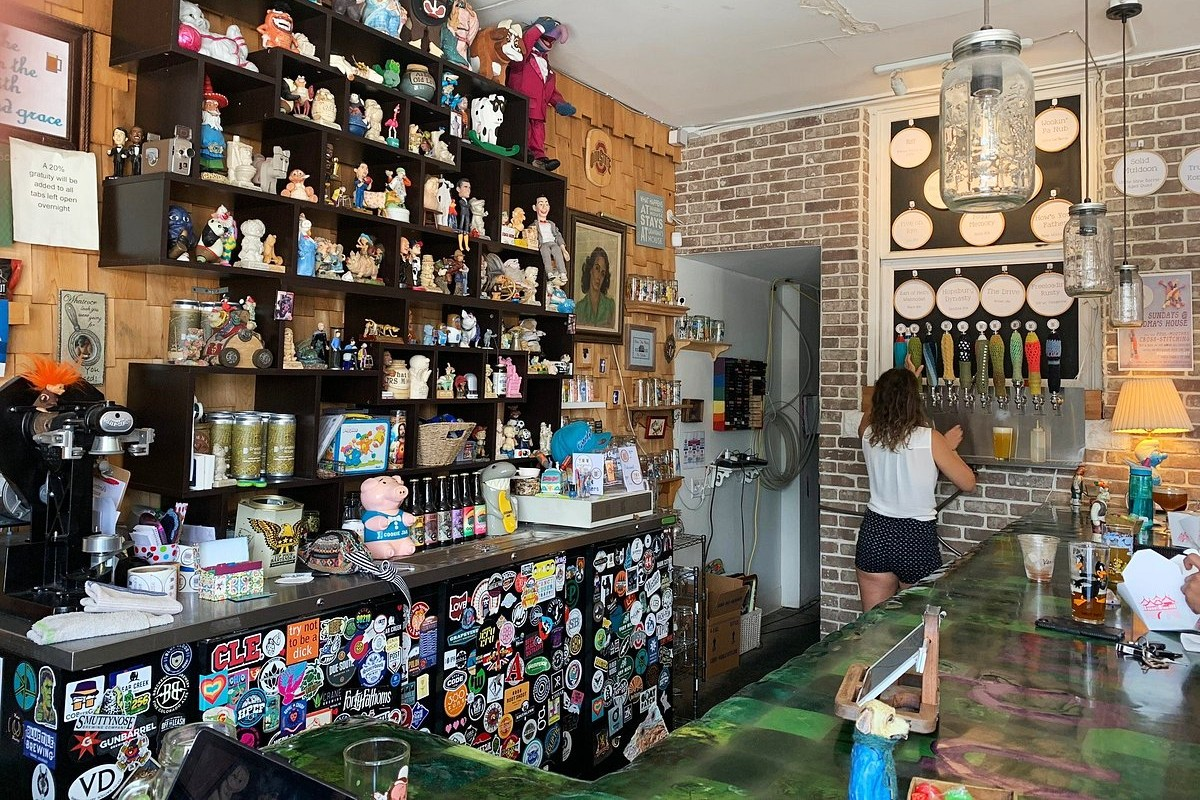 If you're looking for a low-key team outing, head to Grandma's House. This small, local brewery on South Broadway has a lengthy craft beer menu, as well as many non-alcoholic beverages.
But what really makes Grandma's House a local favorite is its wide selection of board games and fun event calendar. Encourage team bonding over weekly comedy shows, Tuesday night bingo, trivia challenges, and more.
Plan a Party with The Murder Mystery Company
Introduce some intrigue to your next corporate event! The Murder Mystery Company hosts some of the most unique team building activities in Denver. Its private events can be tailored to your group size, venue, and preferred theme.
The company's professional planners take care of the details, creating an exciting narrative that will entertain attendees. The fun evening will encourage team bonding, as well as friendly competition as groups aim to identify the culprit.
Practice Team Skills at EscapeWorks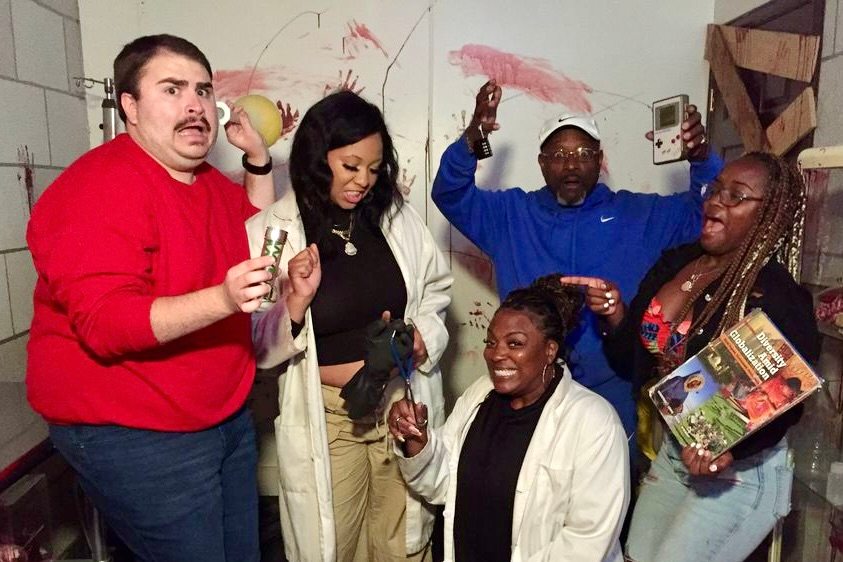 Undeniably, EscapeWorks is one of the best Denver team building activities in winter. Not only is the experience fun and engaging, but it also builds practical skills! Groups must communicate, be detail-oriented, exercise time management, and collaborate to solve clues and complete challenges.
This Denver escape room has a variety of themes. Select from options like Casino Heist, Egyptian Tomb, and Blackbeard's Brig. Rooms vary in difficulty, accommodating the whole team and its skill levels.
See City Landmarks on a Scavenger Hunt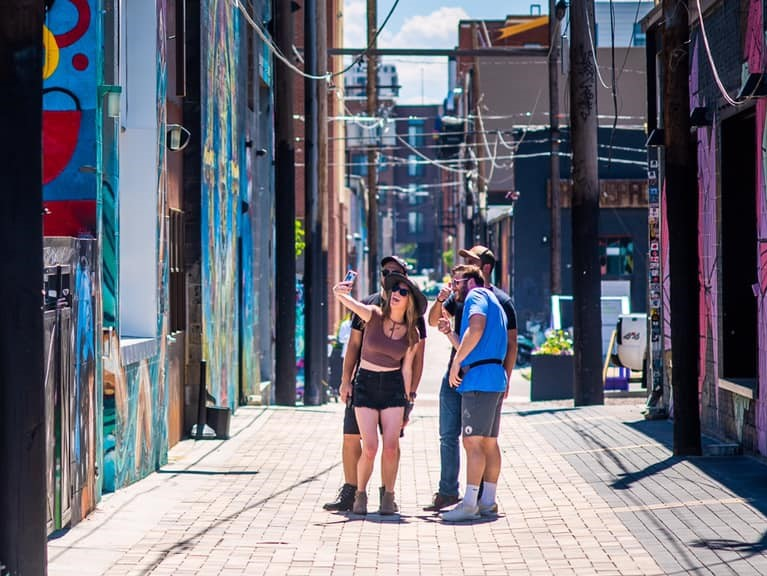 Let's Roam makes it easy to plan team building activities in Denver. Its digital tours are engaging and easy to follow. Each scavenger hunt list features landmarks in various neighborhoods and metro areas.
Select from scavenger hunt options like LoDo: A Feast for All Your Senses, the Cherry Creek North 'Nifty Nuggets' Hunt, and Aurora's Awe-tastic Adventure.
Book an Oxotic Supercar Driving Experience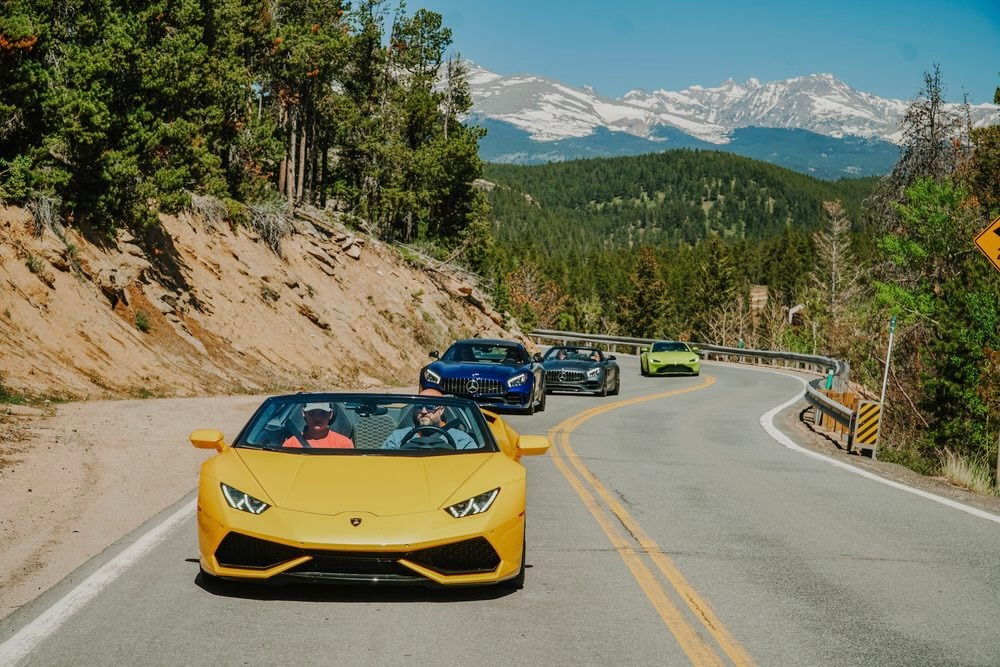 Want to enjoy the wintery outdoors without the cold? Book a tour with Oxotic Supercar Driving Experience. Based in Golden, this innovative company allows groups to drive and ride in luxurious, modern vehicles. The Oxotic fleet features models by Lamborghini, McLaren, and Aston Martin.
A lead vehicle will guide your group into the Rocky Mountains, capturing incredible photos along the way. Packages range from 15-105 miles and can be scheduled year-round. If weather hinders the experience, your corporate event can be rescheduled without additional costs.
Enjoy Dinner and a Show at Comedy Works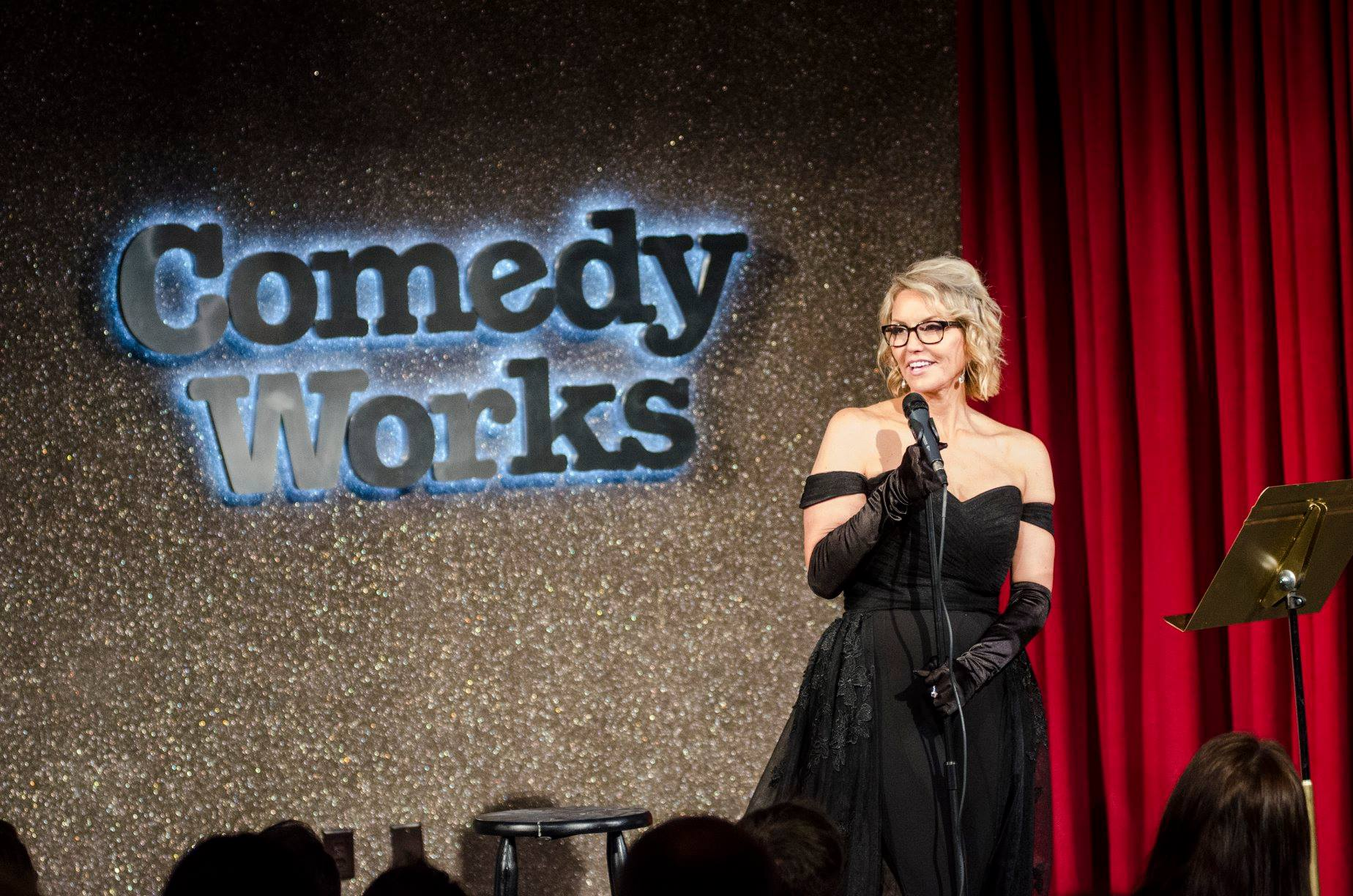 Comedy Works is a great place to host corporate team building activities in Denver! This mainstay features world-famous and up-and-coming comedy acts at its downtown and Greenwood Village locations.
Drinks are available at both venues, but those interested in dinner and a show should opt for Comedy Works South. Dine at Lucy Restaurant above the club, granting a delicious meal and priority seating in the venue's front six rows.
Belt Out a Chorus at a Karaoke Bar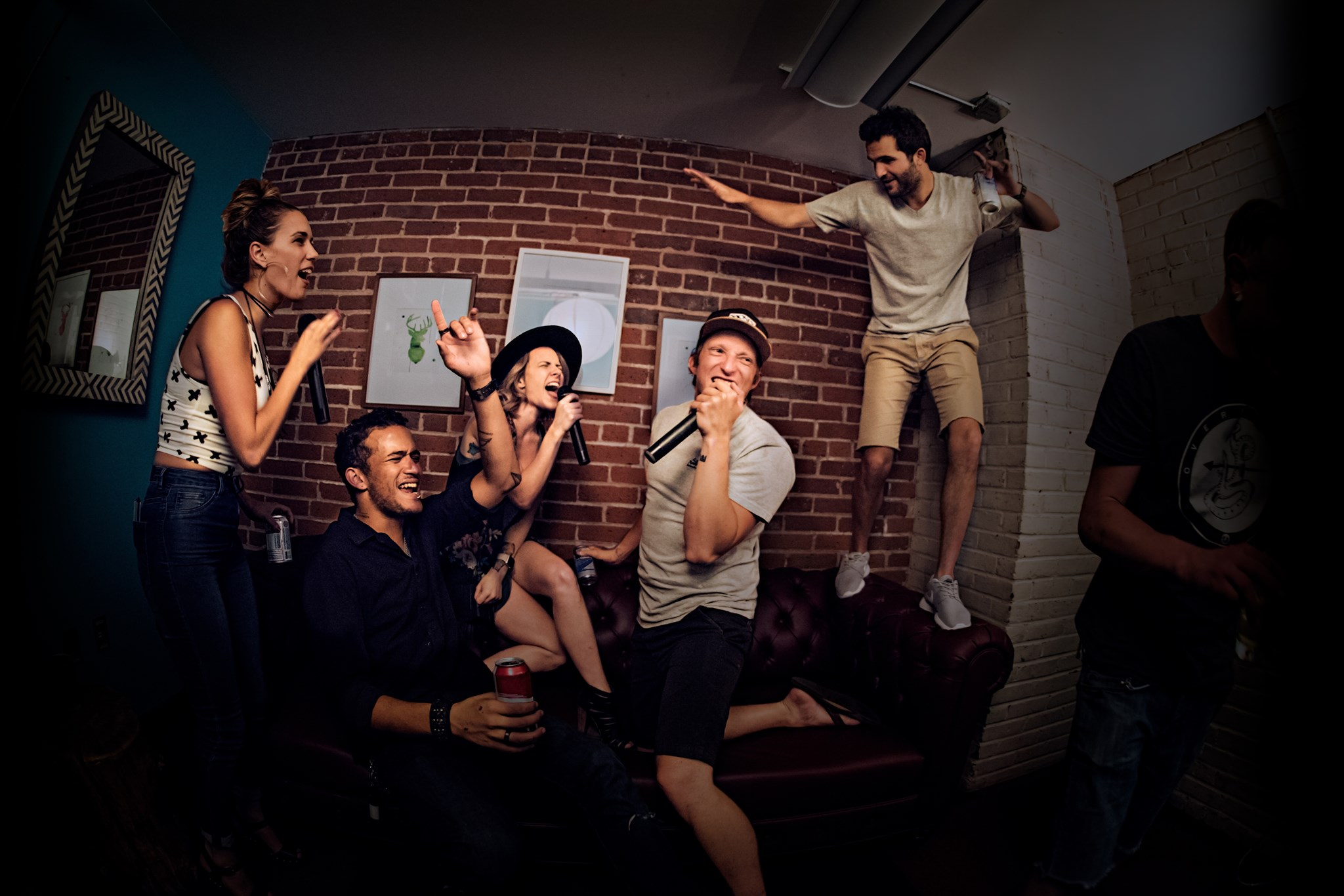 Allow team members to take the spotlight with a fun evening of karaoke! There are several spots with private karaoke rooms in the Denver Metro region, including Punch Bowl Social and U&I BBQ Karaoke Bar.
These are great for corporate team building activities, providing control over the playlist and dining on-site. Menus feature sharable dishes, perfect for large groups, as well as cocktails to get the party going!
Learn to DIY with a Woodworking Class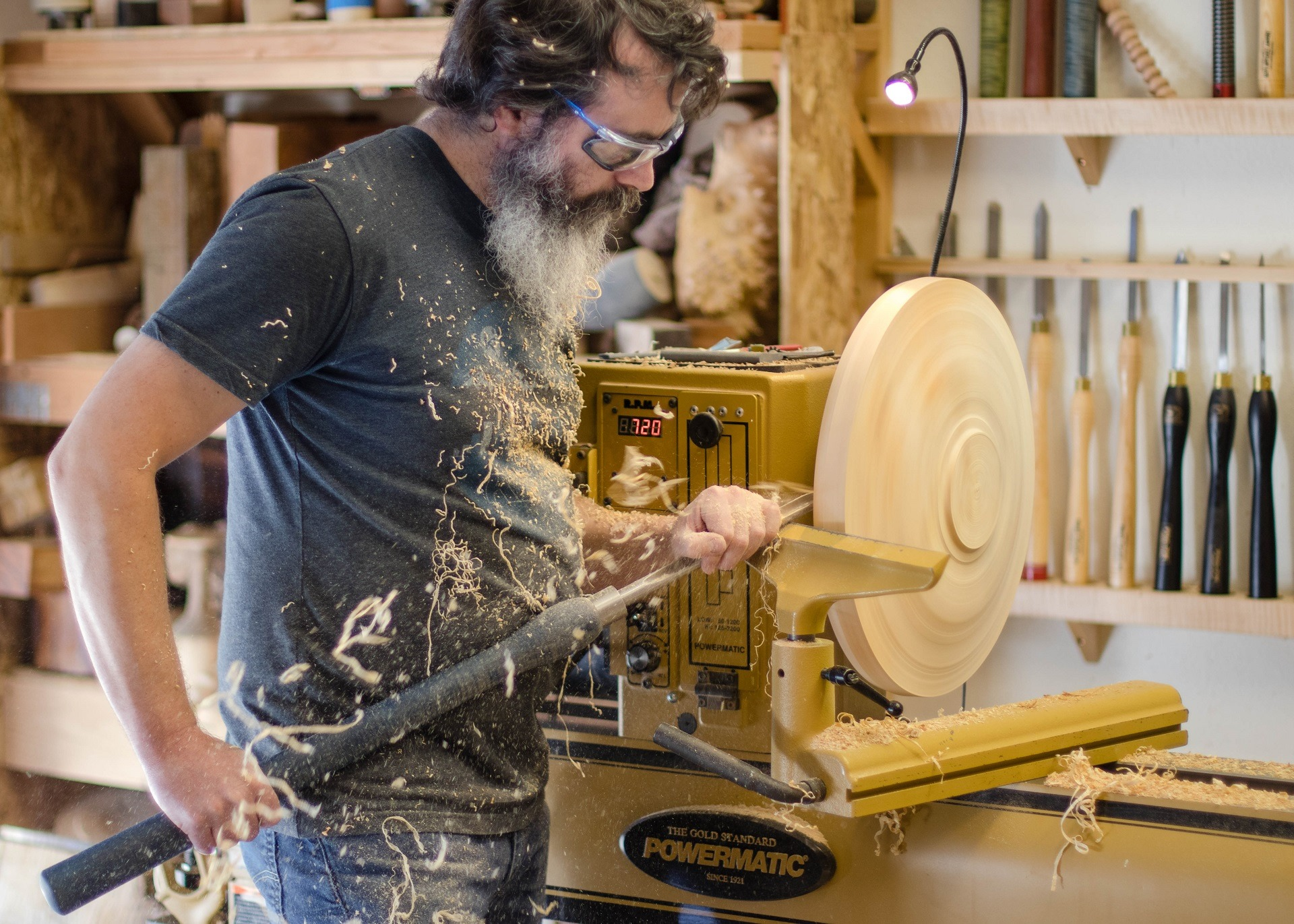 Bond over a new skill by booking a private woodworking class with Denver Tool Library. Classes cater to groups of as few as four participants and accommodate all experience levels. There's Tools 101, as well as easy projects like picture frames, cutting boards, and floating shelves.
In addition to woodworking classes, Denver Tool Library also instructs groups on the basics of welding, sewing, and practical skills like home and garden DIYs.
Design a Masterpiece in a Glass-Blowing Class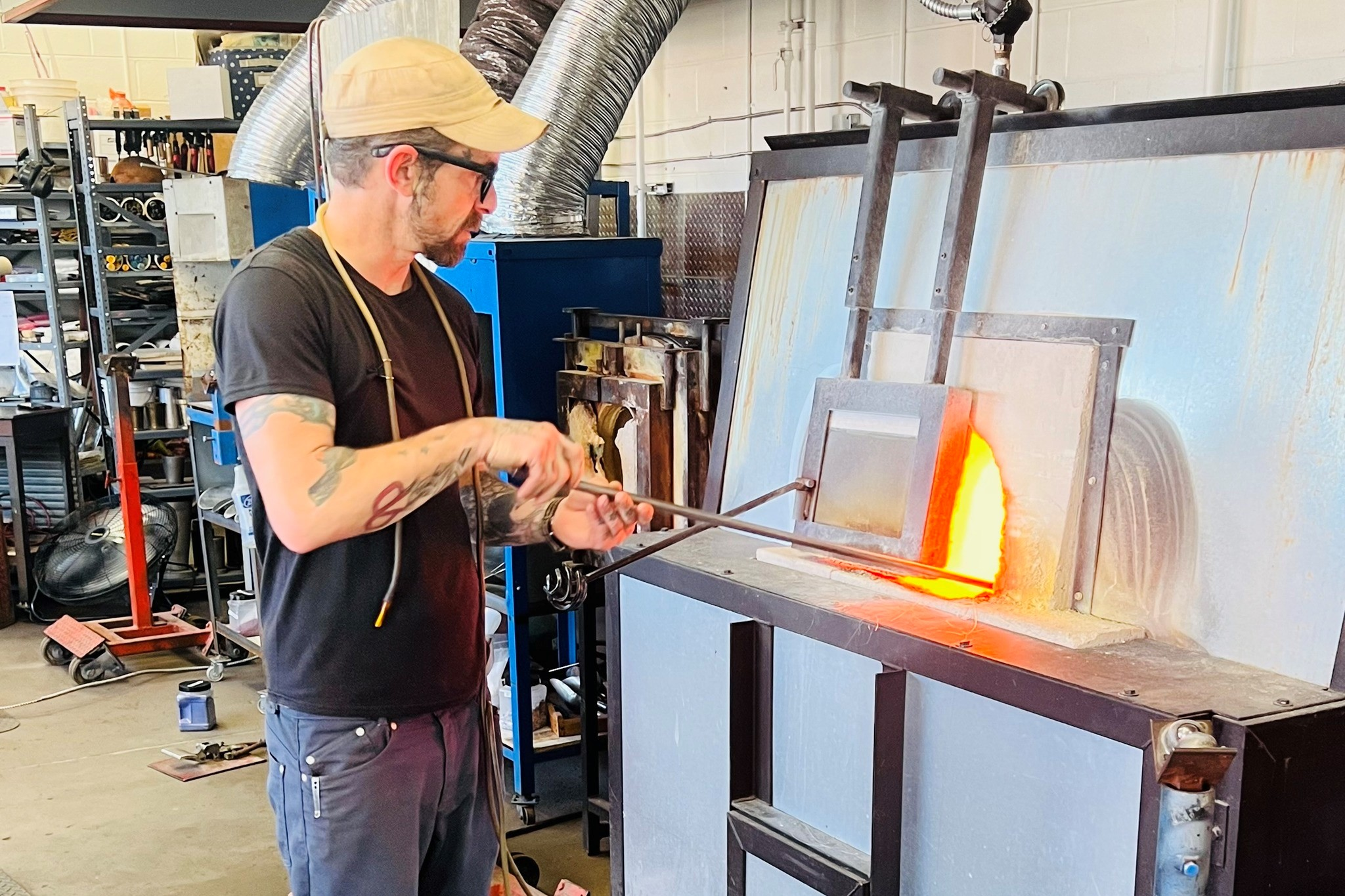 Glass blowing is one of the more unique team building activities in Denver. For this experience, head to The Furnace in Lakewood. Its studio offers instructional workshops for small and large groups, as well as private events.
Participants will receive a safety overview, followed by a hands-on opportunity to shape their choice of art piece. This can be a solid-sculpted piece, such as a paperweight or flower; or a blown glass piece, like an ornament or small drinking glass. Creative groups will especially enjoy this team building activity!
Free Denver Team Building Activities in Winter
Attend the International Snow Sculpture Championships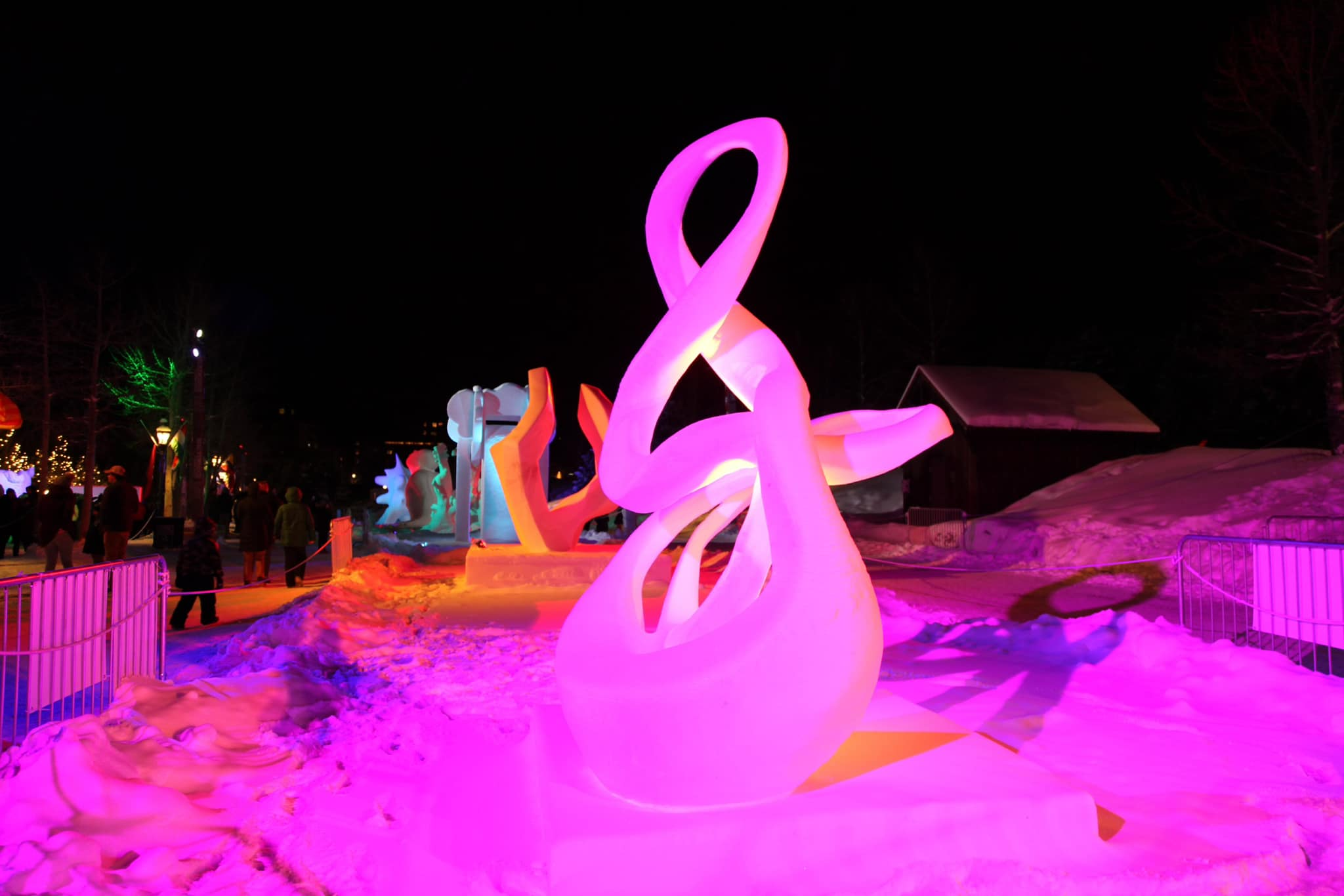 Few team building events are as unique as the International Snow Sculpture Championships! This annual showcase occurs in Breckenridge, a great day trip from Denver. Visitors can view the large, intricate sculptures from January 26-31, 2024. Attendance is free, though note that timed reservations are required on Saturday, January 28.
Sled and Snowboard at Ruby Hill Rail Yard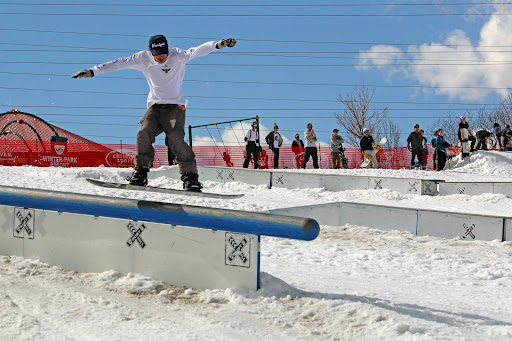 Experience urban snowboarding at Ruby Hill Rail Yard. This free winter attraction features ten rails and boxes for athletes of all skill levels. Nearby outfitters like Christy Sports provide snowboard gear rentals. Sledding is also available at Ruby Hill Park, which generally opens for winter sports in late December, weather permitting.
Be Dazzled by the Parade of Lights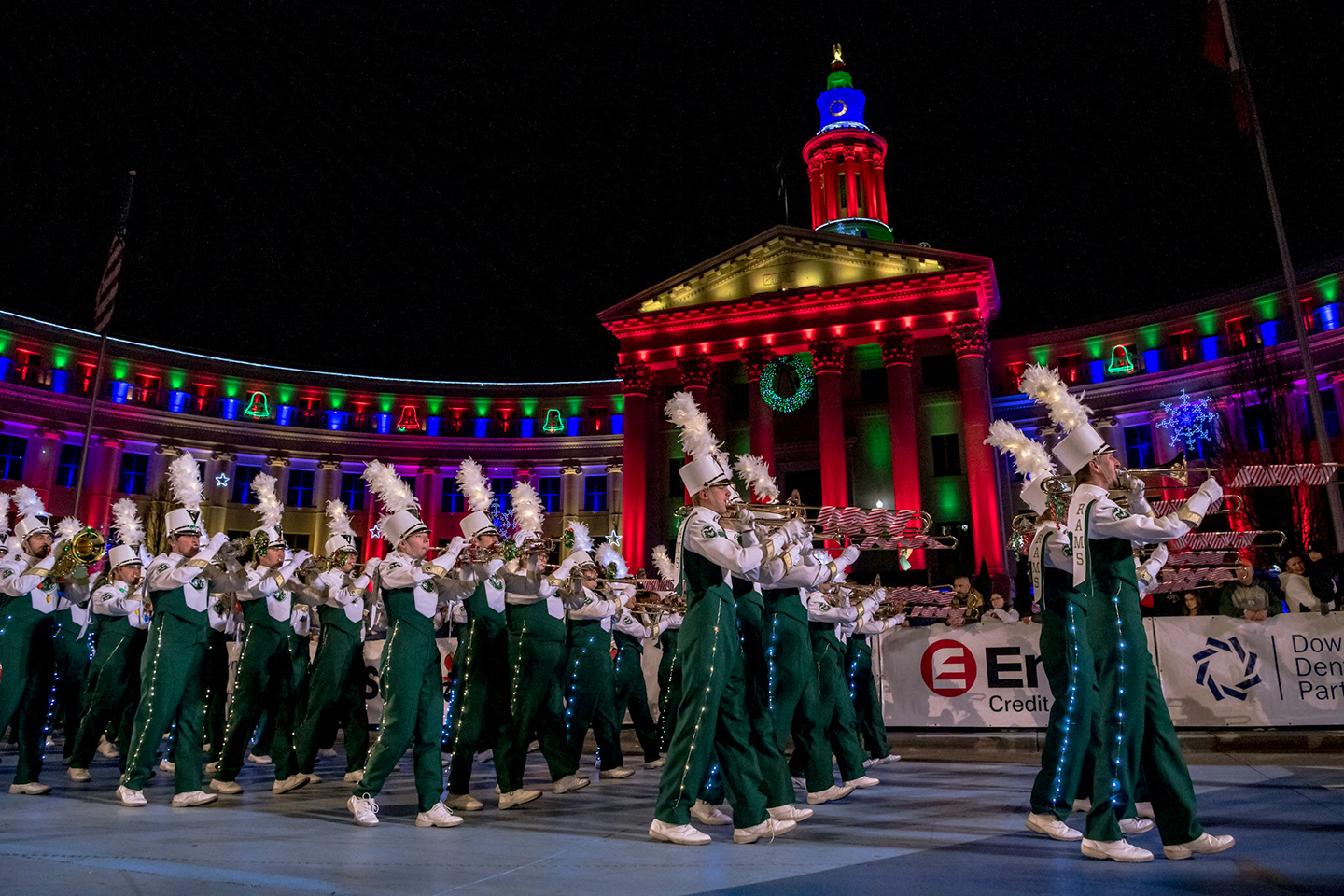 Denver's annual Parade of Lights is set to occur on December 2, 2023. Festive floats and performers will march through downtown, taking over several blocks along 15th Street and 17th Street.
See this route map to select a meeting spot for your group. Bundle up, pack a thermos of hot cocoa, and enjoy one of the holiday season's best team building activities!
Celebrate Team Spirit at Denver Christkindlmarket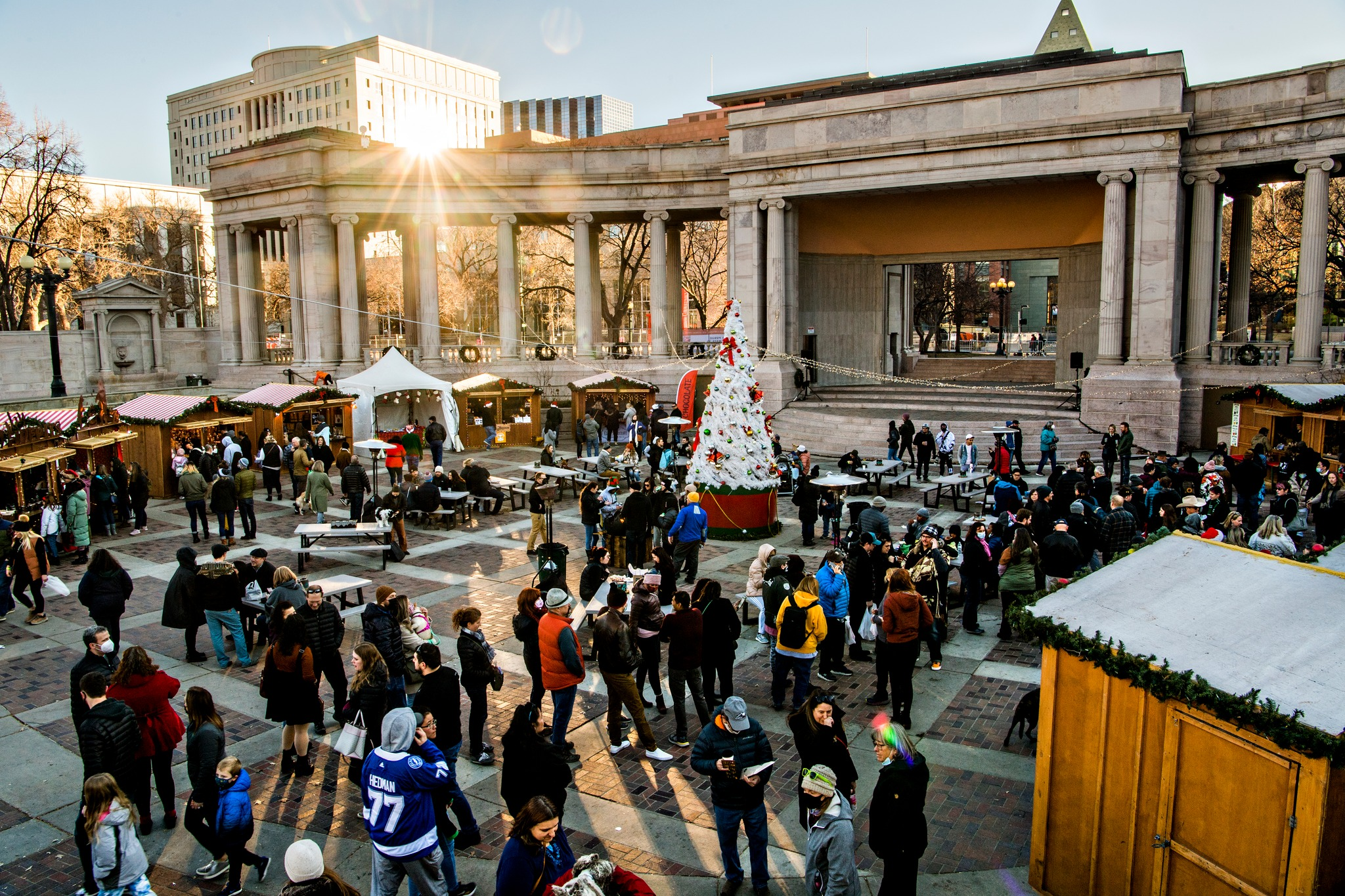 Set in Civic Center Park, Christkindlmarket is another can't-miss holiday event in Denver. The German-inspired market is free to the public and features a variety of artisan fare and crafts.
Shop for trinkets like hand-painted ornaments and traditional bier steins. Sip warm German Glühwein and nosh on schnitzel, Bavarian pretzels, and other European cuisine. Team outings can be planned any time between November 17 through December 23.
Peruse Exhibits at Denver Museums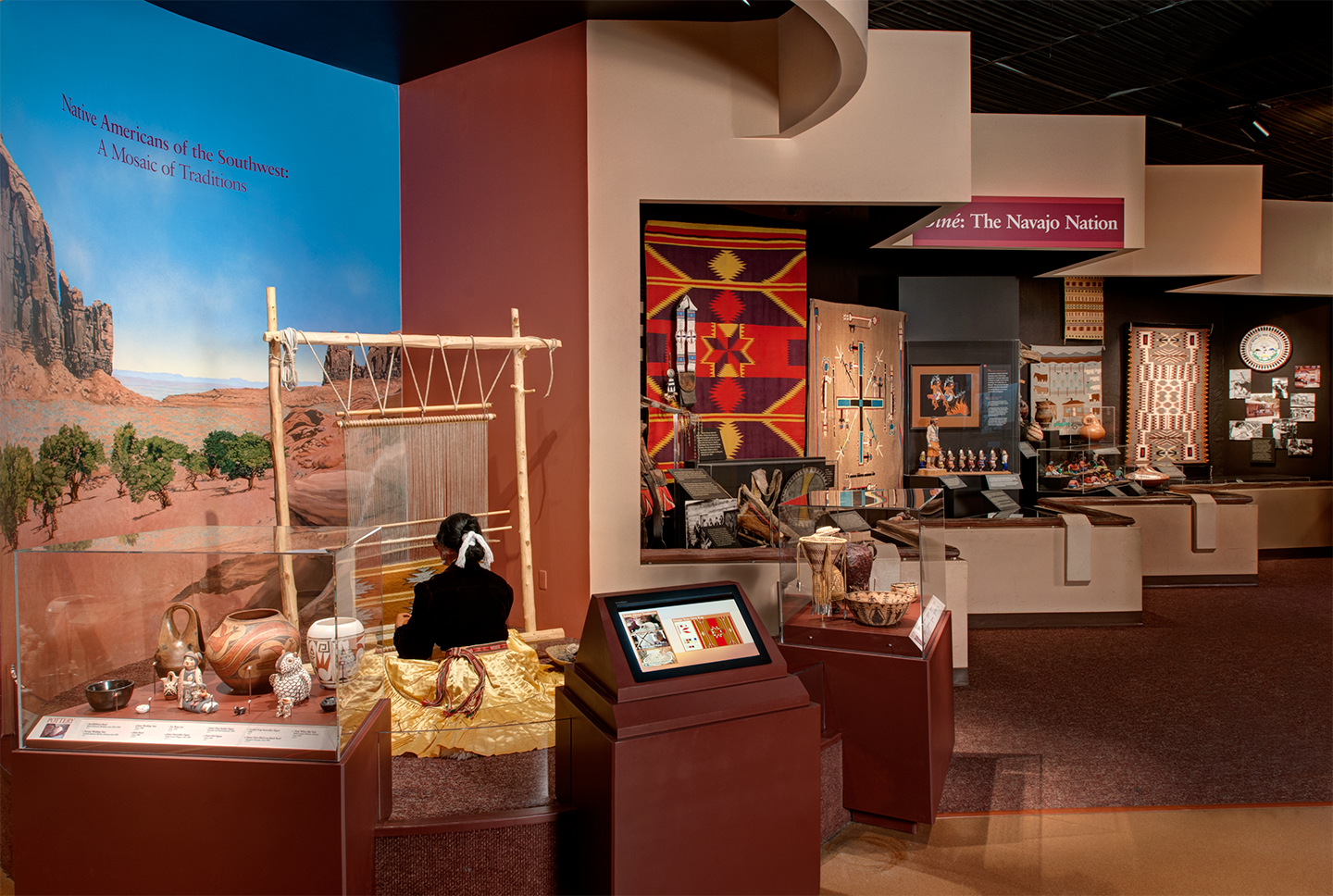 Museums are wonderful places to host Denver team building activities in winter! Take advantage of free days at these attractions.
For example, the Denver Museum of Nature & Science is offering free admission on Monday, December 4th. The Denver Art Museum is free to the public on Tuesday, December 12. Museo de las Americas waives admission costs every first Friday of the month. Note that donations are always welcomed and appreciated at these institutions.
Discover City Landmarks on a Denver Story Trek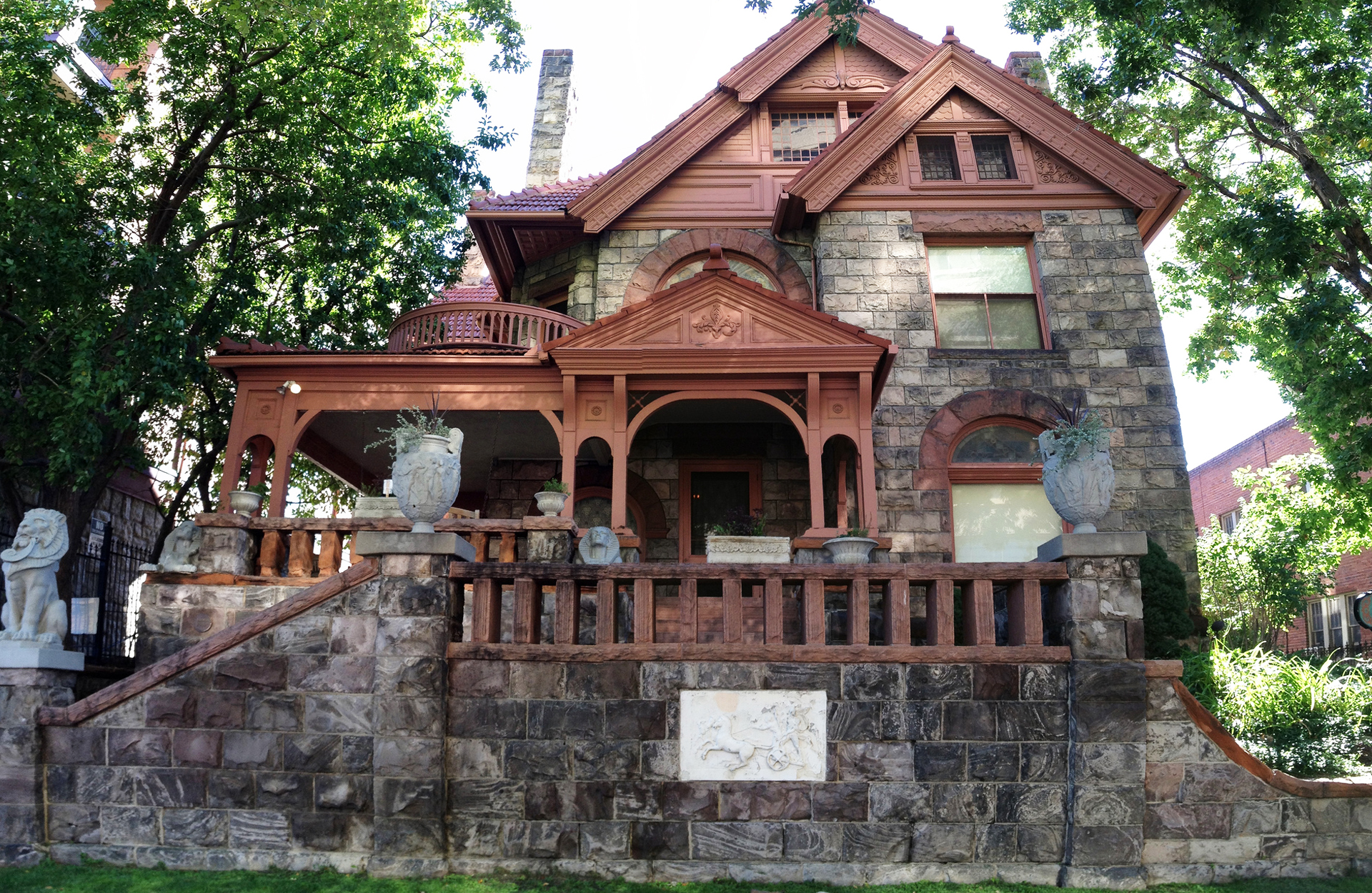 Denver Story Trek is one of the best corporate event ideas for history lovers. There are several neighborhood routes to experience, each with fascinating city landmarks. Explore Civic Center Park and walk to nearby sites like the Molly Brown House Museum and the Center for Colorado Women's History.
Or see landmarks in historic Five Points, like the Black American West Museum & Heritage Center and Rossonian Hotel, a former jazz venue. See the Denver Story Trek website for insightful audio clips and more destinations.