We're owners of a local tour company and experts at exploring the Mile High City. This guide highlights not only corporate outdoor events in Denver but also team building activities in nearby destinations. Options cater to a variety of group sizes and preferences.
Discover corporate event ideas for all seasons, budget-friendly team building activities and charitable opportunities, and unique ways to engage team members. Consider driving supercars through the mountains, competing in a kickball league, sampling dishes on a Delicious Denver Food Tour, and so much more.
Best Corporate Outdoor Events in Denver
Below, we highlight the best corporate outdoor events. This is followed by summer team building activities, winter team building activities, and unique outdoor team building activities. Jump ahead if there's a particular section that most interests you!
Wander the Denver Botanic Gardens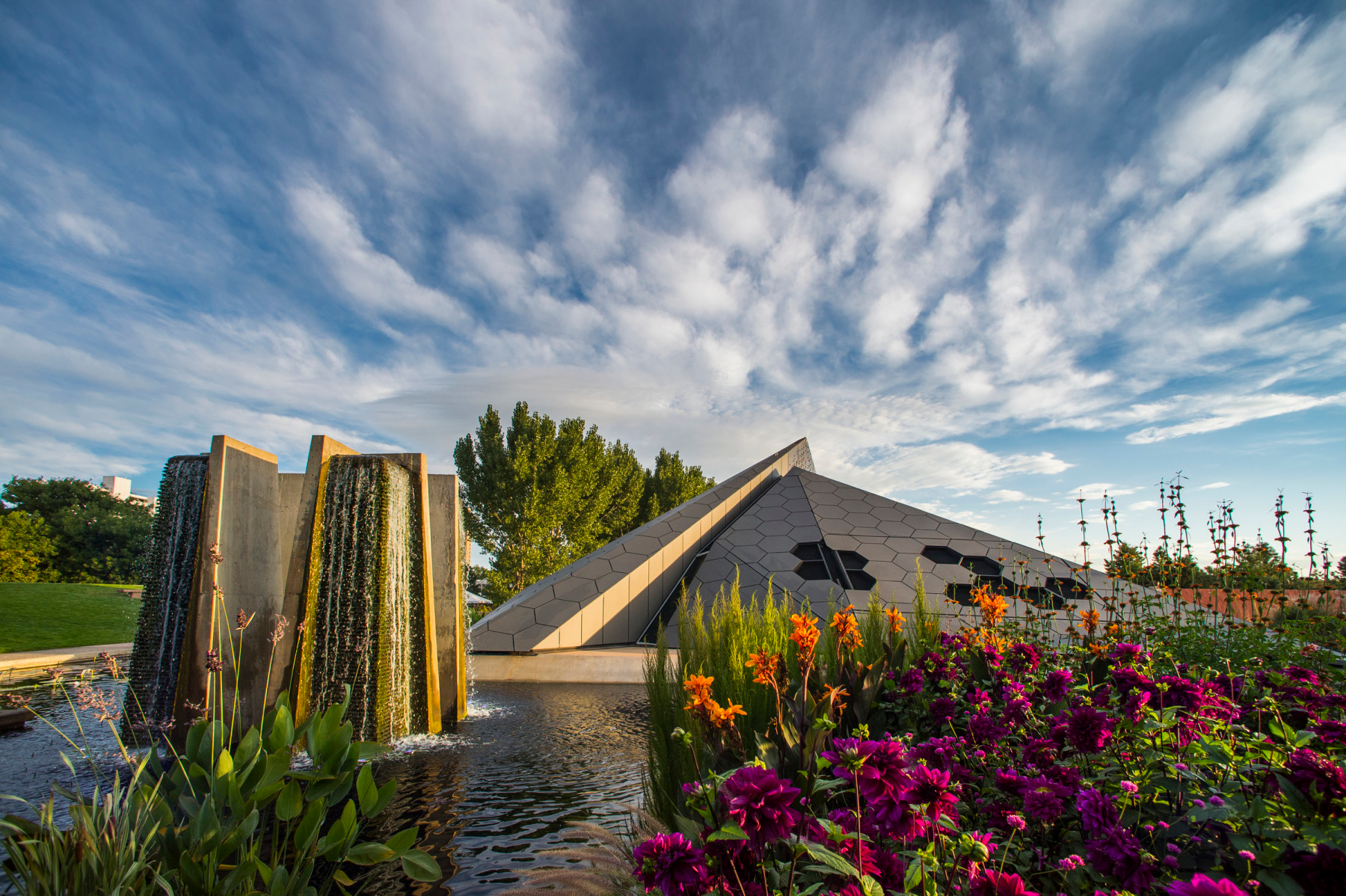 The Denver Botanic Gardens has two stunning locations: York Street in downtown Denver and Chatfield Farms in Littleton. Both are fantastic venues for team building activities. They feature multiple themed gardens that highlight local and exotic plant varieties.
To further engage team members, consider planning your corporate event around the Denver Botanic Gardens' calendar. It hosts educational workshops, art exhibitions, and special events year-round. This includes the Lavender Festival in July and the popular Blossoms of Light display around the holiday season.
Go Whitewater Rafting on Clear Creek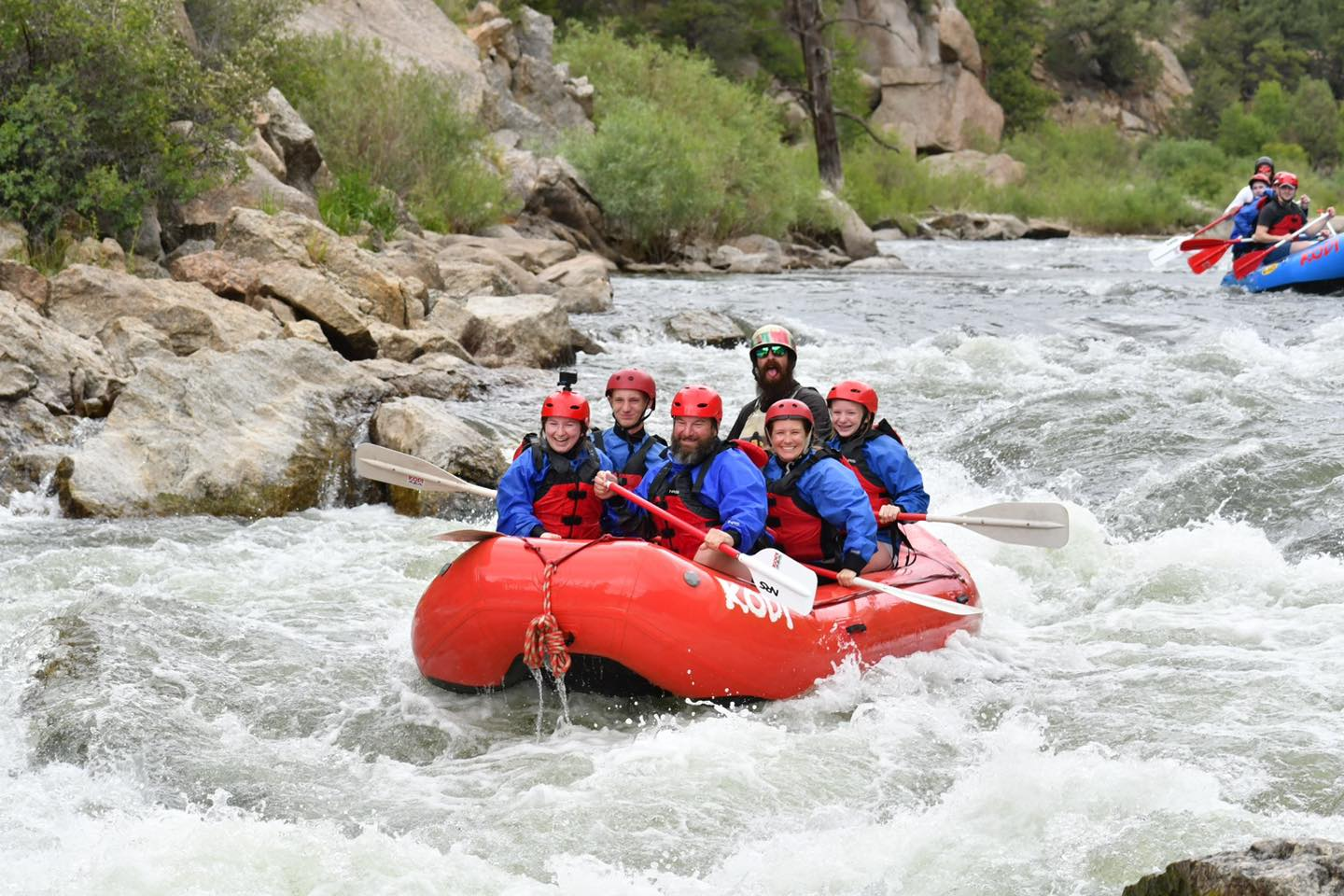 Few outdoor corporate events are as thrilling as whitewater rafting! From Denver, Clear Creek is the closest and most convenient area to plan this type of adventure. Multiple outfitters offer a variety of tours, including KODI Rafting, Rocky Mountain Whitewater Rafting, and AVA Rafting and Zipline.
This team building activity is memorable and fun. But it also challenges teams to collaborate and work on their communication skills. Plus, nothing beats a day trip into the Rocky Mountains for some fresh air in the great outdoors!
Sip and Savor on a Downtown Denver Food Tour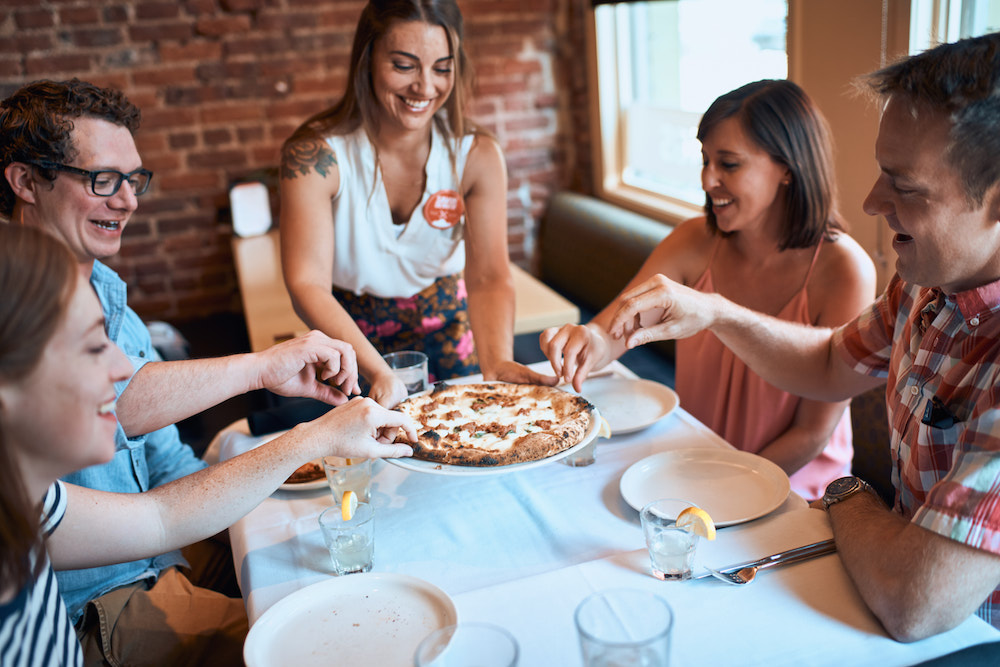 Your entire team is sure to enjoy themselves on our downtown Denver food tour! This team building activity features five tastings from award-winning local restaurants. Three alcoholic drink pairings are optional. Think wood-fired pizza with housemade limoncello, baked empanadas with Malbec wine, frybread tacos with festive margaritas, and more! Note that dietary restrictions and food allergies can be accommodated.
While walking between stops, your guide will share interesting tidbits about the city's dining scene, as well as its past and present. Lunchtime tours are available year-round and provide an engaging, yet laid-back setting for team members to bond over delicious bites.
Catch a Game at Coors Field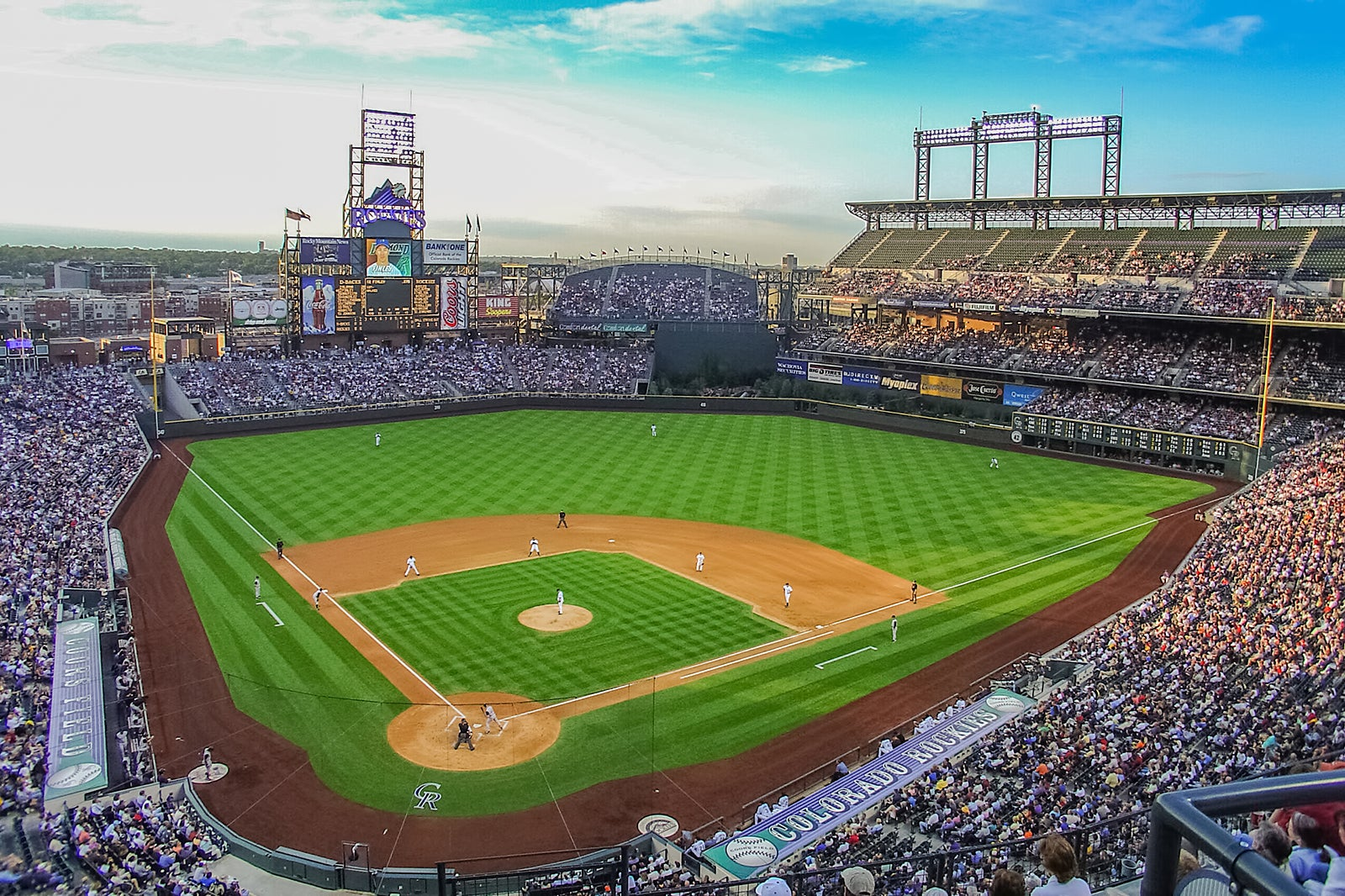 Locals would agree that seeing the Colorado Rockies play at Coors Field is a classic Denver experience. This downtown stadium offers tasty concessions, stunning skyline views, and an energetic atmosphere. Even if certain team members may not be the biggest baseball fans, they're sure to have a great time.
Home game tickets are available from April to October. To further build out the itinerary of your next team building event, check out our article on the best things to do around Coors Field.
Book a Private Bike Bar with Pedal Hopper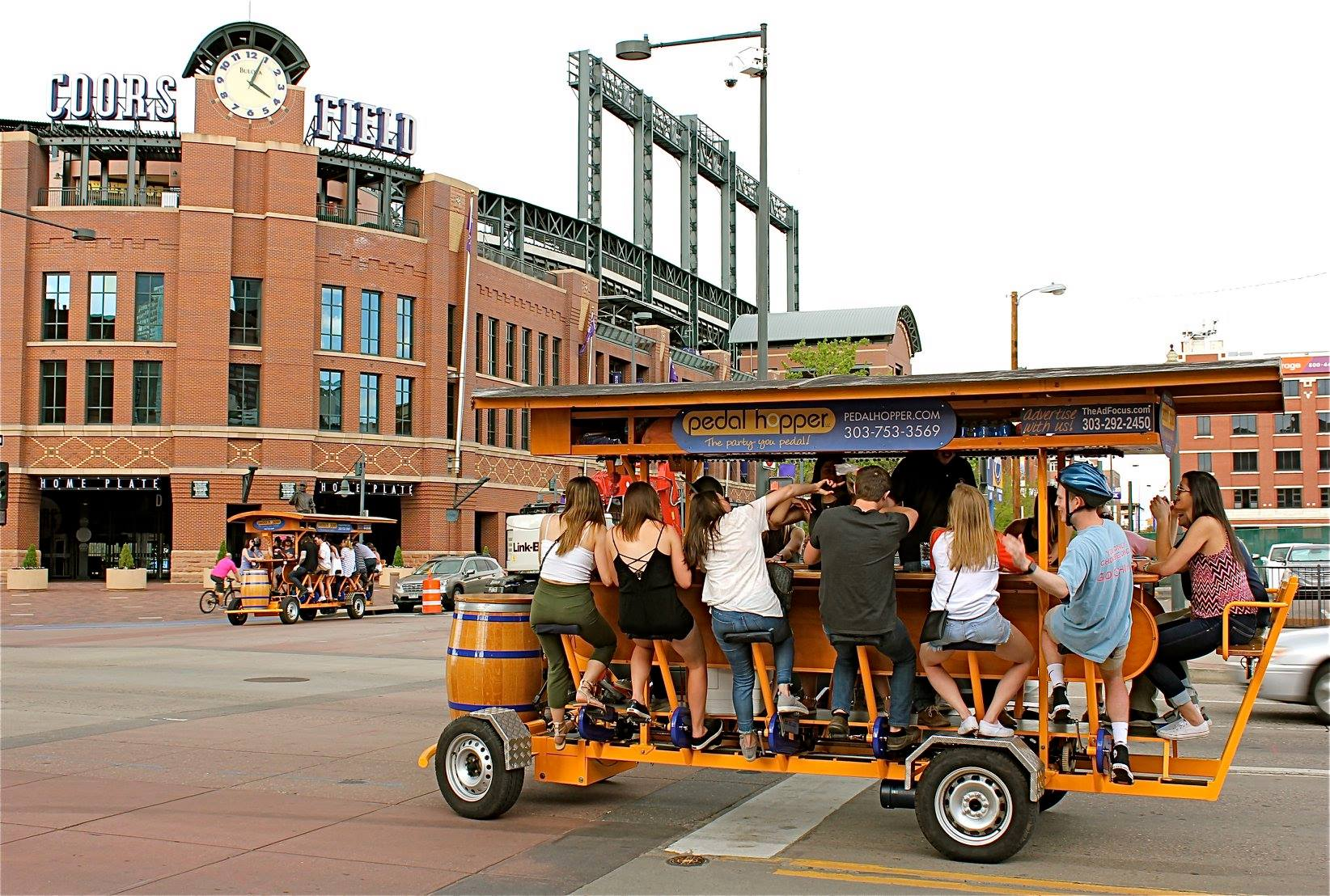 Cheering and singing fill the streets when a Pedal Hopper vehicle comes cruising by. Tours allow you to pick your preferred playlist and stop throughout the city's Ballpark and RiNo neighborhoods.
These private pubs on wheels guarantee a lively, lighthearted experience and make for a great outdoor team building activity! It's best suited for small groups, as a single bike bar can accommodate 10-16 guests.
Attend an Event at Red Rocks Amphitheatre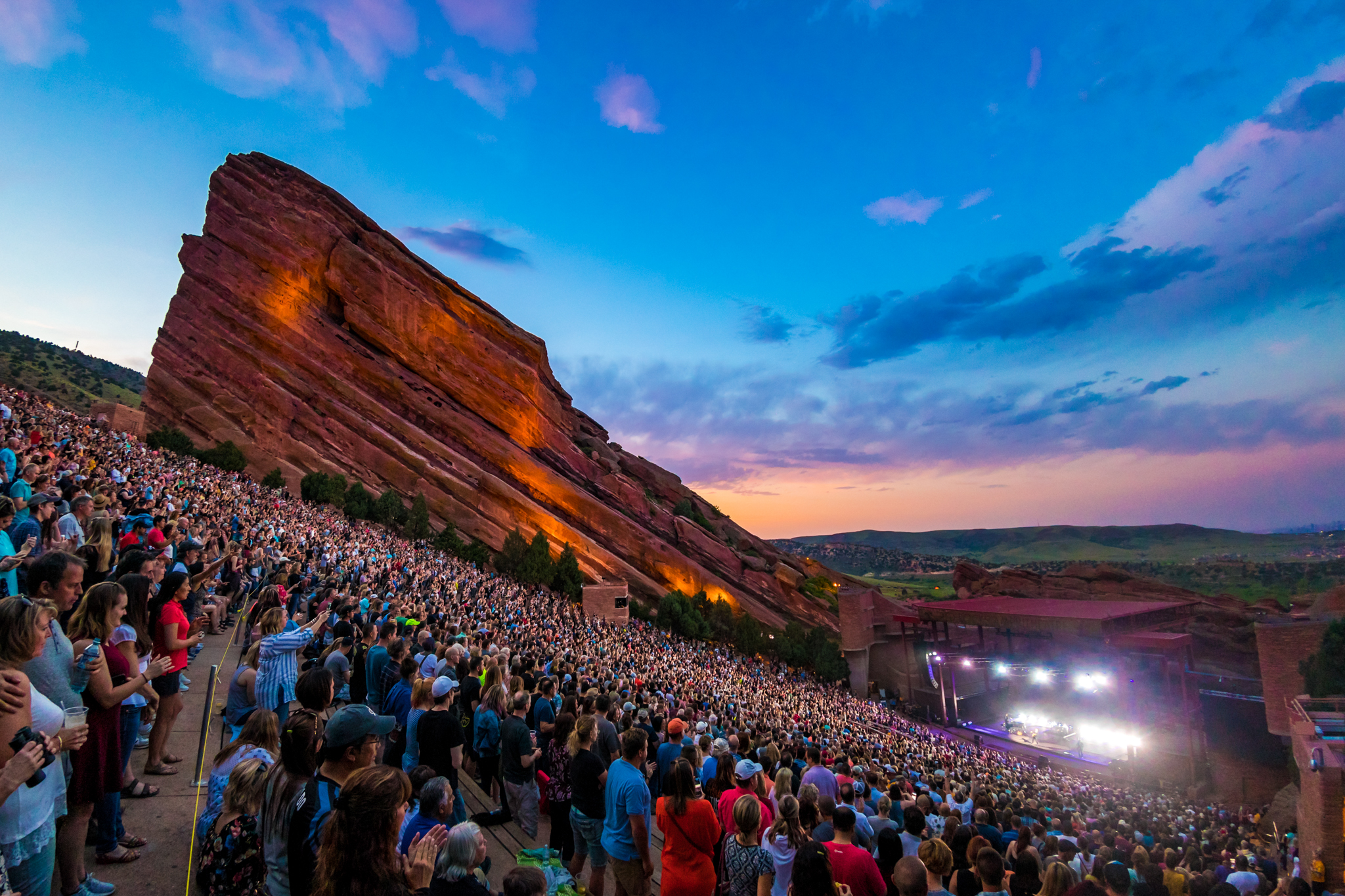 Red Rocks Park and Amphitheatre hosts a variety of events, but it's most known for its epic concerts. Line-ups feature world-renowned artists and local favorites of every genre. There's no bad seat at this outdoor venue — be close to the stage or sit further back for city views.
In addition to concerts, consider Red Rocks' comedy shows and movie nights. During the summer, the venue also features a Yoga on the Rocks series. Hundreds of bright mats fill the outdoor space. It's a unique experience that can be followed by a hike through one of the park's many trails.
Join the Denver Cup-In-Hand Kickball League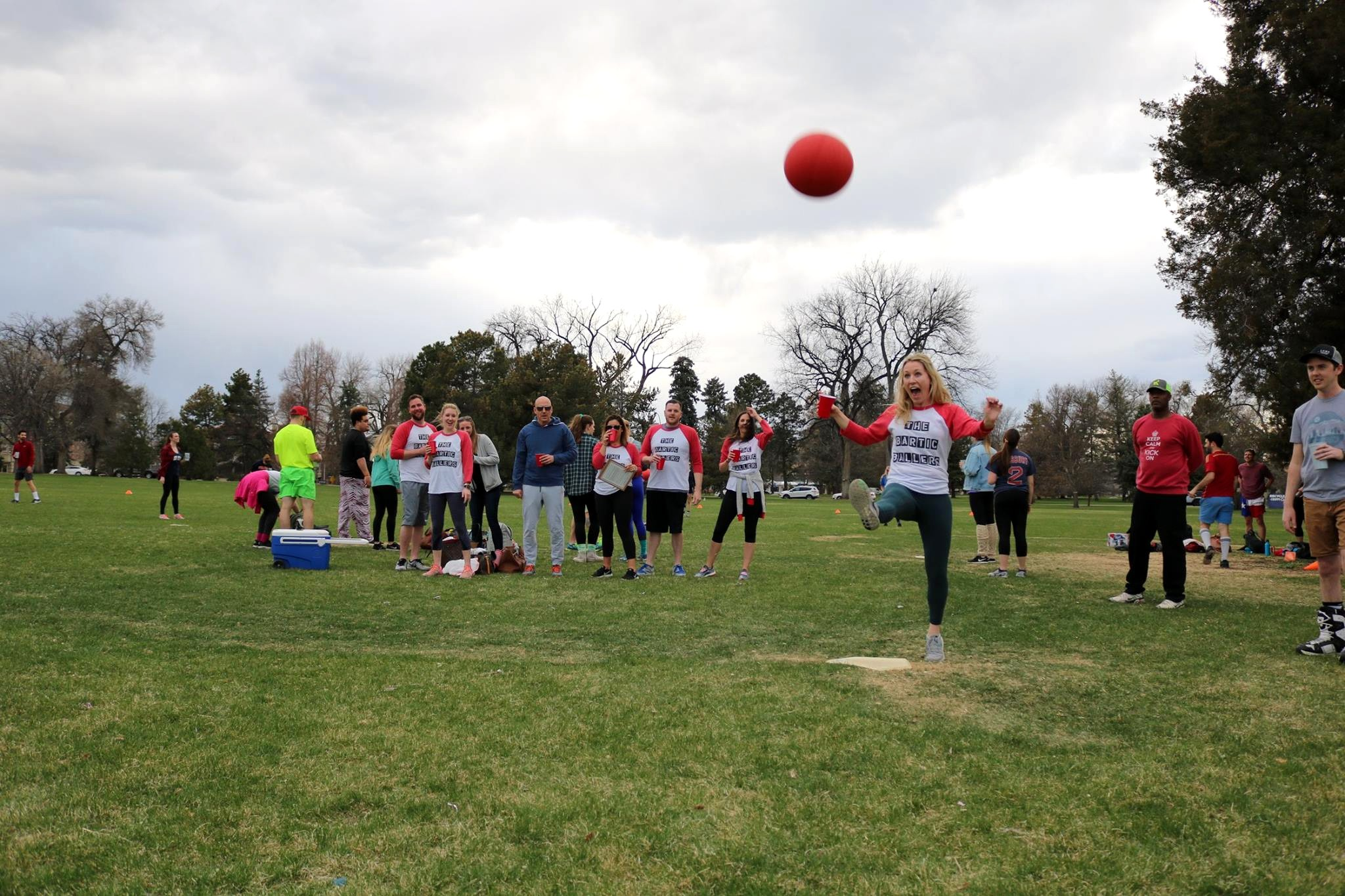 Sure, it's been decades since you and your fellow team members have played a game of kickball. But the Denver Cup-In-Hand Kickball League is a step above the recess game you remember.
There's some healthy competition, an official referee, and a winning team. But points aren't taken too seriously at this social outing. Expect booze, bites, and an outdoor team building game that's downright fun. Games occur at several city parks, including City of Cuernavaca Park and Sunken Gardens Park.
Snow Tube Down Slick Lanes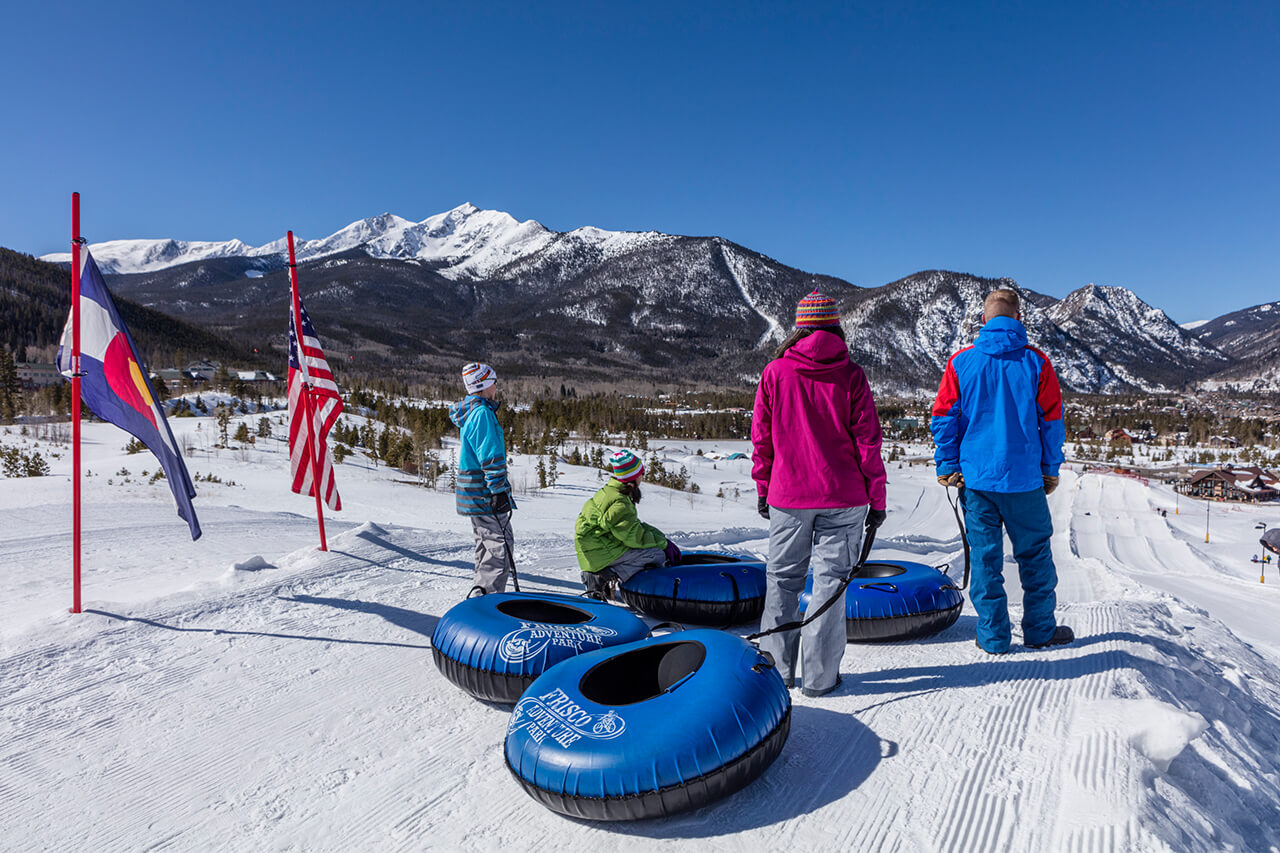 This winter team building activity is thrilling for all ages and abilities! There are several sled hills around the Denver area, but many would agree that lift-serviced lanes are the way to go. Not only do they require little effort, but the slopes are far more exciting.
Snow tubing areas near the city include Echo Mountain and the Coca-Cola Tubing Hill at Winter Park Resort. There's also Colorado Adventure Park and Frisco Adventure Park. All sites offer tube rentals and a memorable experience with your team.
Build and Maintain Local Hiking Trails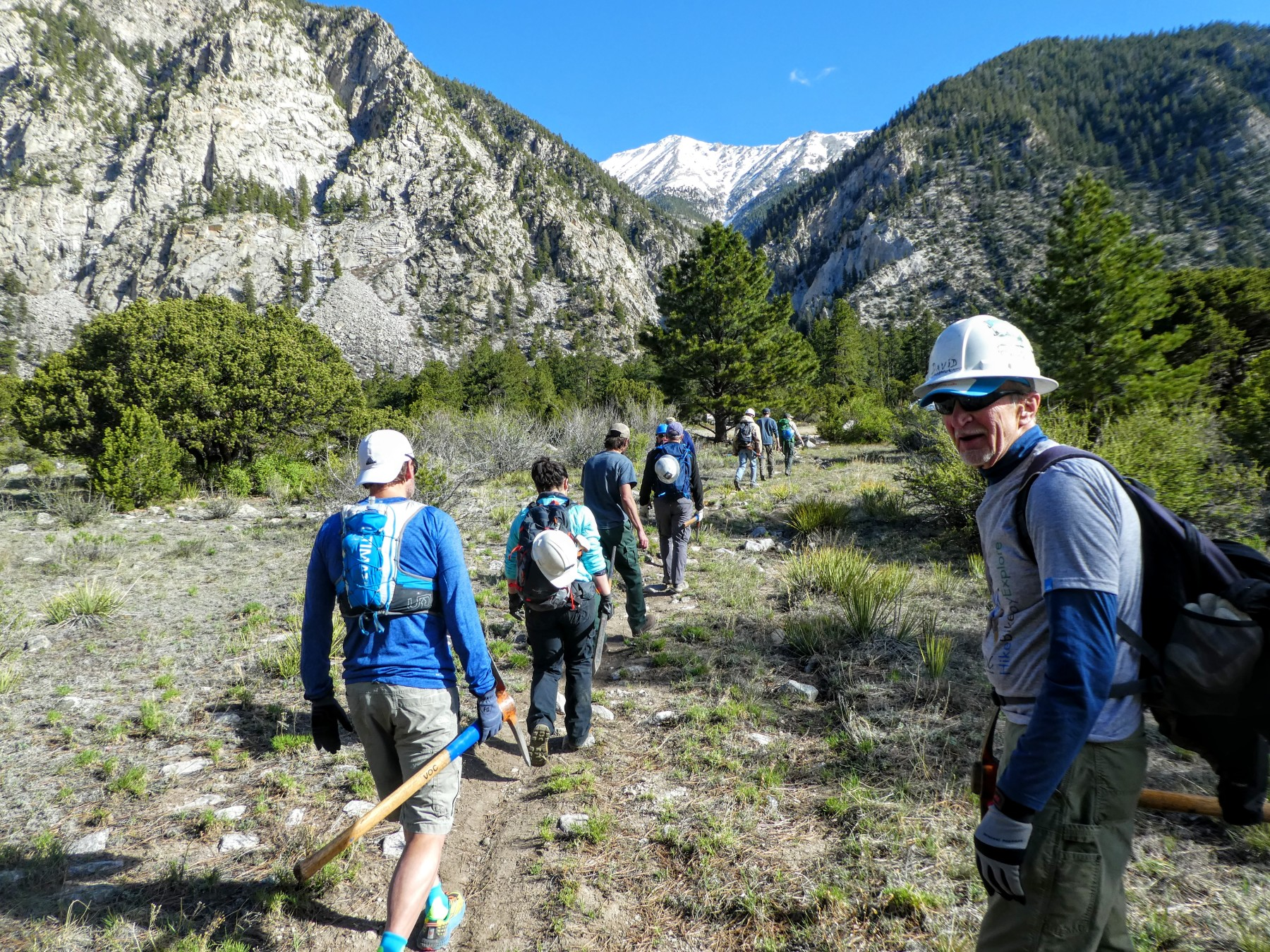 If you're planning an event for an outdoorsy team, consider creating and maintaining hiking trails in the foothills — or even further into the mountains. The Colorado Trail Foundation hosts one to eight-day retreats to work on sections of the mighty CT.
Volunteers for Outdoor Colorado is a similar entity. Its projects span throughout the state and occur from April through October. It also coordinates Team Stewardship Days specific to corporate groups and their abilities. An outdoor team building event with VOC is sure to build teamwork skills and grant a sense of accomplishment.
Experience Rocky Mountain Arsenal National Wildlife Refuge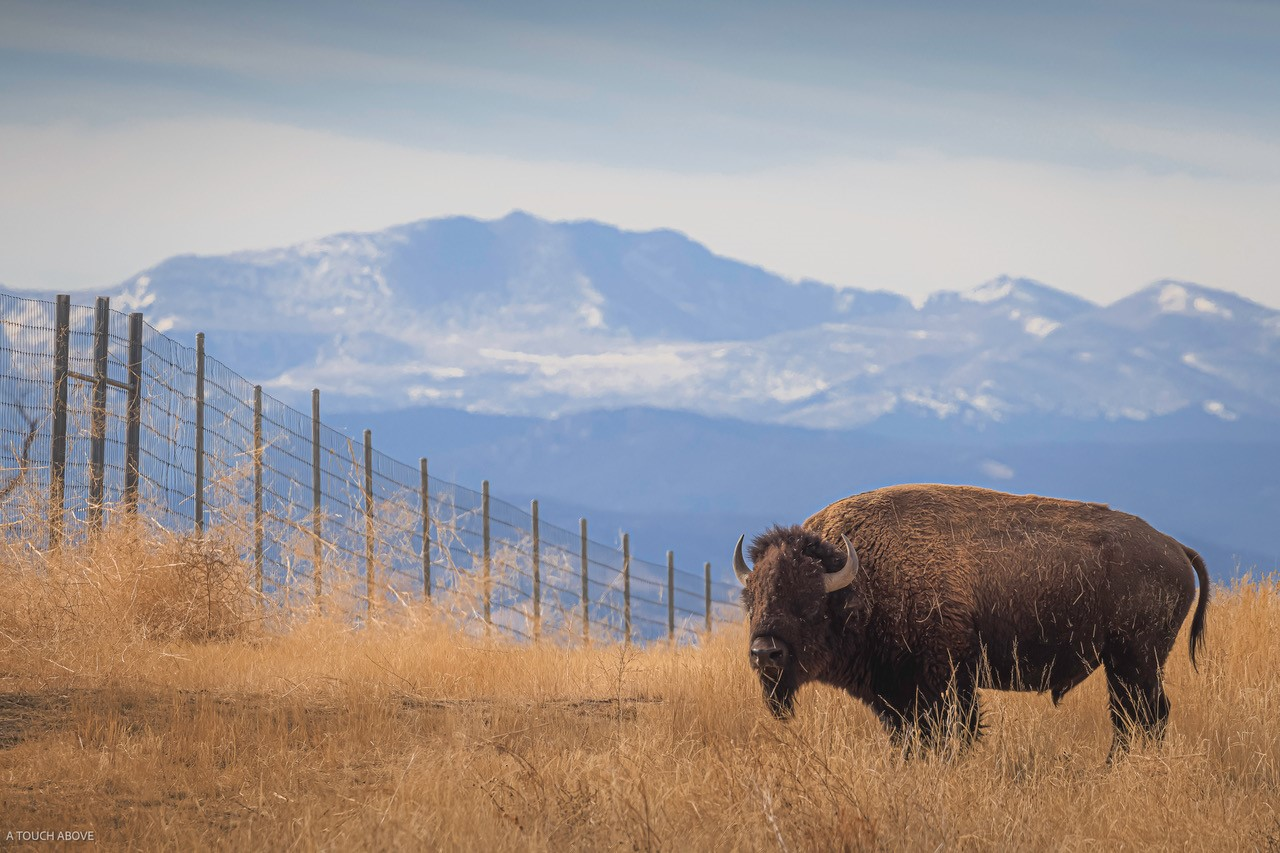 Fun outdoor corporate events don't have to demand a large budget. Rocky Mountain Arsenal National Wildlife Refuge is a prime example! Located just northwest of the city, this free attraction is one of the best things to do in Denver.
The Wildlife Drive is a key feature of this park. Visitors can listen to a free audio guide while navigating the 11-mile route, which highlights a variety of species and trails. Spot herds of bison, mule and white-tailed deer, nesting eagles, and many other birds on hikes and from your vehicle. Consider renting a van or shuttle so that team members can take in the sights as a group!
Summer Team Building Activities
Take a Swing at City Park Golf Course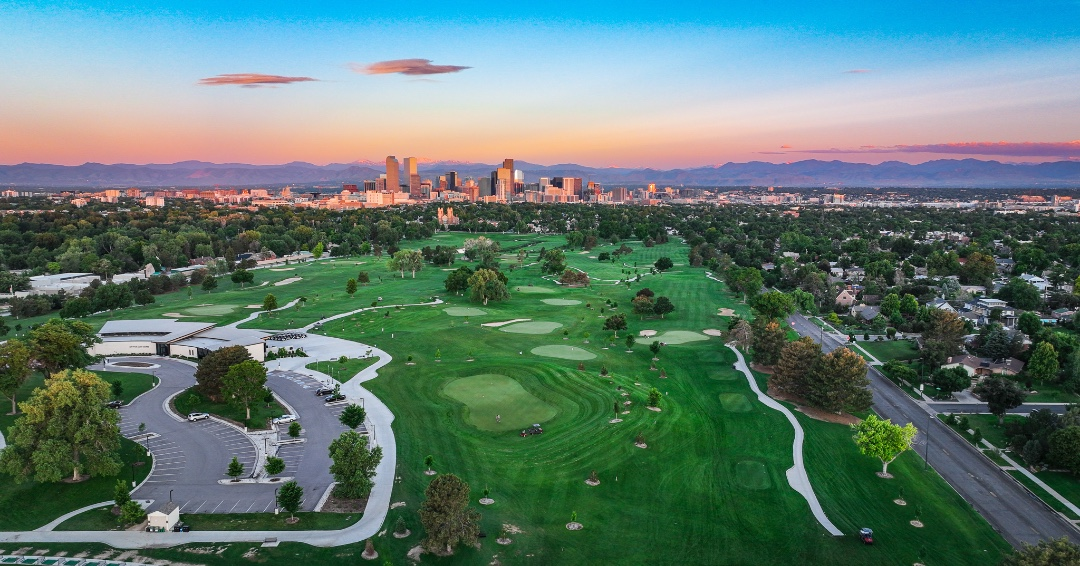 City Park Golf Course offers an urban golfing experience in the heart of the Mile High City. The eighteen-hole course has water features and challenging green complexes, as well as skyline and mountain views. Golfing here is a great team building activity that encourages some friendly competition.
This outdoor venue also has a modern clubhouse and on-site restaurant. Complete your outdoor event with a tasty lunch on its scenic patio, and consider other team building activities nearby. The Denver Zoo and Denver Museum of Nature and Science are adjacent to the course. There are also pedal boat and bike rentals at City Park, as well as lovely walking trails.
Sample Food Truck Eats at Civic Center Park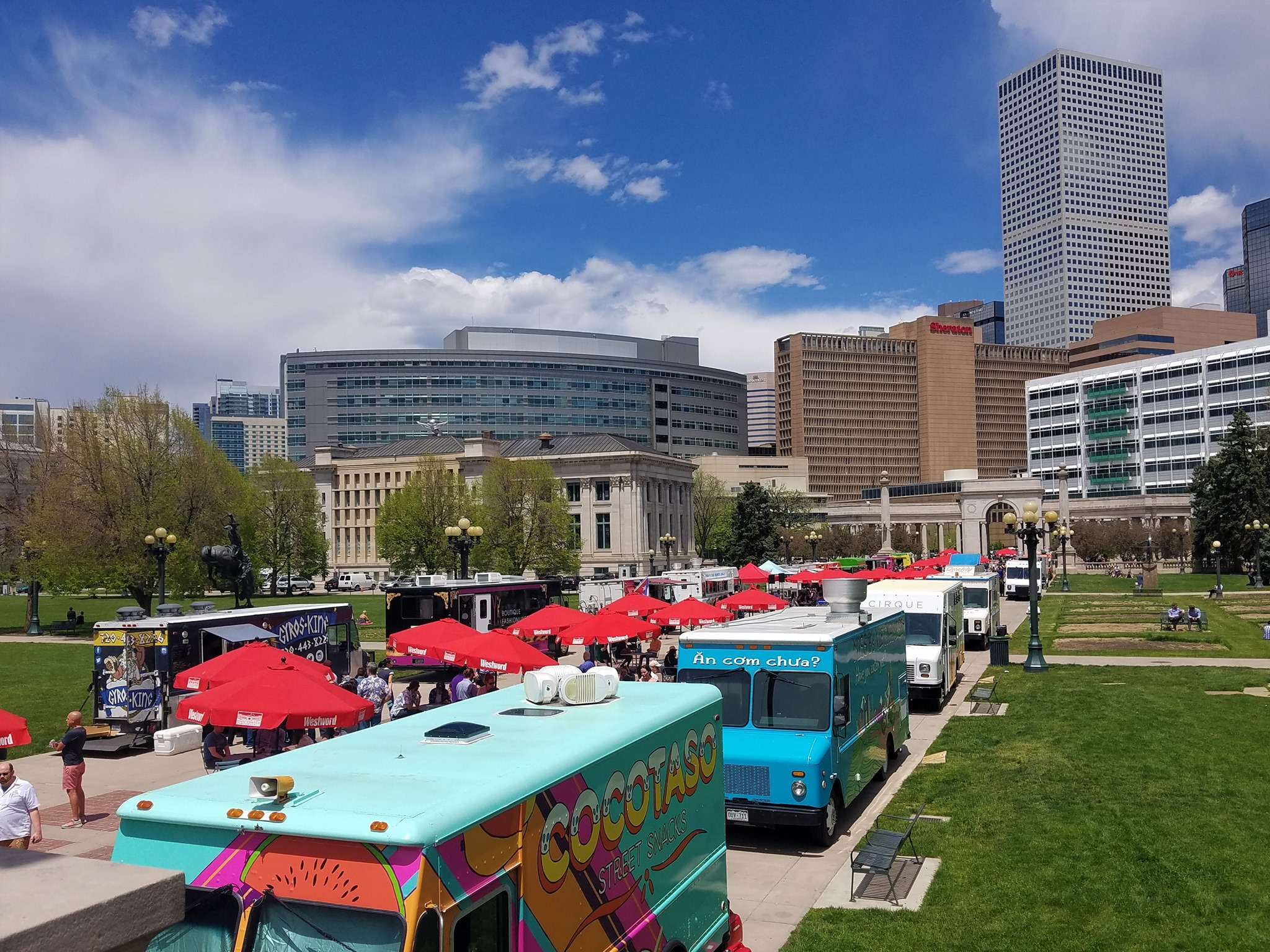 Outdoor corporate events don't have to be complicated! Simply plan a lunchtime outing around Civic Center EATS. Each summer season, food trucks gather in Civic Center Park on Wednesdays and Thursdays from 11 am to 2 pm.
These local businesses feature an array of options. Cuisines range from Italian wood-fired pizza and Greek gyros to Korean street food and Latin-Asian fusion. Visiting Civic Center EATS is a great way to dine, get some fresh air, and see the downtown sights.
Catch a Flick at McGregor Square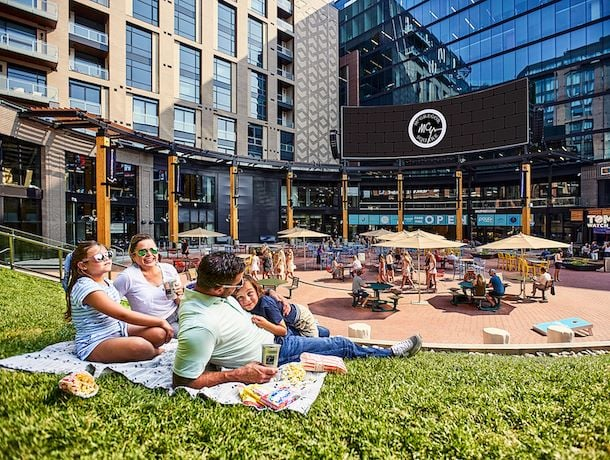 Movies at McGregor is a summer series that occurs from May through August. This year's line-up includes classic hits like The Fast and the Furious, Footloose, and Dreamgirls, as well as more recent releases. All are featured on McGregor Square's massive 66-foot LED screen.
Attendance is free and seating is first-come, first-serve. Arrive before the 6 pm screenings to collect concessions and maybe even an after-work cocktail. Woodie Fisher is just down the road and offers one of the best happy hours in Denver.
Rent a Pontoon at Chatfield State Park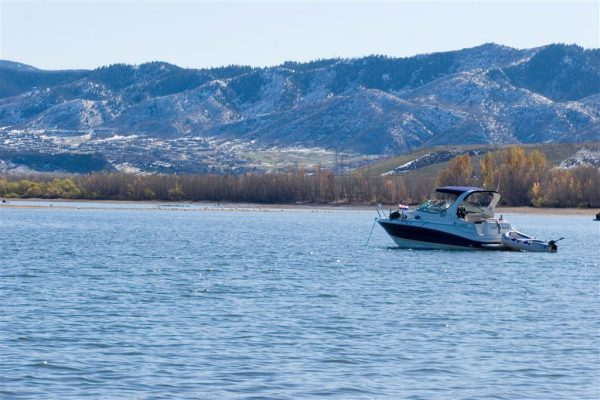 There are several incredible boating opportunities throughout Colorado. Popular areas include Lake Granby, Dillon Reservoir, and Boyd Lake. But you don't have to travel far from Denver to enjoy this outdoor team building activity.
Chatfield State Park in Littleton has a marina with motorboat rentals. Six and ten-person pontoons can be reserved for half-day and full-day outings. Other activities at this spacious park include hiking and biking, archery, horseback riding, and enjoying its dedicated swim beach.
Saddle Up for a Horseback Riding Tour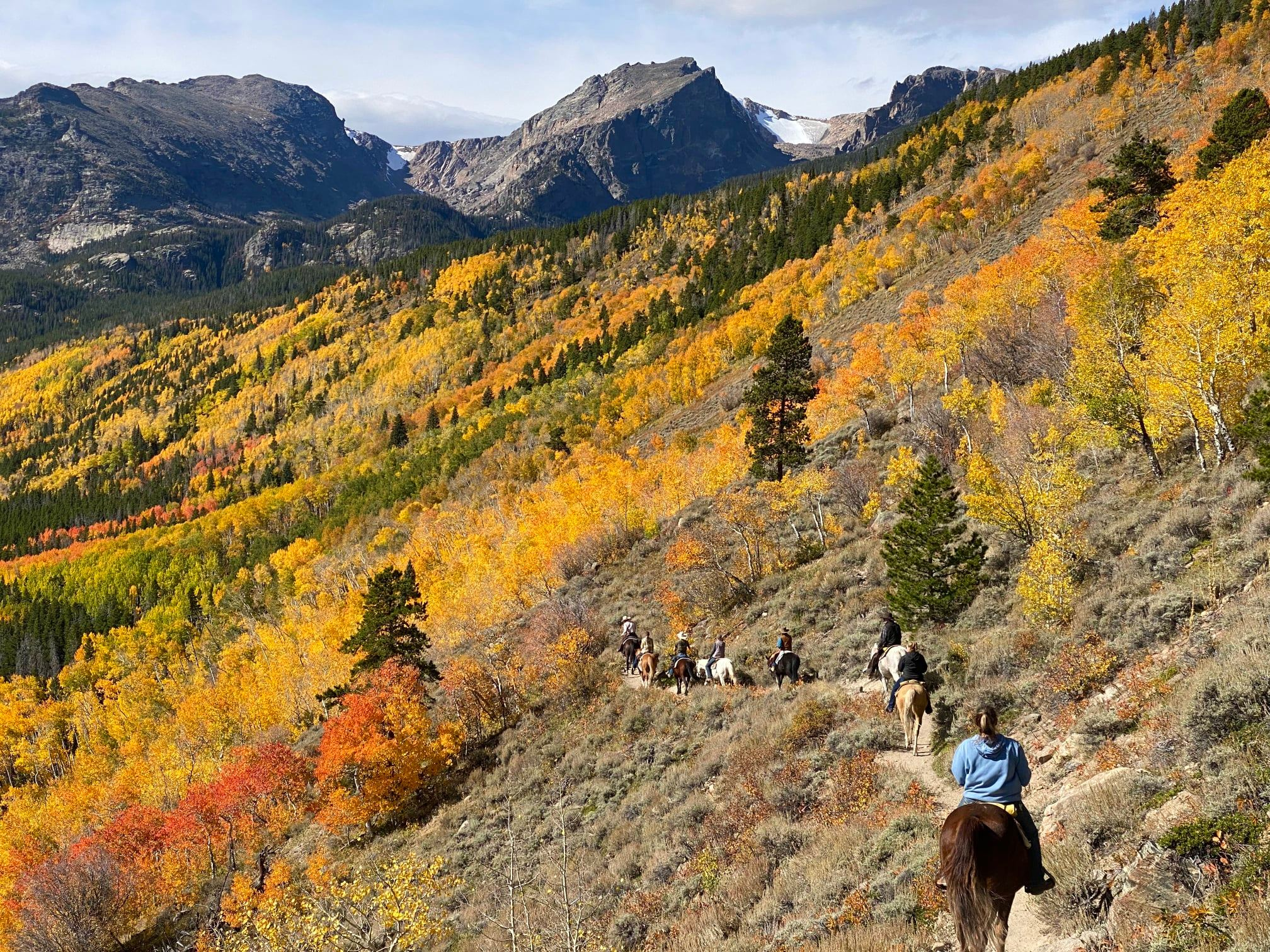 As mentioned above, Chatfield State Park grants horseback riding — but you don't have to own a steed to enjoy this team building activity. Chatfield Stables offers year-round trail rides for all experience levels. Its tours last one to two hours at the base of the foothills.
For a more mountainous experience, consider Jackson Stables near Rocky Mountain National Park. Its tours span one to five hours and are available through the summer and early fall. Riders will witness plenty of scenic landscapes and are likely to see a variety of wildlife.
Eat, Drink, and Be Entertained at ViewHouse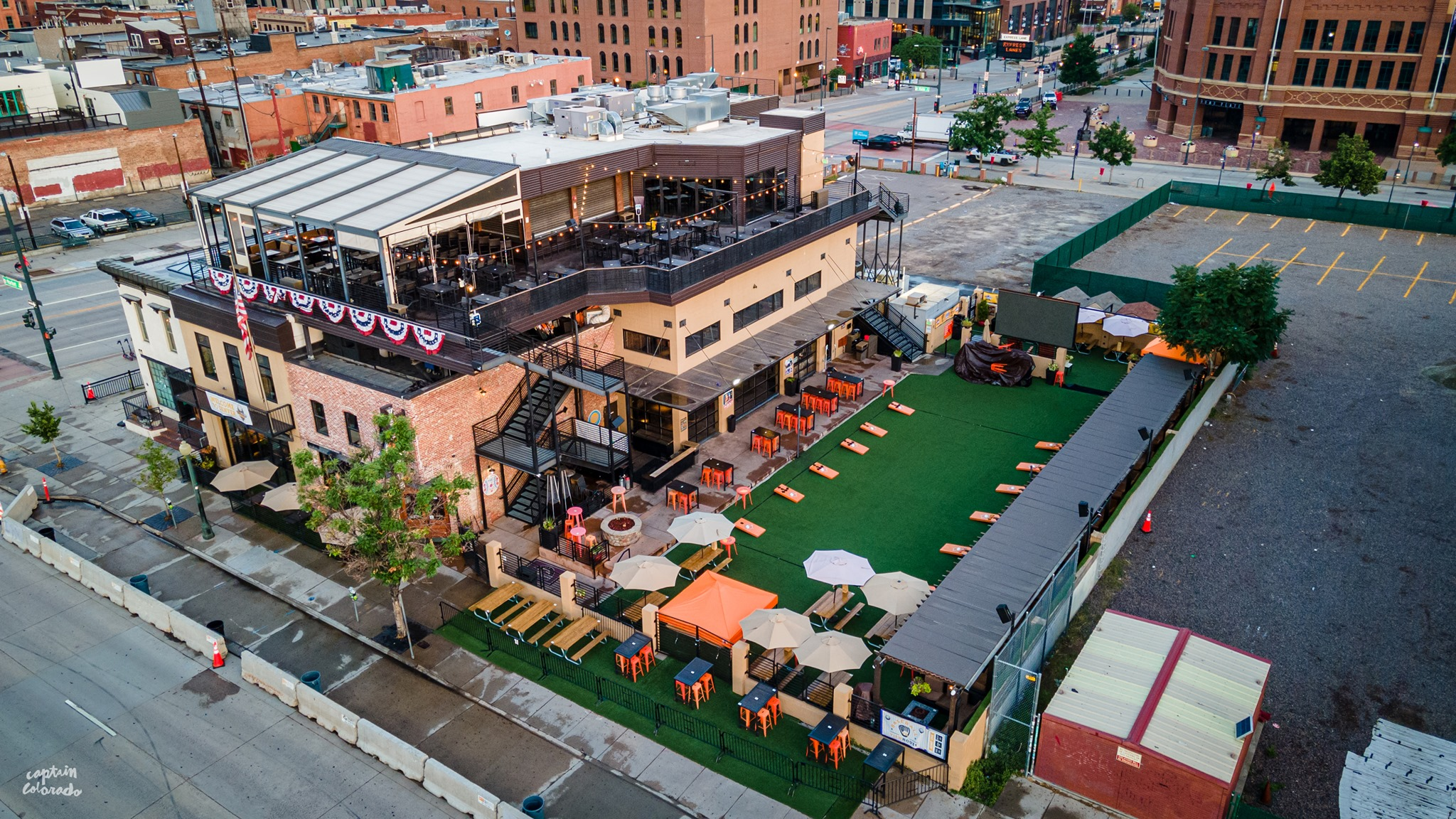 If you love the idea of a patio get-together, consider ViewHouse. Its location in Ballpark ranks as one of the best rooftop bars in Denver. There are also locations in Centennial and Littleton, as well as Colorado Springs.
Each ViewHouse has an outdoor venue, perfect for hosting team building activities. Their atmospheres are fun and energetic, and with multiple television screens throughout, they're a great place to catch a sports game. Cornhole boards provide extra entertainment, as do events like movie screenings and DJ sets. An eclectic food and drink menu give even more reason to plan corporate events at ViewHouse.
Challenge a Team Member at Topgolf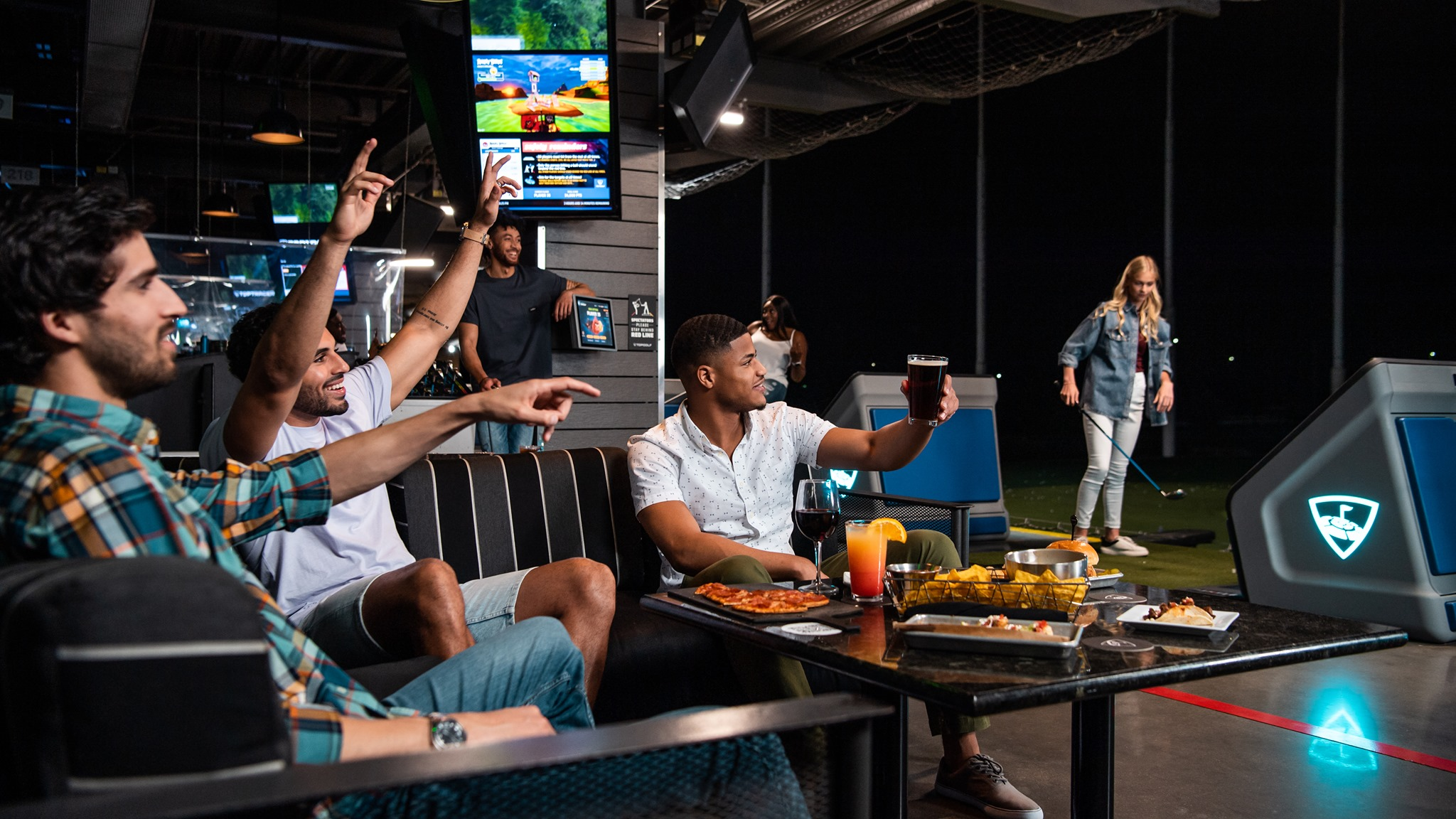 Skilled athlete or not, Topgolf is a place where all are welcome. This outdoor venue is similar to a driving range but has fun challenges for all skill levels. Participants aim for large netted targets, scoring points for accuracy, distance, and other factors.
Teams compete and there's some competitive spirit, but this outdoor activity is more focused on fun. Connect with co-workers over food, drinks, and other entertainment at Topgolf. Its locations in Centennial and Thornton also feature arcade games and televisions for catching the game, as well as elevated lounge areas for good conversation.
Support Local Artists at a Denver Festival
Denver hosts several outdoor art events throughout the summer. The free Denver Arts Festival occurs during Memorial Day weekend. It's held at Conservatory Green Park and Plaza, a stunning outdoor venue in the Central Park neighborhood.
The Denver Chalk Art Festival generally occurs in the second week of June. These vibrant chalk pieces fill the streets in the Golden Triangle Creative District. There's also the Cherry Creek Arts Festival held on the Fourth of July weekend. It's one of the country's largest art events, highlighting both local and world-famous artists of various mediums.
Tube Down the Local Waterways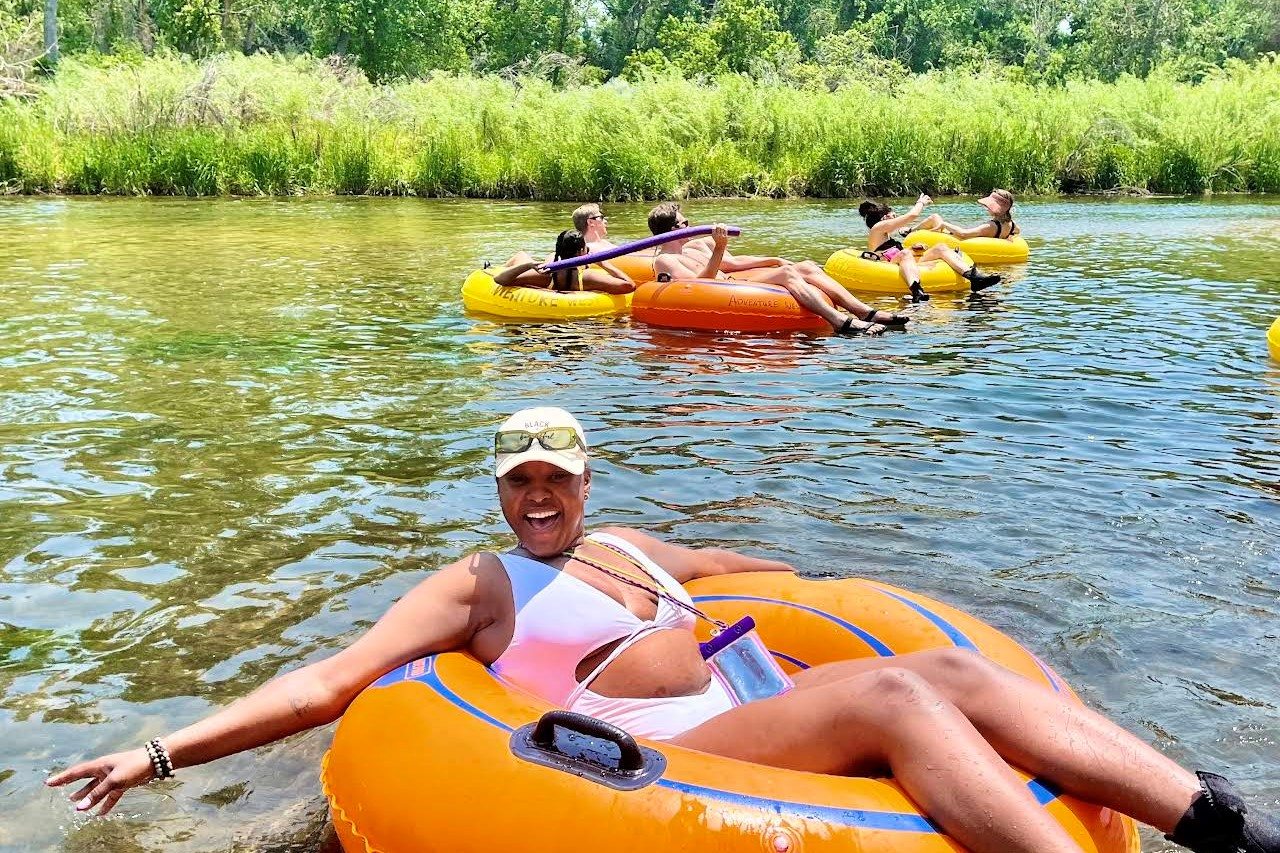 When summer temperatures soar, few outdoor corporate events beat the heat like tubing! There are several tubing areas near Denver, including Clear Creek Whitewater Park in Golden. Take laps on this splashy quarter-mile stretch and grab tube rentals from Adventure West Golden or Golden River Sports. Both are within walking distance from the put-in.
This outdoor activity can also be enjoyed on the South Platte. Book a shuttle and rentals through Adventure West Littleton. Or if your team members own tubes, park one vehicle at Reynolds Landing and another at Blackrock Lake. Float north through the Carsen Nature Center for 2.5 miles and end at your parked car, adjacent to Breckenridge Brewery. Its outdoor space and cold beers will complete your corporate event!
Kayak at Parks in the Foothills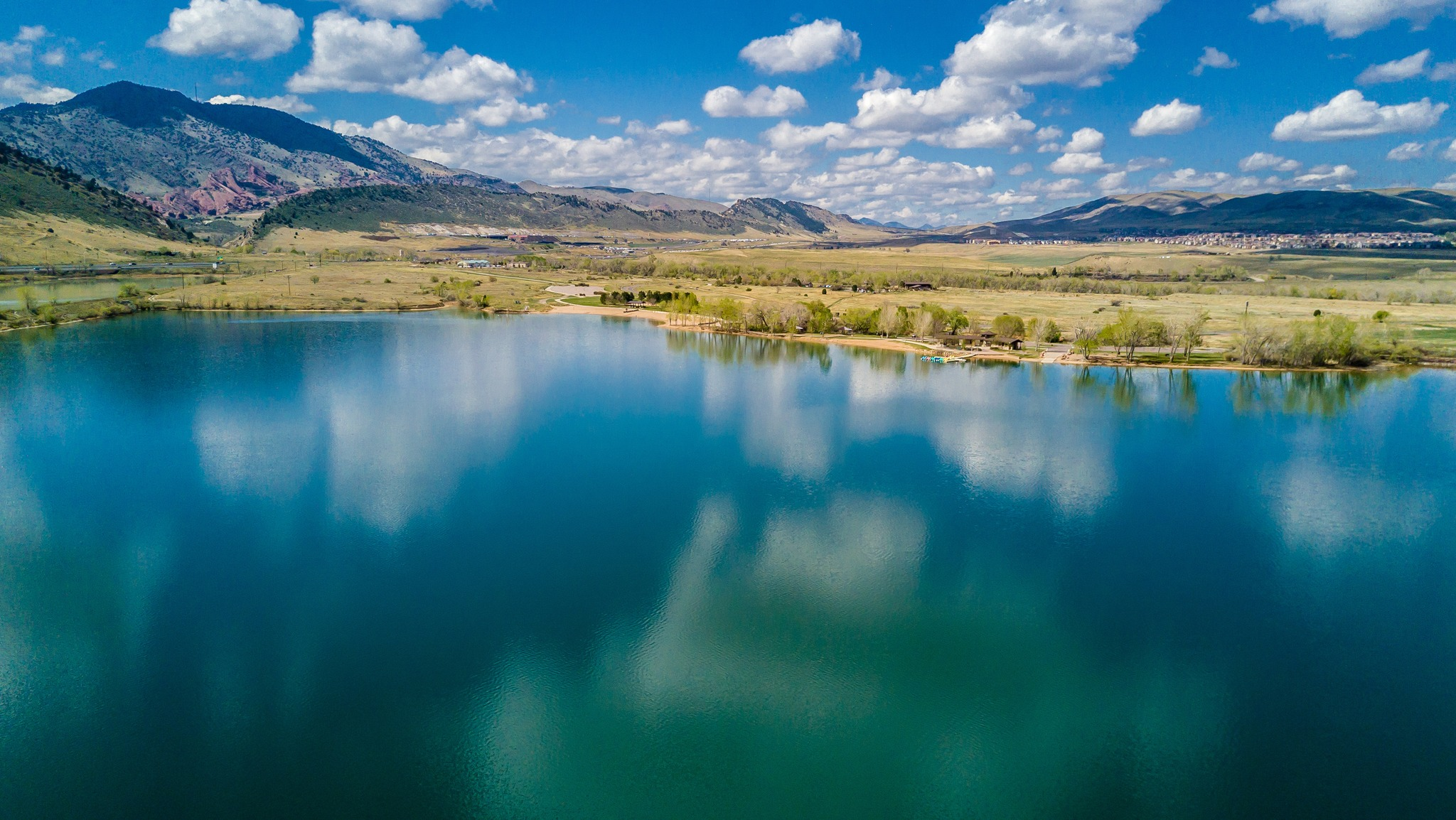 In the summertime, kayaking is another great outdoor team building activity. Chatfield State Park is one of the more convenient areas to kayak given its proximity to Denver. Rentals are available at Colorado Watersports which is on the shore of Chatfield Reservoir.
Big Soda Lake is also a nearby kayaking location with rentals available from Rocky Mountain Paddleboard. It's situated in Lakewood and is part of Bear Creek Lake Park, which offers other outdoor team building activities. Picnic shelters, walking and bike paths, and a swim beach are some of its features.
See a Concert at Number Thirty Eight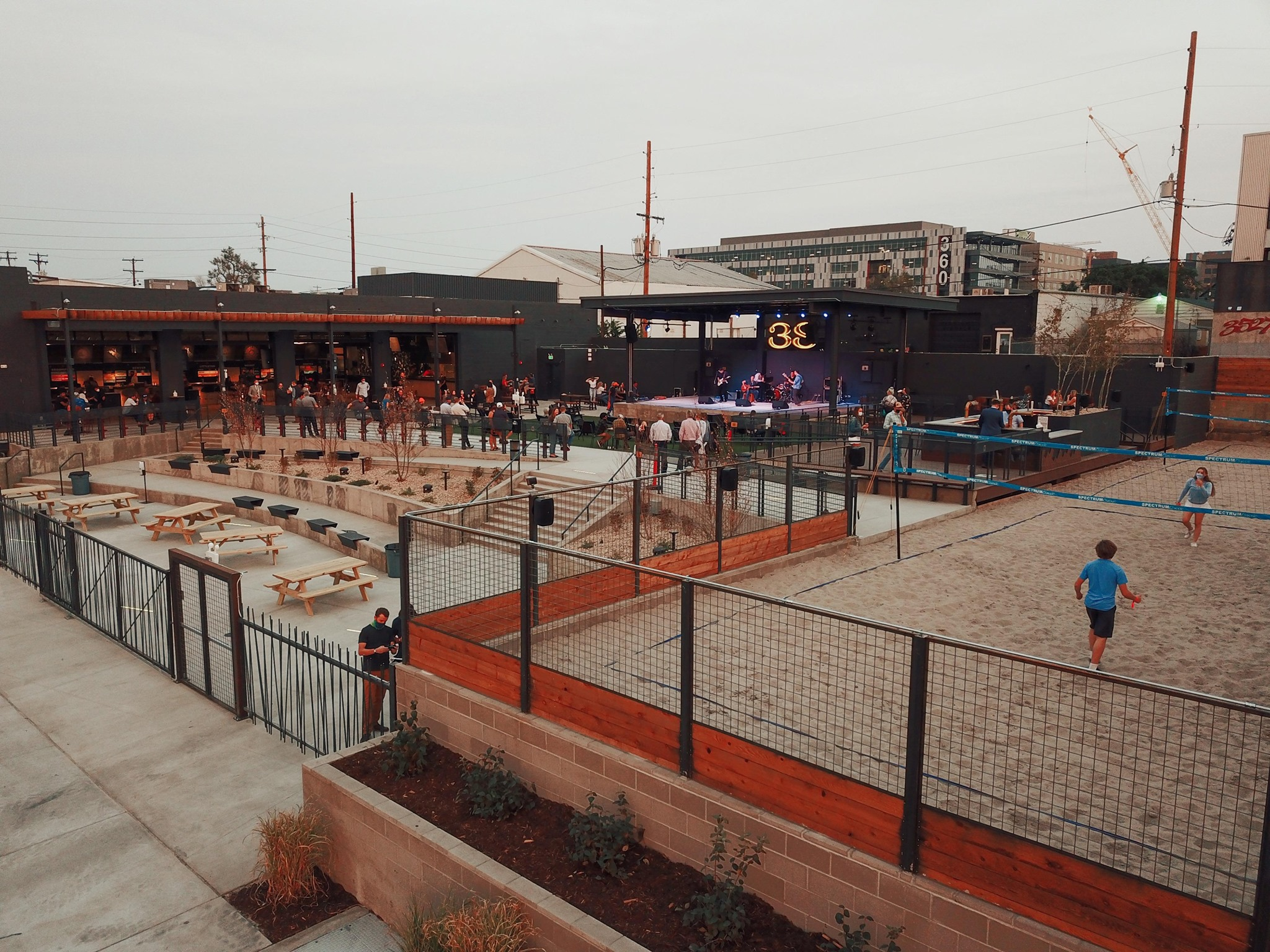 Number Thirty Eight is a spacious outdoor venue that's perfect for corporate events. Free entertainment is almost always available, making it one of the best things to do in RiNo. Attend an outdoor concert headlined by up-and-coming performers, or engage in a watch party, yoga class, and more. There are also beach volleyball courts at this venue, adding to the selection of fun outdoor activities.
Split Lip, located on-site, serves some of the tastiest eats in RiNo including weekend brunch and regionally-inspired burgers. Just about everything on the menu pairs great with a cold beer. Number Thirty Eight serves a variety of local brews on tap with selections from Avery Brewing Co., New Image Brewing, Crooked Stave, and others.
Bike Along Cherry Creek Trail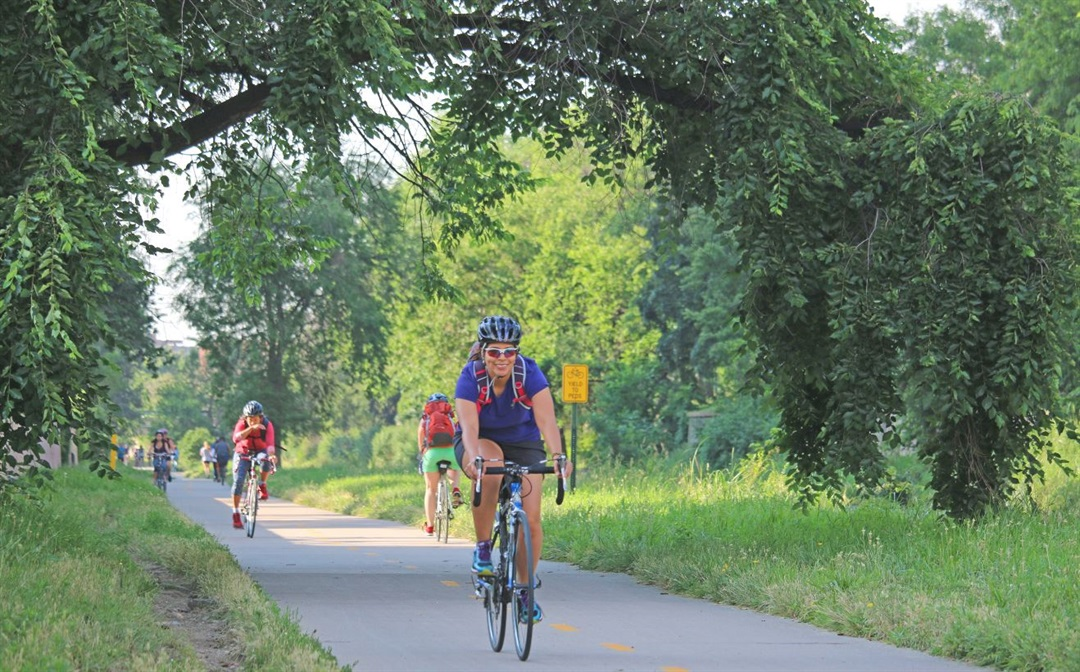 Pedaling down Cherry Creek Trail is one of the best things to do in downtown Denver. This 40-mile route runs from Union Station all the way down to Franktown near Castle Rock. There are several scenic stretches through Cherry Creek State Park and urban parks in the city.
Downtown, you'll find several trail access points along Speer Boulevard. The TrailLink map of Cherry Creek Regional Trail also highlights parking areas, restrooms, and drinking foundations. Though, with a quick detour, you're seldom ever far from great Denver lunch restaurants and other amenities. This includes bike rentals, which can be collected from evo, Mile High Bike Tours, and other outfitters.
Winter Team Building Activities
Snowshoe in the Rocky Mountains
Even in winter, Denver and its surrounding area offer an abundance of outdoor team building activities. Snowshoeing the local trails is one great way to engage co-workers. Consider routes at Staunton State Park in Conifer and St. Mary's Glacier in Idaho Springs.
For a guided experience, head to Rocky Mountain National Park. Its free ranger-led snowshoe walks are hosted from mid-January to early March. Note that these are small tours and companies cannot reserve for more than six individuals.
If you're planning an outdoor activity for a larger group, the national park is still a great event location. Consider snowshoeing to Emerald Lake for iconic views, and enjoy amenities in nearby Estes Park.
Plan a Ski Retreat
Denver isn't far from several ski resorts, which are stellar places to host a company retreat. Consider Keystone Resort for its ski-in, ski-out lodging and variety of outdoor team building activities. Skiing and snowboarding, ice skating, snow tubing, and even sleigh rides can be experienced at Keystone. There are also a number of great restaurants in Dercum Square and around Dillon Reservoir.
For a more local experience, consider Arapahoe Basin Ski Area, but note that the terrain is a bit trickier here. Loveland Ski Area is a bit more accommodating to all skill levels. There's also Echo Mountain, the ski resort nearest Denver. It hosts night skiing during the winter season, great for getting in a few after-work laps!
Ice Skate Around the Downtown Denver Rink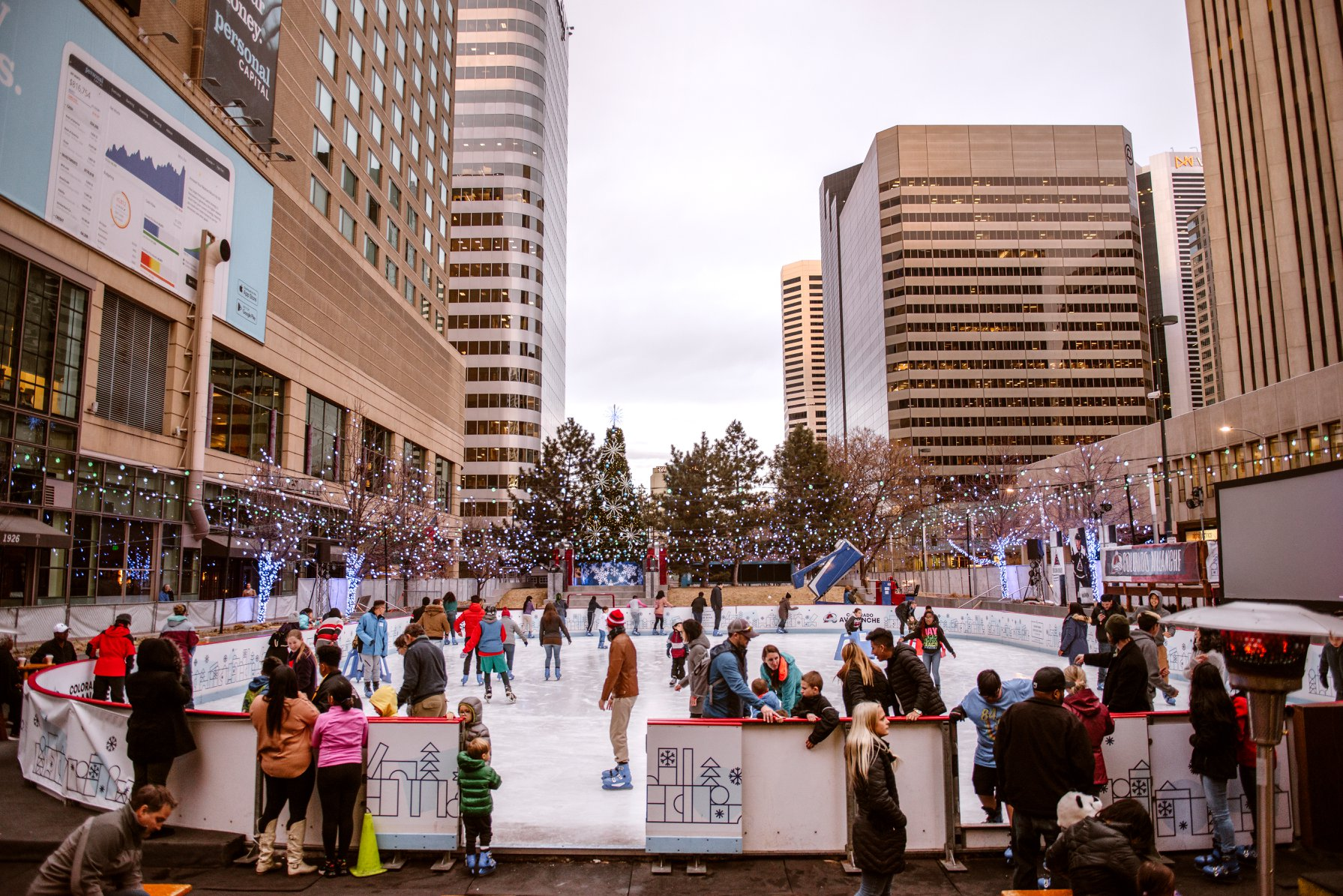 Ice skating at the Downtown Denver Rink is one of the best things to do in Denver in winter. This seasonal rink is a wonderful outdoor venue to host team building events. Its ambiance is especially enjoyable during the holiday season when the park is decorated with twinkling lights.
Corporate groups should also consider clocking out early on Tuesdays. Last season, rental skates were buy one, get one free on Tuesdays from 3 to 5 pm. Discounts were granted to those who presented their business cards.
Celebrate the Holidays at Christkindlmarket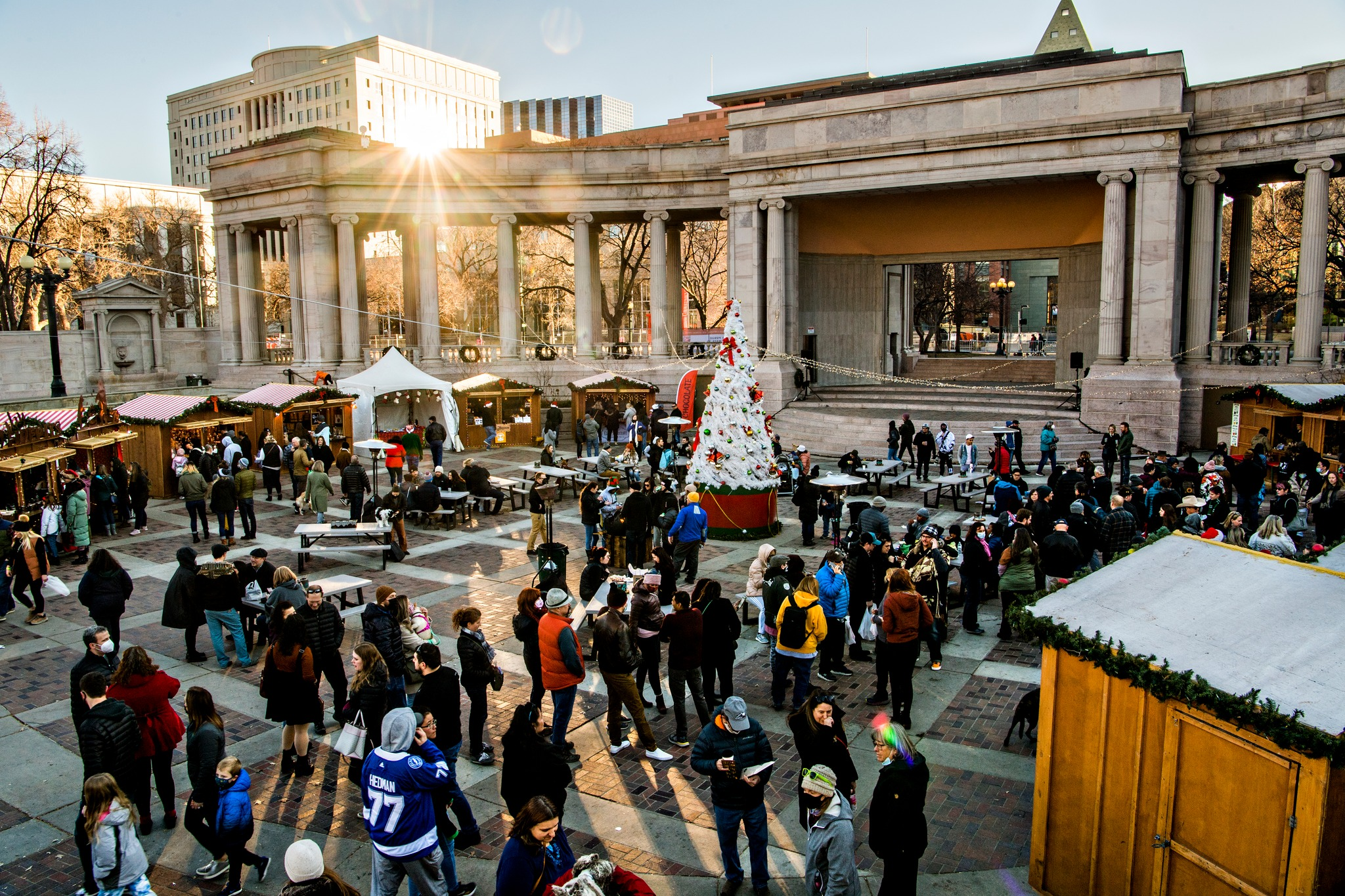 Christkindlmarket is another outdoor team building activity that perfectly suits the holiday season. It's hosted at Civic Center Park from mid-November through the day preceding Christmas.
The outdoor venue takes inspiration from a traditional German holiday market. Wooden huts sell a variety of trinkets like intricate ornaments, seasonal decor, and hand-painted bier steins. Food vendors feature Bavarian pretzels, Russian-style crepes, and other European fare — including glühwein, a steamy mulled wine that's served in collectible ceramic mugs.
Snowmobile Along the Continental Divide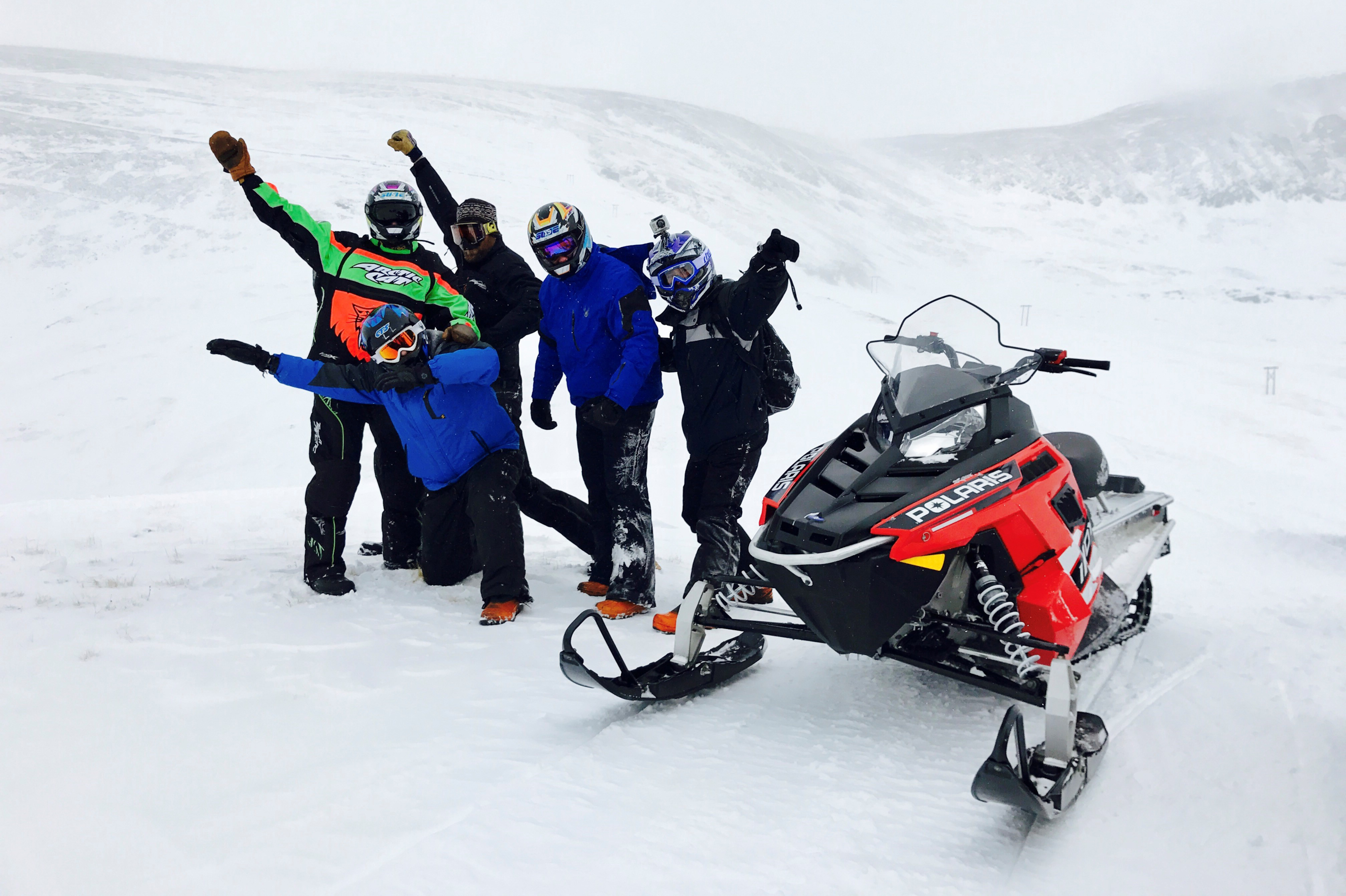 If your team members enjoy adventurous outdoor activities, consider booking a snowmobile tour! There are several outfitters within an easy day trip from Denver. High Country Tours has outposts in Silverthorne and Leadville, along with guided experiences for all skill levels.
Grand Adventures operates out of Winter Park. Its tours range from one to three hours and take participants over the Continental Divide for stunning mountain views. These experiences are best suited for small groups and are sure to build team spirit.
Glide Down Cross-Country Ski Trails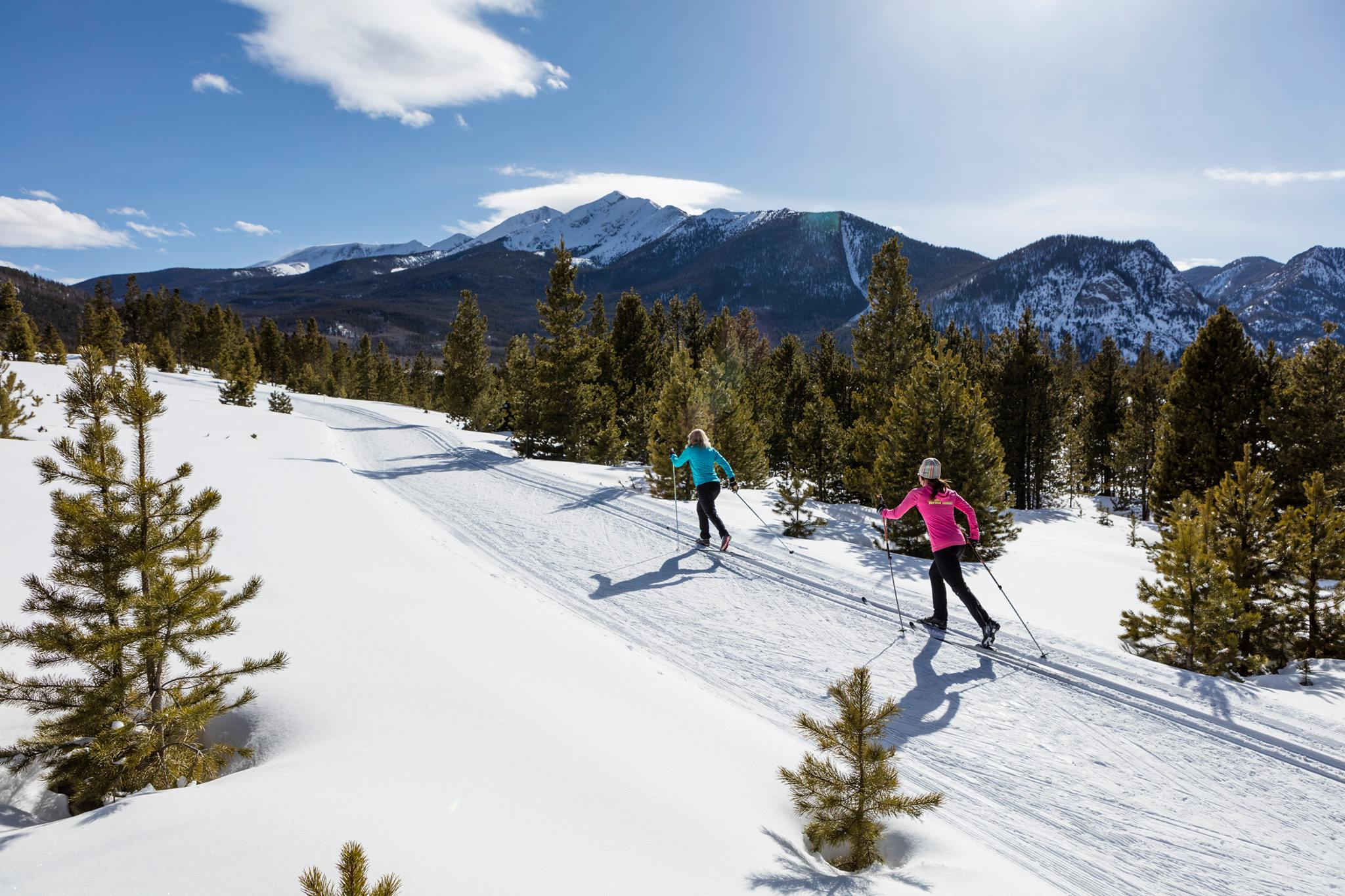 There are many cross-country ski trails throughout the foothills. But unless all team members own the proper gear, opt for one of the nearby Nordic centers. These offer rentals, as well as classes and amenities like concessions and restrooms.
Keystone Nordic Center is an ideal place to host this outdoor team building activity. It has more than ten miles of groomed trails with options for all skill levels. There's also the Frisco Nordic Center, which is even more expansive. Its annual BrewSki festival occurs in March. With beer tents along the ski route, this team building exercise is all the more fun!
Unique Corporate Outdoor Events
Scavenger Hunt Throughout the City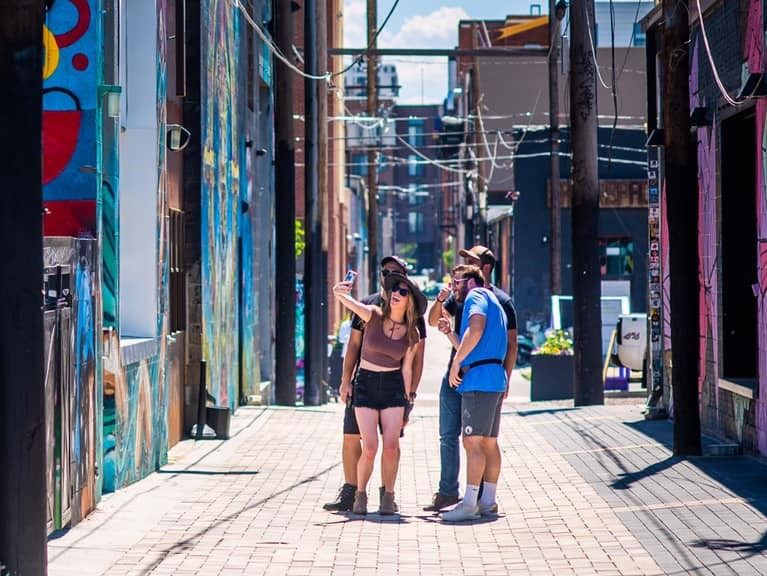 A scavenger hunt is one of the most unique team building ideas for Denver companies. It requires teams to work together to solve puzzles, strengthens communication skills, and simply put, it's a fun game!
Let's Roam has a number of scavenger hunt tours for varying interests. Consider the Denver's Golden Treasures tour to get an overview of the most iconic landmarks in the Mile High City. Or book the RiNo Past and Present tour to learn about how the neighborhood evolved from industrial to an arts district.
Join a RiNo Arts District Food Tour
Want to learn about RiNo, its street art, and sample some of the neighborhood's best restaurants? Take part in our RiNo Arts District food tour!
This team building activity features five tastings at award-winning eateries, plus three optional boozy beverages. Pairings include housemade burrata with an Aperol spritz, karaage (Japanese fried chicken) with a rice lager, and street tacos with a well-made margarita! Your foodie guide overviews each dish and shares insights about the dining scene in RiNo, as well as its vibrant community.
Zipline Through Evergreen Forests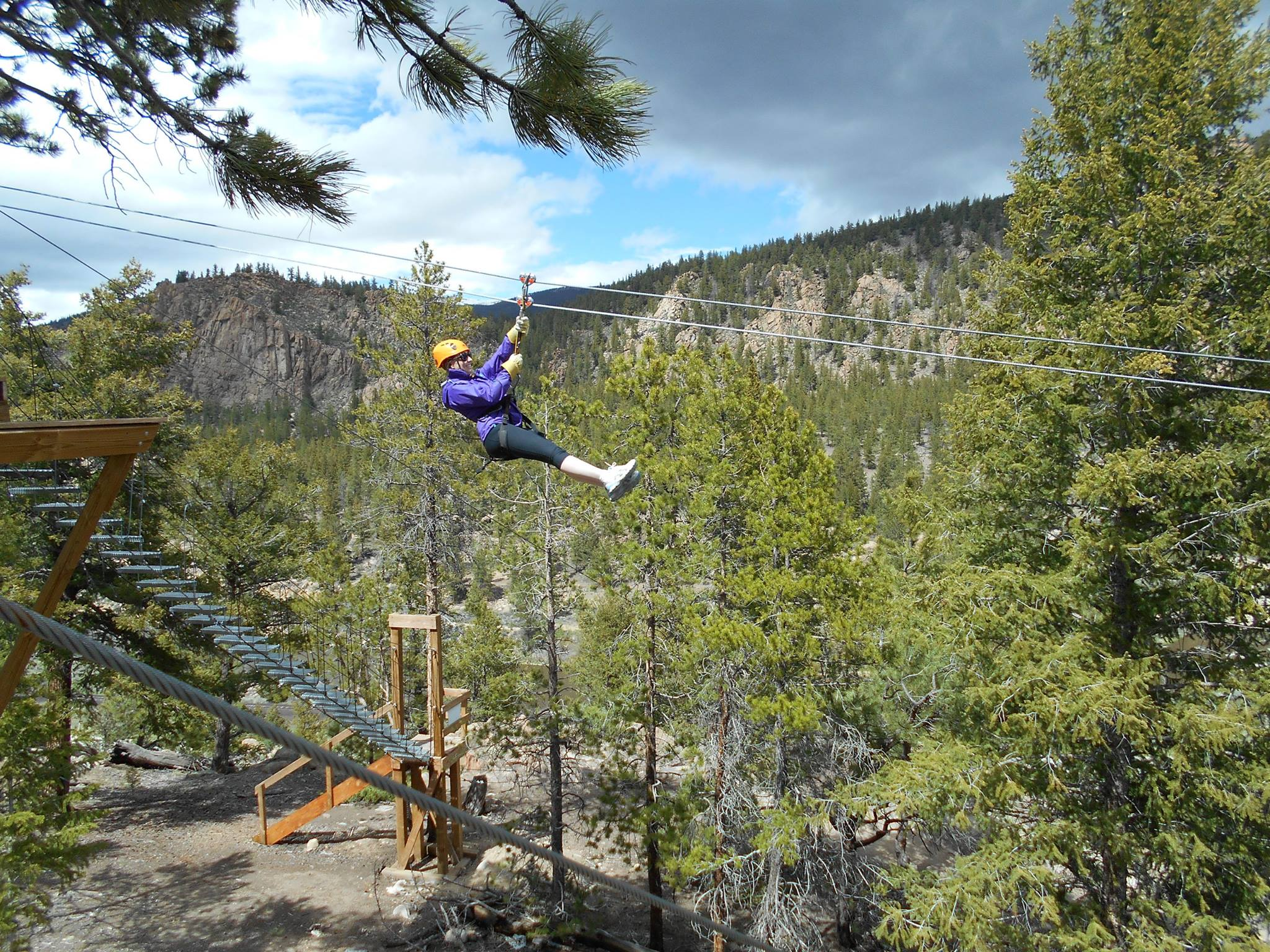 Really want to get folks excited? Few outdoor corporate events are as adrenaline-pumping as ziplining! The nearest course to Denver is the AVA Cliffside Zipline, set in Idaho Springs.
It features six ziplines that take riders over cliffs and through mountain forests. This experience has some physical challenges, but overall, is suitable for all abilities — so long as no team member is too afraid of heights!
Soak in Natural Hot Springs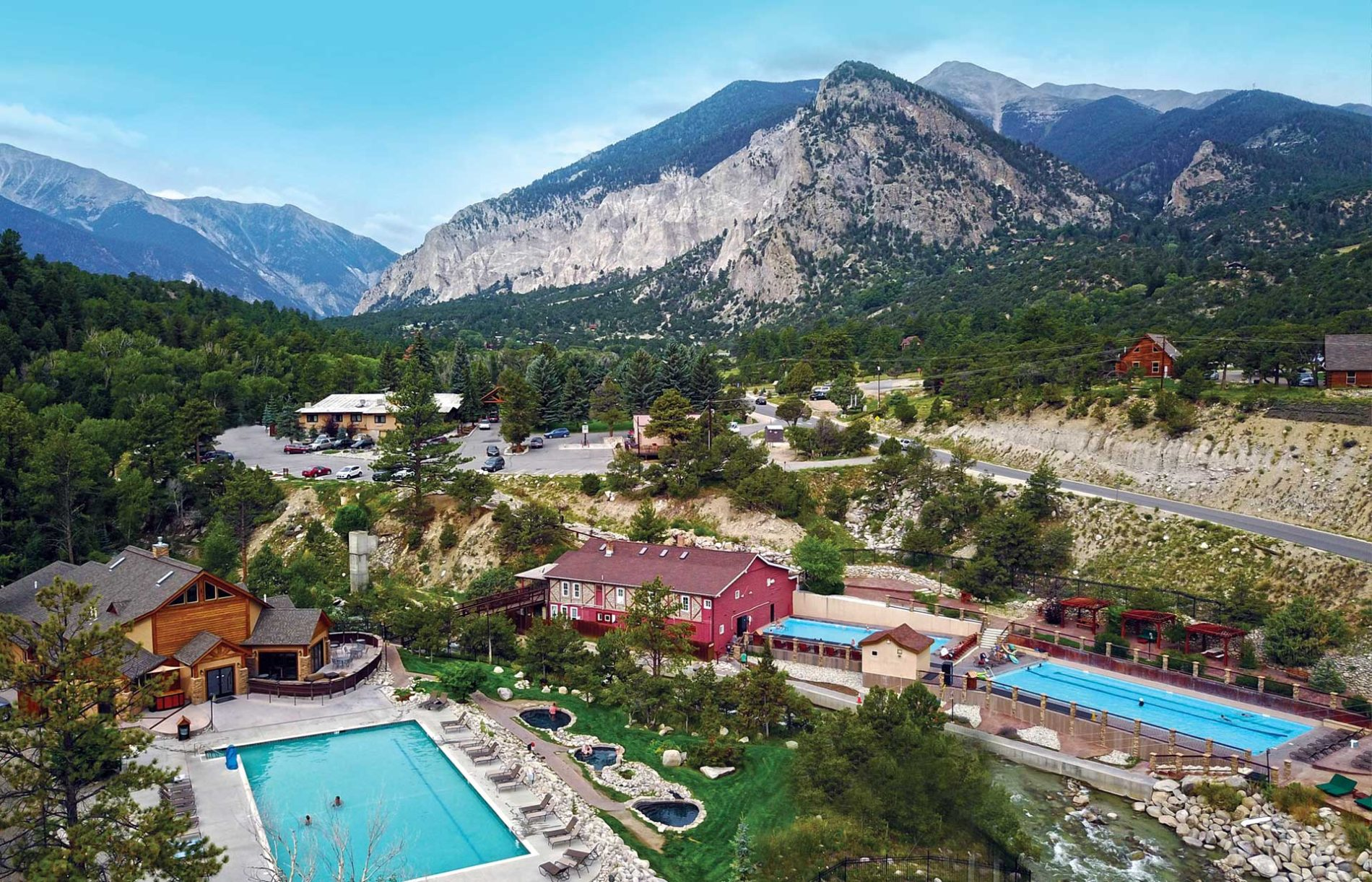 If your team could really use some rest and relaxation, head to one of several hot springs near Denver. Indian Hot Springs in Idaho Springs is the nearest option from the city. However, the majority of its amenities, including a pool and geothermal caves, are set indoors.
Those set on an outdoor event should take a longer day trip to Cottonwood Hot Springs or Mount Princeton Hot Springs Resort. These Buena Vista destinations could also be an overnight corporate retreat given their lodging available on-site.
Plant Trees with The Park People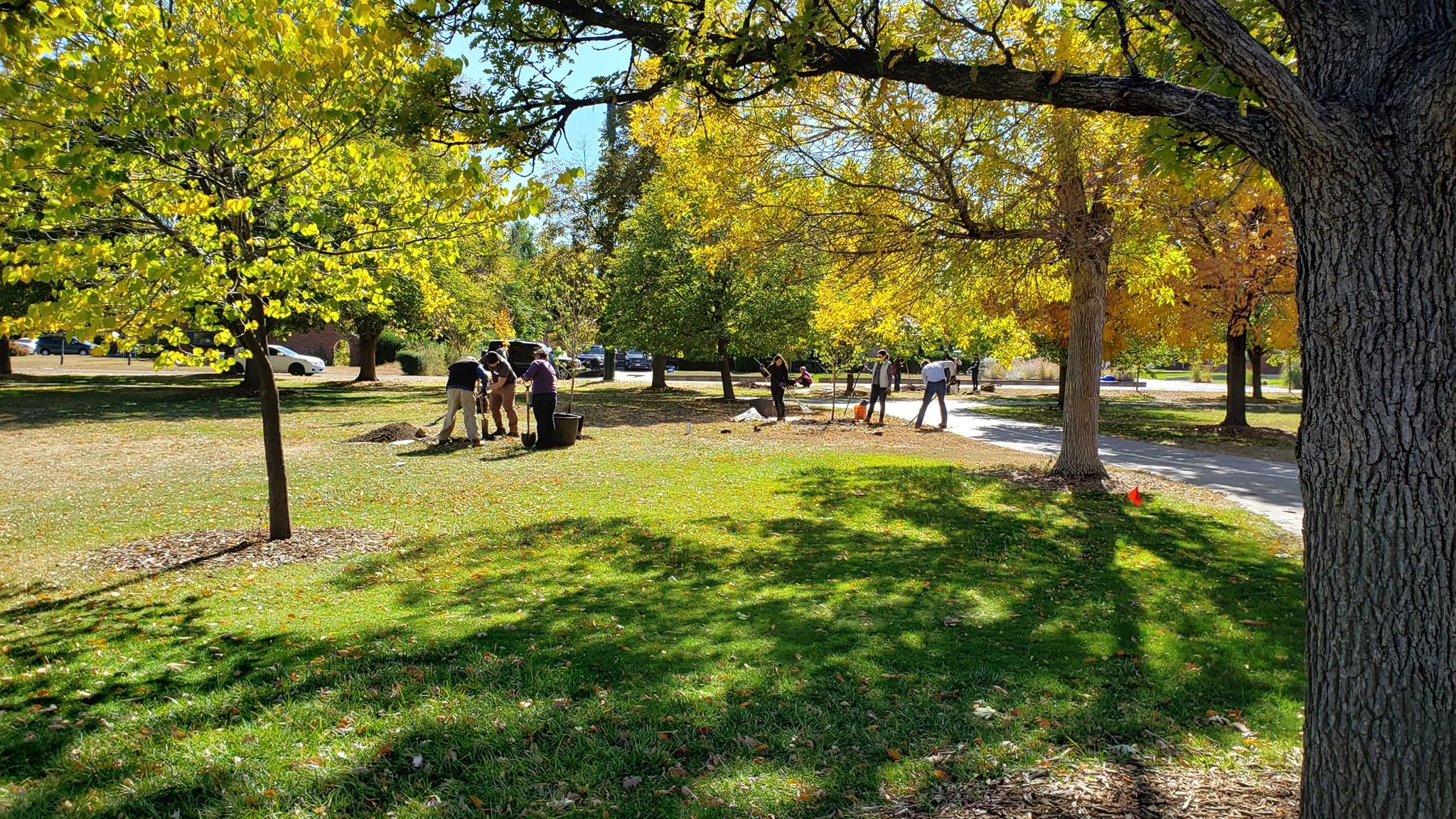 The Park People hosts many tree-planting initiatives, but the best option for Denver businesses is its Mile High Tree Champions program. It requires a small amount of funding and allows fifteen to fifty co-workers to plant trees throughout the city.
In addition to team building, this outdoor activity supports the local community and its environment. It's also one of the charitable corporate outdoor events that's easiest to coordinate. All planning, organization, and management will be handled by The Park People. Your group simply shows up ready to work!
Take a Tour of the City's Best Breweries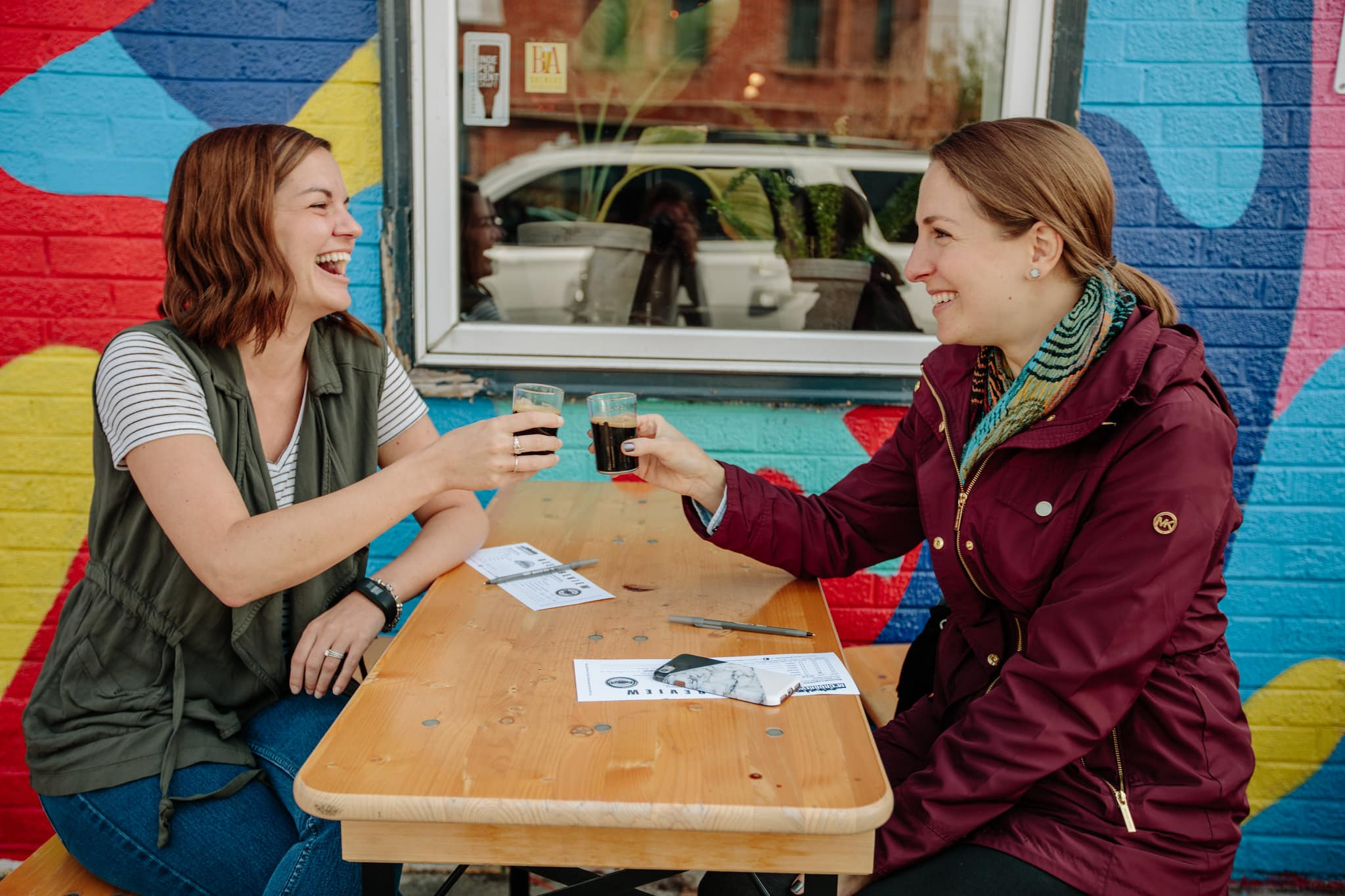 Denver Microbrew Tour hosts two public tours of some of the city's best breweries. The LoDo craft beer tour highlights iconic local establishments like Denver's first brewpub, Wynkoop Brewing Company. Its RiNo beer and graffiti tour makes stops at Odell Brewing, Ratio Beerworks, and other local favorites.
If you want your event to occur in a different neighborhood, Denver Microbrew Tour is happy to create custom private packages. For all these reasons, it ranks as one of the best tours in Denver and guarantees a great team building experience.
Drive a Supercar into the Mountains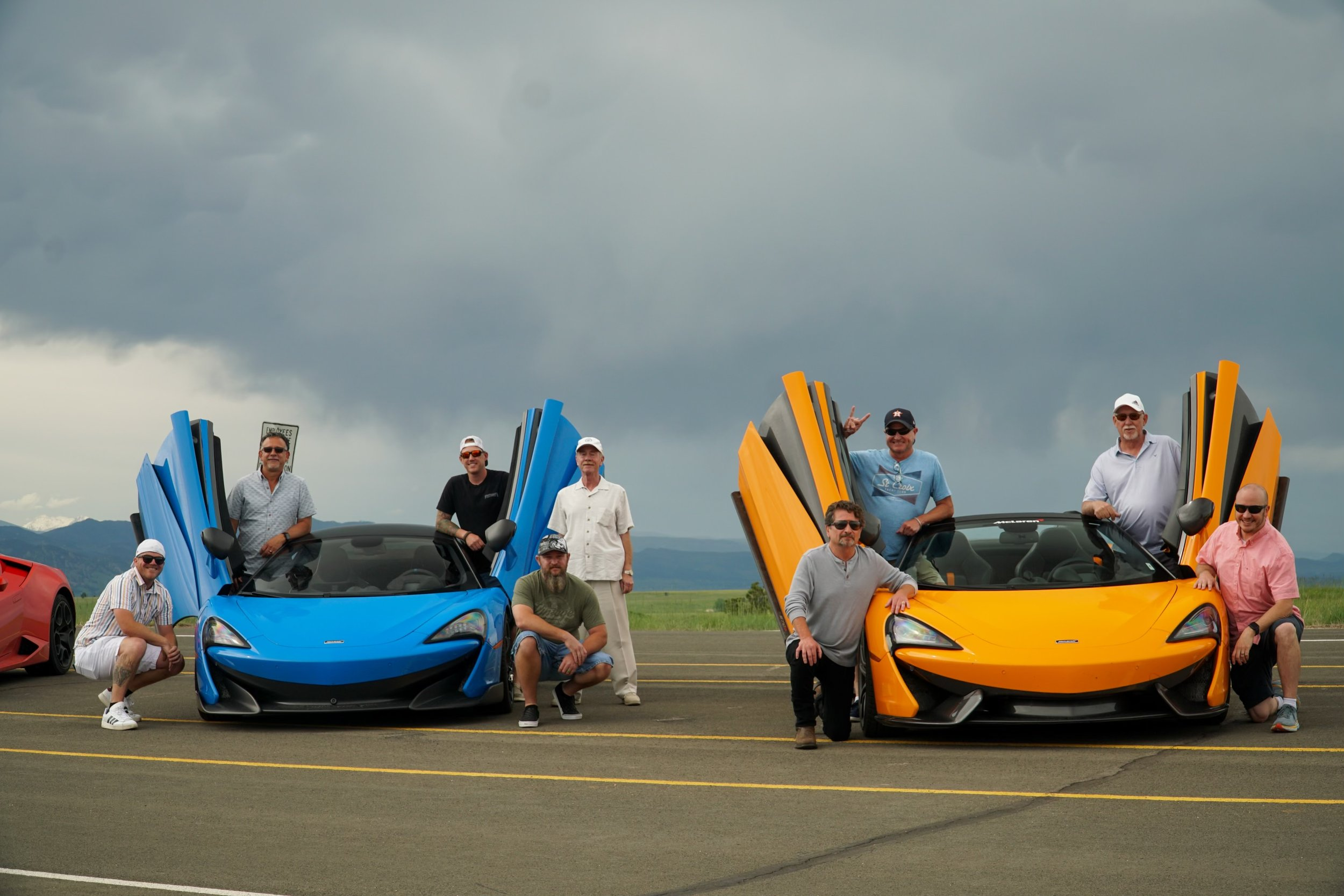 For a real "wow factor," book a tour with Oxotic. This operator hosts some of the most impressive corporate outdoor events. Participants are given the opportunity to drive and ride in luxury vehicles while taking in incredible mountain views.
Select from a fleet featuring models from Aston Martin, McLaren, and Lamborghini. Tours span from twenty minutes to four hours, with distances of fifteen to one hundred and five miles. A guide leads the tour in their own vehicle, granting a more private and personal experience for all attendees.
Take Part in a Charity Run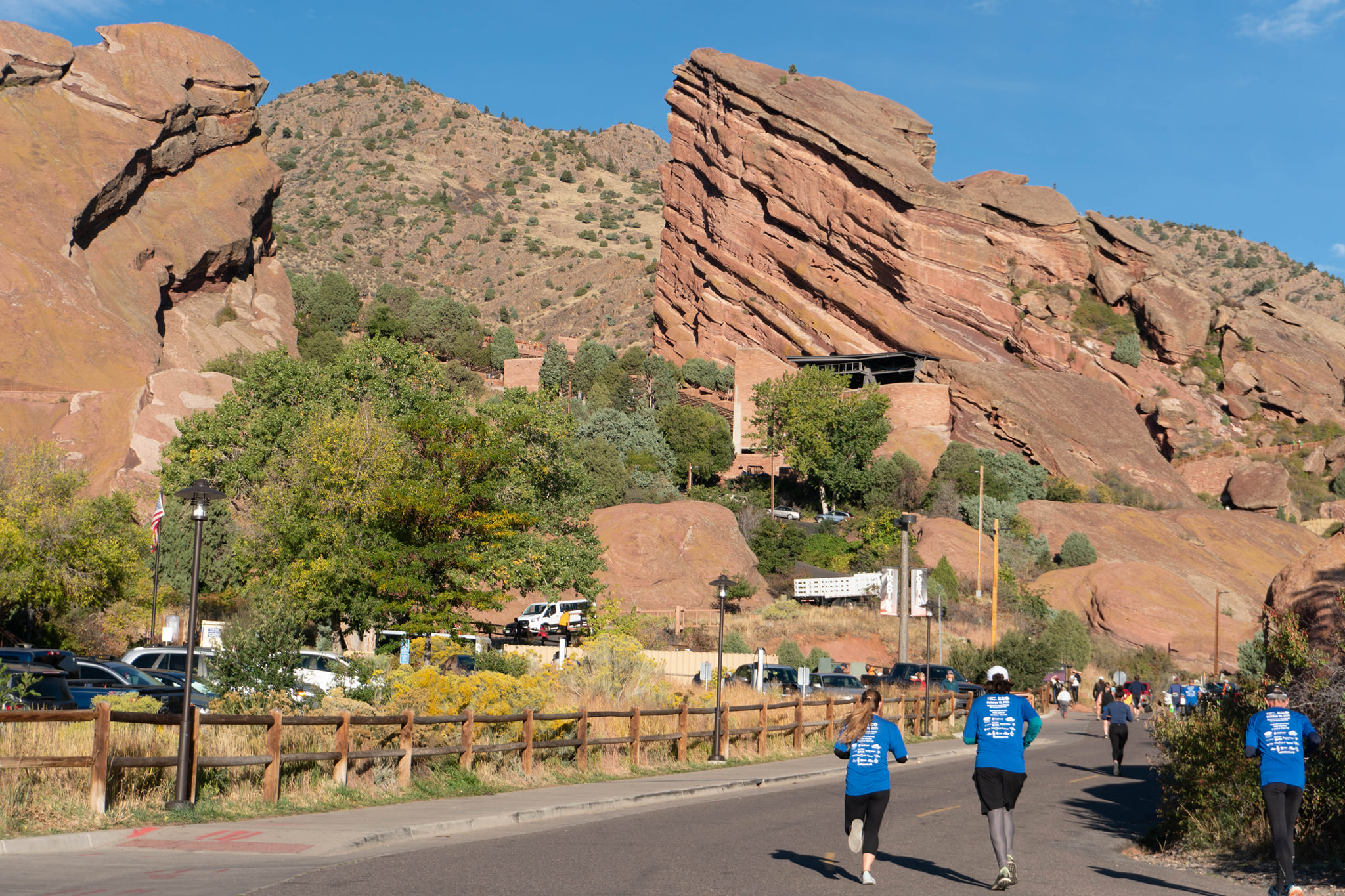 There are so many worthy reasons for your team to pull on its running shoes! RunGuides outlines many charitable races in the Denver Metro region. Participation can support a variety of causes including medical research, education, rescue organizations, and more.
Given that these are fundraisers, runners are often required to pay a fee upon registering. But when your company's donation goes to a good cause and your co-workers can engage in team building, it's a win-win.
Be Inspired by a Denver Public Art Tour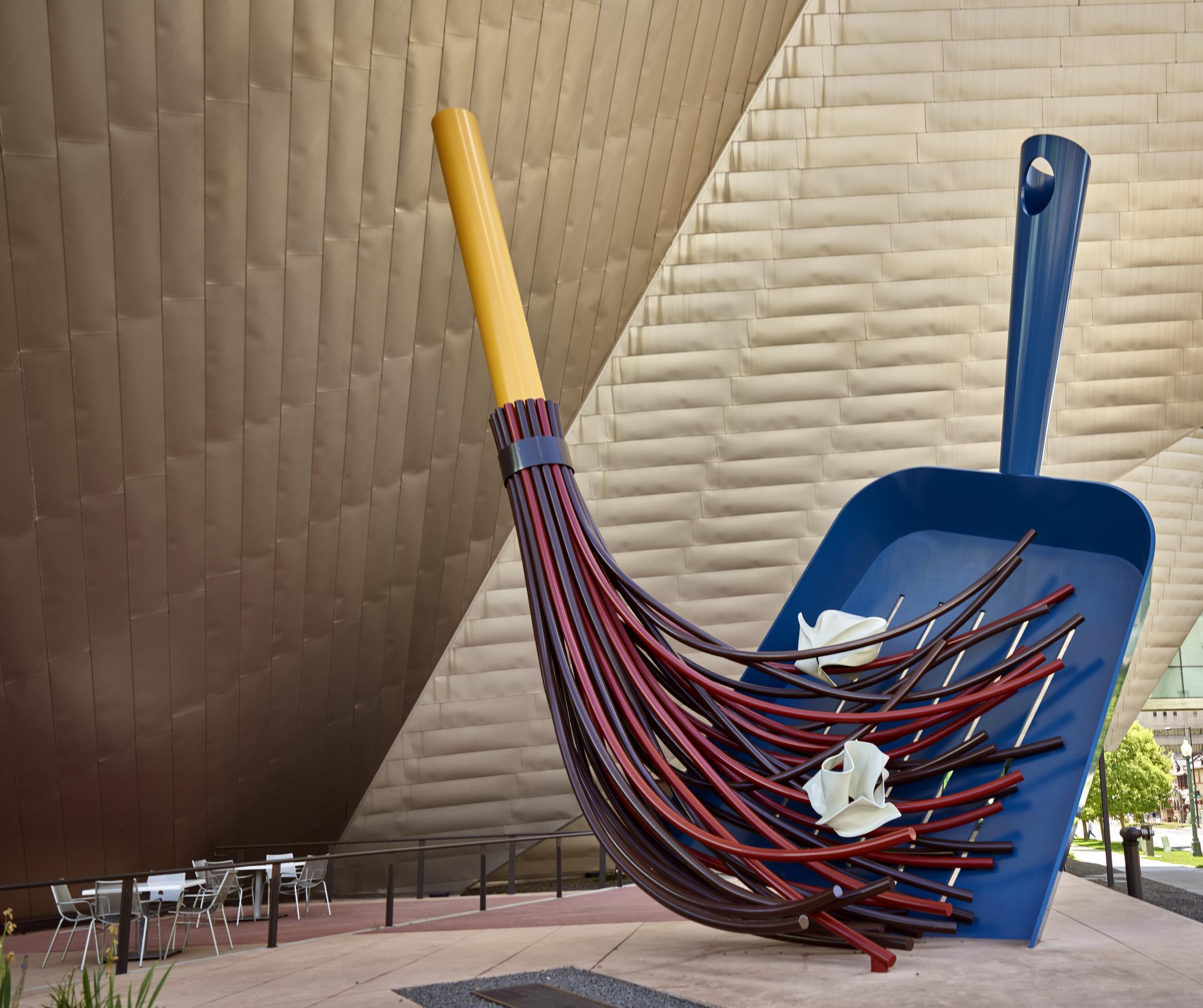 Looking for free outdoor activities? Denver is home to several urban hikes, like those around City Park and the Denver Botanic Gardens. Another top-recommended option is the Larger Than Life public art tour.
This route passes several of the city's most iconic public art installations. I See What You Mean, also known as "The Big Blue Bear," is one popular site on this self-guided walking tour. There's also On the War Trail and Broncho Buster at Civic Center Park, The Big Sweep outside the Denver Art Museum, and dozens of others.