If you love brunch as much as we do, you'll be on the hunt for the best brunch spots in Denver. Luckily, there's no shortage of amazing breakfast and brunch options here in the Mile High City.
From upscale fusion restaurants to the diner food we all know and love, we've got you covered with our 13 favorite spots for brunch in Denver:
Tupelo Honey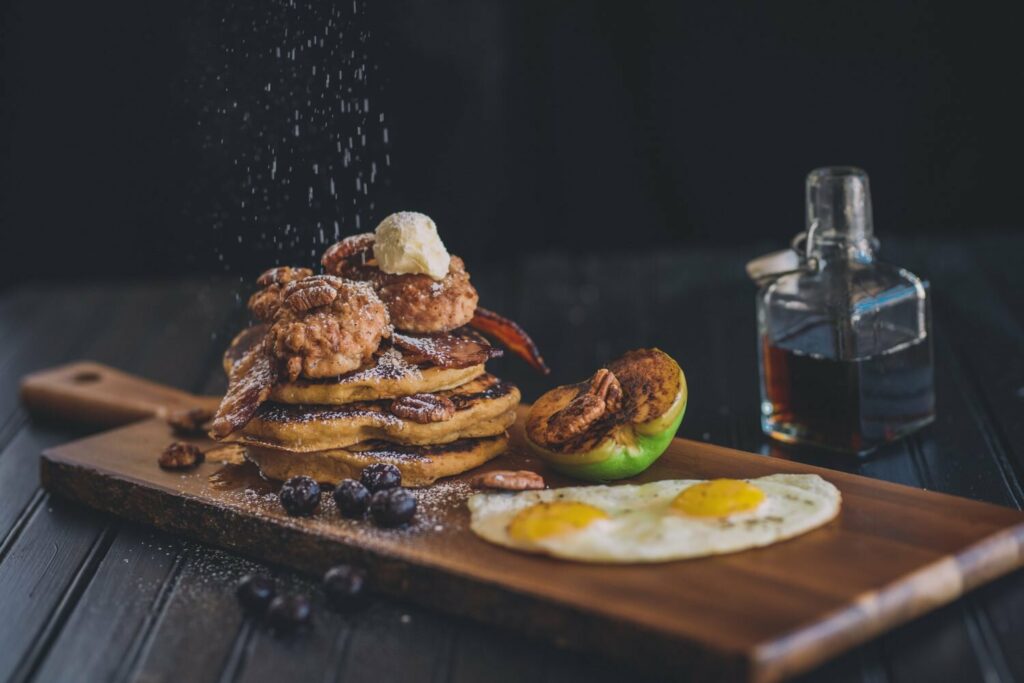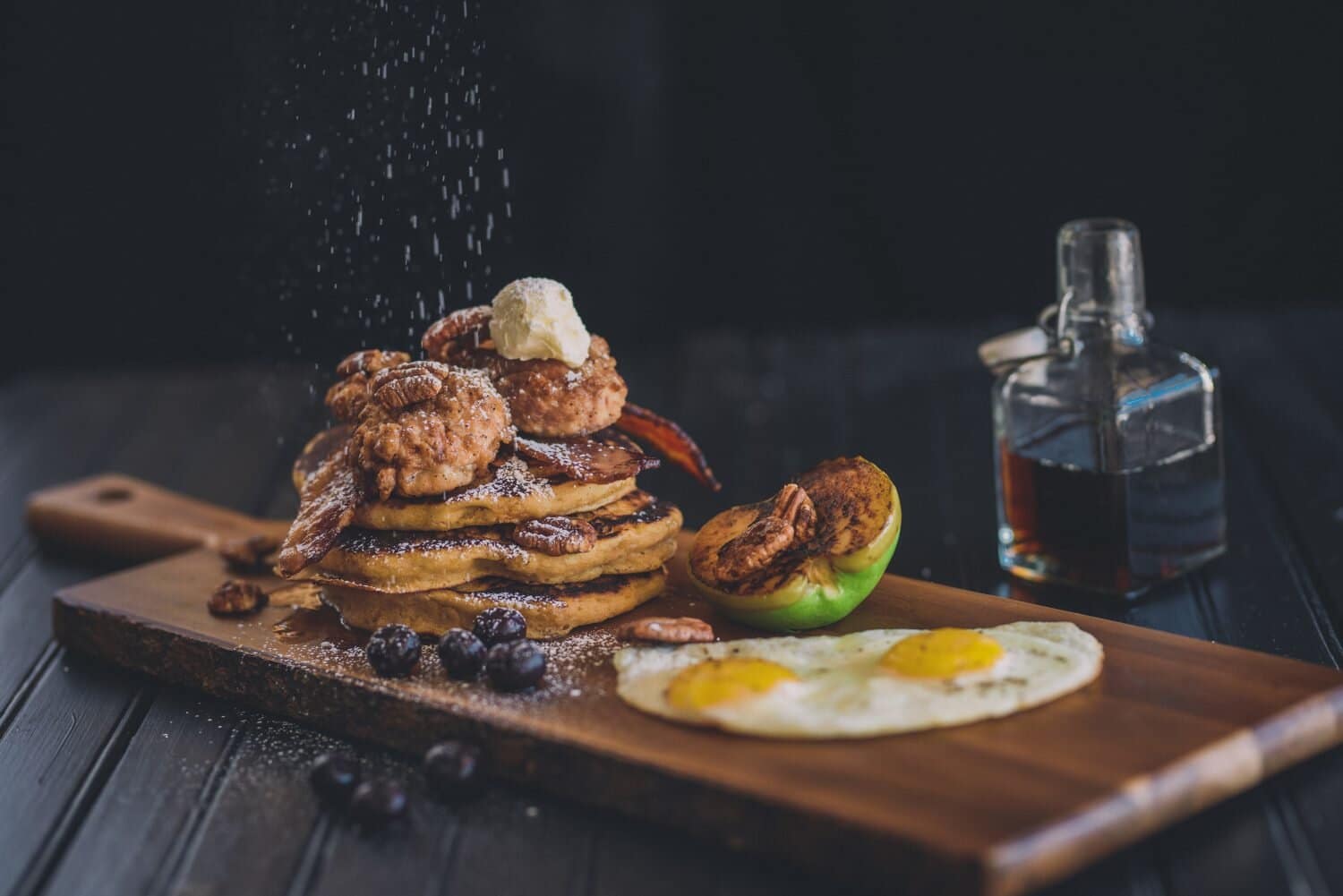 If you like your brunch with a Southern twist, Tupelo Honey boasts the best fried chicken in the city.
Conveniently located on Wewatta Street just behind Union Station, this Denver brunch spot offers some of the finest comfort food in the city.
The kitchen is overseen by Chef Eric Gabrynowicz, a four-time James Beard Award semifinalist who was voted Food and Wine Magazine's "Best New Chef- New York."
Washing down these delectable bites with a drink created by Chief Mixologist, Tyler Alford, who honed his skills at the award-winning Commander's Palace Restaurant in New Orleans leaves you in the greatest food coma. Sorry, no napping in the booths.
Acova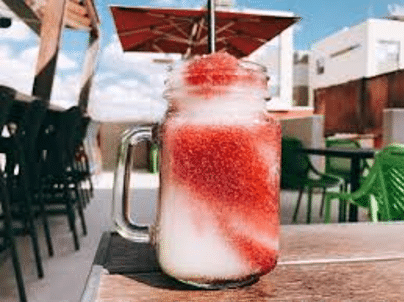 Paying homage to the past, present and future, Acova has quickly become a LoHi brunch staple.
Drawing from its sibling restaurant on South Broadway, Hornet, and honoring the previous Italian eatery on the same spot, Patsy's, cova means "nest" in Italian.
Their menu is true "Denver-fusion" (American-Southwestern-Mexican). This is why Acova has become the nest to bring friends and family from out of town, meet up with other locals, or just enjoy people-watching on their amazing patio to enjoy a wine slushy (yes, it's exactly what it sounds like) during one of Denver's 300 days of sunshine.
Bacon Social House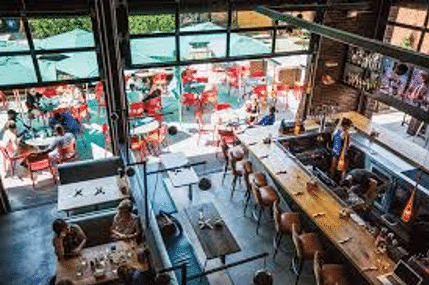 All. The. Bacon.
This Sunnyside neighborhood mainstay serves brunch seven days per week.
Sure, you can find things besides bacon on the menu, but why would you want that? Locals flock to Bacon Social House for that homemade, smoked, savory deliciousness.
Start with either a Bacon Flight (choice of 3 or 6 pieces) or the Baller Bacon. While wrestling with the hardest choice of all- what to order as an entree- sip on any number of house-infused bacon cocktails.
Ivy on 7th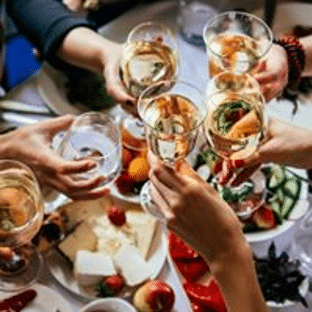 Be careful not to hit the snooze button too many times or you'll miss out on the charm and elegance of Ivy on 7th in the Cap Hill neighborhood (they close at 2 p.m. Wednesday-Sunday and are closed Monday and Tuesday).
Chef Rebecca Weitzman started her culinary journey in Denver. That journey has taken her to the heights of Iron Chef America, where she competed against Jose Garces and won "Chopped" on the Food Network. Ivy on 7th features a robust grab-and-go area, dine-in restaurant, and two outdoor patios. It's also the sister restaurant of Angelo's Taverna and Carboy Winery.
Denver Biscuit Company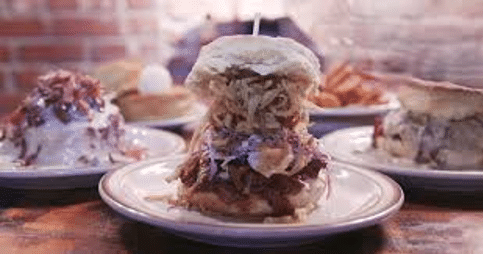 What's better than one spot to get THE best biscuits in town? FIVE locations.
No list of Denver's best brunch spots would be complete without Denver Biscuit Company.
This Denver institution is the perfect spot to get your day going. Try any number of their biscuit sandwiches or biscuit plates. If you're in a rush, snatch a biscuit or giant biscuit cinnamon roll (optional bacon add-on) to go!
Rosenberg's Bagels & Deli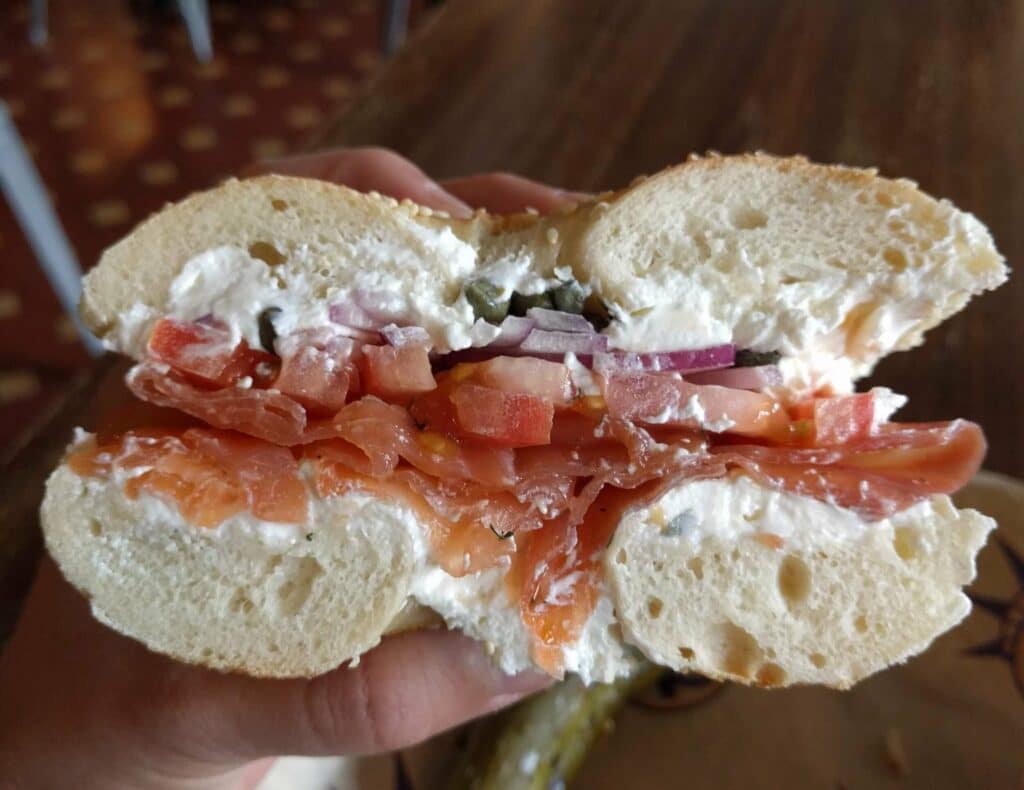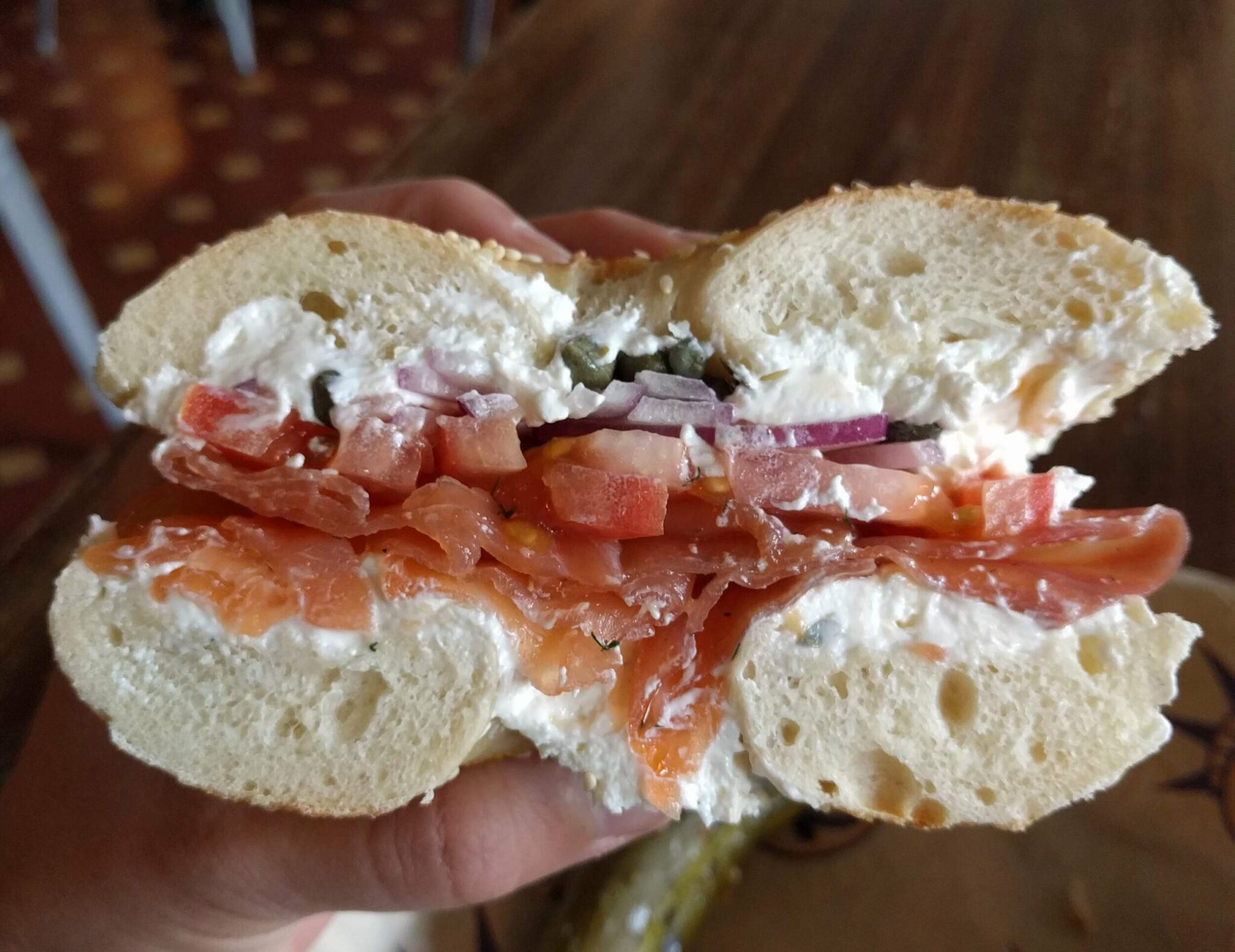 Leave it to a New Yorker to set up a bagel shop in Five Points (Gangs of New York, anyone?).
Going through the painstaking effort of importing the finest "hard" water from New York, Rosenberg's Bagels & Delicatessen is the only place west of the Mississippi to get an authentic New York bagel.
Curing and smoking fish and meats in-house, founder and owner, Joshua Pollack, has combined the best of NYC and Denver.
The "Bridge & Tunnel Restaurant Group" includes a second Rosenberg's in the Stanley Marketplace, Rosenberg's Kosher, Lou's Italian Specialties, and J's Pizza.
Snooze A.M. Eatery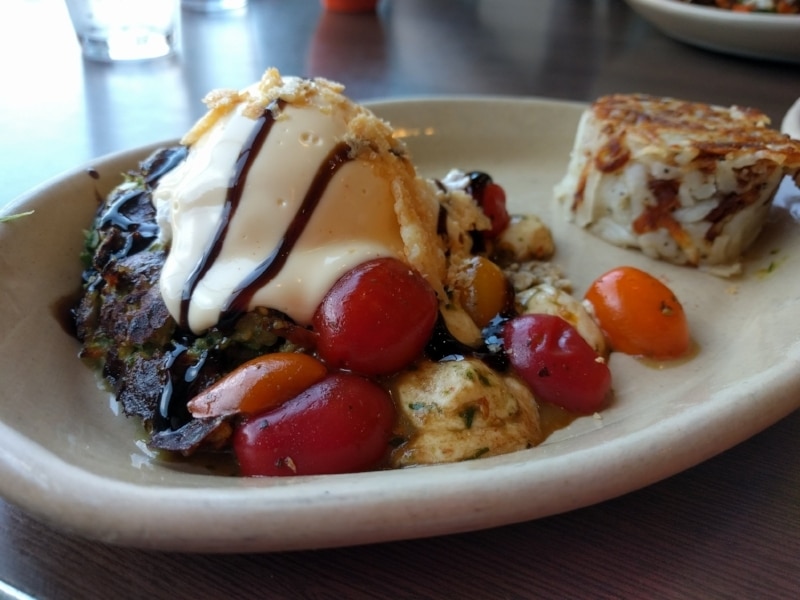 Calling all early birds! These folks don't take reservations, so wait on that first cup of coffee until you give your name for a table or you'll be waiting 45-60 minutes.
However, if you are a pancake and/or waffle fan, Snooze is certainly worth the wait!
Brothers Adam and Jon Schlegel opened Snooze, an A.M. Eatery in Denver's ballpark neighborhood in April 2006 to cater to folks coming back from a late night on the town or up early going to work. This venture has now expanded into an A.M. empire with four locations around Denver and seven others in California, Arizona, and Texas. If you ask a Denver local for their brunch recommendations, you're definitely going to hear about Snooze.
Denver Milk Market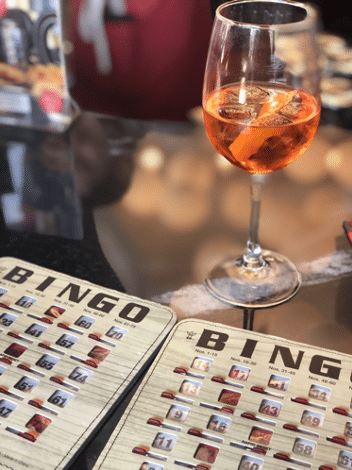 The most important thing to know about brunching at Denver Milk Market is Bingo Brunch at Moo Bar.
Every Sunday from 12:00 – 1:30 p.m., grab a table near the main bar for free bingo, prizes, and a stand up comedian performing between rounds.
Brunch is from 9 a.m. – 2 p.m. every Sunday, and the beauty of the Milk Market is in its many options. Sixteen food and drink vendors sit under one roof in this Denver food hall, so there's literally something for everyone.
Tomayo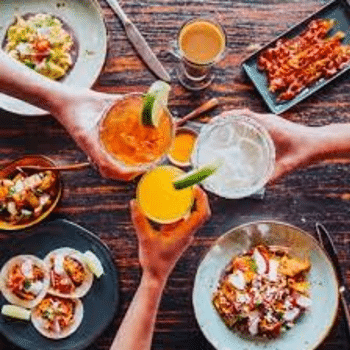 Nestled in historic Larimer Square, Tomayo offers one of the best brunch deals in town.
While everyone at the table must participate, no one will leave unsatisfied. For $39 each, enjoy everything on the menu (sorry, guac is extra) as it's all-you-can-eat and drink for two hours.
The staff is also incredible here. Almost as if by magic, the food will start arriving at your table without putting in an order.
When you find your favorite bite, pair it with any combination of bottomless mimosas, bloody marys, or margaritas. This incredible Mexican hot spot is also one of the best tequila bars in town.
Bar Dough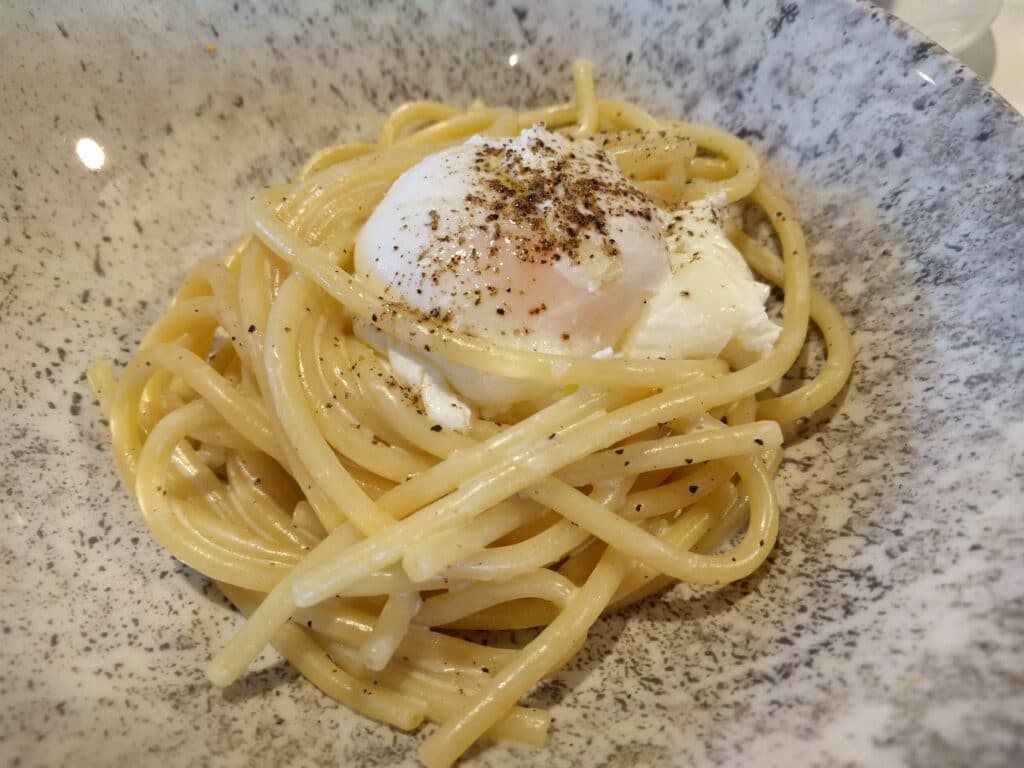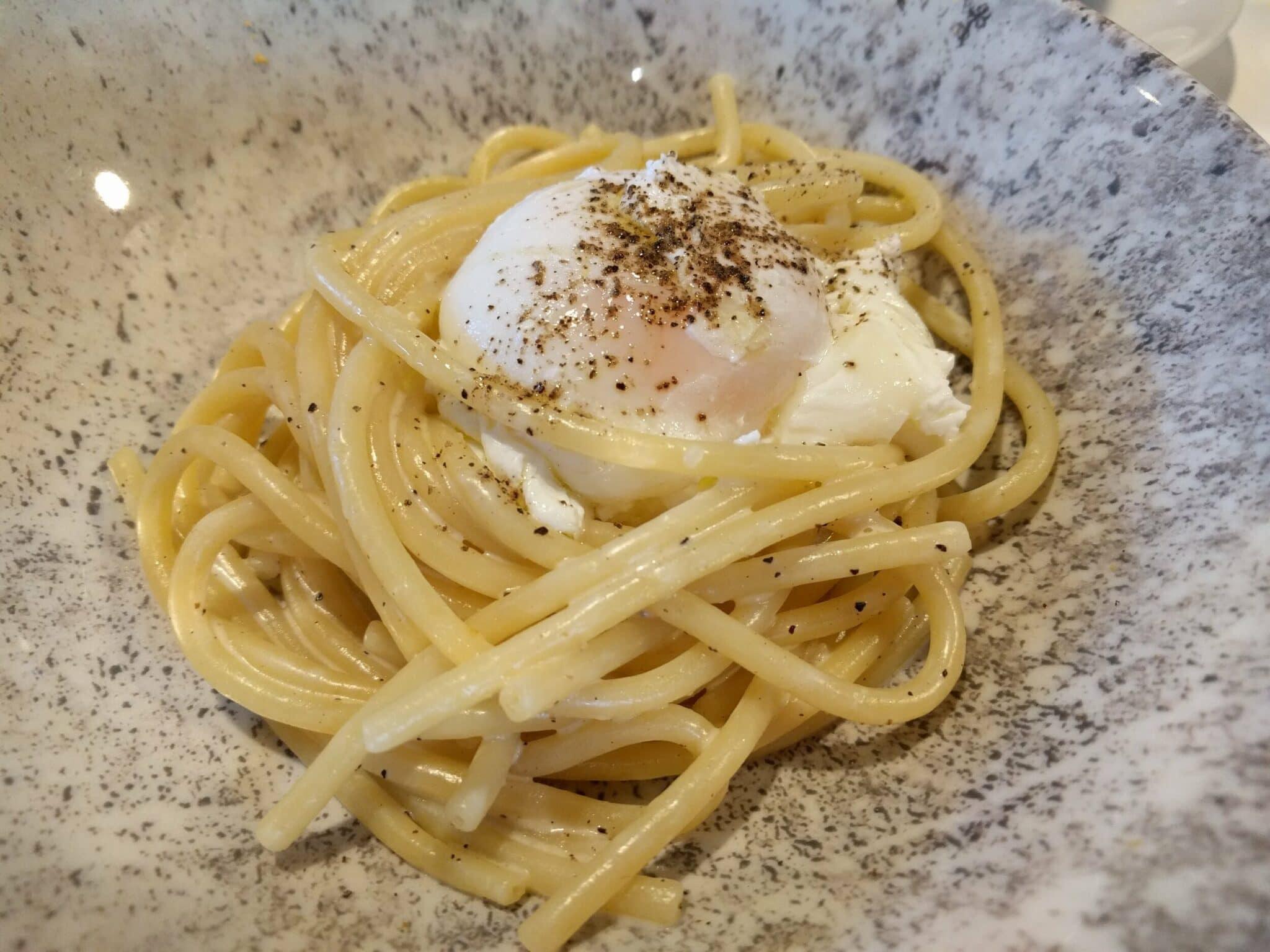 LoHi became worth the climb uphill when chef-owner Max MacKissock opened Bar Dough.
Italian cuisine is the foundation for this eclectic brunch menu with options such as traditional cacio e pepe, but when was the last time you had "mcfancy toast" (french toast, prosciutto, American cheese, and sunnyside egg) in Rome?
The wine list is solely Italian and has wonderful options that won't break the bank. Don't overlook the $15 bottomless mimosa or $25 bottomless Aperol spritz.
The Lobby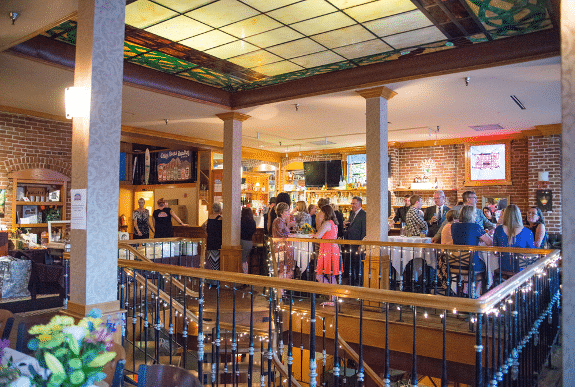 Located in what was once the historic Paris Hotel, the site dates back to 1891 and is on the National Register of Historic Places. While many tenants have occupied the site, since 2009 the Lobby has been serving up "playful eats and serious drinks." Family owned and operated and supporting local ranchers, farmers, breweries, and distilleries, the Lobby brings the Victorian-era charm of original exposed brick and stained glass as a background to their Southern-inspired cuisine. The main dining area is in what is believed to be the original hotel lobby.
Woodie Fisher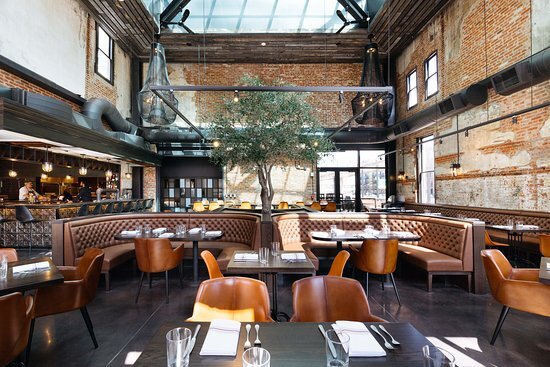 Occupying what was originally Hose House No. 1, one of the first fire stations in Denver, Woodie Fisher is the newest addition to the revitalization of the LoDo/Union Station neighborhood.
The original brick fire station exterior has been restored to its original glory and is now attached to the modern Hilton Garden Inn hotel.
This is an ideal brunch spot before taking in a Rockies matinee baseball game because it's only a 5-minute walk down 20th Street to Coors Field.
Ophelia's Electric Soapbox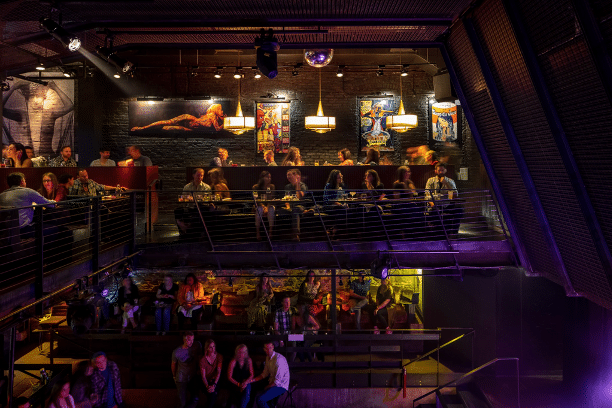 Ophelia's is brunch and a show! For live music – performers rotate weekly – checkout their site for details.
Their brunch menu has something for everyone, and if that doesn't captivate you, look around. The Victorian-era brownstone building has a history that will make your mother blush (the dispensary next door will help overcome embarrassment). The site has been home to a brothel, sex shop and peep show before becoming Ophelia's.
Bring your appetite and boudoir-chic attitude, but leave your judgment at the door.
Want to explore Denver's food scene with an experienced foodie guide?