Welcome to Denver!
As a city on the rise, we've seen our food and dining scenes explode over the past few years.
With so many great local restaurants to choose from, it can feel overwhelming at times! That's why we launched Delicious Denver Food Tours – to connect locals and visitors to amazing restaurants across the Mile High City.
If you haven't already, we hope you'll join us on one of our walking food and drink tours. Our experienced foodie guides would love to take you behind the scenes at some of Denver's best local restaurants.
Thanks, and happy eating!
Sincerely,
The Delicious Denver Food Tours Team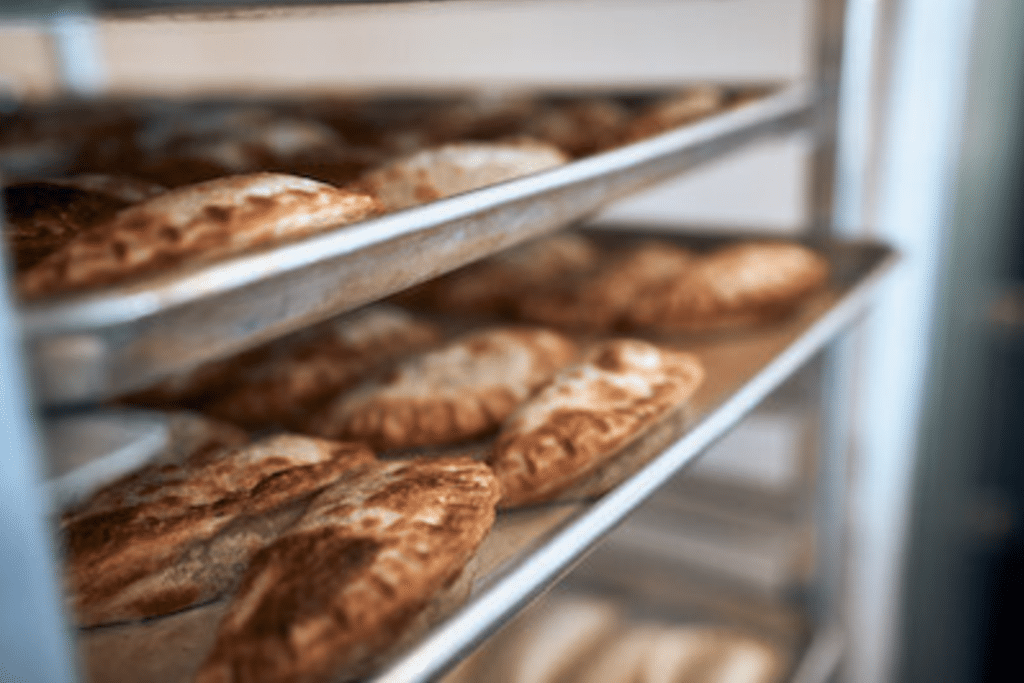 Denver Neighborhoods Featured:
---
Union Station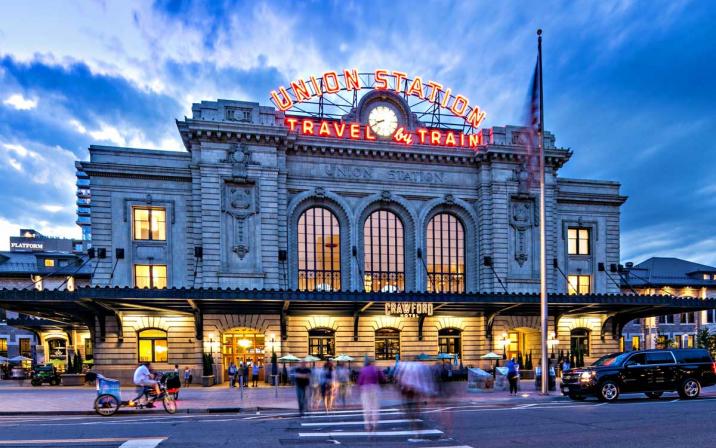 Union Station was renovated in 2014 and is now the beating heart of downtown Denver. Referred to as "Denver's Living Room," it's a functioning local and regional transit hub and a center for restaurants and nightlife with three James Beard Award winning chefs inside the station and its surrounding buildings.
Delicious Denver Partner Restaurants
Tavernetta, $$$$
Fine dining Italian from James Beard Award winner Lachlan MacKinnon and his partner and sommelier Bobby Stuckey. Great happy hour.
1889 16th St. – (720) 605-1889
**Featured on Delicious Denver Food Tours's Cocktails + Tastes Tour**
Ultreia, $$$
Portugese and Spanish tapas and pintxos from James Beard Award winner Jen Jasinski. Great sherry program. Excellent and diverse gin and tonics.
1701 Wynkoop St – (303) 534-1970
**Featured on Delicious Denver Food Tours's Downtown Food Tour**
Sunday Vinyl, $$$
Modern Italian wine bar and small bites from the James Beard Award winning team behind Tavernetta. Excellent brunch.
1803 16th St Mall, (720) 738-1803
**Featured on Delicious Denver Food Tours's Denver Wine Walk**
Woodie Fisher, $$$
Named one of Yelp's Top 50 restaurants in the U.S. for 2021, Chef Franco Ruiz brings his Michelin experience to New American cuisine (including brunch) in this historic Denver restaurant space.
1999 Chestnut Place, (720) 643-1909
**Featured on Delicious Denver Food Tours's Progressive Dinner Tour**
Mercantile Dining & Provisions, $$$$
New American farm-to-table restaurant and market from a James Beard Award winner. Chef's table experience available.
1701 Wynkoop St. – (720) 460-3733
Citizen Rail, $$$
New American from Chef Christian Graves centered around a custom built live fire grill. Great for brunch or happy hour.
1899 16th St. – (303) 323-0017
Zoe Ma Ma, $
Chinese/Taiwanese street food steps from Union Station. James Beard Award finalist in 2022 for Outstanding Restauranteur.
1625 Wynkoop St. – (303) 545-6262
Stoic and Genuine, $$$$
Seafood and raw bar from James Beard Award winning chef Jen Jasinski. $2 oysters 2 – 5 pm Mon-Fri with $7 glasses of bubbles.
1701 Wynkoop St. – (303) 640-3474
Ghost Donkey, $$$
Sister restaurant to this LA original, enter this neon LSD fever dream just across the tracks from Union Station. Menu is mezcal-based cocktails and creative and original nachos.
1750 Wewatta St. – (720) 409-4242
---
Lower Downtown (Lodo)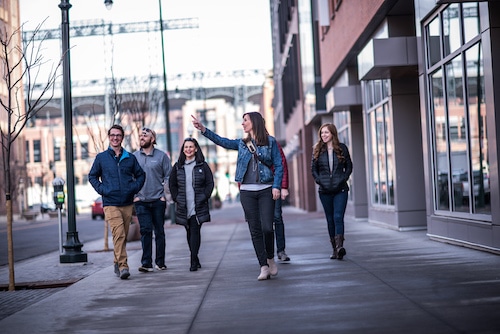 "LoDo," short for "Lower Downtown," is considered the heart and center of downtown Denver and is easily accessible to visitors. It boasts some of the city's best dining and is conveniently located near major landmarks like Union Station and Coors Field.
Avelina, $$$$
Upscale New American from French trained chef Josh Oakley. Modern decor and huge scotch and whiskey list. Chef's choice family style menu available.
1550 17th St. – (720) 904-6711
Cholon, $$$$
Asian dishes with elements of European technique from Chef Lon Symensma formerly of Jean-Georges and Buddakan in NYC. French onion soup dumplings recommended.
1555 Blake St. – (303) 353-5223
Jax Fish House, $$$
Oyster bar and seafood in the heart of downtown. Tight space with communal seating, fantastic for happy hour or lunch. Great atmosphere and service.
1539 17th. St. – (303) 353-5223
Rhein Haus, $$
House made pretzels, sausages and 24 beers on tap from local breweries as well as authentic German breweries. Reserve their indoor Bocce Ball court Mon- Thurs.
1415 Market St. – (303) 731-5374
Jovanina's Broken Italian, $$$
Family owned for almost two decades, Jovanina's has pizza, pastas and secondi in an intimate, classic space. Great cocktails and their Wed/Thu wine specials are great in Sotto Voce, their prohibition style basement lounge.
1520 Blake St. – (720) 541-7721
A5, $$$$
Retro designed steakhouse named one of the best new restaurants of 2021. Modern interpretations of steakhouse classics with local sourcing and creative plating.
1600 15th St. – (303) 623-0534
Denver's homegrown higher quality Chipotle features burritos, bowls and more. Great cheap eats and drinks in the heart of downtown.
1610 16th St. Mall – (303) 623-2169
Cruise Room, $$$
Open since the day prohibition ended, this classic bar's original design is based on bars aboard the first generation of luxury cruise ships. It retains its old school charm with an updated cocktail menu.
1600 17th St. – (303) 825-1107
---
Dairy Block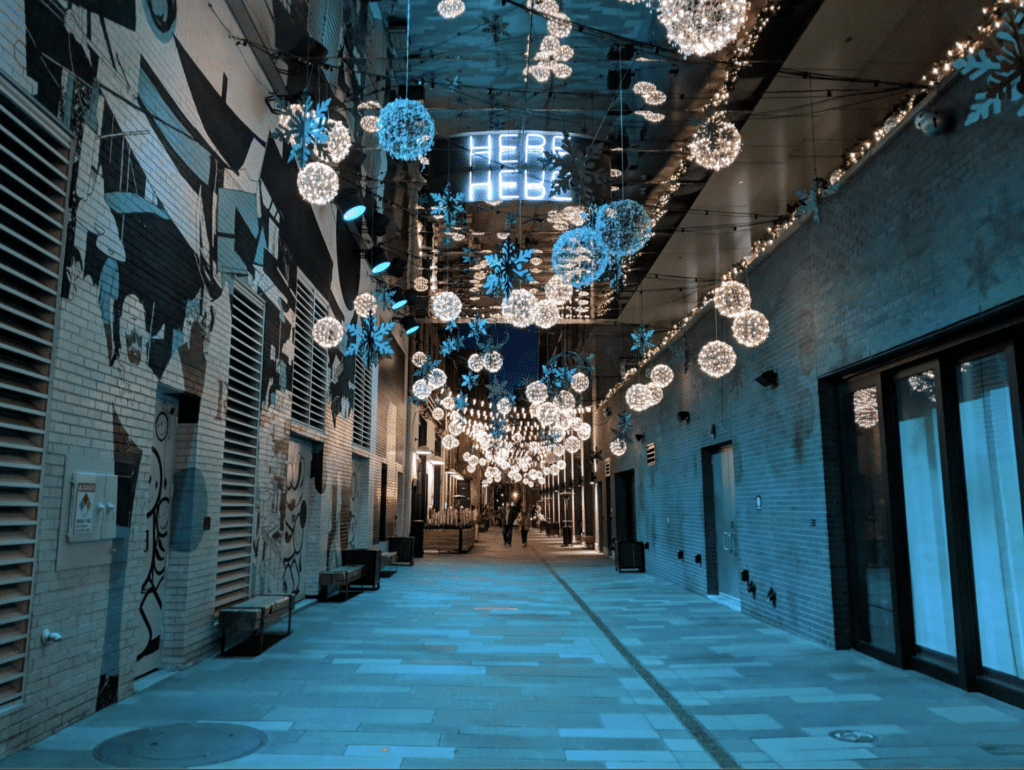 This multi-use development's primary feature is a pedestrian alley lined with some of Denver's best restaurants and bars. A common liquor license allows visitors to freely wander the alley checking out the street art and installations.
Delicious Denver Partner Restaurants
Craft cocktail bar featuring house made mixers and bitters. Fresh and seasonal ingredients with a bend towards Tiki style flavors. Great interior and atmosphere.
1850 Wazee St. – (720) 460-2725
**Featured on Delicious Denver Food Tours's Cocktails + Tastes Tour**
Food Hall and Market from Denver celebrity chef Frank Bonnano featuring hit dishes from across his diverse restaurant portfolio. Great gelato.
1800 Wazee St. – (303) 792-8242
**Featured on Delicious Denver Food Tours's Progressive Dinner Tour**
Kachina Denver, $$
Mexican with Native American influences. Great mezcal and tequila flights as well as our favorite tacos in the city served on Navajo Fry Bread.
1890 Wazee St. – (720) 460-2728
**Featured on Delicious Denver Food Tours's Downtown Food Tour and Progressive Dinner Tour**
Colorado owned tasting room featuring Colorado and California grapes. Great paired dessert flights. Located on Dairy Block alley, great for people watching.
1885 Blake St #120, (720) 990-9092
**Featured on Delicious Denver Food Tours's Denver Wine Walk**
Seven Grand, $$
The 4th outpost of the best whiskey bar in the west, the spirits list at this dark leather and wood bar is truly overwhelming. A must visit for whiskey drinkers with hundreds of spirits to try.
1855 Blake St. Suite 160 – (720) 863-8975
Bruto, $$$$
This 15 seat chef's tasting room features multi-course omakase style tasting of Latin and global cuisine cooked on live fire. Paired alcoholic beverages available.
1801 Blake St. – (720) 325-2195
Locally owned distiller of creative gins and whiskeys, Deviation has a chic space and a diverse and interesting cocktail lists. Try the small pour gin flight and their coffee house inspired whiskeys.
1821 Blake St. #130 – (720) 645-1539
---
Ballpark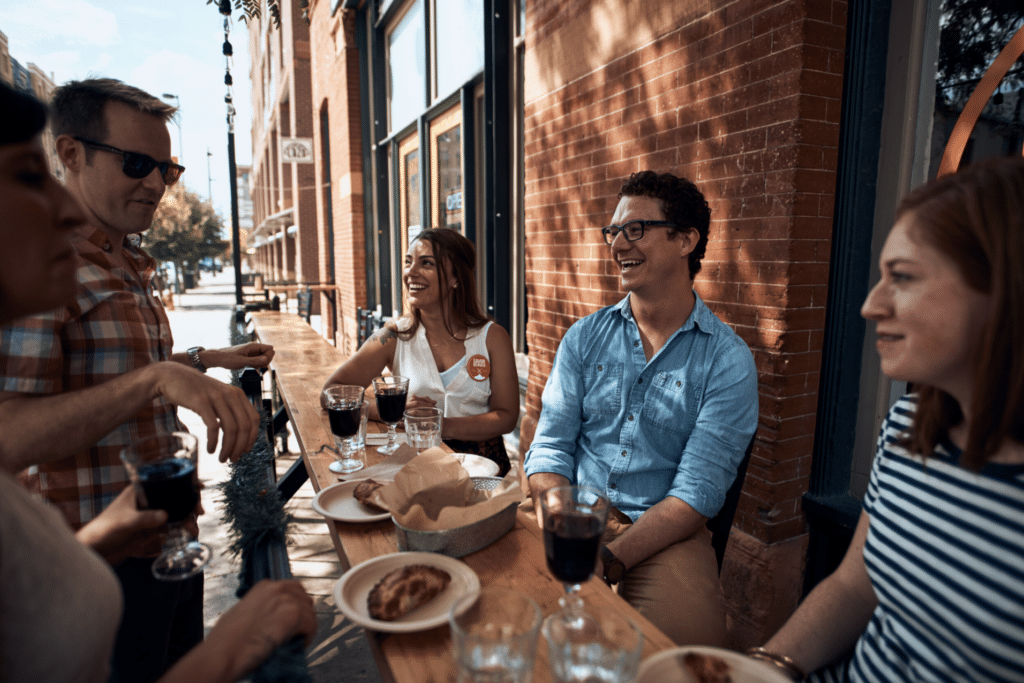 Located between Lower Downtown (LoDo) and River North (RiNo), the ballpark neighborhood is a fun and lively place to hang out, especially when the Rockies are playing at Coors Field.
This neighborhood also has a number of great locally-owned dining finds and spots bars/breweries.

Delicious Denver Partner Restaurants
Marco's Coal Fired Pizzeria, $$
AVPN Certified wood fired Neapolitan Pizza from a family owned restaurant. Great house made limoncello and wings. Rear patio in summer is lovely.
2129 Larimer St. – (303) 296-7000
**Featured on Delicious Denver Food Tours's Downtown Food Tour**

Cherry Cricket, $$
Denver institution since 1945, fantastic burgers, great beer list, Denver's best pork green chili. THE sports bar for Broncos and Avalanche games.
2220 Blake St. – (303) 297-3644
**Featured on Delicious Denver Food Tours's Downtown Food Tour**
Immigrant brothers from Buenos Aires, Argentina, serving flaky, baked empanadas. Dine in or take out. Dessert empanadas also great.
1319 22nd St – (303) 296-6710
**Featured on Delicious Denver Food Tours's Downtown Food Tour**

Growing from a food cart on the 16th Street Mall, this exotic game dog spot has been named one of the top ten hot dog spots in the U.S. and featured in Food and Wine, WSJ, NY Times and more.
2148 Larimer St. – (720) 746-9355
**Featured on Delicious Denver Food Tours's Downtown Food Tour**

Attimo Wine, $$$
Italian winery and small plates from Jon Schlegel, owner of Snooze AM Eatery. Live music on the patio in the summer and a great monthly wine club.
2246 Larimer St – (720) 287-4988
**Featured on Delicious Denver Food Tours's Private Tours**
Snooze AM Eatery, $$
Original location of the brunch phenomenon spreading across the south and west. Great service, diverse menu, local ingredients. Try the pancake flight.
2262 Larimer St. – (303) 297-0700
La Diabla, $$$
Jose Avila's former work as a partner of Machete Tacos is evident here and won him best new restaurant of 2021 from the Denver Post. Pozole is the specialty of the house.
2233 Larimer St. – (720) 519-1060
Aloy Modern Thai, $$
Sister born on a farm outside of Bangkok bring a farm-to-table approach to Thai food using modern techniques. Try the house specialty Kao Soi.
2134 Larimer St. – (303) 379-9759
This Denver institution has been open since 1968. The house specialty is fried tacos and they serve breakfast until 3 p.m., great for a hangover meal.
2115 Larimer St. – (303) 296-0563
---
River North (RiNo)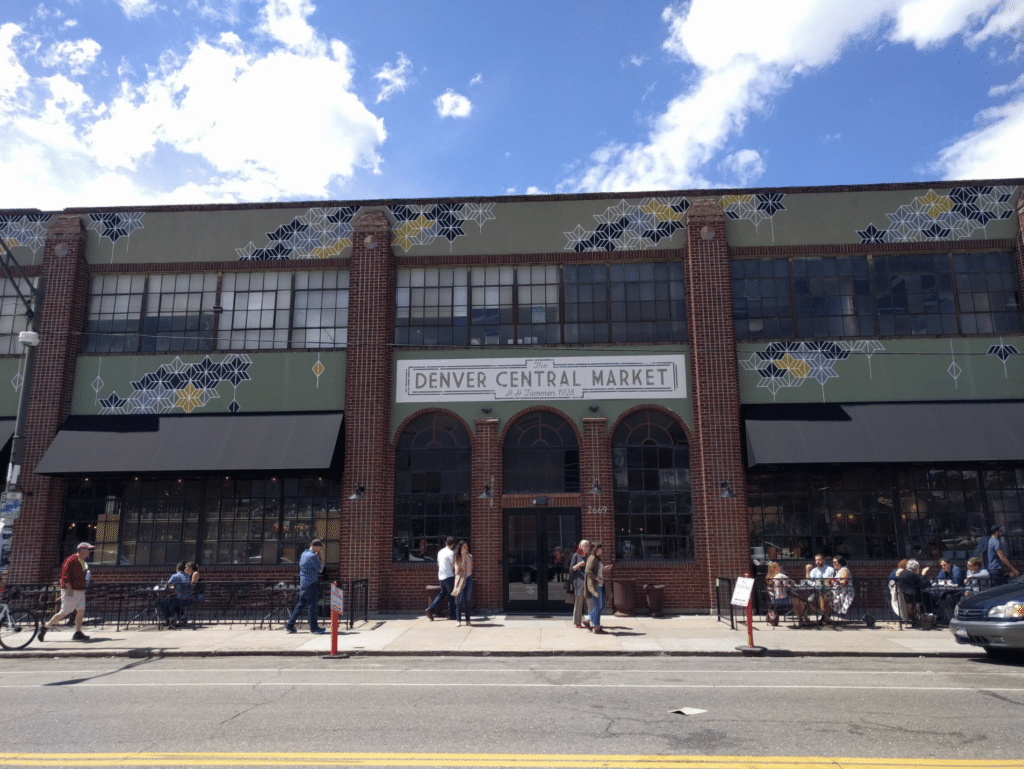 Short for "River North," RiNo is a trendy, up-and-coming neighborhood known for its world-class street art and high concentration of local breweries and independent restaurants.
Delicious Denver Partner Restaurants
Il Posto– $$$
Modern Italian in an elegant space from Milanese chef Andrea Frizzi. Located in RiNo, their outdoor patio is the best spot in the neighborhood for people watching.
2601 Larimer St. – (303) 394-0100
**Featured on Delicious Denver Food Tours's RiNo Arts District Food Tour**
Osaka– $$
Jeff Osaka's namesake restaurant is a creative izakaya and ramen shop just off the main drag. Try the Karaage fried chicken and spam musubi.
2611 Walnut St. – (303) 955-7938
**Featured on Delicious Denver Food Tours's RiNo Arts District Food Tour**
Deep Roots, $$$
Family owned winery featuring Colorado and California grapes. Wine making happens in the warehouse space, and their vintner is often on site working.
2875 Blake St. Ste. C – (720) 909-3464
**Featured on Delicious Denver Food Tours's RiNo Arts District Food Tour**
Los Chingones, $$
Mexican street food and tacos from celebrity chef Troy Guard. Features a monthly rotating taco from a visiting chef.
2463 Larimer St. – (303) 295-0686
**Featured on Delicious Denver Food Tours's RiNo Arts District Food Tour**
Dochi Donuts, $
This locally owned extension of the Florida original started by Jason Le serves uniquely chewy and delicious rice flour donuts in interesting flavors like ube (purple yam) and matcha.
2449 Larimer St. – (720) 484-4359
**Featured on Delicious Denver Food Tours's RiNo Arts District Food Tour**
Work and Class, $$
Mexican American from James Beard nominated Dana Rodriguez. Great small plates and sides. Order your seasonal protein by the 1/4 pound to share.
2500 Larimer St. – (303) 292-0700
Uchi, $$$$
Austin based fine dining sushi from James Beard award winner Tyson Cole. Omakase tasting menus available.
2500 Lawrence St. – (303) 444-1922
One of Denver's most vibrant and delicious food halls and markets. Great spot for sweets including chocolates, ice cream and pastries. Fantastic street art in the alley behind.
Safta, $$$
Alon Shaya's blend of Middle East, Europe and North African cuisine is in the Source Hotel in RiNo. Experience life changing pita bread, hummus and shared plates.
3330 Brighton Blvd – (720) 408-2444
Super Mega Bien, $$$
Latin American Dim Sum from James Beard nominated Dana Rodriquez. Unique and fun space, great staff. Fun for groups.
1260 25th St. – (720) 269-4695
Cart Driver, $$$
Sporting a limited but excellent bar menu along with antipasti, the highlight here is Neapolitian style wood fired pizzas with modern flavors enhancing old world techniques. Also order the oysters.
2500 Larimer St. #100 – (303) 292-3553
Redeemer Pizza, $$
Naturally leavened sourdough pizza from the chef's of Dio Mio. In-house milled hard wheat go into these NYC slices 2.0. Weekends you can check out a seasonal special Sicilian grandma style square.
2705 Larimer St. – (720) 780-1379
Nocturne, $$$
Featuring two seatings a night of jazz and a rotating seasonal pre-set menu, this old school supper club continues to deliver with great music and excellent food and drinks.
1330 27th St. – (303) 295-3333
Death and Co., $$$$
The only other location of the New York original named the world's best cocktail bar, the richly designed space in the lobby of the Ramble hotel hosts complex and varied cocktails. Reservations recommended.
1280 25th St. – (720) 330-2660
Fish and Beer, $$$
Oysters, fresh fish and a variety of creative fire grilled seafood creations combined with an in-house beer sommelier. Great staff and beverage progam, fun and bustling space.
3510 Larimer St. – (303) 248-3497
Hop Alley, $$$
Chef Tommy Lee brings his Cantonese roots with Sichuan flavors to modern small plates in a stylish space. This is consistently rated and mentioned as one of Denver's best restaurants.
3500 Larimer St. – (720) 379-8340
Improper City, $$
Like a small private park organized around a bar built into a warehouse, Improper hosts different food trucks every night of the week and offers outdoor space to lounge and play games.
3201 Walnut St. – (720) 666-0043
Dio Mio, $$$
Quick-service meets fine-dining in this modern, buzzy space in north RiNo featuring some of Denver's best hand-made pasta and sauces.
3264 Larimer St. – (303) 562-1965
---
Larimer Square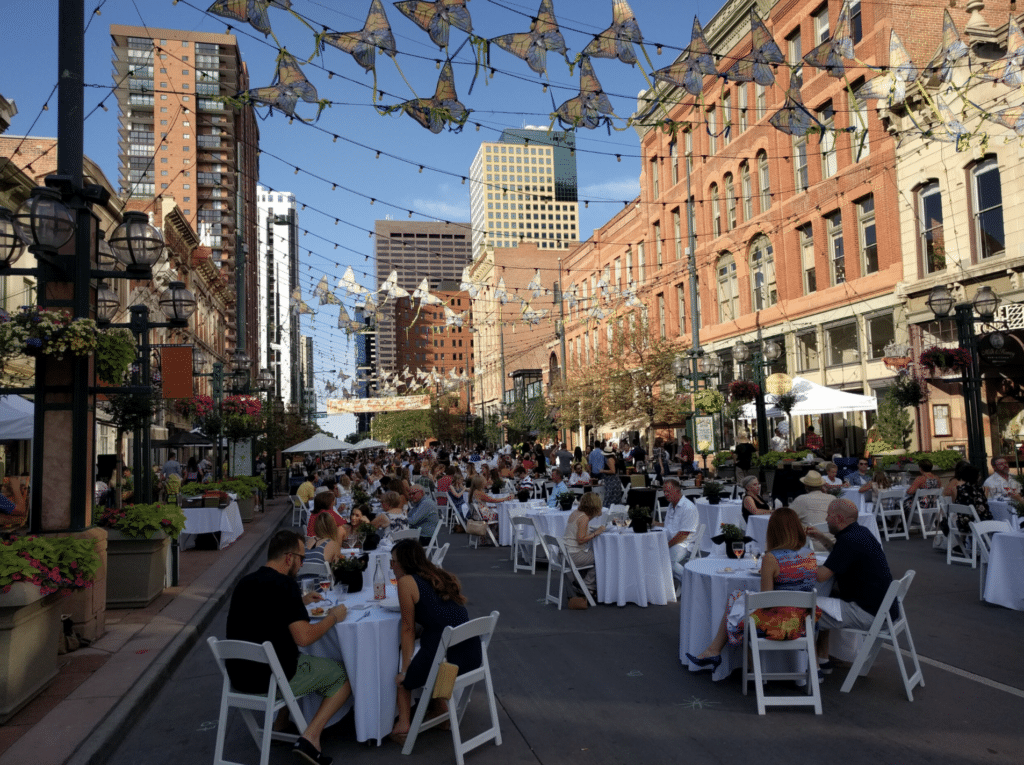 Larimer Square is Denver's oldest city block. This historic district has been well preserved and offers a number of great restaurants, bars and boutique shopping.
Rioja, $$$
James Beard Award winning restaurant from Jen Jasinski. Mediterranean tapas with modern techniques and flavors.
1431 Larimer St. – (303) 820-2282
Corridor 44, $$
Denver's only champagne lounge with a South of France meets Morocco vibe for menu and decor.
1433 Larimer St. – (303) 893-0044

Bistro Vendome, $$
French from James Beard Award winner Jen Jasinski. Traditional left-bank style french cafe with full dinner menu. Beautiful, airy and intimate space.
1420 Larimer St. – (303) 825-3232
Green Russell, $$$
Speakeasy bar with chef driven craft cocktails and small plates. Flights of unique sets of spirits and an excellent mocktail menu as well for non-drinkers. No phone calls in the bar!
1422 Larimer St. – (303) 893-6505
Russell Smokehouse, $$$
Located in the same basement space as Green Russell, this BBQ joint for Frank Bonnano features a variety of regional specialty from South Carolina style pulled pork, central Texas brisket and Nashville hot chicken.
1422 Larimer St. – (720) 524-8050
Tamayo, $$
Part of Richard Sandoval's restaurant empire, Tamayo does modern Mexican fusion in a light and airy space with a huge rooftop deck for sunny days (which is almost all of them in Denver).
1400 Larimer St. – (720) 946-1433
---
Downtown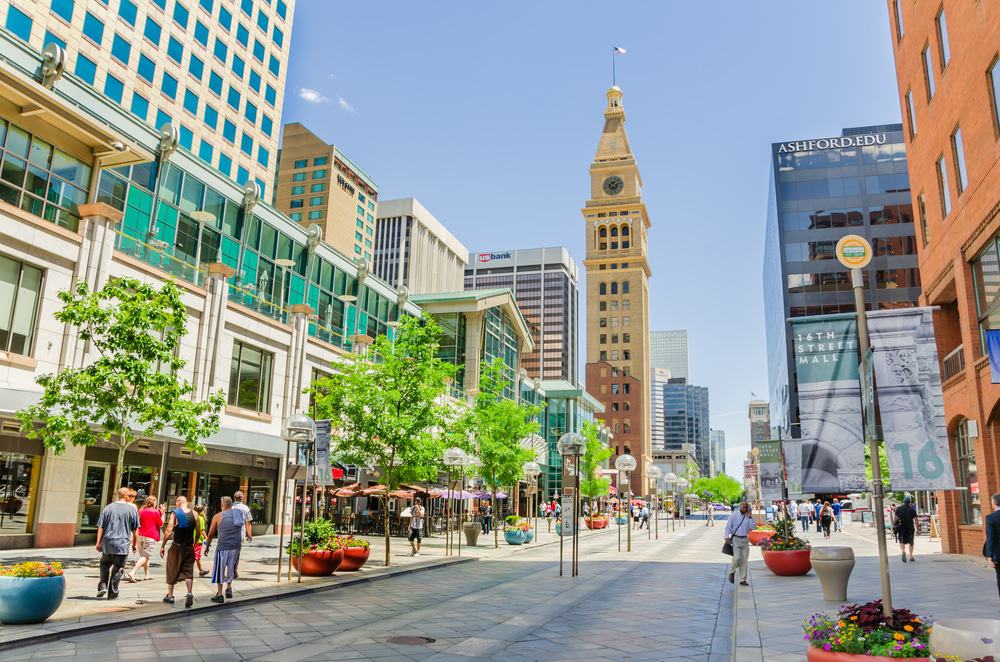 Downtown Denver has a mix of office, hotels and cultural venues that nurture a thriving dining scene. You won't find many of our picks on the 16th St. Mall whose restaurants are primarily national chains that can afford the premium rent.
Whether you need a quick after work drink or a celebration dinner for your team, Downtown has a number of great spots to dine.
Guard and Grace, $$$$
Celebrity Denver Chef Troy Guard's 9000 square foot modern steak house has modern styling, an extensive wine list and a wide variety of local beef from a petite 4oz filet to a mammoth 22oz bone-in ribeye.
1801 California St. – (303) 293-8500
French 75, $$$
As befitting Frank Bonnano's diverse restaurant empire, French 75 starts from French fine dining ideas and creates modern takes that fuse with world cuisines. Try the lobster ramen or the excellent French dip.
717 17th St. Ste B – (303) 405-7575
La Loma, $$$
A classic built on gas and oil power lunches from the 80s and 90s, La Loma has been family owned for over 30 years and serves a crowd-pleasing slightly upscale mix of Mexican and Tex Mex in a beautiful space across from the Brown Palace Hotel.
1801 Broadway – (303) 433-8300
Brown Palace, $$$
The Brown Palace is Denver's second oldest hotel but grander than any other in town. Dining and drinking options abound but we recommend having a drink in the Ship's Tavern and enjoying afternoon high tea in the atrium lobby.
321 17th St. – (303) 297-3111
Panzano, $$$
Logan Stephenson revitalized this downtown Italian staple when he joined Panzano in 2019. Having spent 3 years apprenticing under Michelin starred chef Michael White, the hand made-pasta is a highlight here.
909 17th St. – (303) 296-3525
Zocalito, $$$
This Oaxacan focused latin bistro highlights chef Michael Beary's obsession with heirloom peppers and preserving traditional ingredients by sourcing direct from farmers.
999 18th St. Ste 107– (720) 923-5965
---
City Park West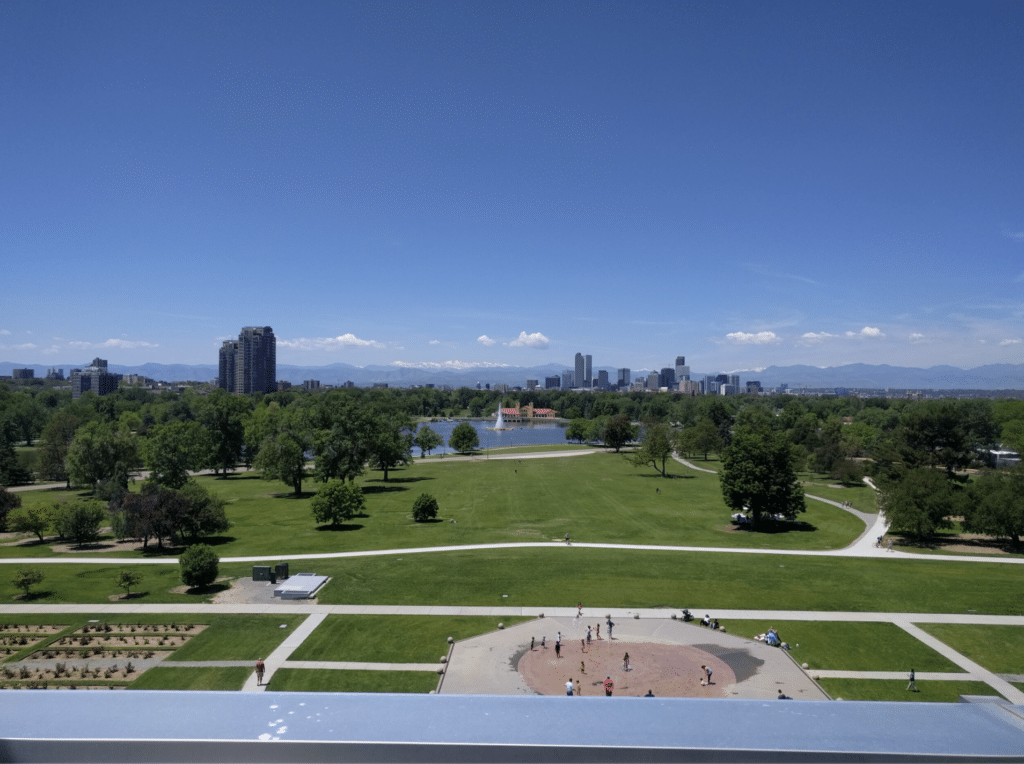 This residential area of Denver located within walking distance of the city's largest park, City Park, has a great neighborhood feel with lots of single-family homes and tree-lined streets. It's also home to a number of great neighborhood bars and restaurants.
One Fold, $$
Asian leaning breakfast including duck fat potatoes, congee and fried rice. One of Travel and Leisure's best breakfast spots in the U.S.
1420 E. 18th – (303) 832-8663
Olive & Finch, $$
Market and bistro with pastries, sandwiches and more in an airy and vibrant environment. Try the fancy toasts at bfast or brunch!
1553 E. 17th – (303) 832-8663

Sun Valley brewing operates numerous pubs throughout Denver, but all the beer is made here. Great burgers and fries.
1700 Vine St. – (303) 388-2337
Oysters and craft beer with great lunch options including an easy, pre-packaged lunch to go option.
1700 Humboldt St. – (303) 813-1700
White Pie, $$
Wood fired neapolitan pizzas with modern ingredients. Porky Porkorino is recommended. Great happy hour red wine 3 – 5 p.m.
1702 Humboldt St. – (303) 862-5323
Dos Santos, $$
Buzzy taqueria on the 17th street strip. Great Yucatan style pork as well as several varieties of fish tacos. Several good vegetarian options as well.
1475 E. 17th – (303) 386-3509
---
Uptown/North Capitol Hill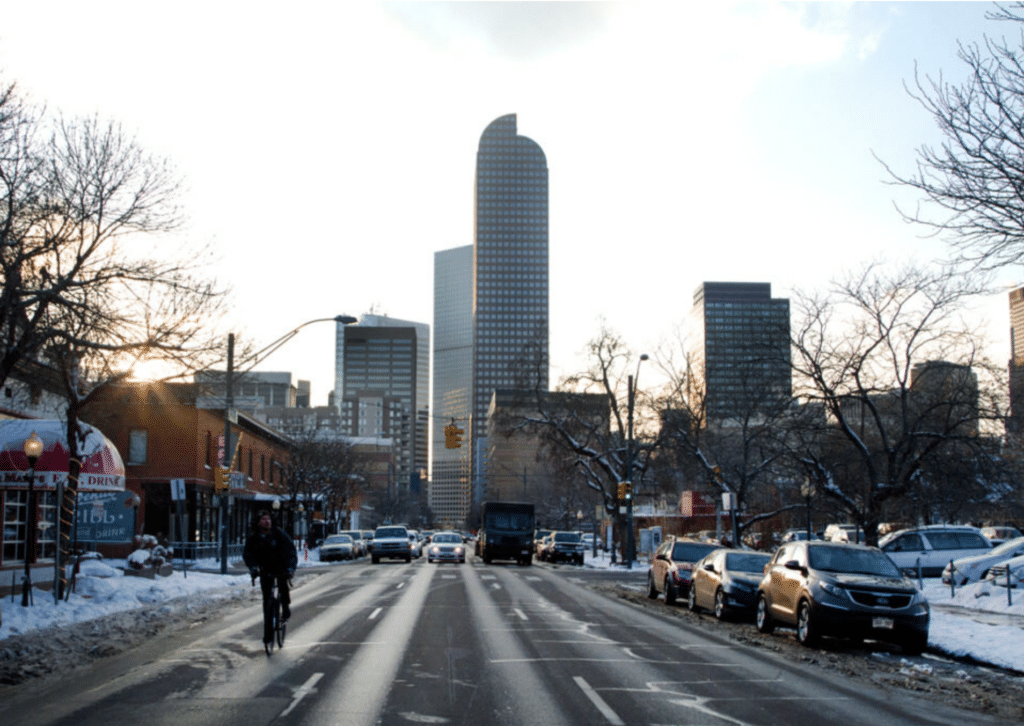 Located just east of Denver's downtown, this neighborhood is accessible while still retaining a more residential feel. It's location just north of the capitol makes it central, and it has a number of great restaurants and local eateries.

Steuben's, $$
Updates on Americana diner classics at an always busy local spot with a great beverage program. Excellent brunch and nightly specials.
523 E. 17th St. – (303) 830-1001
D Bar Denver, $$
Open all day this bakery cafe and restaurant serves simple lunch and snacks but showcases an extensive and excellent dessert menu. Great spot to hit for sweets late night.
494 E. 19th St. – (303) 861-4710
Ace Eat Serve, $$
Thach Tran's pan asian cuisine is combined with a huge space featuring ping pong tables throughout. Great ramen! Grab a bowl and play a game with your table mates.
501 E 17th Ave. – (303) 800-7705
Coperta, $$
Roman trattoria fare and southern italian specialties from sibling restaurateurs. This neighborhood restaurant has simple and classic decor and feeling of community that extends from the food to the staff.
400 E. 20th – (720) 749-4666
Artisanal ice cream shop hides a neon speak-easy entered through a massive freezer door at the back of the shop. Seating is limited, so get an ice cream while you wait.
530 E. 19th Ave. – (720) 600-6358
---
South Broadway (SoBo)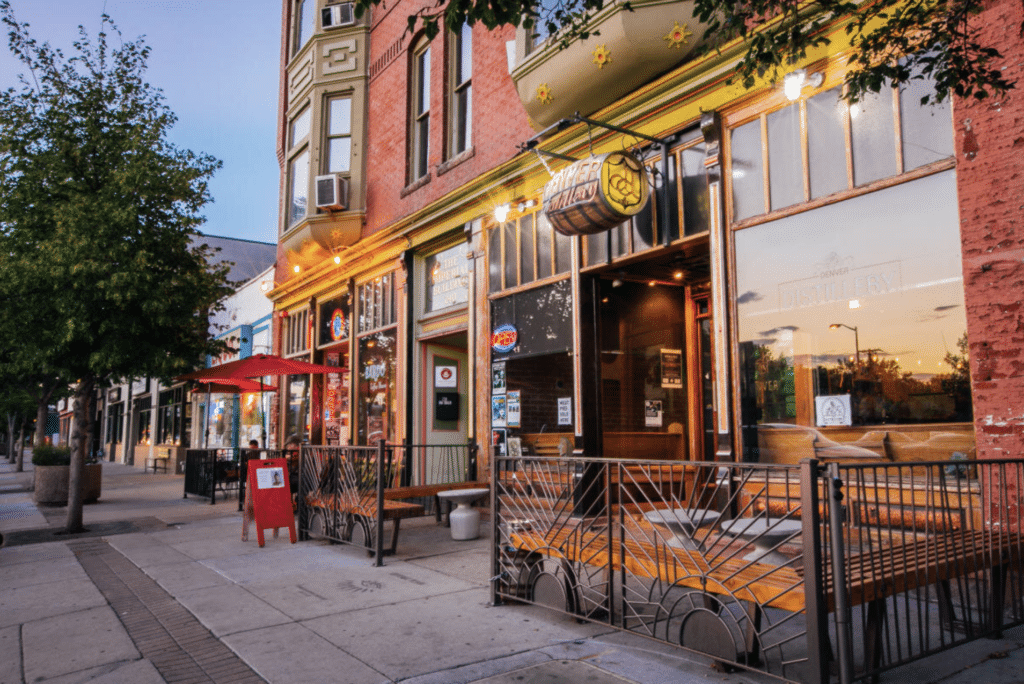 Funky and eclectic, "Sobo" boasts a number of great restaurants and bars in addition to its many art galleries. It's also home to art events and walks throughout the year.
Argentinian style empanadas from Lorena Cantarovici who came to Denver with just $300 in her pocket. Breakfast empanadas are great with a South American style Cortado coffee.
1298 S. Broadway – (303) 934-2221
Expect a line at this Denver local favorite. Specializing in unwieldy, rich and imaginative biscuit sandwiches, they also have excellent cinnamon rolls as big as your head.
141 S. Broadway – (303) 377-7900
This homegrown southern/cajun breakfast brunch spot has been around since the 80s. From chickory style coffee to beignets, this is your taste of New Orleans in the Mile High City.
275 S Logan St. – (303) 282-6258
Duffey Roll, $
This home-grown morning bakery specializing in cinnamon rolls is a quiet local spot to grab a morning sugar hit. They have savory options as well, but don't sleep on the classic roll.
1290 S. Pearl – (303) 953-6890
Featured on several Food Network shows, Post brews their own beer and fries some of the best chicken in Denver. Half, full birds or sandwiches and check them out for brunch.
2200 S. Broadway – (720) 466-5699
A Portland OR import, Voodoo has both classic and novel donuts available late in their South Broadway outpost. They also offer a variety of vegan donuts if that's your jam.
98 S. Broadway – (720) 649-5666
Continuing the long tradition of Austin TX and Denver cross-pollinating eachother's dining scene, Torchy's is a fun, delicious and unique taco spot with a decent bar. Their breakfast offerings are also great.
1085 N. Broadway – (303) – 436-1704
Stranahans, $$
Stranahans is one of Colorado's oldest local distillers and at their production facility and lounge you can do tour, a tasting and then enjoy some cocktails. (All that together is probably too much)
200 S. Kalamath – (303) 296-7440
Smokin' Yards, $$
This beloved local BBQ spot started in the mountain town of Idaho Springs. They offer a variety of styles including central texas, southern style and carolina style pulled pork.
900 W 1st Ave. – (303) 284-3349
Ti Cafe, $
A coffee bar from three 2nd generation immigrant sisters you can get deep, dark Vietnamese style coffee with condensed milk as well as a diverse offering of French/Vietnamese pastries.
30 N. Broadway – (720) 940-6663
---
Highlands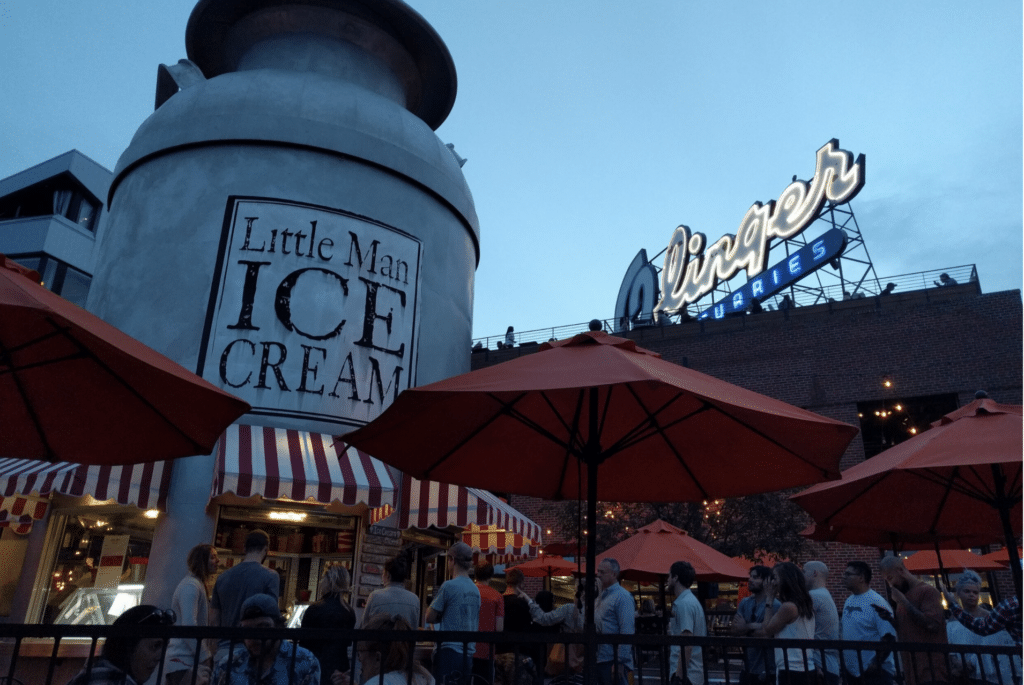 This trendy neighborhood is one of the fastest growing in Denver now home to some of the city's best restaurants, boutiques and art galleries. The neighborhood is comprised of three distinct areas: LoHi (Lower Highlands), Tennyson Street and Highlands Square.
Root Down, $$
Housed in a redesigned mechanics shop and gas station, Root Down is a sustainability focused brunch and dinner spot with veggie focused fare from Edible Beats restaurant group.
1600 W. 33rd St. – (303) 993-4200
Linger, $$$
This restaurant is in a former mortuary with both interior and rooftop dining options, Linger is global fusion and street food inspired small plates. Great view of downtown Denver from the roof.
2030 W. 30th – (303) 993-3120
Wolf's Tailor, $$$
Named one of Bon Appetit's best new restaurants in the U.S., Wolf 's Tailor brings together Michelin starred alumni for a chef driven omakase fusing farm-to-table Japanese with new American.
4058 Tejon – (720) 456-6705
Truffle Table, $$
This artisanal cheese bar and market has a rotating selection of seasonal cheese and charcuterie boards along with dips, spreads and more. Excellent happy hour for snacking and drinks.
2556 15th St – (303) 455-9463
This award winning local ice-creamery inspired by Coney Island is easy to spot from their milk can shaped building or the hour long line wrapped around the block in summer.
2620 16th St – (303) 455-3811
Postino, $$$
This wine cafe is part of a chain across the southwest. The patio at the Highlands location is great, but the real draw is the incredible happy hour: $6 glasses of wine before 5 p.m.
2715 17th St. – (303) 433-6363
Bar Dough, $$$
Menu and concept originally designed by Carrie Baird of Top Chef fame, this pizza/pasta focused spot is bright and airy with great service. Brunch also recommended.
2227 W 32nd Ave. – (720) 668-8506
Uncle, $$$
Winner of best new restaurant in 2013, Chef Tommy Lee's minimalist ramen shop does not accept reservations and has limited seating. Expect to wait, expect it to be worth it.
2215 W 32nd Ave. – (303) 433-3263
Lady Jane, $$$
A hipster-esque vinyl driven craft cocktail bar from the group behind Hudson Hill, Lady Jane has a constantly rotating menu of diverse and complex seasonal cocktails.
Fifth String, $$$$
First venue from Amos Watts, a Denver restaurant veteran, this vegetable forward and local meat focused fine dining spot has a warm atmosphere and some of the best table bread in the city.
3316 Tejon St. #102 – (720)420-0622
Spuntino, $$$$
This multi-award winning and James Beard nominated Italian restaurant is run by a husband and wife team. The menu is classic Italian with some Rocky Mountain twists.
2639 W 32nd St. – (303) 433-0949
This brunch spot now has several locations across the state. The bacon flight will give you a taste of six slices of bacon including a rotating seasonal selection.
2434 W 44th Ave. – (720) 550-7065
Senior Bear, $$$$
From the restaurant group behind Ash'Kara, A5, Bar Dough and more, Senior Bear is Latin inspired food and drink. The $125 Parillada recalls a Colombian grill platter and is great for a party.
3301 Tejon St. – (720) 572-5997
Avanti, $$
This bustling multi-story food hall has incubated some of Denver's best young restaurants on its always changing dining level. Upstairs is outdoor space for drinks with great views of downtown
3200 N Pecos St. – (720) 269-4778
Want to learn more about Denver's amazing food scene?