Our Mission
We strive to provide amazing food experiences for guests while supporting local Denver restaurants.
Our Story
At Delicious Denver Food Tours, we're passionate about local food and our beloved city. We believe that food brings people together and that there is no better way to form a connection than over a great meal.
Our food tours are a fun and engaging way to explore Denver, to learn about our city's history and thriving food scene and to connect with fellow travelers and Denver locals.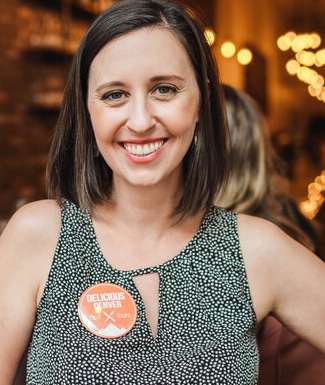 Jessica Baumgart
Co-Owner & Founder
Jessica is a world traveler and passionate foodie. She's taken food tours everywhere from Singapore to South Africa. Prior to starting the food tour, she worked as a cooking class instructor and honed her fresh pasta skills over a summer living with a chef and her family in Tuscany.
Jessica founded Delicious Denver Food Tours as a way to introduce visitors and locals to her city's incredible food scene.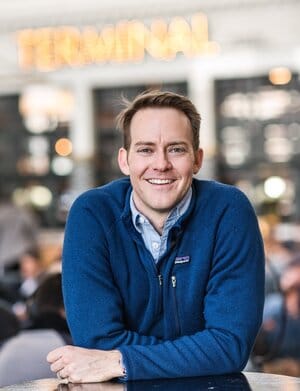 Nate Baumgart
Co-Owner
Nate hails from Chicago and has spent over a decade in restaurants, live events and corporate team building. He's visited over 30 countries and done food tours on 5 continents with his wife/business partner.
In his free time, he loves to cook, hang with his wife and daughter and perform improv comedy, which he has been doing for over 20 years.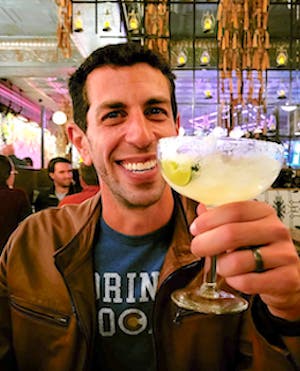 Rob Friedman
Tour Manager and Lead Guide
Rob knew that Denver is where he belonged while visiting for work several years ago. During the summer of 2018, he drove with his wife and pup the 1,700 miles from New York City to make the Mile High City home.
Rob is a world traveler, food lover, and fun fact aficionado. He loves all things Colorado; from skiing or hiking in the mountains, relaxing in the sun, or checking out the newest Denver restaurant with his wife.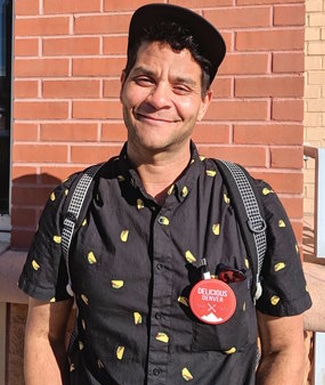 Austin Shrader
Food Tour Guide
Austin hails from a small Kansas town but has called Colorado home since 1998.
From the age of 14, he has worked in the front and back of restaurants of all styles.
As a professional tour guide, Austin has led thousands of tourists all over the city and state. As a guide for Delicious Denver Food Tours, Austin has the chance to combine his love of food, tourism and customer service.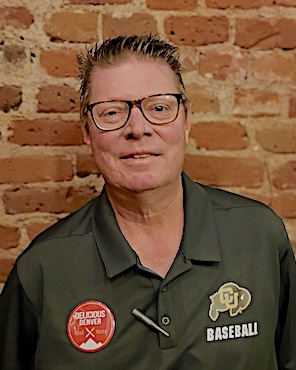 Barry Klassen
Food Tour Guide
Barry feels like he was destined to call Denver his home after living in the heat and humidity of Tampa (where he grew up) and Austin. He and his wife of 25+ years, Susan, moved to Denver follow their youngest son who is a Senior at CU Boulder. They claim to have eaten at every single restaurant in town throughout the pandemic.
Barry is a huge baseball fan and an avid golfer. He loves Tampa sports (especially the Buccaneers), has two adult sons who he loves traveling with, and is passionate about discovering local restaurants all across the U.S.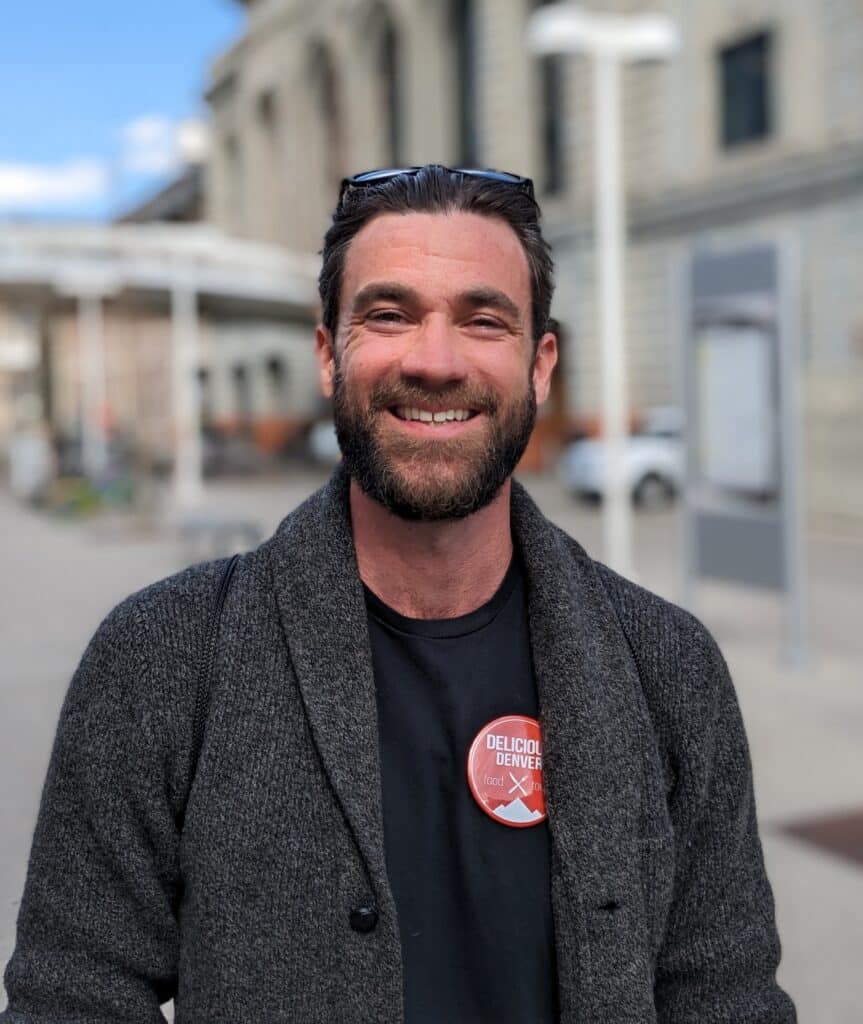 Dan Ennion
Food Tour Guide
Daniel is in the midst of a long term love affair with Denver. He is a storyteller, improviser, history nerd, coffee snob, fine diner, and mountain man. He hails from Boston where he grew up on Italian and seafood. Developed a refined opinion of pizza and hot dogs, living in Chicago. Now a local Coloradan where all foods meet and must be tried.
When he's not hosting your food tour, you'll find him exploring the mountains around Denver with his dog, Koko. Headed out of the city? He knows the best places to eat in all of Colorado's mountain towns.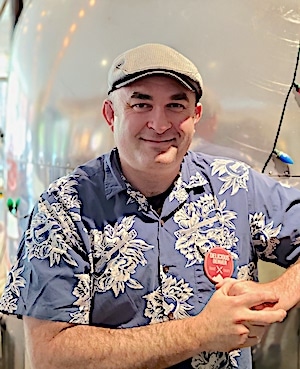 Hans Thompson
Food Tour Guide
Hans is originally from Arizona, where he worked in various restaurant kitchens while attending the University of Arizona.
After graduating and spending two years teaching English in Japan, he relocated to Colorado in 2005 and immediately recognized the potential of the growing food scene in Denver.
He has traveled extensively throughout the USA, Europe, and Asia, eating his way across three continents. His biggest passions in life are eating delicious foods and knowing stuff, the ideal combination for a food tour guide.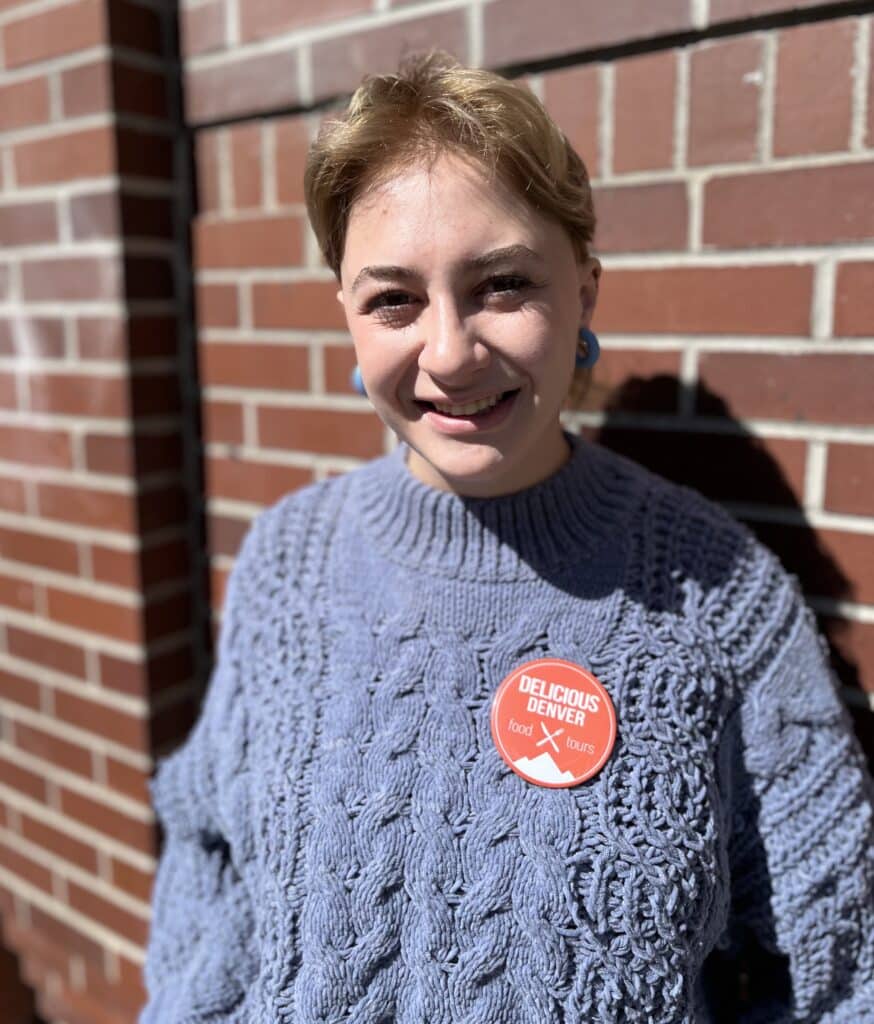 Julia Foodman
Food Tour Guide
Julia loves combining her passions for Denver, people, history, great good, and fun as a food tour guide.
Originally from suburban Connecticut, Julia lived all over the country, sampling the best foods wherever she went before earning her Bachelors at Scripps College and subsequently moving to Denver in 2021.
Outside of leading tours, Julia performs standup comedy all over Denver metro (and occasionally in other states), works as a freelance writer, and enjoys all things Denver from skiing to live music.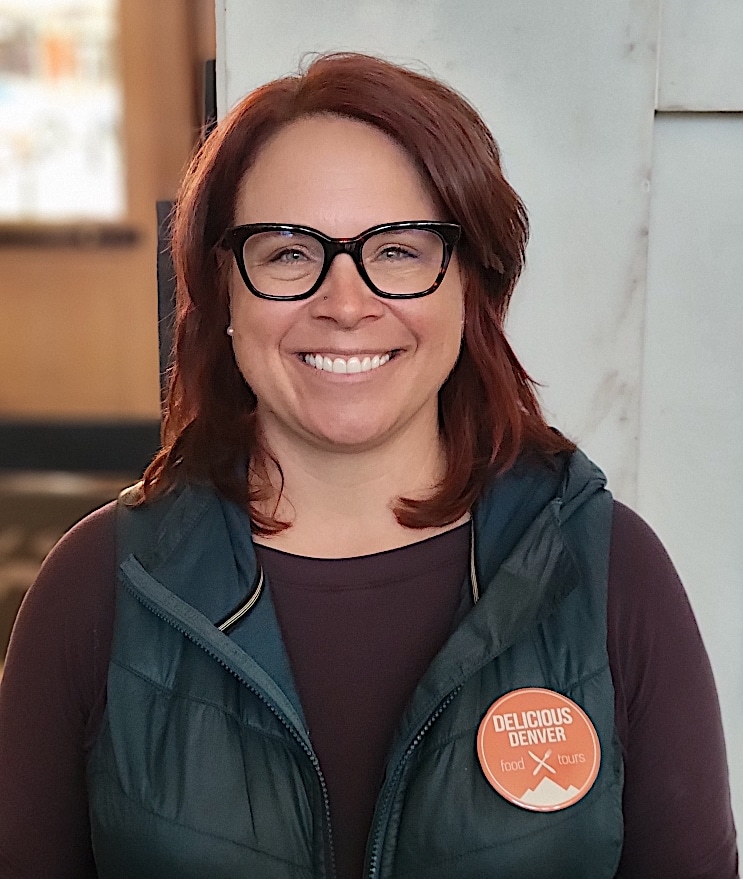 Melissa Kennedy
Food Tour Guide
Melissa enjoys food, fun, and storytelling. She moved to Denver from Raleigh, NC, for an adventure out west and instantly fell in love. She ditched a career in tech to share her love of amazing food, festive beverages and good times.
When she's not sharing the best of Denver, you can find her hiking big mountains, transforming home-grown tomatoes into the world's best bloody mary mix, and rocking out to great music at Red Rocks.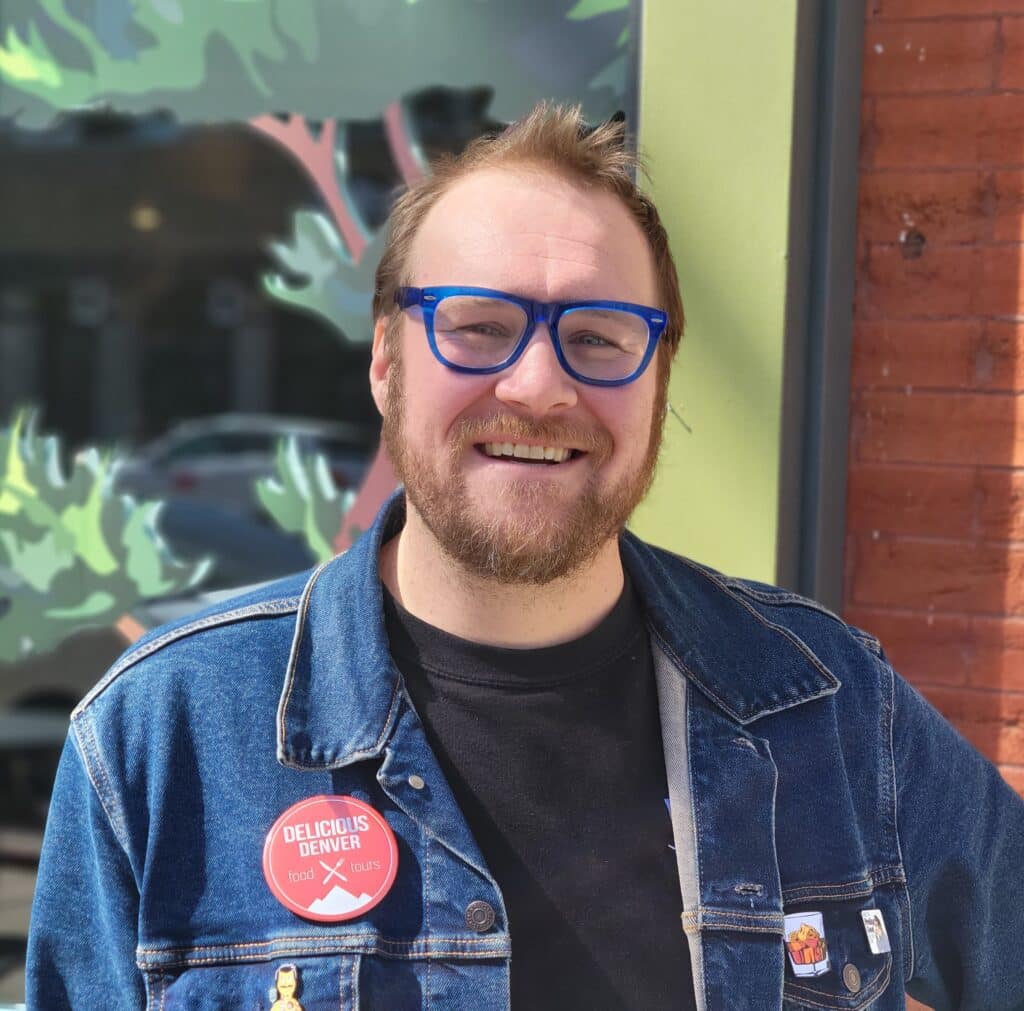 Zach Cross
Food Tour Guide
Hi! My name is Zach Cross, I'm a Denver native and have lived in Denver for 37 years. Probably the only native who does not ski or snowboard, but that's only because I prefer the mountains in the Spring and Summer for backpacking, camping, river rafting and hiking.
When I'm in town, you can find me enjoying the incredible local craft beer scene in all its glory. I consider myself to be the unofficial mayor of Denver and I can't wait to share my love of this incredible city with you. Let's have some fun!
Join Our Team
Do you love food? Are you a people person who loves to entertain? We're always on the lookout for amazing tour guides. Drop us a line at jessica@deliciousdenverfoodtours.com to see current job postings and to find the right fit for you.