With the holidays approaching, 'tis the season to find that perfect gift for the Denver foodie in your life.
Luckily in Colorado, there is no shortage of locally-owned products and experiences for people who like to eat, drink and cook.
From distillery tours to micro herb gardens, we've compiled our favorite gift ideas for Denver foodies.
Artisanal Canned Cocktails
Cocktail fans will love these small batch, hand-craft canned cocktails from Candid Crafted Cocktails, a Denver-based company. Try their grapefruit, lime, mint and gin or opt for the black tea thyme lemonade vodka. Whichever you choose, you'll find that their cocktails are well balanced and not overly sweet, a tough feat for a canned mixed drink.
Right now, you'll only find them for sale in Colorado liquor stores, but keep an eye out for opportunities to buy them out of state soon.
$18 for a Four Pack
Monthly Discounts to Local Restaurants
For those foodie friends that love trying Denver restaurants, Feast Locally's membership service might be the perfect gift.
Subscribe for 6 months, and recipients will be mailed a black card that gets them 20% off their total bill at four great Denver restaurants.
Different from a passbook, this card offers a new list of participating restaurants every month, so you'll be treated to a curated list of new spots that's always changing. Discounted restaurants include French 75, Citizen Rail, Annette and Bones.
$80 for a 6 month subscription
Farm-to-Door Baskets of Local Meats, Eggs and Vegetables
Gift your favorite Denver foodie a monthly basket of locally-sourced meat, fresh eggs and vegetables from Pasture Provisions.
This farm-to-door subscription service brings 100% Colorado raised grass-fed beef and lamb, heritage breed pasture raised pork, free-range chickens and eggs, and vegetables grown using organic principles.
Meat lovers will enjoy the meat only basket, or spring for the mixed meat, egg and vegetable basket, and you'll get a mix of all three.
$45 – $130 monthly
Two-for-One Entrees at 100+ Denver Restaurants
Denver foodies looking for a reason to eat out on a budget will love the Denver Dining Out Passbook, a book chock full of discounts and deals to local restaurants. Each page has a new deal, and most offer at least two-for-one entrees and/or two-for-one drinks at participating spots.
Choose from more than 100 local restaurants like Old Major, 801 Chophouse, Departure or Bar Dough , and you'll always have an idea for where to go for dinner or brunch. When you redeem your deal, the participating restaurant will stamp your book, so you'll know which you haven't used just yet. The 2018-2019 passbook expires July 31, 2019, so this is still valid for the better half of next year.
$45 (on sale from $99)
Visit Top Restaurants and Try Local Dishes on a Food Tour
Food tours are a great way to experience a town's local food and dining scene in an immersive way.
On our Downtown Denver Food Tour, guests walk to five award-winning local restaurants downtown and enjoy delicious tastings at each stop.
From authentic Neopolitan pizza from the only pizzeria in Colorado certified by the AVPN in Italy to award-winning Colorado pork green chile, there's something for everyone on this roving eating adventure.
Tours are guided by local foodies, so get ready to learn a lot about the city of Denver and our growing food scene. Gift certificates to these food tours make great gifts! They can be purchased in any denomination, redeemed for any tour, and they never expire. Tours run daily from 1-4 p.m.
$69 – $94 per tour
Small Indoor Herb Garden
Friends who like to cook will love this small indoor herb garden designed by Boulder-based company edn.
The SmallGarden2 blends gardening with technology with advanced LED lights and a WiFi enabled processor to make growing completely automated.
Water is automatically scheduled through the app, which also provides feedback and tips on what stage your plants are in and when to harvest your herbs.
These gardens are great year-round, and they are perfect for small kitchen spaces.
$199
Sip the City's Best Cocktails on a Roving Happy Hour Adventure
Cocktail fans will love the Cocktails + Tastes Tour, a boozy walking tour through lodo that features some of the city's best craft cocktails.
A local guide will walk you to three award-winning Denver spots where you'll sample delicious cocktails made by some of the best mixologists in the Mile High City.
Four cocktails are paired with delicious bites, so you'll get to eat and drink on this two-hour foodie adventure. Tours run Tuesdays-Saturdays from 4:30 – 6:30 pm, and gift certificates are available!
$79 per tourBUY GIFT CERTIFICATES
Infused Olive Oil and Balsamic Vinegar Gift Baskets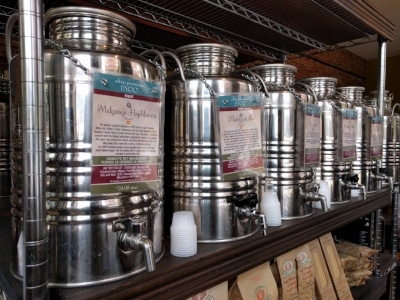 EVOO Marketplace is Colorado's original olive oil and aged balsamic vinegar sampling room. Stop by their locations in lodo, Littleton or Aspen to sample infused oils and vinegars from all over the world.
Pick a bottle or put together a sampler basket of smaller portions for the perfect gift for that gourmet cook in your life.
We love the Sicilian lemon infused white balsamic, and the white truffle oil is the perfect popcorn topping. Not sure which to pick? The staff has a wealth of information and can make recommendations.
$48
Locally-Made Hot Sauces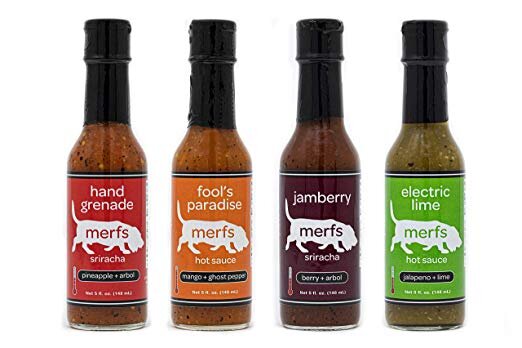 Hot sauce fans will love Merfs Condiments, a Denver company that creates high quality products using local and all-natural ingredients without any preservatives.
They make six hot sauces that are sure to light your taste buds on fire from Peaches Scream (peaches + Carolina reaper) to their Fool's Paradise (mango + ghost pepper).
Their mini variety packs make the perfect stocking stuffer.
Gourmet In-Home Cooking Classes
Denver Cooking Classes was created by local chef Sarah Daulton to bring foodies in-home, chef-guided cooking classes.
They'll provide most equipment, ingredients, and offer exciting menus to learn from.
Whether you're hosting a party, a team building experience or you just want to learn something new, Denver Cooking Classes has you covered!
$105/guest with a minimum of 3
Tour a Local Whiskey Distillery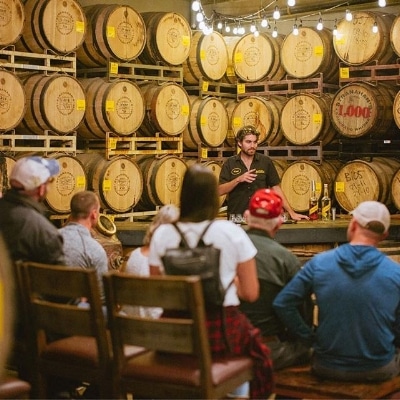 That whiskey drinker in your life would probably love to get behind the scenes at a local distillery, learn a bit and of course sip some delicious spirits along the way. For just $10, you can tour the Stranahan's Distillery in Baker and get $10 off a bottle of their single malt if you decide to bring something home at the end.
Tours of the distillery are one hour in length and offered most days from 1-7 p.m. for groups up to 30.
This popular tour is highly rated, so we recommend pre-booking spots online before you go!
$10
Drink Local Beers with the Denver PubPass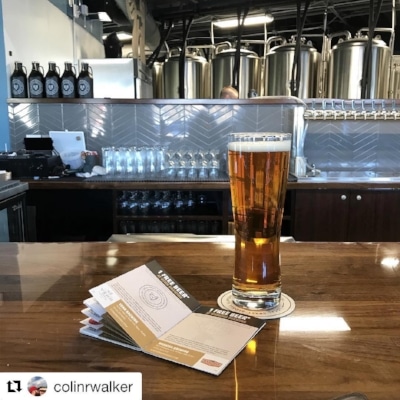 Denver beer drinkers will love this PubPass featuring free beers at 25 local breweries. The recipient of this pass just has to present it at each of the participating spots and can choose a free beer they'd like to try.
The 2019 line up includes Crooked Stave, Briar Common, Diebolt and Intrepid Sojourner among other top breweries. If your friends are into beer or just need a reason to try new breweries around Denver, this is the gift for them.
On top of it all, PubPass donates $1 of every pass sold to Metro Caring, Denver's leading hunger relief organization.
$25