Taste your way across the Mile High City with our picks for the best restaurants in Denver to visit.
The Denver dining scene is flourishing. Zagat just named Denver the fourth hottest food city in America, and new restaurants are opening downtown every month.
With so many great options, where do you start? We've compiled a list of 10 great restaurants in downtown Denver for you to try.
Good for: Small Bites and Gin Tonics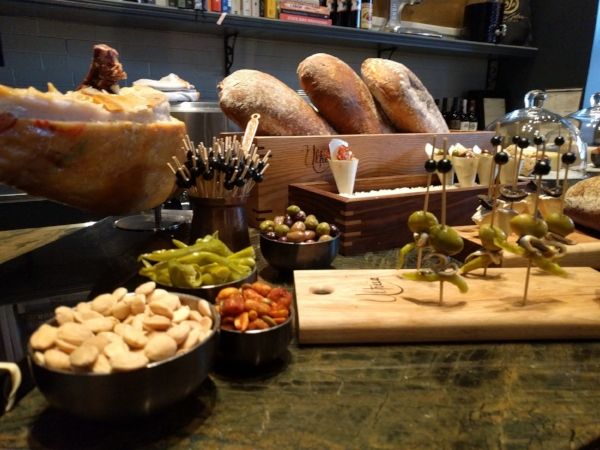 The newest endeavor by restaurant powerhouse Chef Jen Jasinski, Ultreia is located in the heart of Denver's Union Station. With murals scaling the walls and an elegant staircase through the center of the intimate space, Ultreia offers diners a chance to taste some of the best small bites in the city in an upscale atmosphere.
The menu is built around the Iberian peninsula and features tapas-style treats as well as full portions of Spanish and Portuguese dishes. The bar is also known for interesting and unique gin and tonics.
Good for: Brunch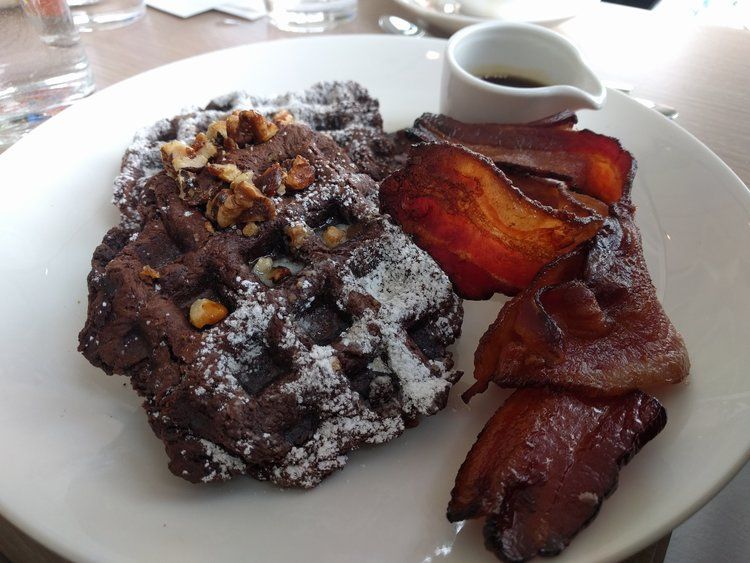 This new spot in the lower Highlands neighborhood offers an intricate and unique menu and is a full-service restaurant, bakery and market all in one.
The floor-to-ceiling windows and cafeteria-style seating options make the space airy and bright with a modern feel. We recommend stopping in for brunch to slurp fresh oysters or try dishes like their chocolate waffles.
Good for: High-End Dining, Farm-to-Table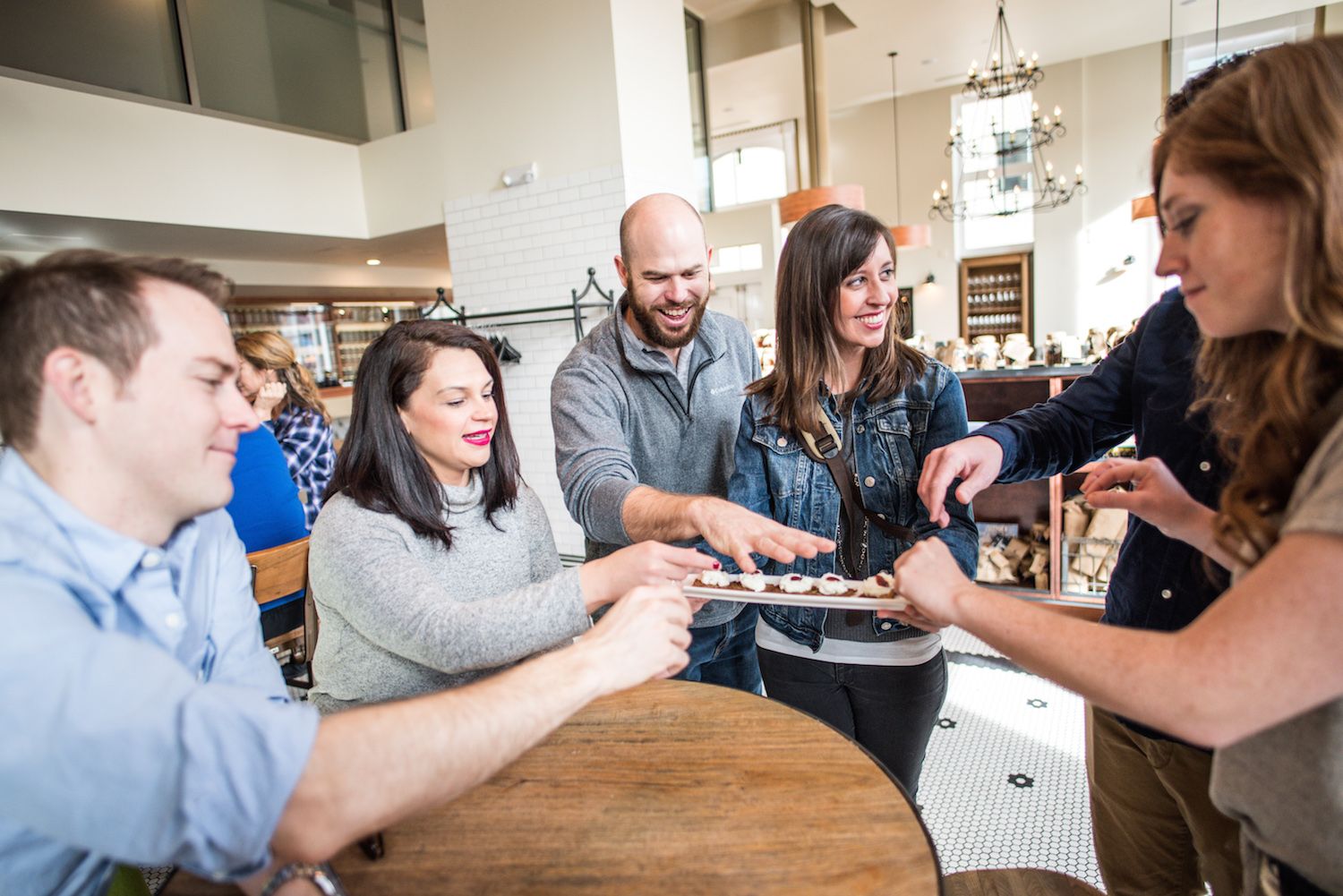 Located right inside Denver's Union Station, Mercantile features a delicious menu highlighting ingredients sourced from their farm just outside of the city.
The restaurant offers a seated area, which feels upscale at night, as well as a market area featuring local products like their sheep's milk cheese, jams, sauces and pickles.
Good for: Locally-sourced steaks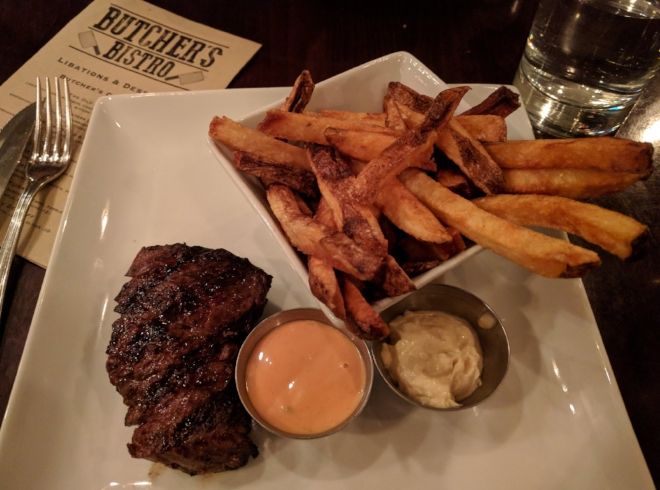 This tiny spot on the fringe of Denver's bustling downtown offers some of the best steaks in the city. They source their meats from local Colorado ranchers and are a nose-to-tail butchery in addition to being a full service restaurant.
Pop in to buy delicious house-made sausages from the butcher's case, or visit for dinner and try everything from Rocky Mountain oysters (bison balls in their case) to classic steak frites.
Good for: Southwestern Cuisine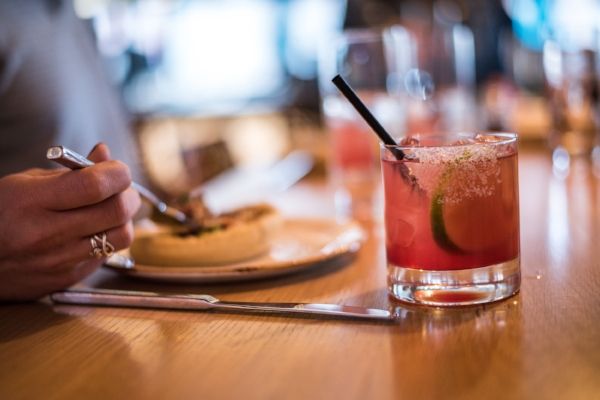 Located inside the Maven Hotel, one of Denver's hippest new hotels, Kachina offers a fusion of Southwestern and Native American cuisine.
Try their desert pear margarita on their lively patio for happy hour, or come for dinner to sample Navajo fry bread tacos topped with everything from epizote-braised beef to calabacitas and avocado.
Good for: Authentic Neopolitan Pizzas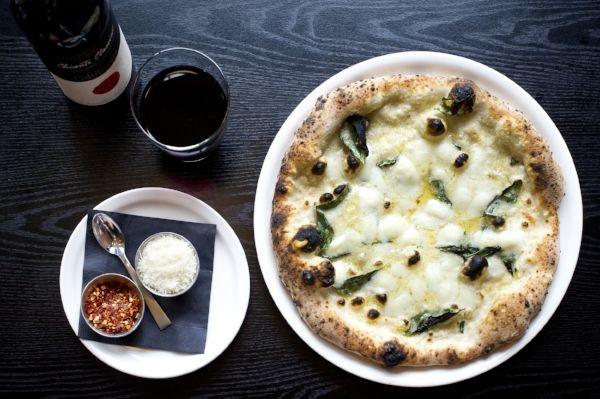 This friendly pizzeria serves up delicious and authentic Neopolitan-style pies fired in wood-burning ovens.
Owned by locals Mark and Christy, Marco's imports a lot of their ingredients directly from Italy and is certified by the AVPN, a governing body in Italy that gives its stamp of approval on truly authentic Naples-style pizzas.
Good for: High-end Northern Italian Cuisine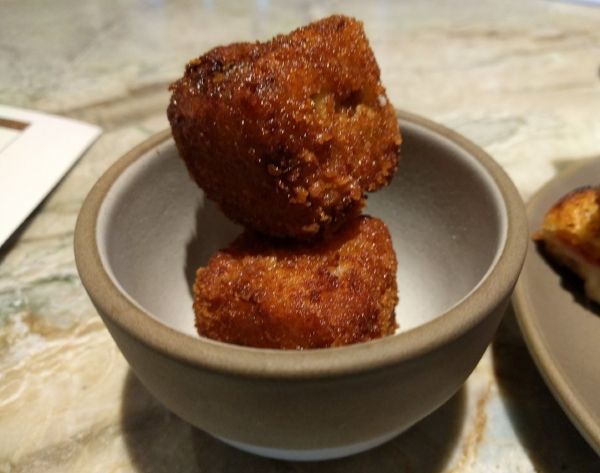 Nestled just off Union Station's platform is the recently-opened Tavernetta, an elegant and beautiful space offering a delicious menu of Northern Italian cuisine.
Enjoy dinner in their warm and inviting dining room or stop by the lounge to sip a cocktail by the fire. We love their Aperol Spritz, a delicious bittersweet cocktail for a warm day.
Good for: Steaks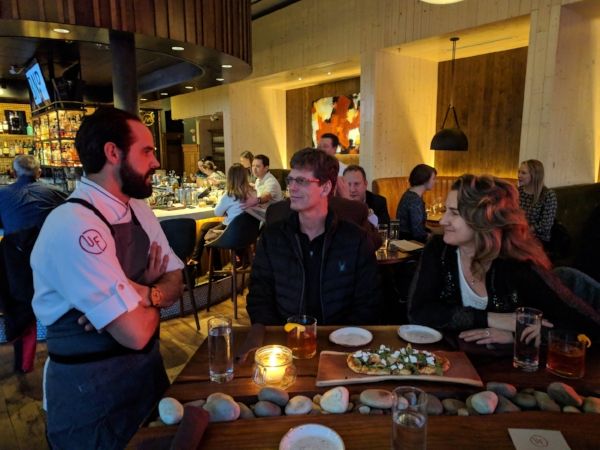 This Portland-based steakhouse offers more than just delicious cuts of meat. They work directly with local producers and even have their own bee hive on the roof, which produces honey they use on cheese boards and in summer cocktails.
Stop by this hip and funky spot to sip a delicious cocktail or visit for dinner and try a number of great steak and veggie options.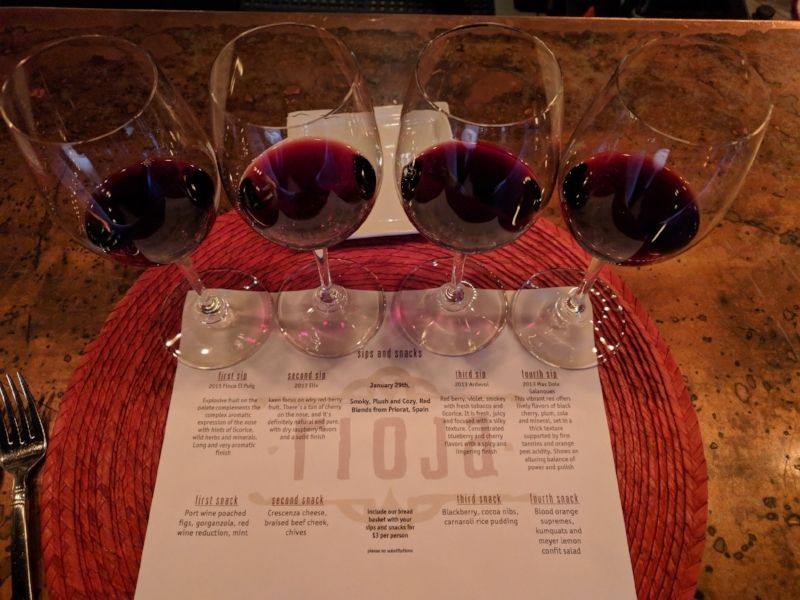 Good for: Tapas
A staple of the Denver dining scene, Rioja is nestled in the city's history Larimer Square. The menu features tapas and boasts an amazing wine list.
Stop in for happy hour and take advantage of their Sips and Snacks program. You'll get a flight of wine with paired bites that change weekly.
Good for: Gourmet Hotdogs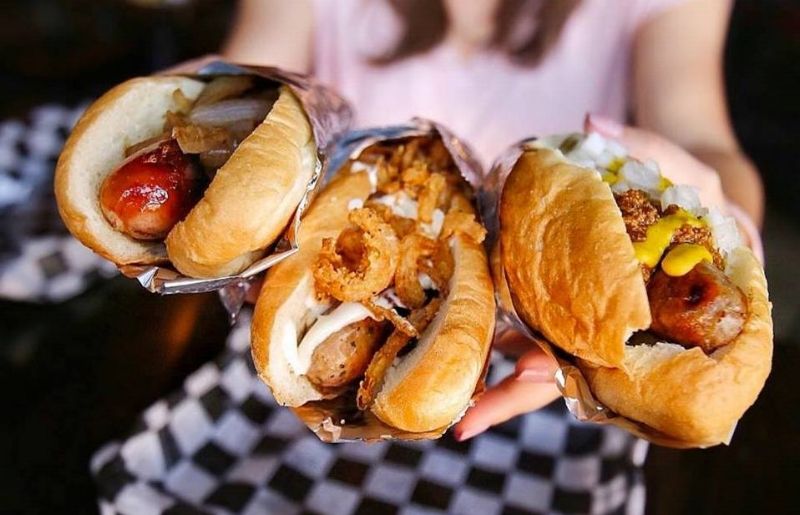 A Denver institution, Biker Jim's started as a lowly hotdog cart and rose to prominence. Their gourmet dogs feature exotic meats like wild boar, reindeer and rattle snack.
Biker Jim's has been featured in a number of international publications and has been listed in the top 10 hotdog joints in the country by Forbes Magazine. We recommend the reindeer dog with classic cream cheese and caramelized onions topping.
Want to visit some of the best restaurants in Denver? Join us on one of our daily walking food tours through downtown!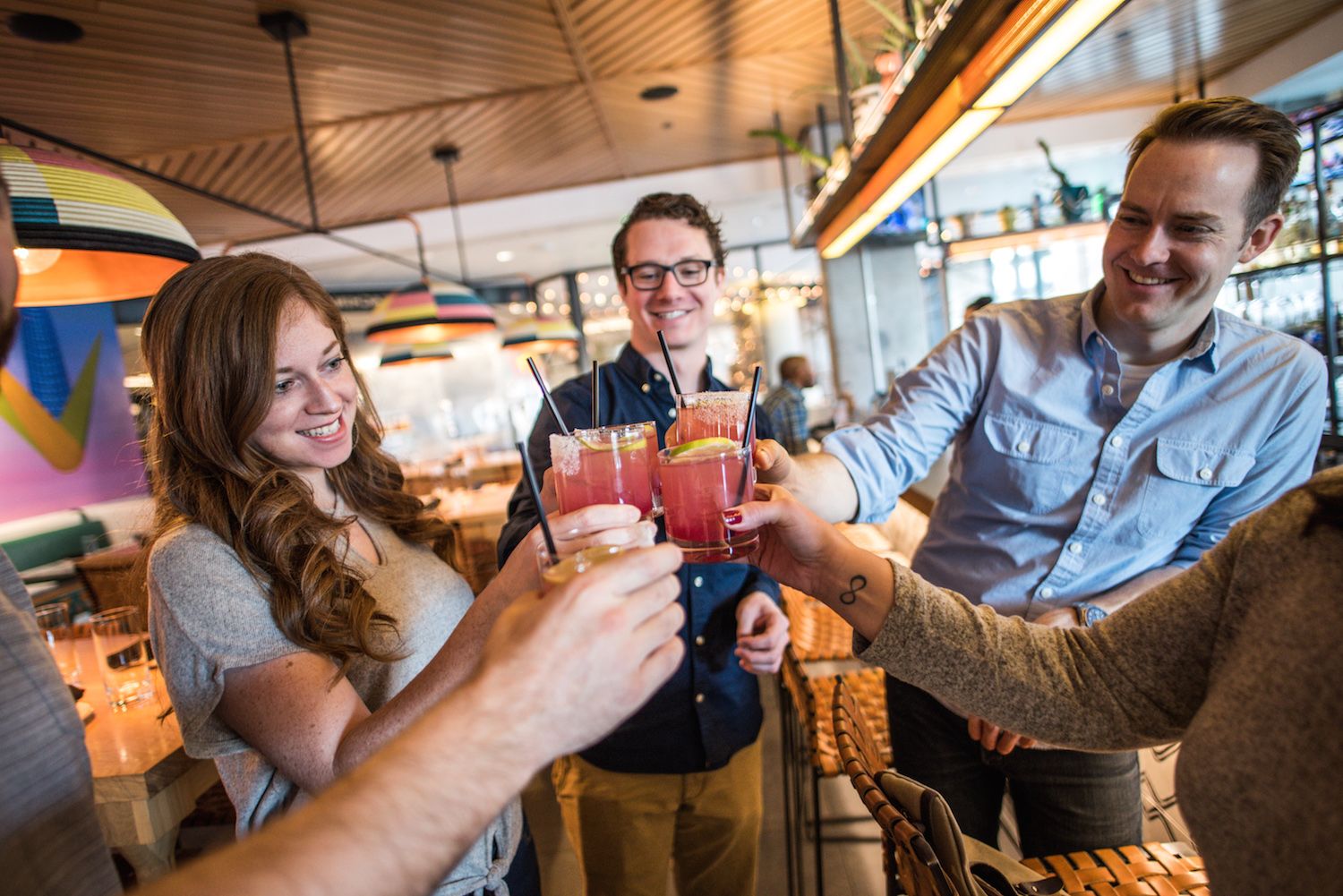 We visit six top restaurants in downtown Denver for curated tastings, kitchen tours and chats with the chef. If you're a foodie looking to experience more of the best restaurants in Denver, these food tours are for you!