Planning a weekend in Denver for the 2021 All Star Game? Looking for fun activities around the ball park before or after game time? We got you covered.
The construction of Coors Field kicked off the reinvigoration of Denver's downtown all the way back in 1995, and the stadium now sits between RiNo and LoDo, two of the best neighborhoods in the city for food, drink and fun.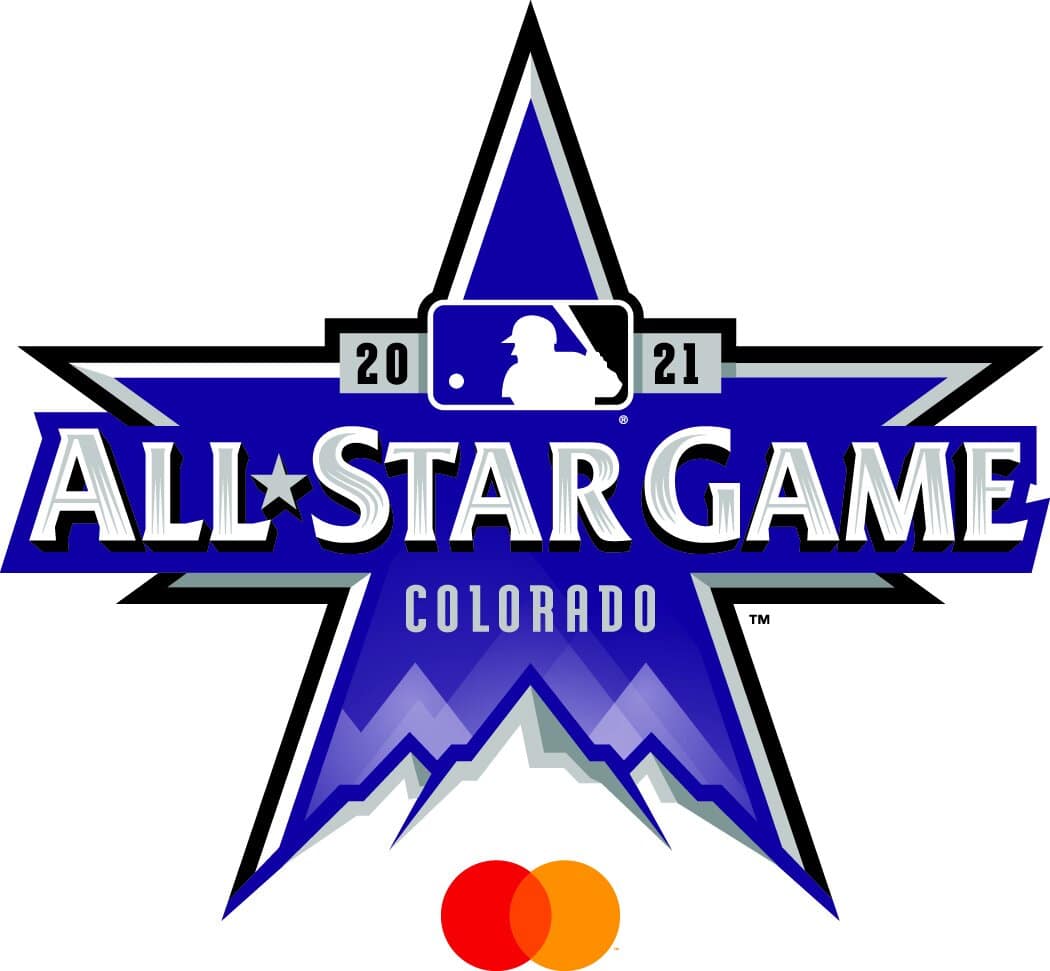 We've pulled together our list of the best spots for dining, drinking and activities if you're near Coors Field. If you are looking for things to do before or after the 2021 All Star Game in Denver, you're in the right place.
Of course, the easiest way to see everything the neighborhood has to offer is to check out one of our food or drink tours. Our original Downtown Food Tour has always focused on the great local restaurants and history around Coors Field, but our Cocktails + Tastes Tour, Denver Wine Walk and RiNo Food + Beer Tour are all within a half mile of the 2021 All Star Game. Public tours run every day, and private tours are available for groups of six or more. For more info on our tours, just click below.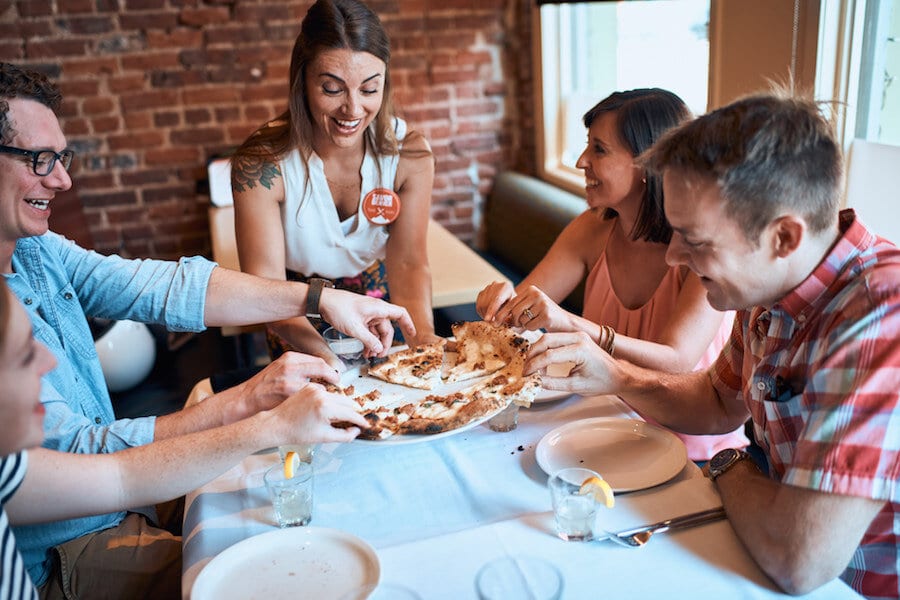 Enjoy Authentic Neapolitan pizza and more on our classic Denver Food Tour
Delicious Denver's Downtown Food Tour takes you to five award-winning local restaurants within a half mile of Coors Field. From authentic Neapolitan pizza to Argentinian empanadas, our three hour tour will fill you up while you learn about Denver's incredible food scene, the history of Coors Field and Denver. Tours run seven days a week, and drink pairings are available.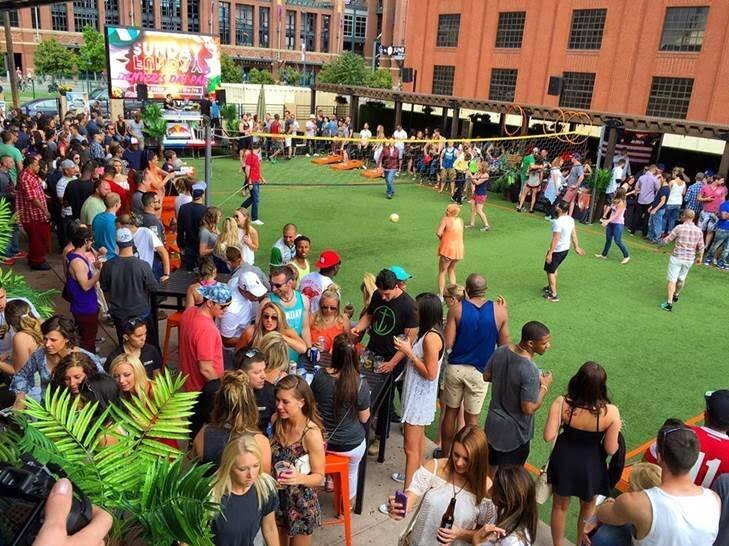 Viewhouse has a huge outdoor space with activities and games
Viewhouse is a stone's (or baseball's) throw from Coors field and is a great stop before or after the All Star Game. Their massive indoor/outdoor space includes a rooftop deck as well as an outdoor courtyard with a range of activities and games. The courtyard includes a 129'' TV, volleyball, bags, giant beer pong and Jenga among others. It's a great location to enjoy Denver's awesome weather with a beer, some food and some fun in the sun even if you can't score a ticket to the 2021 All Star Game.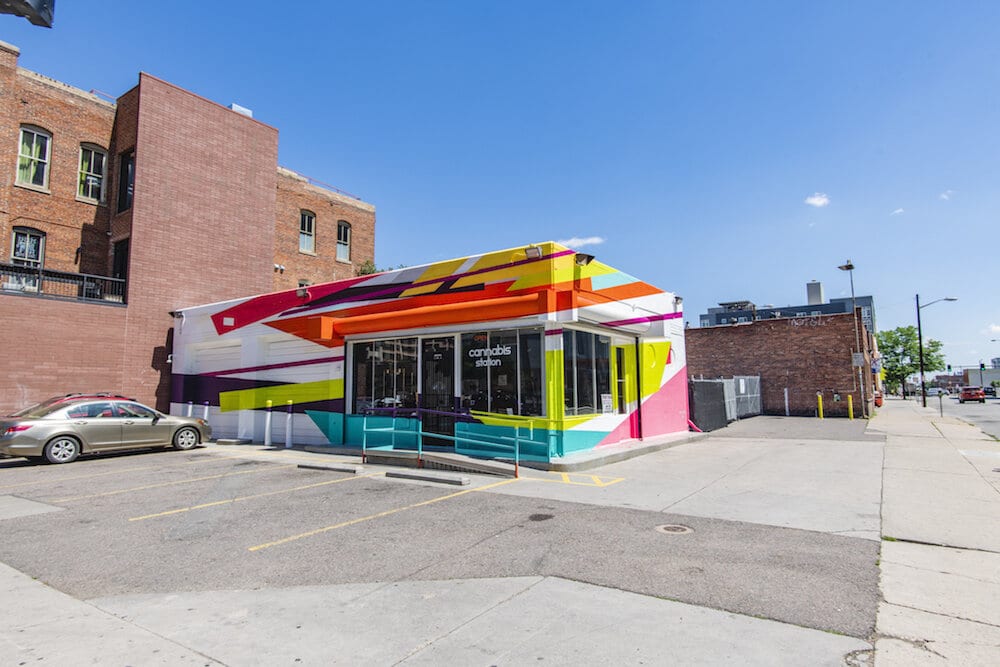 The Mile High City took on a whole new meaning in 2000 when Colorado voters became one of the first states in the nation to legalize marijuana. Though legal cannabis has become increasingly popular in the years since, Colorado's marijuana industry is the most mature in the nation and its reflected in the quality and diversity of products you can find in Denver's dispensaries. Check out the massive selection of marijuana products at our favorite dispensary near the All Star Game: Rocky Mountain High. Their trained budtenders will help you navigate between flower, edibles, concentrates and everything in between.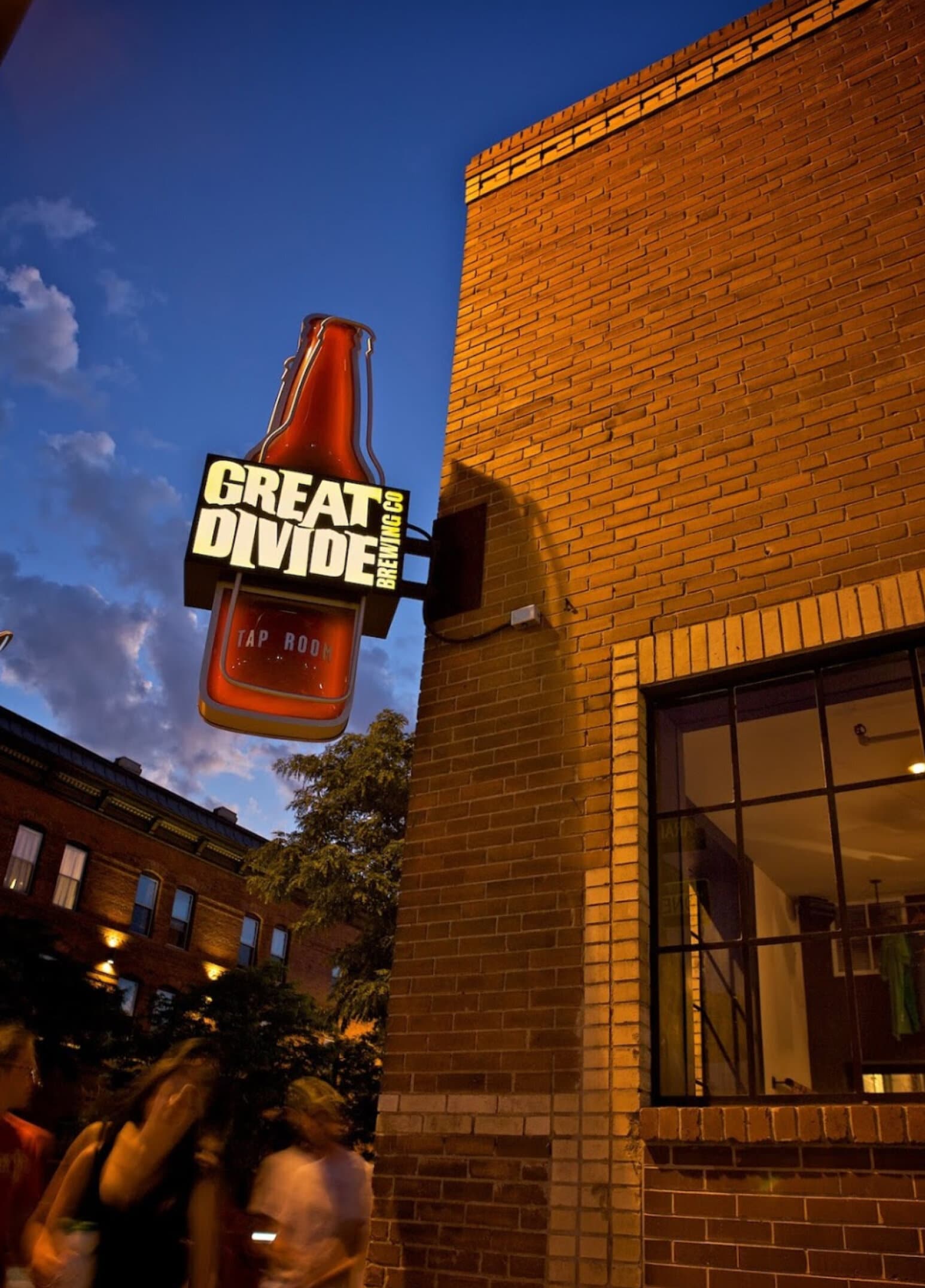 Great Divide started brewing in the Ballpark neighborhood long before it was cool, all the way back in 1994. Great Divide remains a completely independent brewer committed to sustainability and to giving back to its local community. With 18 Great American Beer Festival Medals and 5 World Beer Cup Awards, you can be sure to find world-class brews at their location just a few blocks from Coors Field. We recommend their famous Yeti Imperial Stout and the Colette Farmhouse Ale if you are looking for something to drink after the 2021 All Star Game.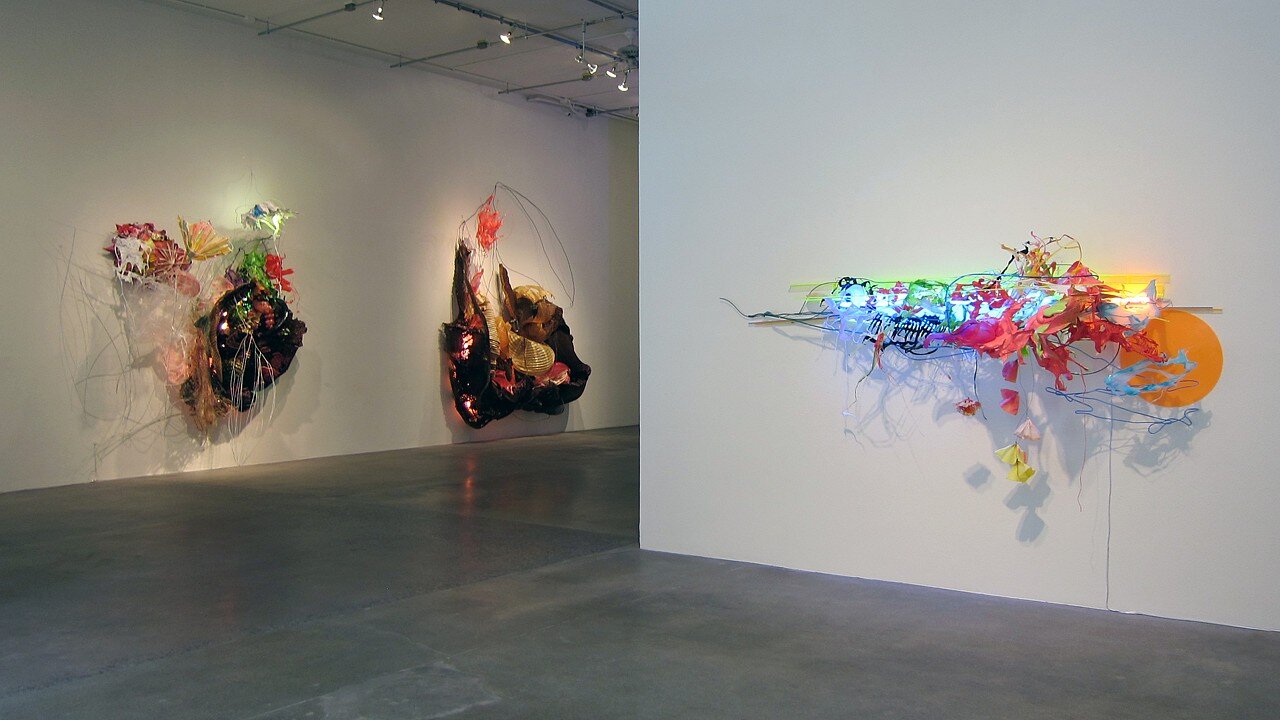 If you are looking for something to do near Coors Field that will strike a sharp contrast to cheering crowds and athletic competition, check out the Robischon Gallery, just two blocks from the ballpark. This contemporary art gallery has been showcasing local, national and international artists since 1976. The gallery is open after 12p Tues – Sat and is a welcome and refreshing oasis of calm and beauty after the sun and noise of the All Star Game.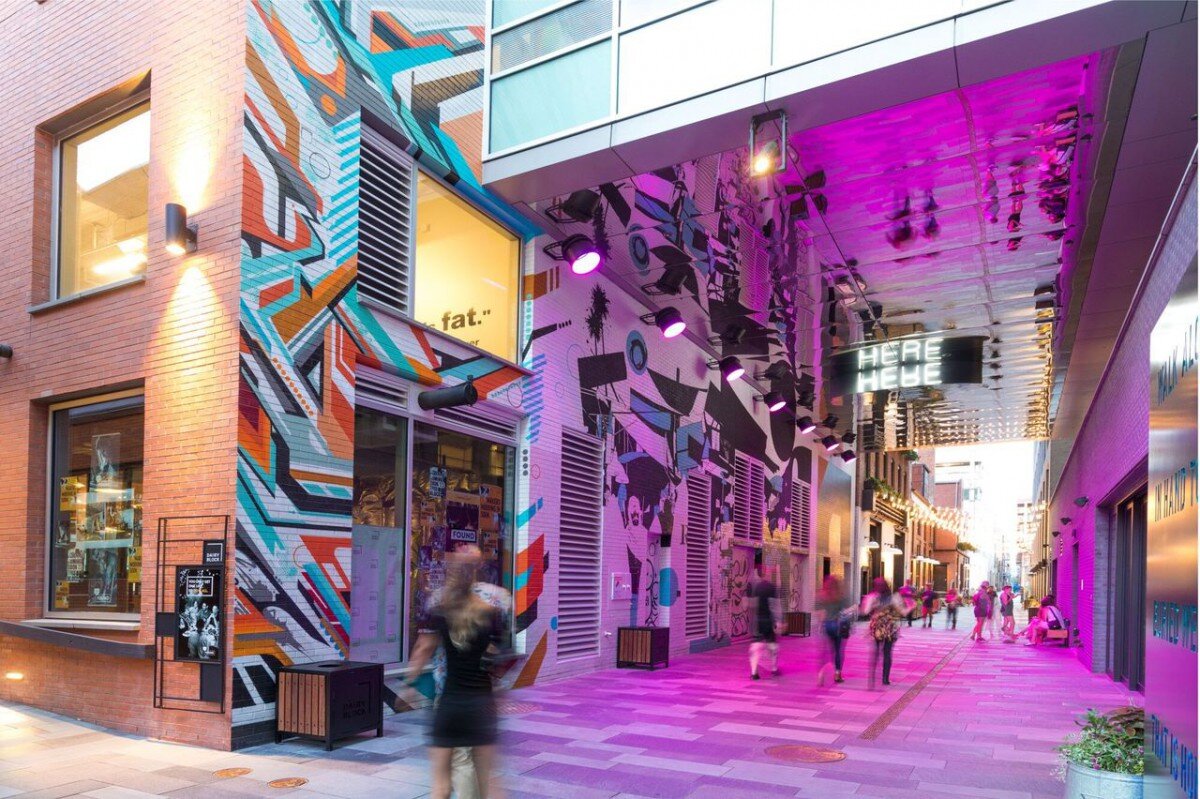 The Dairy Block has something for everyone
The perfect location for a group that can't agree on what to eat (or drink or do), the Dairy Block is a micro-district with something for everyone to eat. Check out Blanchard Family Wines, the urban expansion of the award winning Sonoma based winery that is also a stop on our Denver Wine Walk or visit the raw bar and steakhouse 'Foraged' by original Denver star chef Duy Pham. Order the 'Dealer's Choice' at Poka Lola Social Club, a stop on our Cocktails + Tastes Tour. The Dairy Block also has shopping, crafts and a rotating calendar of events that make every visit different.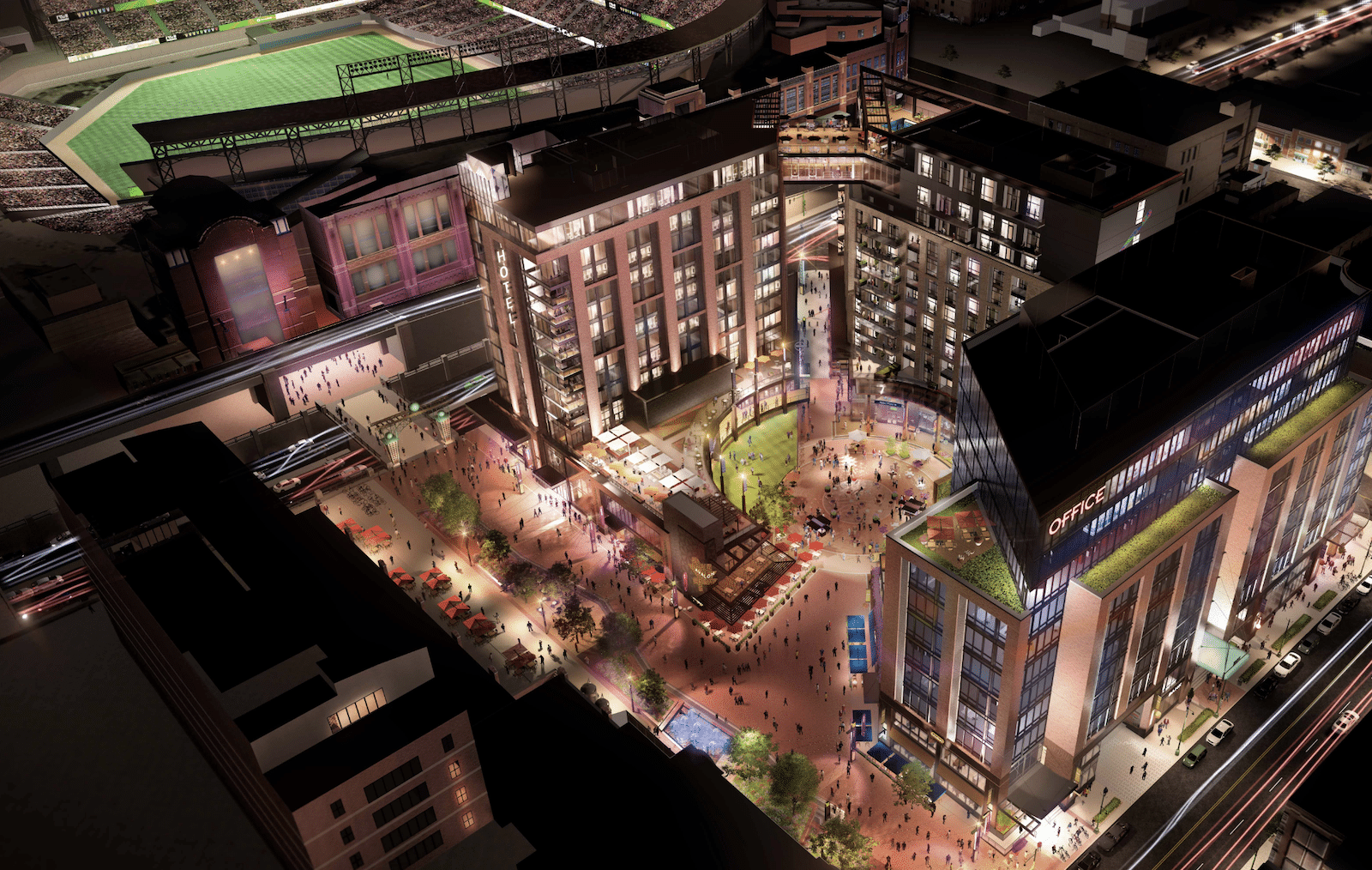 McGregor Square has a massive screen to catch all the action
McGregor Square is a brand new full block of mixed use development right next to Coors Field. You can stay at the Rally Hotel, shop at Rockies's flagship gear store or enjoy Cronut Sliders and other upscale comfort food at 'The Original.' You'll have to wait until 2022 if you want to visit the Rockie's Hall of Fame, but the Topgolf Swing Suites are open now. The heart of the square is its 28,000 square foot outdoor plaza with a massive screen to catch all the All Star Game action if you can't make it into the stadium.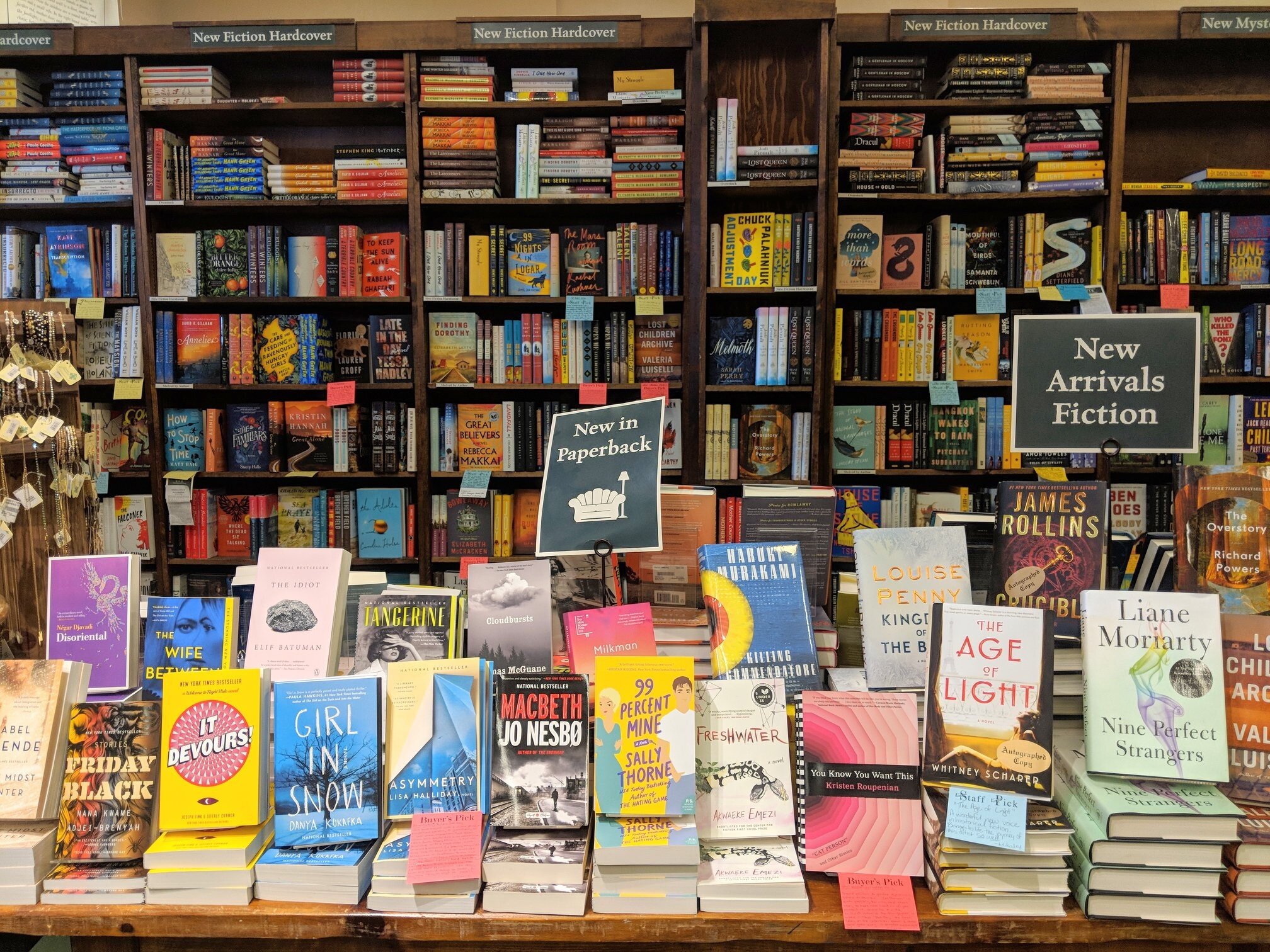 If you or someone in your group is more of a book worm than a baseball super fan, check out the Tattered Cover at McGregor's Square. Tattered Cover is a Denver original and the largest independent bookstore in Colorado. They feature a wide variety of new and used books and host author events almost every day of the week. A great stop to pick up a book for the flight home after the 2021 All Star Game.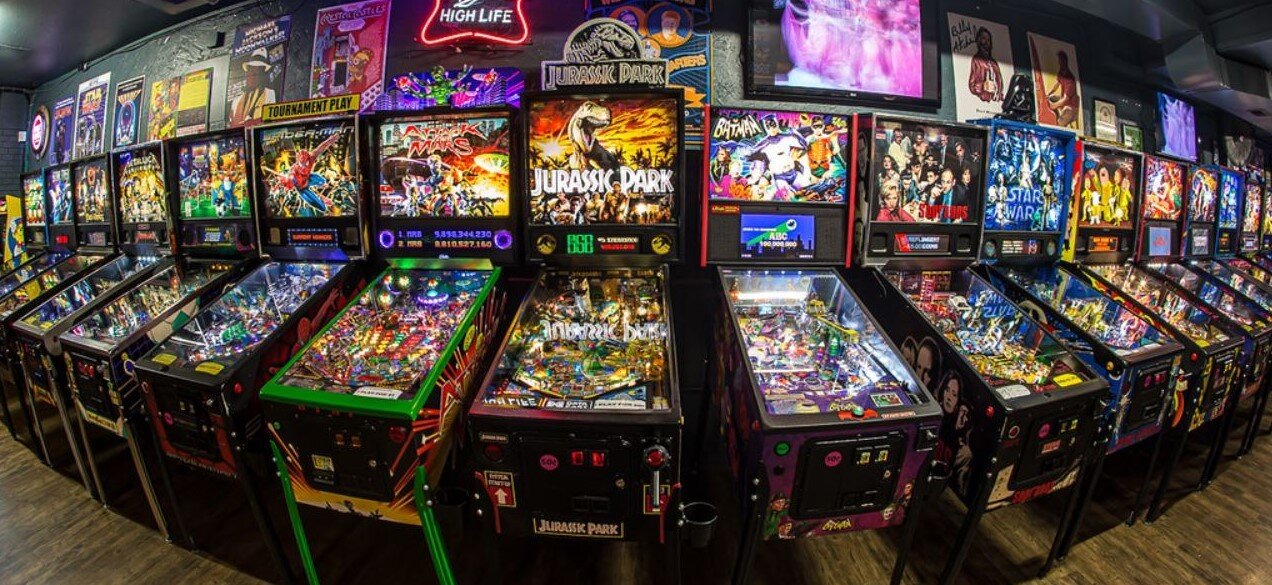 1UP Arcade Bar has a monthly pinball tournament
1Up Arcade Bar is just a block from Coors Field and features wall to wall classic arcade games. Featuring a full bar and food menu, you can live out your nostalgic adolescent dreams combining adult beverages with childhood favorites like Contra, NBA Jam, Teenage Mutant Ninja Turtles and X-Men. They also have wide variety of pinball games and host a pinball tournament the first Sunday of every month.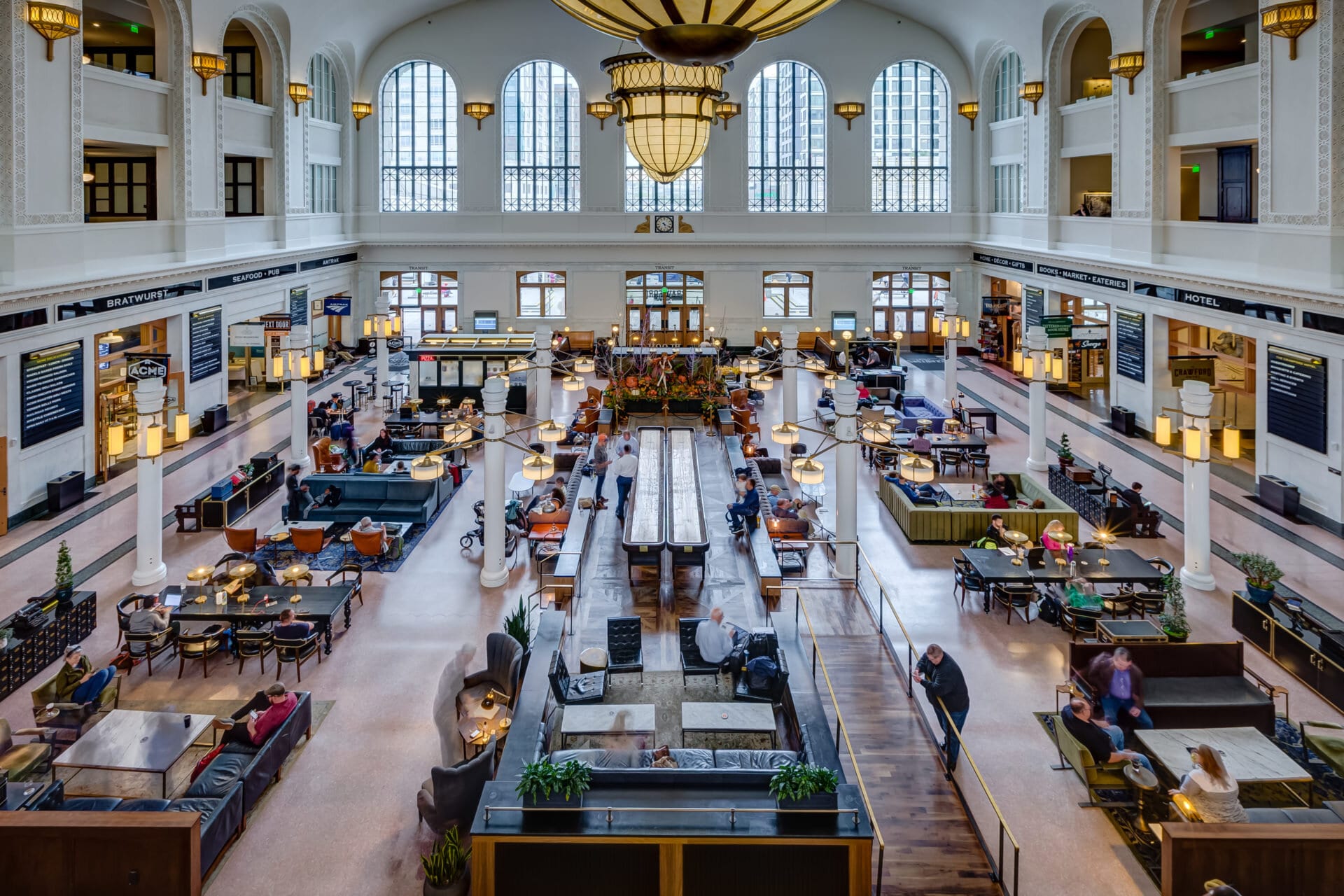 Known as 'Denver's Living Room' Union Station is more than an essential piece of the city's history, it's also a central dining and drinking destination. Whether you're looking for a James Beard award winning chef or just a locally made scoop of artisanal Rocky Road ice cream, Union Station has something for everyone. Visit the station's original ticket windows now built into Terminal Bar or stop for pancakes at Denver originated brunch spot Snooze.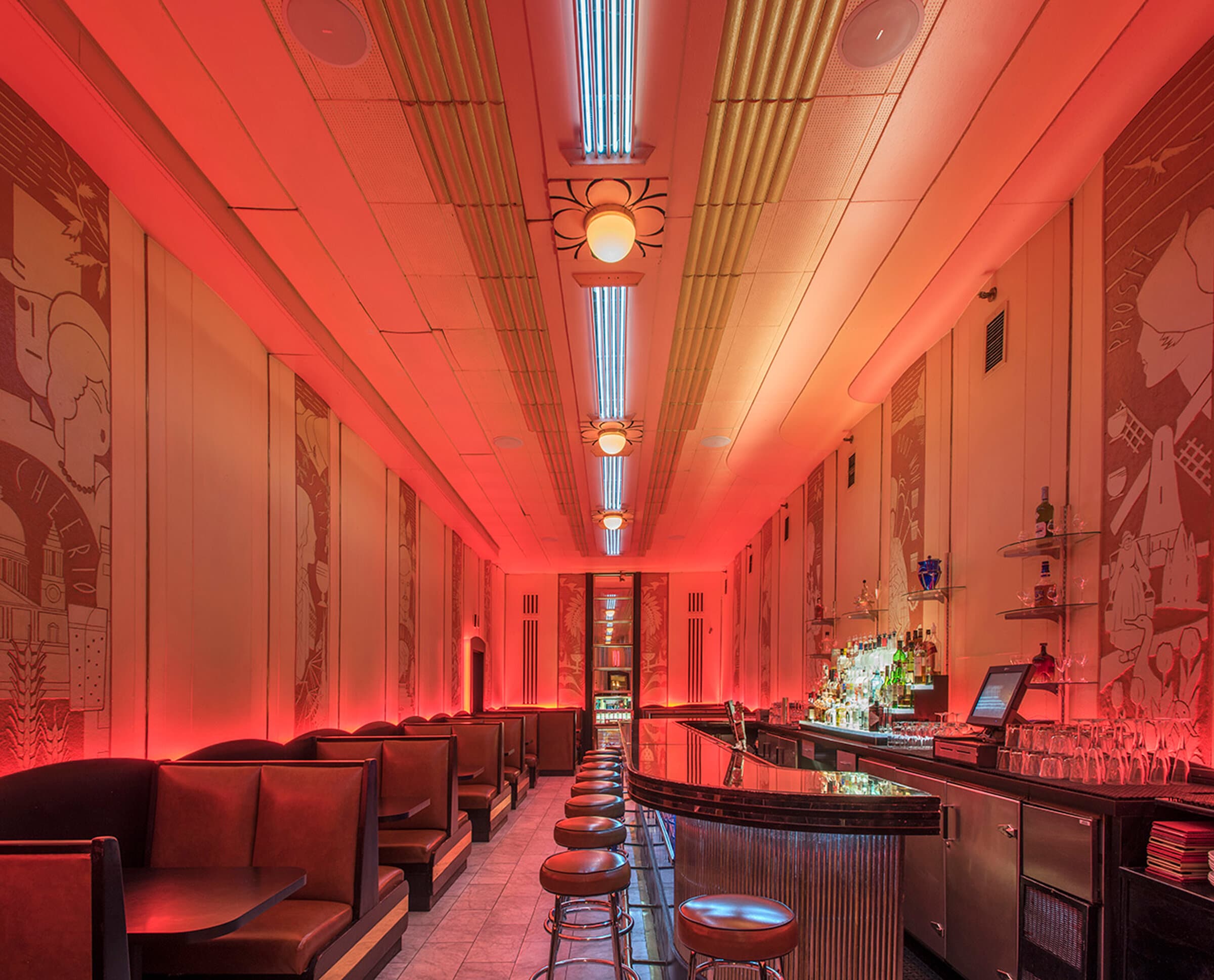 In operation since the day Prohibition was repealed (and some say before that…) Cruise Room is an intimate, retro-inspired cocktail bar connected to Denver's oldest hotel: The Oxford. Just two blocks from Coors Field, the bar is an exact replica of the bar aboard the Queen Mary, stop in for live music and classic cocktails in an elegant setting.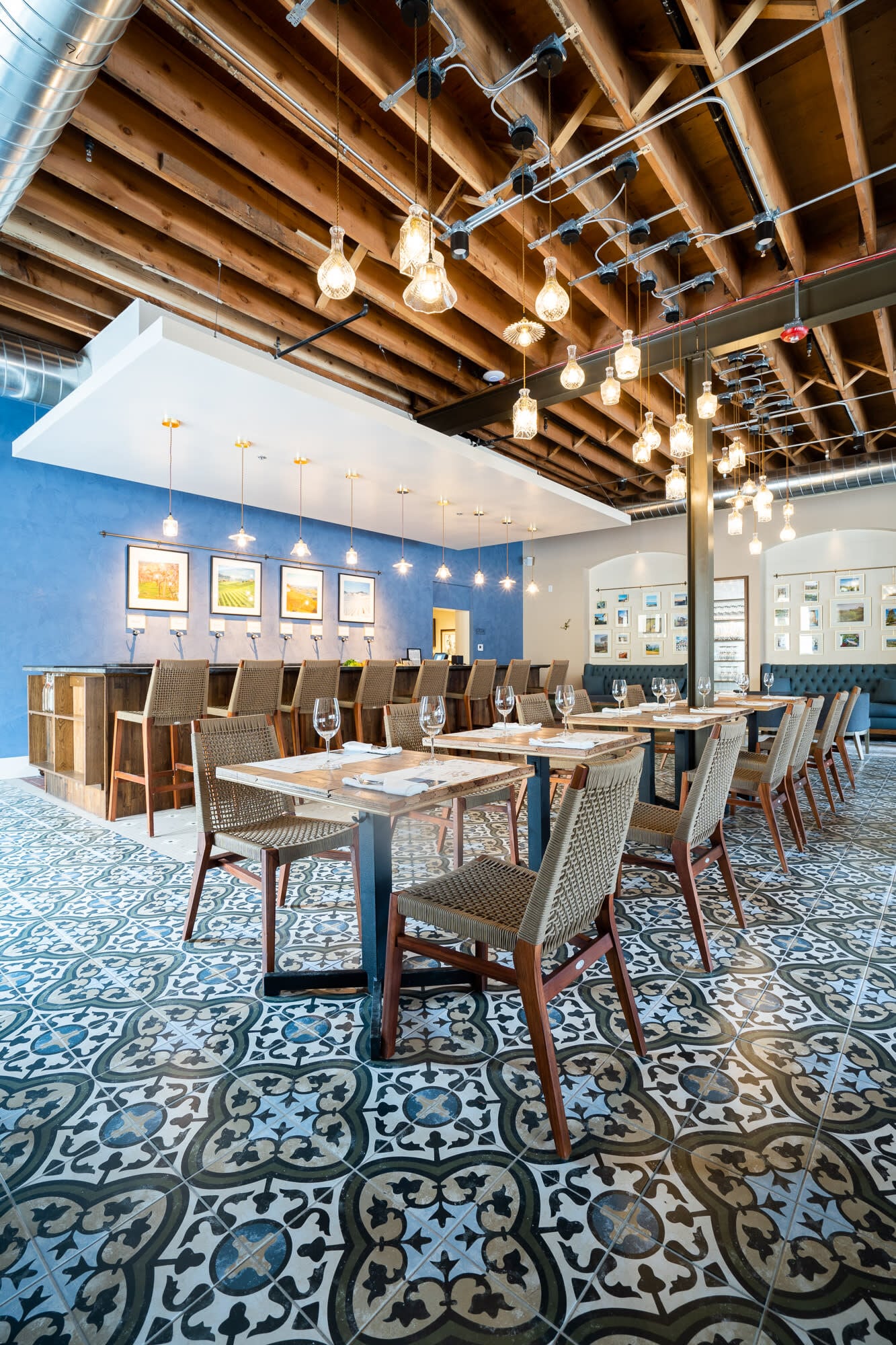 Enjoy authentic Italian wines direct from Piedmont at Attimo
When Jon Schlegel founded Snooze AM Eatery in 2006, he accomplished his first dream of opening a restaurant before he turned 30. Snooze's tremendous success spreading across Denver, then Colorado, then the US, made his second dream possible: living abroad. Jon purchased a small vineyard in Piedmont, Italy and learned wine-making which he has brought back to Denver with the Attimo tasting room just a few blocks from the All Star Game. Stop by for incredible Italian wines, small snacks and their beautiful patio.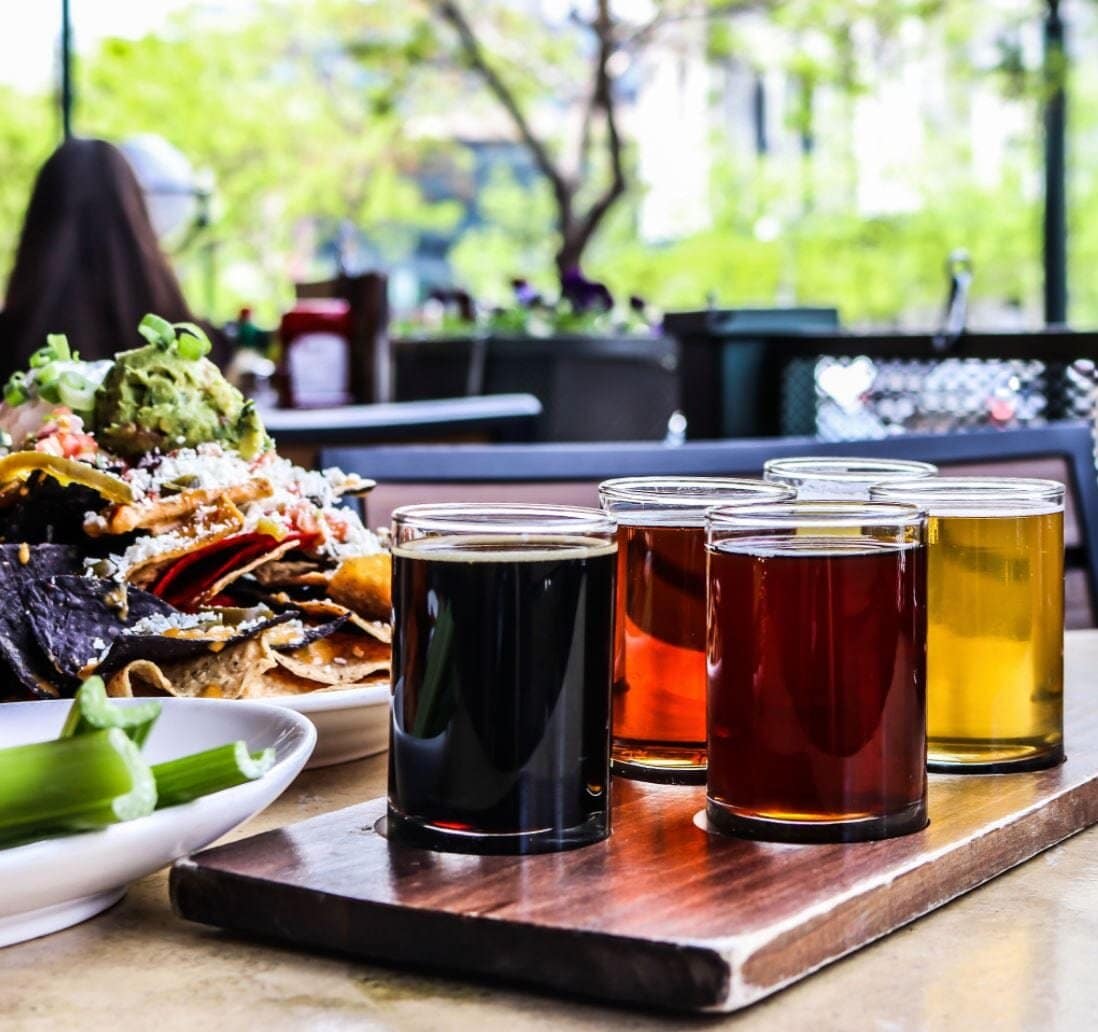 Wynkoop is Denver's original brew pub and one of the largest in the nation
The first brew-pub in Denver and originally owned by former Denver Mayor, Colorado Governor and current Senator John Hickenlooper, Wynkoop is one of the largest brew-pubs in the US. It currently is hosting a fried chicken Pop Up concept called Coop. Check out their Fresno Chile Honey Butter Fried Chicken with Fried Green Tomatos. If you're feeling adventurous, try out the Rocky Mountain Oyster Stout made with 25 pounds of roasted and sliced bull testicles per barrel.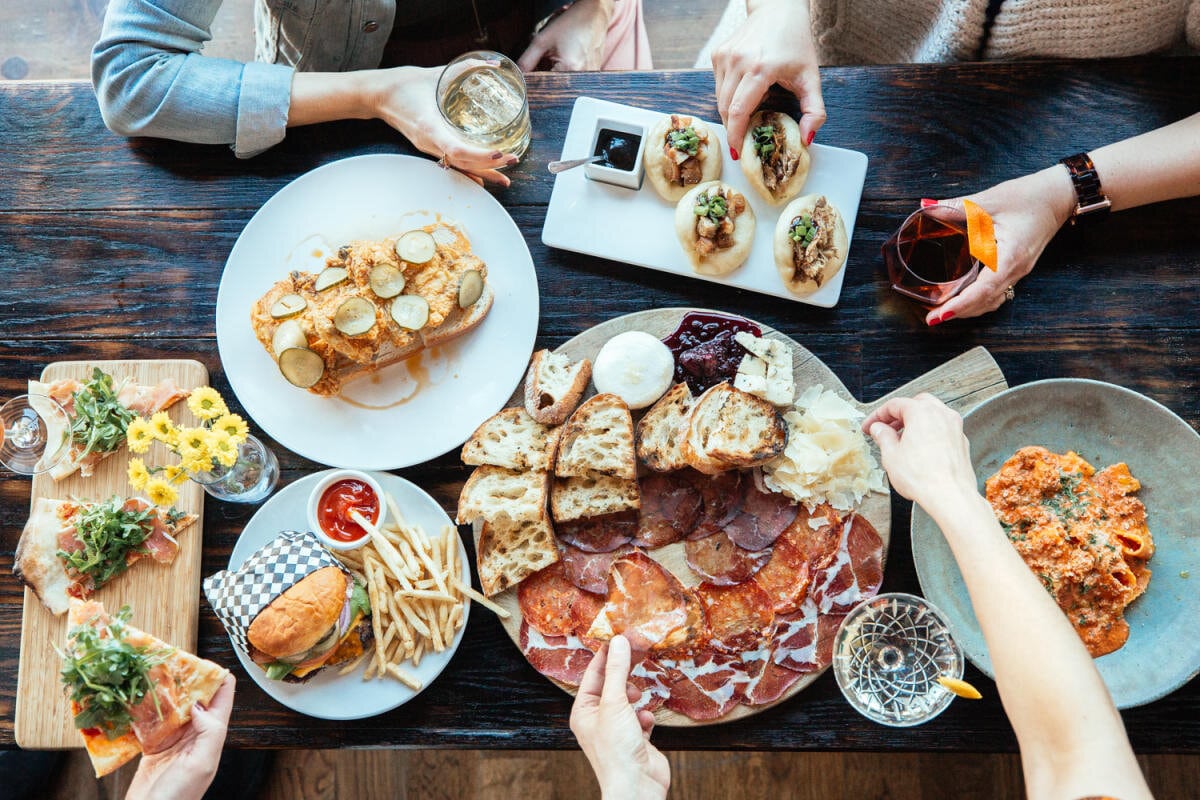 The Milk Market is a food hall with 16 concepts, so there's something for everyone
The Denver Milk Market has sixteen different dining concepts in it from Asian Bao to Nashville Hot Chicken, Neapolitan pizza to gelato. The brain-child of local celebrity chef Frank Bonnano, the food hall features the greatest hits of his employee led restaurant group. Chances are if you like something you eat at the Market, the Bonanno group has an entire restaurant somewhere in Denver devoted to that exact cuisine. Located just two blocks from Coor's Field, the Milk Market is perfect for a quick bite or a long afternoon of drinking and hanging out.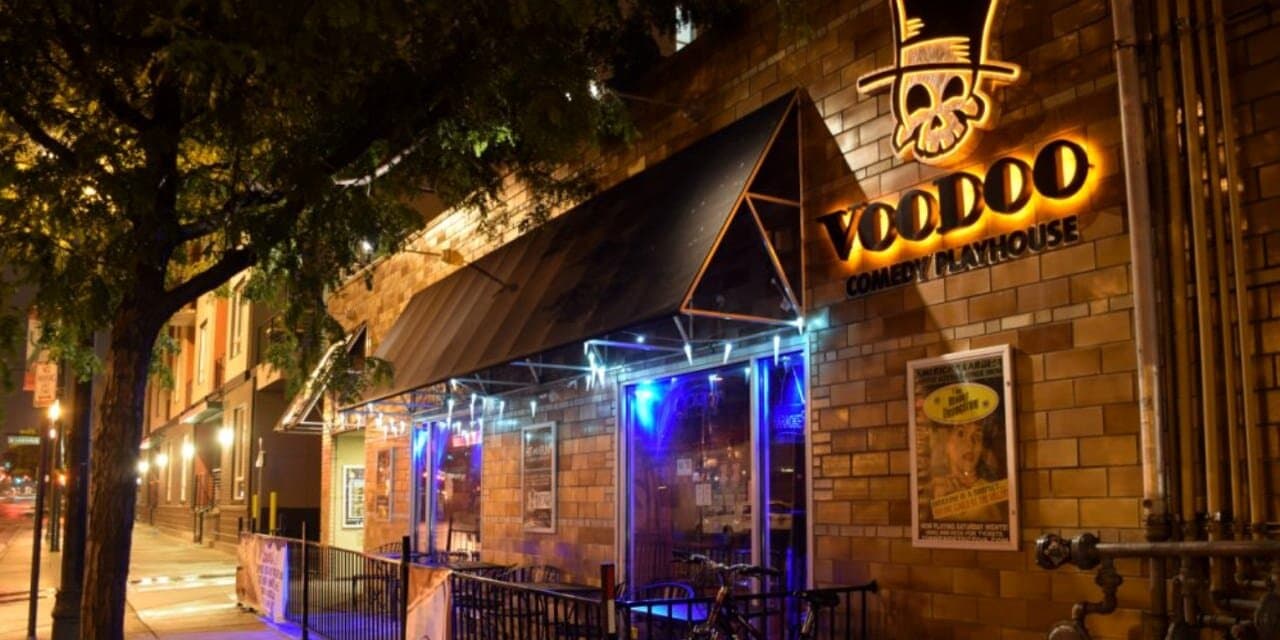 Rise Comedy is a perfect stop for a drink and some laughs after the a game at Coors' Field
Previously Voodoo Comedy Playhouse, live comedy has been packing 'em in at this location near Coors Field since 2011. LA comedy veterans Nick Armstrong and Josh Nicols joined founder Steve Wilder in 2019 to continue the evolution of the theater's offerings including live improvised musicals, standup showcases and pop culture satires. Shows happen seven nights a week with several showtimes and a full bar. It's a great way to unwind after a day in the sun at the All Star Game.