Who We Are
Delicious Denver Food Tours is comprised of a small but mighty team of food tour guides. Some guide with us full time while others work primary jobs and lead tours on the side as a fun, easy way to make extra income.
When we say we're "people people," we mean it. We are passionate about food, Denver history, and our beautiful city but most of all meeting, connecting with and taking care of guests. What sets our tours apart from others is our dedication to bringing guests together, getting to know them individually and creating an atmosphere where our guests feel like they've made new friends in Denver. If this sounds like something you'd enjoy, read on!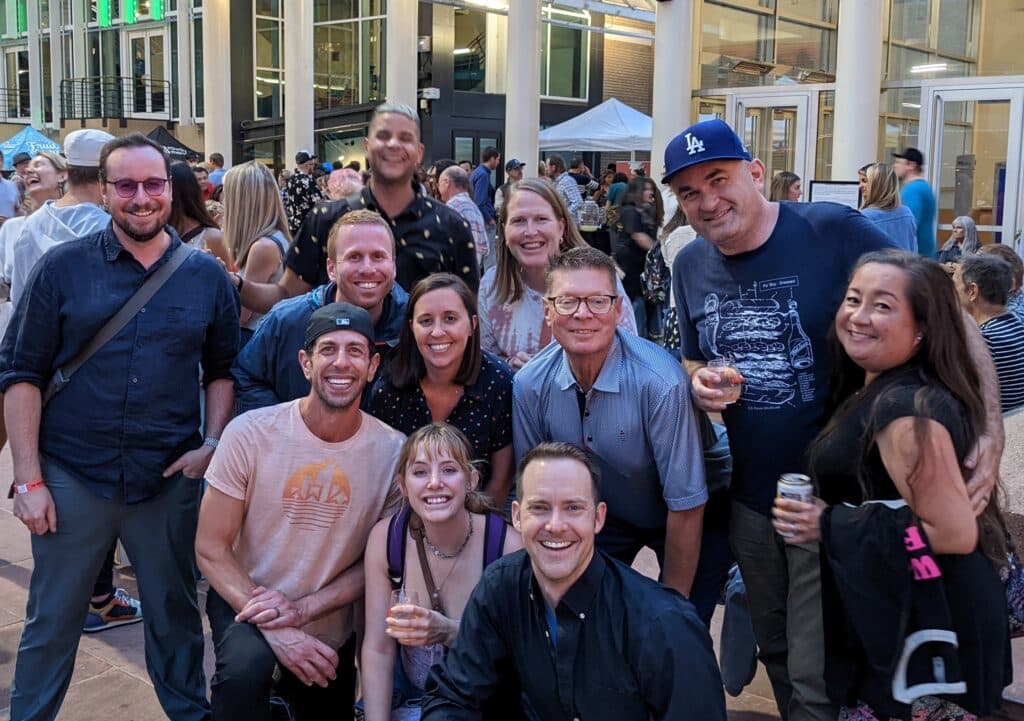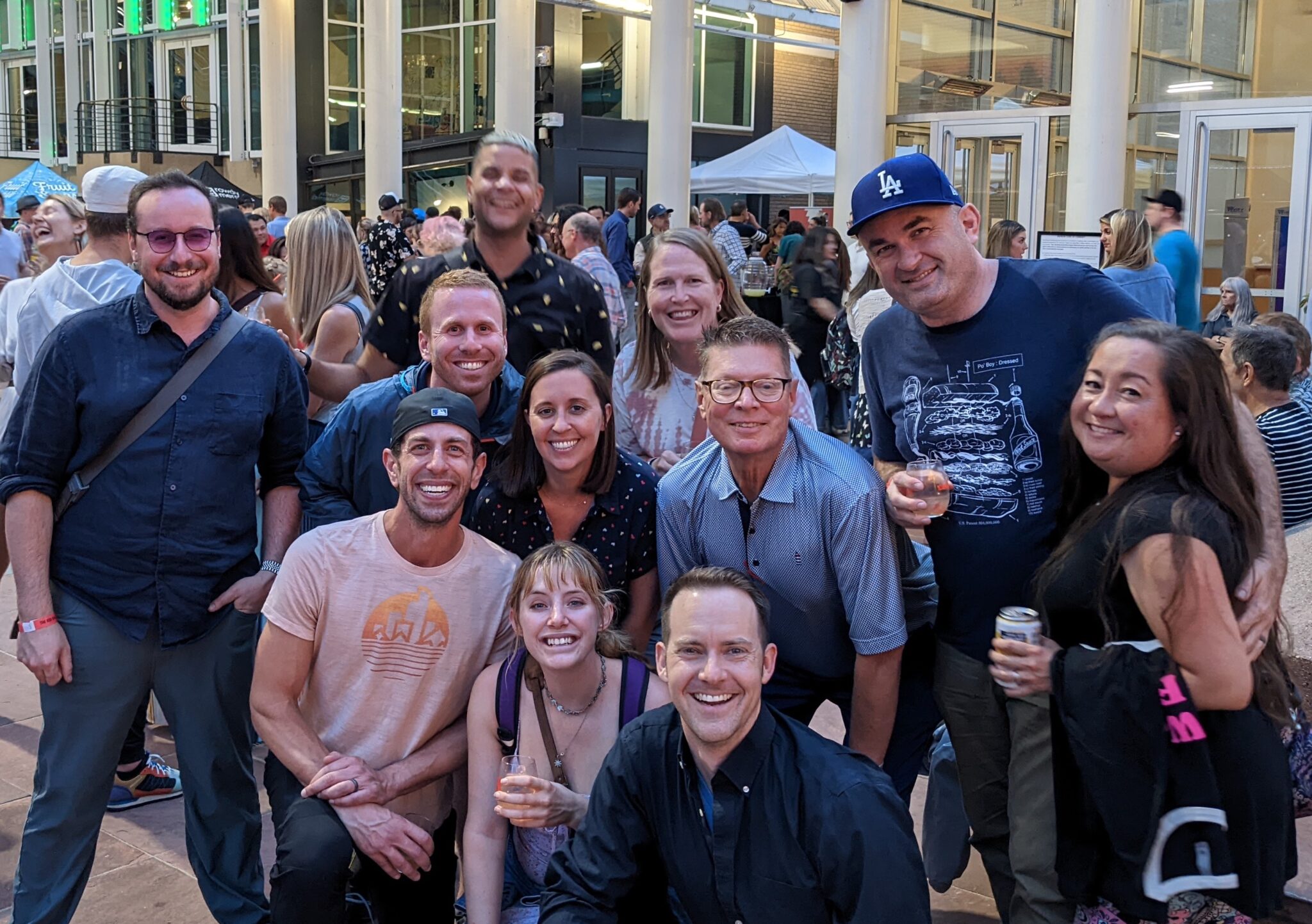 About the Job
Have fun storytelling, telling jokes and taking guests to eat at local restaurants as a part-time food tour guide with Delicious Denver Food Tours.
Guide 3 hour food tours through LoDo or RiNo taking groups of up to 16 guests to 5 restaurants for tastings
Talk about Denver's dining scene, our restaurant partners and tastings (script provided with paid training)
Tell fun stories about Denver's history, architecture and street art
Talk about city landmarks like Coors Field, McGregor Square, the Dairy Block and Union Station
Get to know guests, make friends and make sure everyone's having a great time
Hours/Time Commitment:
3.5 hour shifts, typically 12:30 – 4:00 pm available everyday (you choose your schedule!)
Must be available to guide at least two tours per week
We schedule guides one month out, so you let us know when you're available to work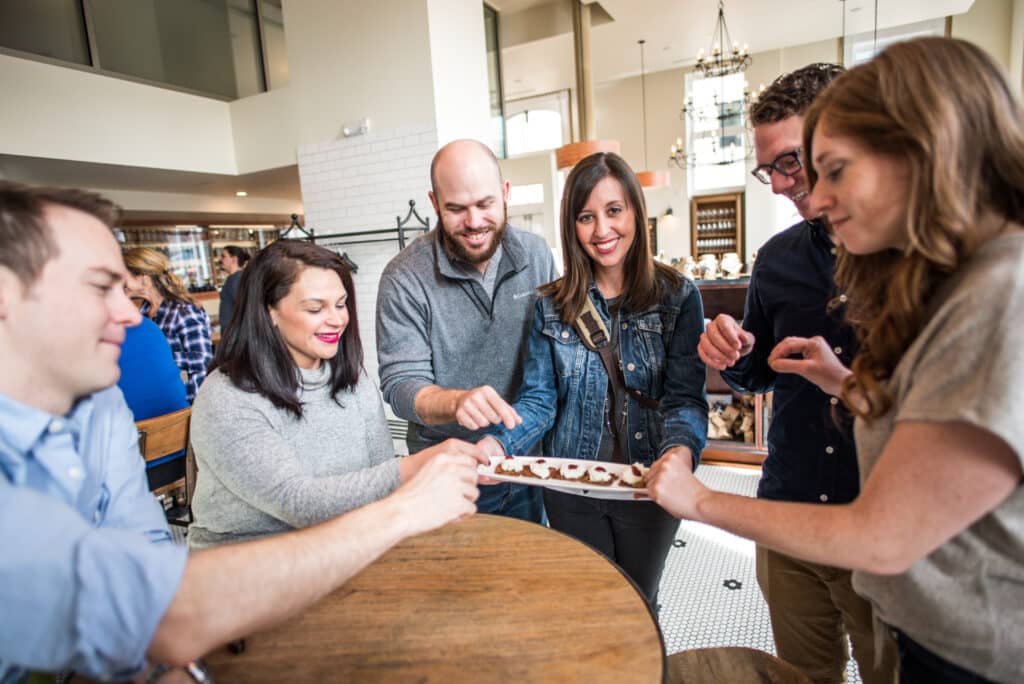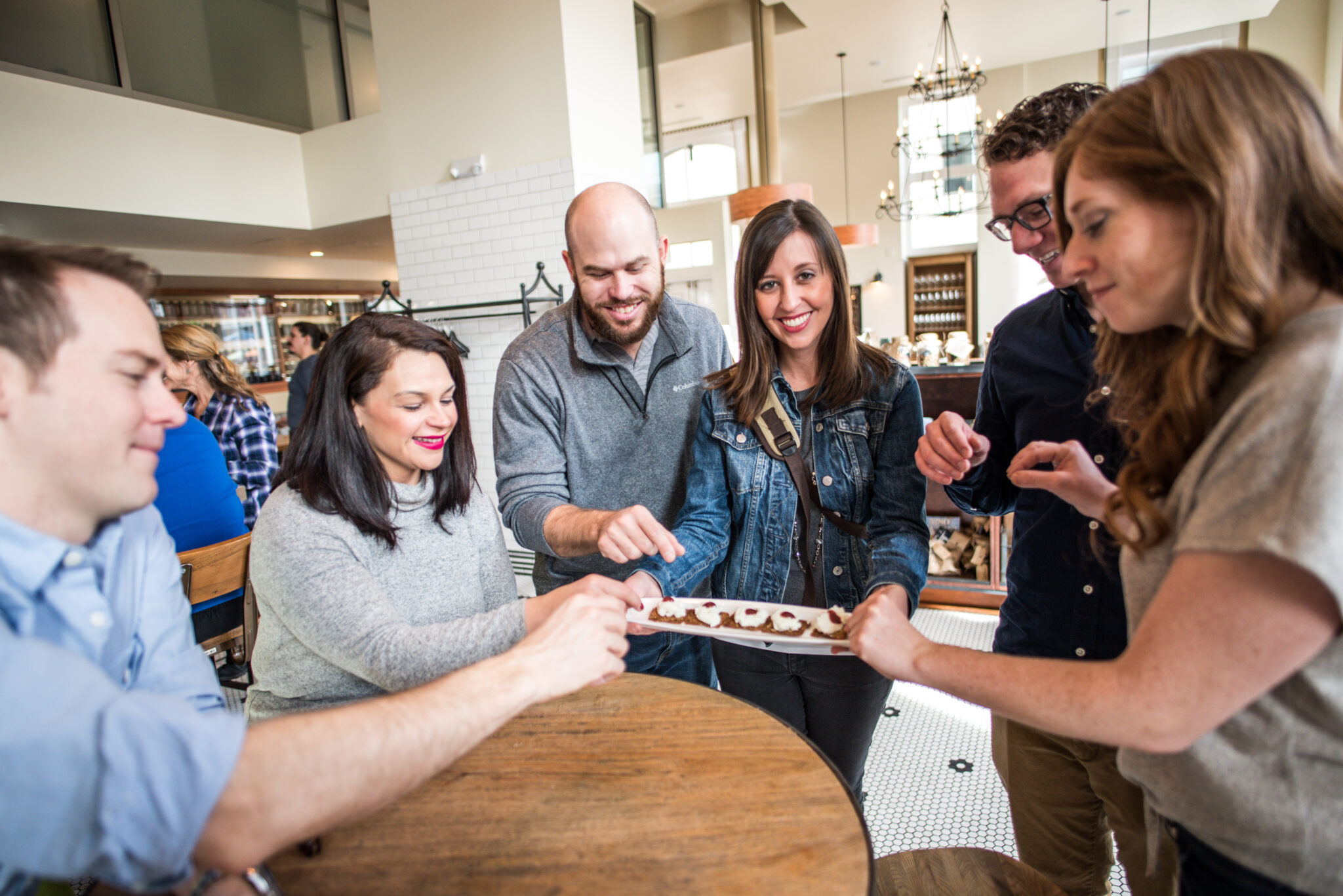 Who We're Looking For
At Delicious Denver, an ideal tour guide is:
High energy
Loves meeting and talking to people -We host groups of up to 25, and people come from all over the world and all walks of life. Tour guides are tasked with bringing everyone together over 3 hours, so we think of this role closer to a dinner party host than a traditional tour guide.
Confident storyteller and public speaker
Calm under pressure – Able to make small modifications on the fly (think changing up orders for a guest with a surprise dietary restriction or switching up a route last minute if a restaurant is closed)
Passionate about food and dining out in Denver– We lead food tours after all! Our guests also love recommendations, so guides should be knowledgeable about the Denver dining scene.
Willing to Help Out – You may help pour waters, bus tables or serve tastings, so guides are part server during the tour.
Independent– Once you're through training, you'll be guiding tours on your own, so guides must be comfortable taking the reins and being in charge of their group.
Positive Team Player– We are a small team, so we value guides that step up to help each other and our restaurant partners and are ready to problem solve to give guests great experiences.
Perks and Pay
Hourly starting at $18.50/hour plus tips. Including tips average hourly is $30-50/hour.
Option to guide private tours with seniority. Minimum included tips with private groups is $80/tour up to $250/tour on top of hourly wage.
Paid training (typically 6-8 tours with an experienced guide). Script is provided, but guides are not required to memorize it and are encouraged to make it their own.
Retirement savings opportunity with employer match
Bonuses for good reviews, guest and private tour referrals
Paid monthly happy hours with the team
Foodie team events throughout the year
Free tickets for immediate family members and discounted tickets for friends
Reimbursement for taking other food tours in other cities
Flexibility. Guides tell us their availability as we schedule tours one month in advance -work as much or as little as fits your schedule with a minimum of two tours/week. Traveling for the month? No problem. We'll add you back to the schedule when you return to Denver.
Want to join our team? APPLY NOW
Have questions about the job? Reach out to info@deliciousdenverfoodtours.com.